Welcome back to the Magical Mickey linkup: the linkup centering around a love for Disney, sharing that love and connecting with others. I hope you find this linkup as a great place to turn to for Disney content each week and help all the bloggers participating out by helping readers find that great mouse-eared content. I'm co-hosting with John from Run. Geek. Run (disney), so of course check out his blog

---
 Have you heard of
Duffy the Disney Bear

?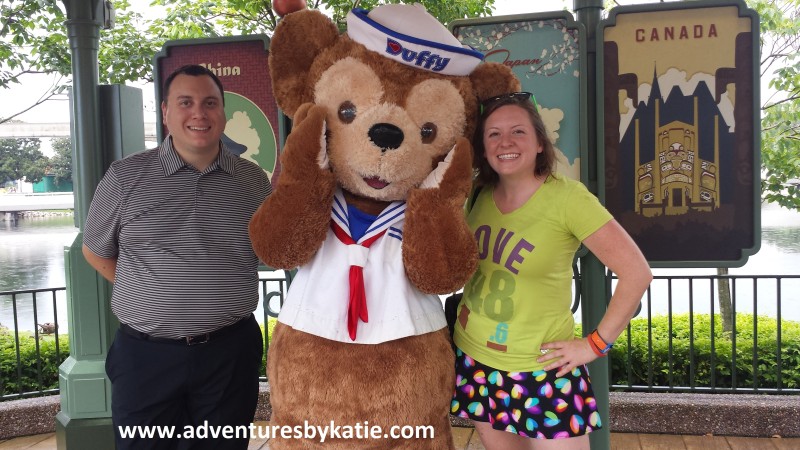 If you've been to the Disney Parks or Disney Store during the past few years, you might have noticed a precious stuffed bear named Duffy. In 2010, Duffy was introduced  to Disney World and Disneyland. The story goes that Minnie Mouse created Duffy for Mickey Mouse as he was getting ready to go on a long sea voyage. Duffy was supposed to keep Mickey company while he was away. They travel the world, share exciting adventures and make new friends. You can find more about the origins of Duffy from this story book
.
Duffy is a unique character because he was not first featured in a Disney movie or TV show until he made his television debut in the 2010 Disney Parks Christmas Day Parade. At Disney World, you can also find his own show on the Bedtime Story Channel.

Duffy is a great bear and is available for purchase through out the parks, online
, and at Disney Stores. He comes in various sizes: 12″ and 17″, pillow pet, etc. The smaller size Duffy usually comes pre-dressed in a specific theme. The larger size allows for the changing of outfits. This is where it gets fun! Going along the line of Build-a-Bear (but without the actual building), you can purchase different outfits and themes for Duffy.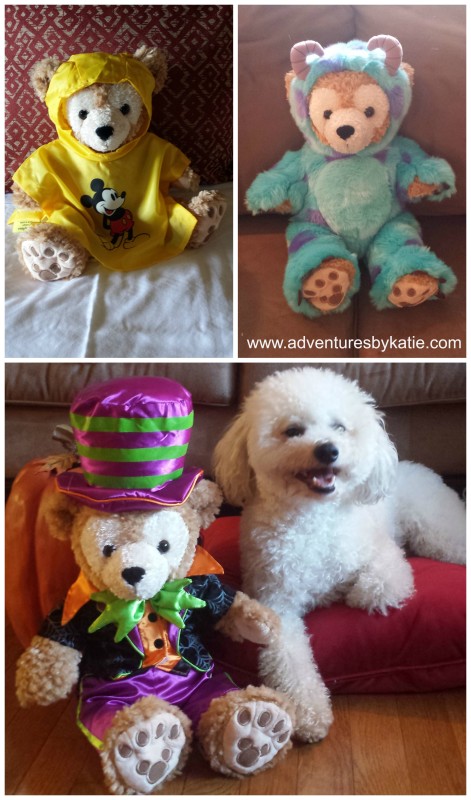 I tend to get a new outfit each time I visit Disney, and focus on the holidays and seasons. When not on Disney Vacation with us, he lives in our living room where he can greet everyone!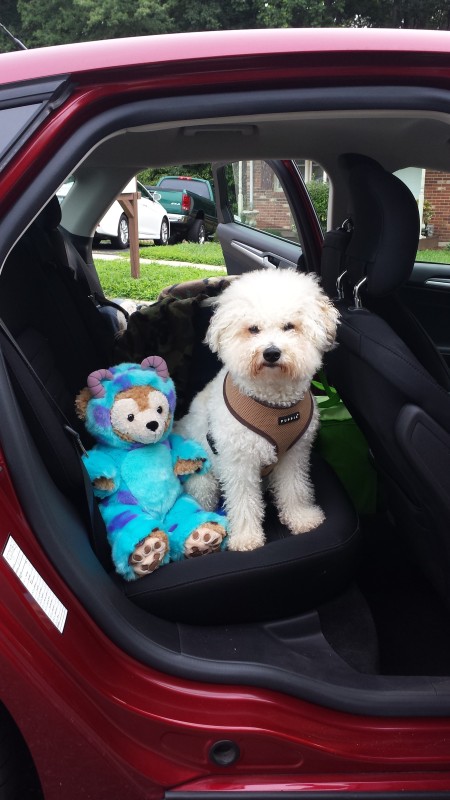 You can also meet Duffy at specific spots around the Disney Parks. At Disney World, he is located at the beginning of the World Showcase in Epcot. He is always so fun to meet and he has great seasonal outfits!
In California, Duffy is located in California Adventure.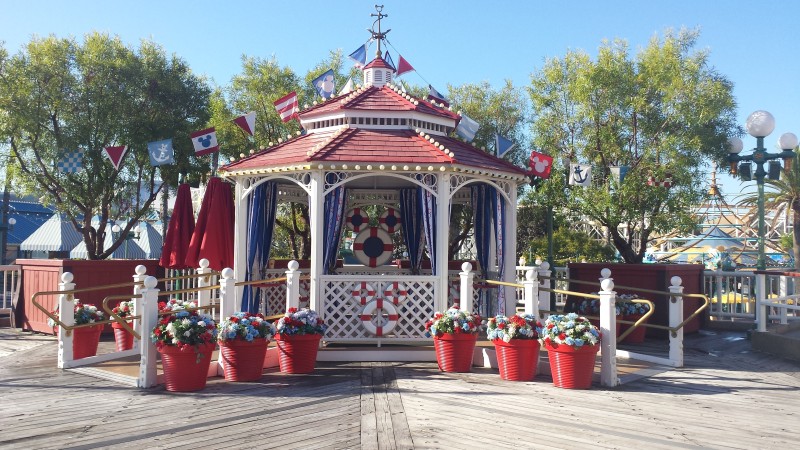 Do you have a Duffy Bear?
---
 Magical Mickey Link-up
The post just needs to be about anything Disney related. There have been posts on runDisney, on the parks and even on the Moms Panel, so just give it some Disney and count it.
New posts are fantastic, but for now, if you have a great old post you want to share, drop it on in.
Try to visit as many of the posts that you can as time allows. The point of this is to share and support each other.
If you're going to be a regular, please link back to the host posts. It's just good etiquette and frankly, that's how others will get to your fellow Disney lovers content. Without that link back, they can't find the linkup and therefore the other blogs. Help me help you.
You also have the option to add the linkup code to your post if you'd like. It is not required, just another option. If not, please follow the above link back guideline. Get the InLinkz code