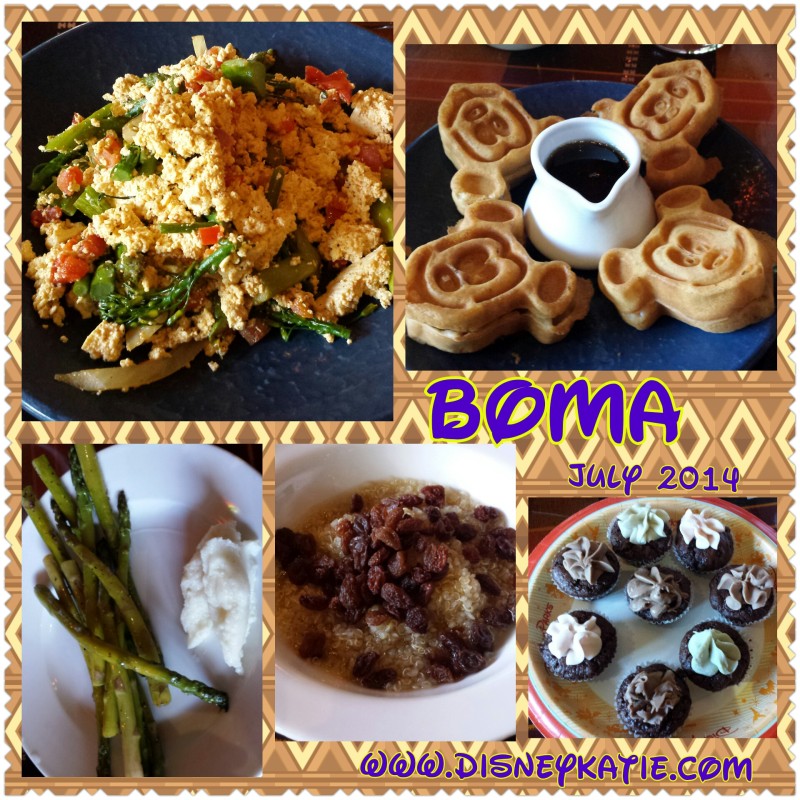 *This dining experience occurred in July 2014*
We arrived at Animal Kingdom Lodge – Jambo House, checked in, dropped our stuff in our room, and wandered down to Boma in hopes that we could get a spot for breakfast. We have previously eaten at Boma for dinner and have enjoyed our experiences. We were lucky and got a table in about 5 minutes!
Chef Frank came to our table and took us around the buffet showing us what we could eat. On the buffet we could eat the quinoa, pap, asparagus, and a few other things. I also enjoyed some delicious Jungle Juice.
Just an FYI – Pap is a cornmeal mush, and it was actually really good!!!
Being vegan for breakfast is always hard, but Chef Frank was amazing! He made us a tofu scramble, which I was a bit leery to try, but it was actually pretty good.  It tasted a little like cheesy eggs!  He also made us some Mickey waffles!
By the end of breakfast, both Nathan and I were stuffed. At this point, Chef Frank brought us out 8 mini-cupcakes from BabyCakes! We were entirely too full to eat them, but our waiter brought us out a box to take them with us for later.
This was a delicious breakfast, and I highly recommend eating here. For Disney buffets, this one was reasonable priced around $22. We certainly felt like we got our money's worth!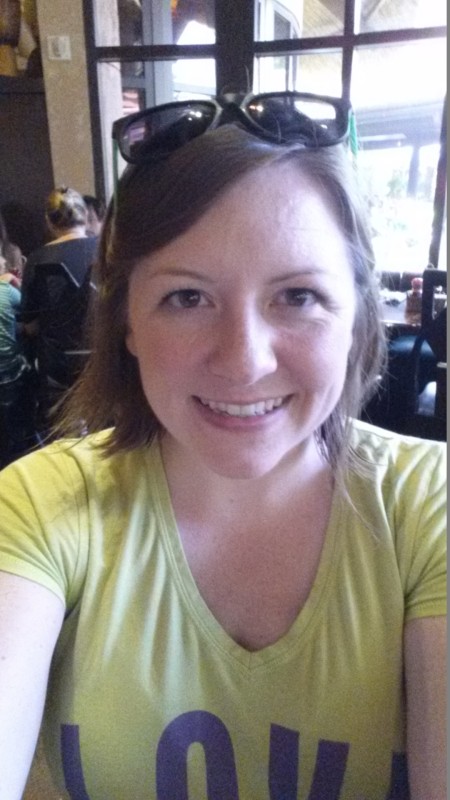 I am so happy to be at Disney World!!