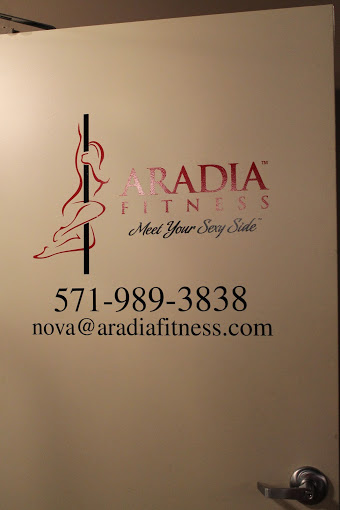 I am pretty lazy when it comes to working out. Other than running my races, I don't really do all that much to stay in shape (But…I really need too!) So I was super excited to visit Aradia Fitness in Manassas and spend the afternoon learning some pole dance moves. This studio is a lot closer to home than the other studio I visited a little while back, so it will be more convenient for me to attend some more classes!
The owner, Melissa, was so awesome and taught a Pole Basics class for me and some friends. The instructor can really make or break a class, and Melissa was so friendly, helpful, and fun!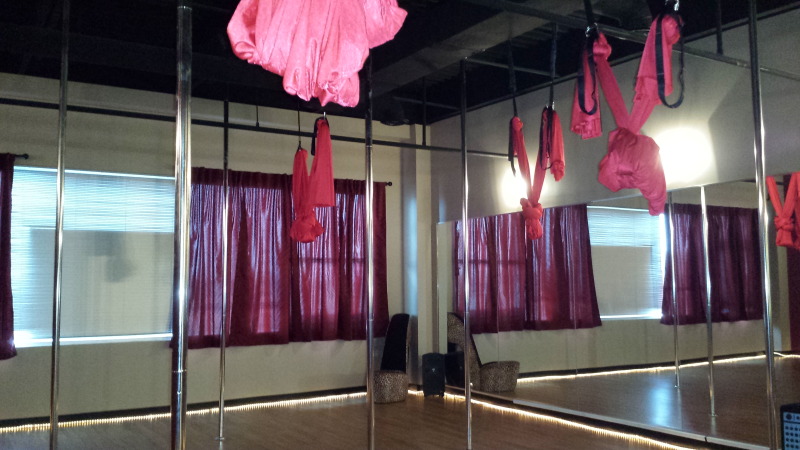 We started off the class doing some dynamic moves to loosen our bodies. After that, we started to learn some moves! We practiced walking around the pole and doing some spins. By the end of the class we had a routine going that we all rocked to some music. The class was a lot of fun and did not seem like a workout at all! Which, of course, is the best workout – one that works your body but is still fun!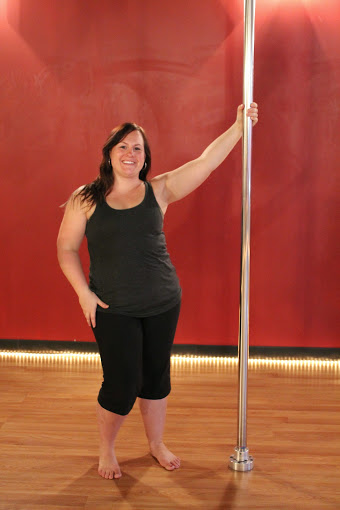 My favorite part of the class was practicing the spins! I remembered the spin I had learned before, which we practiced, and I rocked, but Melissa also taught us a new one: the butterfly. Instead of spinning with 2 legs on the pole, one leg was spread out behind you. I almost wish I had a pole at home to spin around – I love the spins!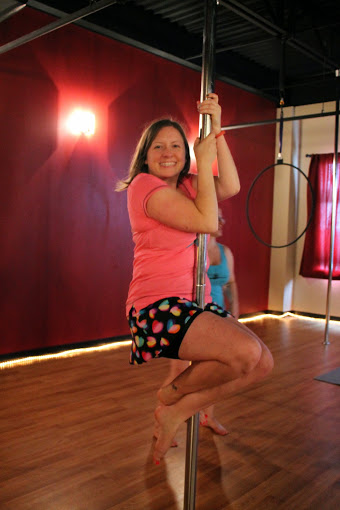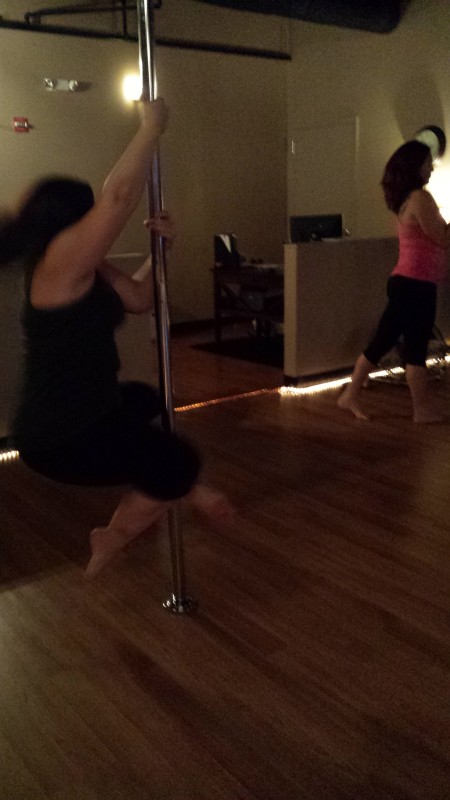 Aradia Fitness offers classes for women of all ages, shapes and fitness levels. They offer beginner through advanced pole dance classes, Aerial Yoga, and several off-the-pole classes such as Ballet Buns Vertical Barre and Deep Stretch. I had a great time taking the Pole Teaser Class and can't wait to try Aerial Yoga!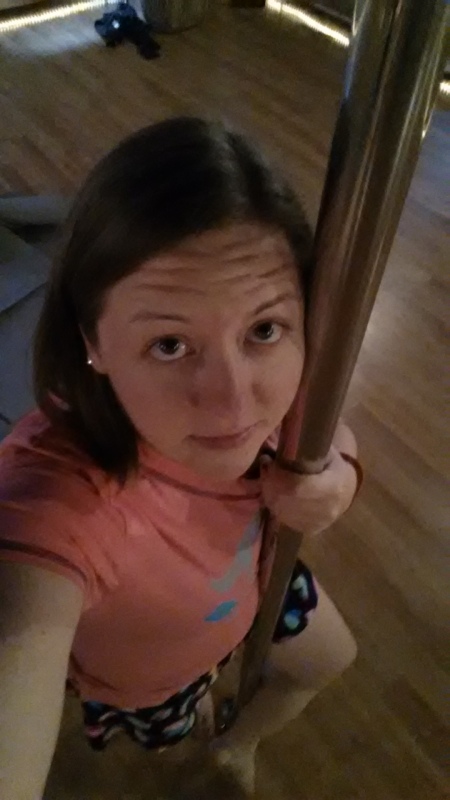 The classes at Aradia are scheduled in 6-week sessions (4-weeks for beginners). Class meets once a week (same day, same time) for the duration of the session, with the leveled pole classes being progressive, so each week you build on what you learned the prior week. Drop-in classes are available for those who can't commit to a weekly class time and include Ballet Buns, Sexy and Flexy, Pole Fit and Pole Grooves.
After the class, Melissa took the time to let us try the silks used for Aerial Yoga. I can see how they would be very useful for stretching and doing some of cool poses.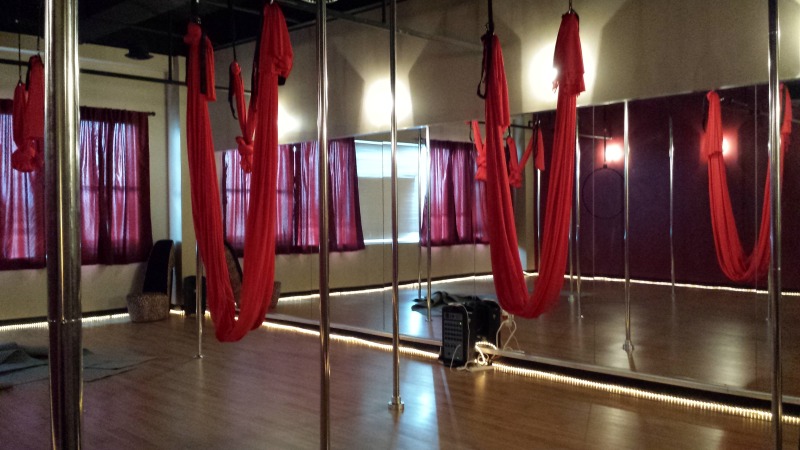 I looked very silly (and not sexy…) trying to go upside down, but it was still fun. The blood was rushing to my head, and it was such a weird sensation! I can't wait to come back and try some yoga!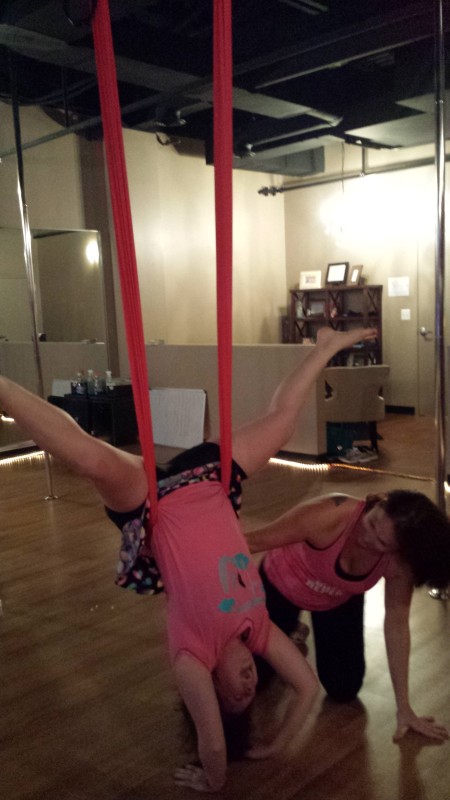 Thanks, Melissa, for a great time! See you soon 🙂
Aradia Fitness NOVA has two locations in Northern Virginia!
Email: [email protected]
Manassas Studio
9705 Liberia Avenue
Suite 398
Manassas, VA 20110
571-989-3838
Ashburn Studio (NOW OPEN!)
20604 Gordon Park Square
Suite 150
Ashburn, VA 20147
571-989-3838