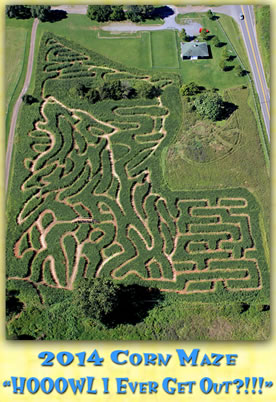 Do you have plans this weekend? What about later this autumn? I love this season and everything to do with it, so I always like to go apple picking, visit a farm, and tackle a corn maze!
Last weekend I went apple picking on a farm, and this weekend I will be enjoying a corn maze at Corn Maze in the Plains! They are having their opening weekend extravaganza on September 27-28. What makes it an awesome time to visit is that they are hiding $50 and $100 bills in the maze to celebrate their 15th year anniversary. Count me in!!!
Located in The Plains, Virginia, the $10 General admission (kids $9) includes a 5 Acre Corn Maze, Barnyard of Fun with giant slides, mini mazes, obstacle course, fidget ladders, spider web, roll tubes, hay loft, corn tires, farm animal corral, hayrides and pumpkin sling shot. This is a great price for a lot of fun. You can also get a group (15+ discount), as well as a discount if you visit them on Yelp or 4square.
The Corn Maze in the Plains is open from September 27 – November 9:
FRIDAYS in Oct. and Nov. 10am – 10pm
SATURDAYS in Oct. and Nov. 10am – 10pm
SUNDAYS 10am – 6pm
PLUS COLUMBUS DAY 10am – 6pm
NEWLY ADDED DAYS!: MONDAY, Nov. 3 & TUESDAY, Nov. 4: 10am – 5pm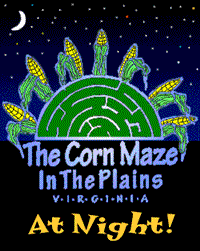 If you are looking for some night time fun, there is a Night Maze option where you can explore the maze using flashlights, hangout by the campfire, enjoy some hot cider, and roast s'mores. Please check the website for dates and times of the Night Maze.
I hope to see you there! I look forward to sharing my experience with you later next week!