Great Country Farms
U-pick at Great Country Farms
Nestled away in Bluemont, Virginia is an awesome place called Great Country Farms. If you are looking for a fun day out with your family and friends, I would recommend checking them out. I have gone twice this season: once to pick apples and once to pick pumpkins. Great Country Farms is a 200 acre working farm and offers produce and the farm experience to its customers. By investing in visits to this farm, you're allowing them to maintain their career and invest in essential equipment, such as these Fastline Tractors, to enable them to continue their work and open the place up to the public!
They are open everyday from 9-5 for U-pick apples and pumpkins, with the Farm Market open from 9-6. Weekday Admission is $8/child and $10/adult. Weekend Admission is $10/child & $12/adult for the full Fall Pumpkin Harvest Festival of fun!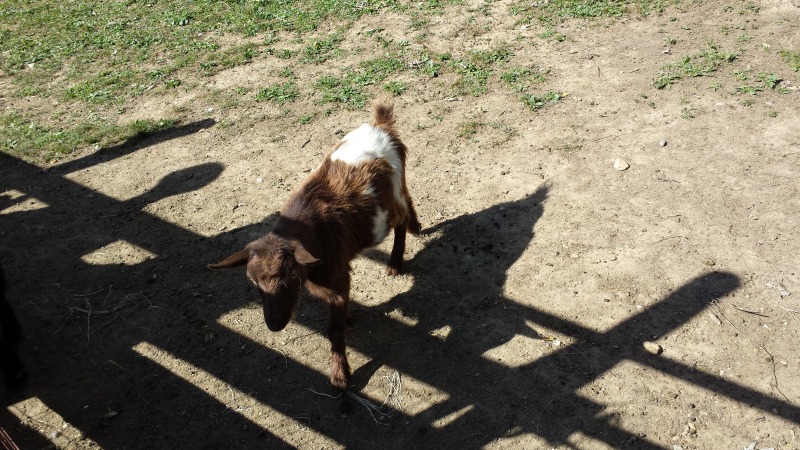 Great Farms has tons of animals: goats, chickens, peacocks, emus, pigs, miniature hourses, and more! I had a good time petting the goats and the horse. He was nice enough to come say hi and pose for a picture!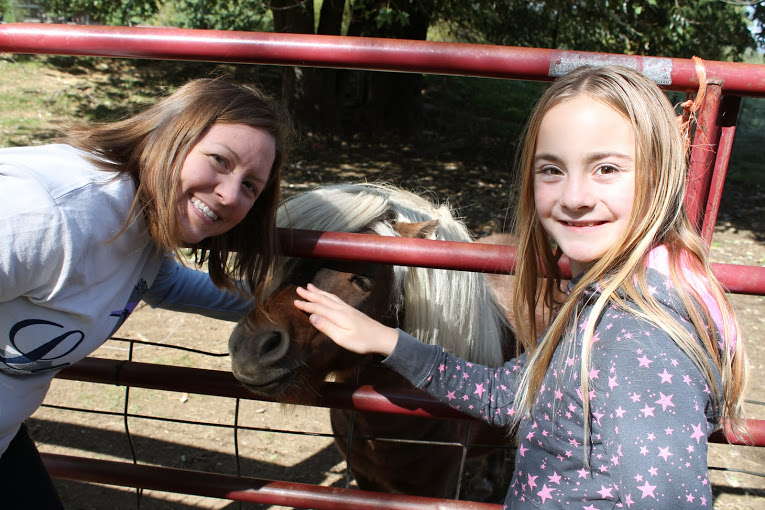 There were tons of activities for kids: a huge jumping pillow, rope swings, jungle gym equipment for all ages, slides, and a corn pit. There is certainly enough activities to keep your little ones entertained!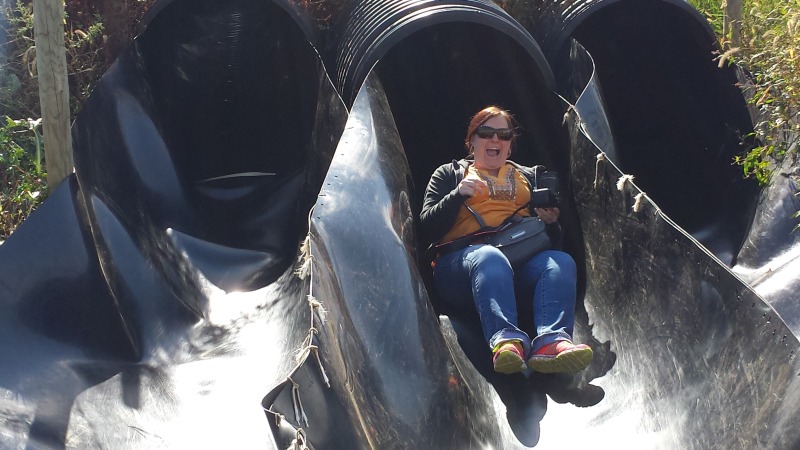 Kendra and I totally got in on this action and had fun racing down the tubes.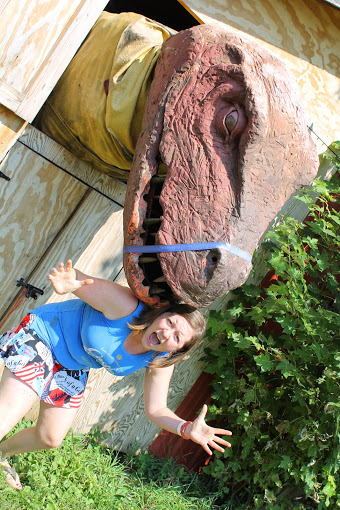 This dinosaur was totally trying to eat me! When I went back to go pumpkin picking, he was happily chomping on a pumpkin. That's a better thing for him to eat…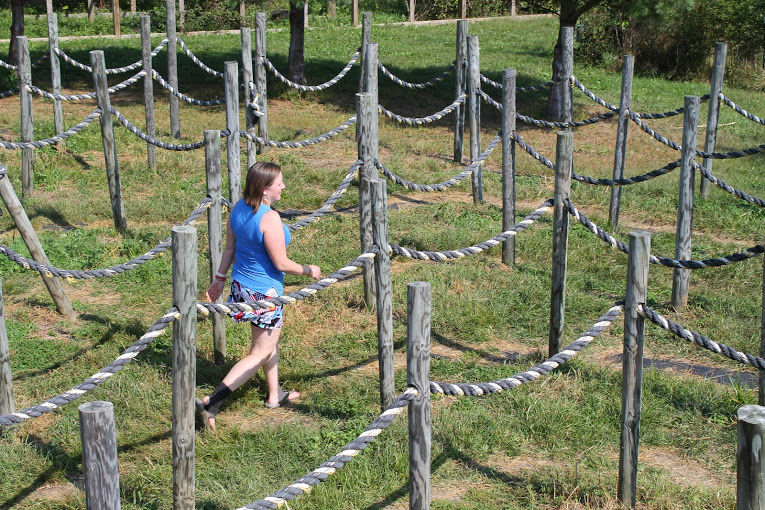 Great Country Farms has a couple of mazes. There is the ropes maze and the corn maze. I didn't try out the corn maze, but the ropes maze was pretty fun. But I could not find my way out!!! After wandering around for a while, I finally just ducked under a rope and excited. You can see where you are going, but it was hard to figure out exactly where to go!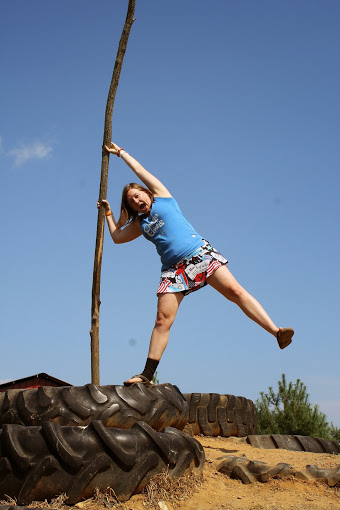 There was a huge tire mountain to climb. I, of course, had to stop for a falling off picture.
I was super glad to run into the Pumpkin Princess! She was hanging out by the pumpkin cannon area!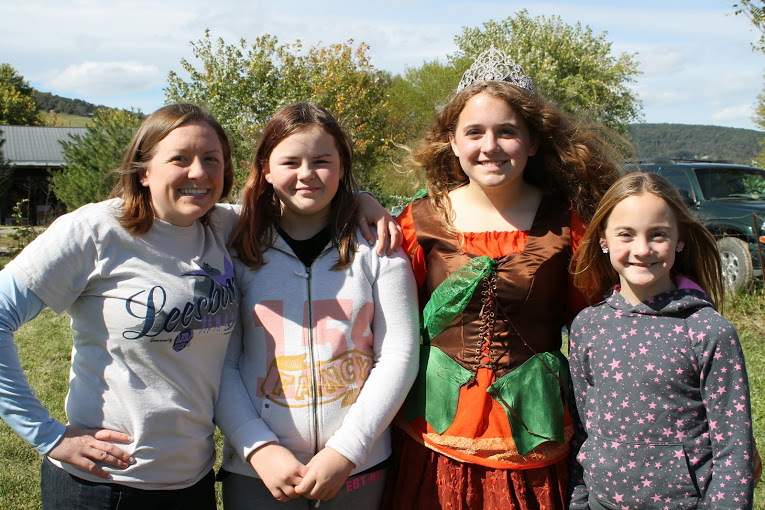 The "Roosteraunt" had some very yummy looking things. I chose to get the fried potato. It was just like fresh potato chips on a stick! I also got some fresh apple cider, apple butter, and kettle corn. Kendra got some Cider donuts, which were consumed very quickly. (They looked and smelled so good, I wish I could have had one!)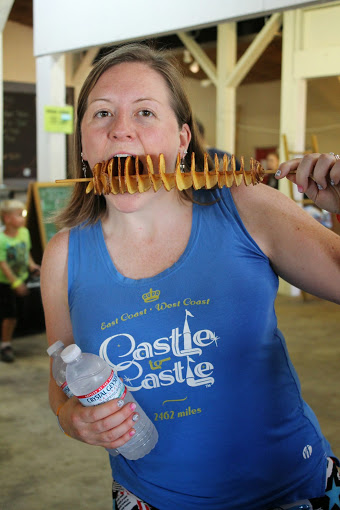 On the weekends, you can enjoy live music by the Roosteraunt!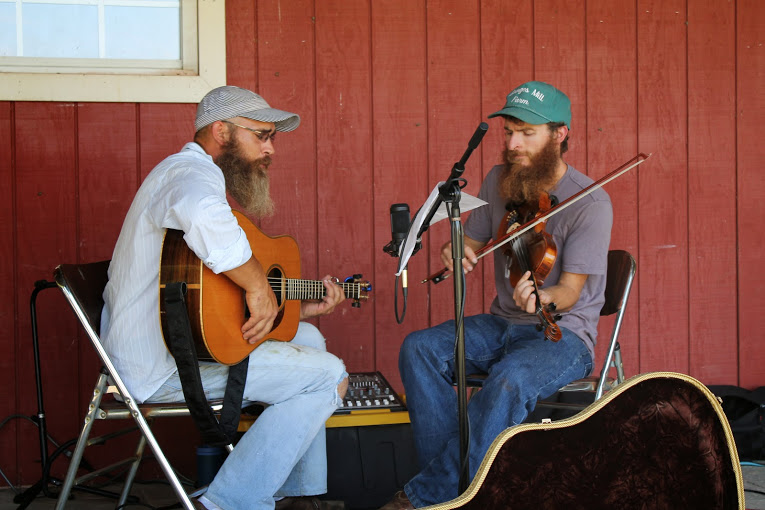 To get to the U-pick fields, you hop on a wagon and ride the the appropriate fields. There are a few apple fields with different varieties of apples. We had a good time choosing our apples, and I love knowing exactly where my food was coming from!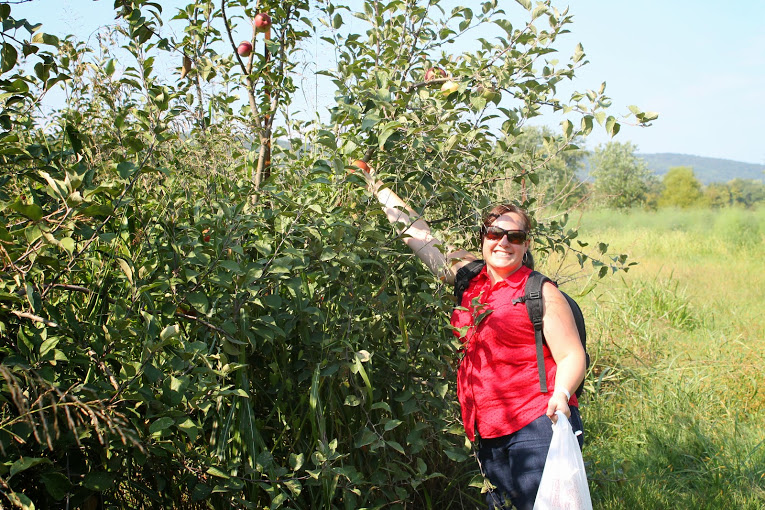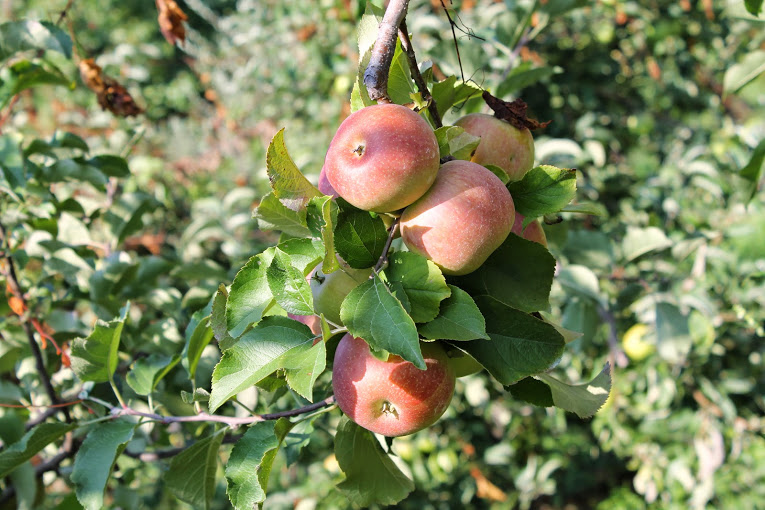 The wagon ride to the pumpkin patch was in the opposite direction. In the patch were pumpkins and ghords of different sizes and colors. I had fun picking out my pumpkins. I got a large one, 2 small ones, and a handful of ghords.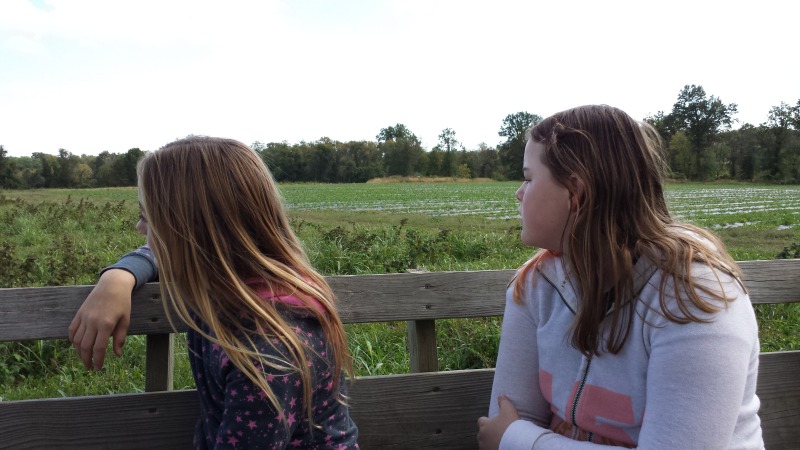 I would suggest bringing a large bag if you want a bunch of ghords. It was so hard to carry everything back to the wagon. There aren't any wheel barrows until you get back to the main part of the farm.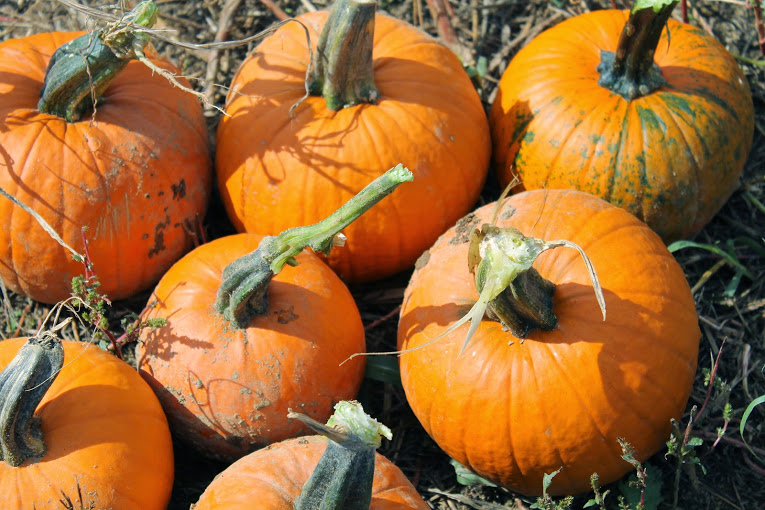 I would also suggest wearing sturdy shoes that you don't mind getting dirty. It can get a bit muddy, and there are vines poking at your feet while you are picking!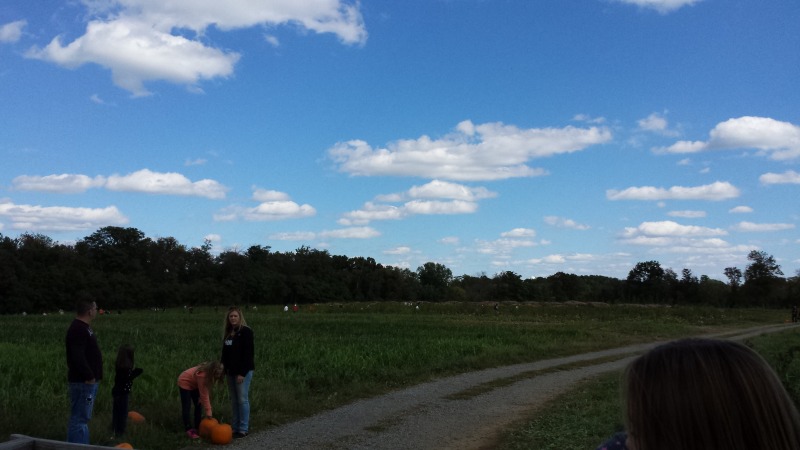 I had a great two days at Great Country Farms and can't wait to visit again! They have festivals all year round, and have other items for U-pick: strawberries, raspberries, peaches, tomatoes, okra, and more!