Disclaimer: I have received Trekz Titanium Mini headphones to review as part of being a BibRave Pro. Learn more about becoming a BibRave Pro Ambassador (tell them I sent you!), and check out BibRave.com to review, find, and write race reviews!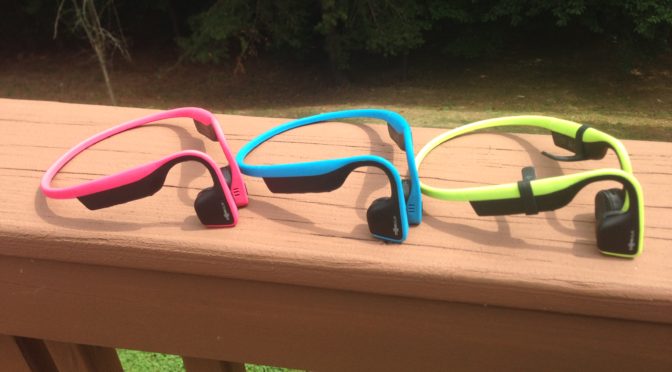 We all know that I am a huge fan of the Aftershokz Trekz Titanium Headphones. I have them in three colors: pink, green, and blue, so I will always match my outfit. My family has caught on to the craze, and they each have their own pair as well.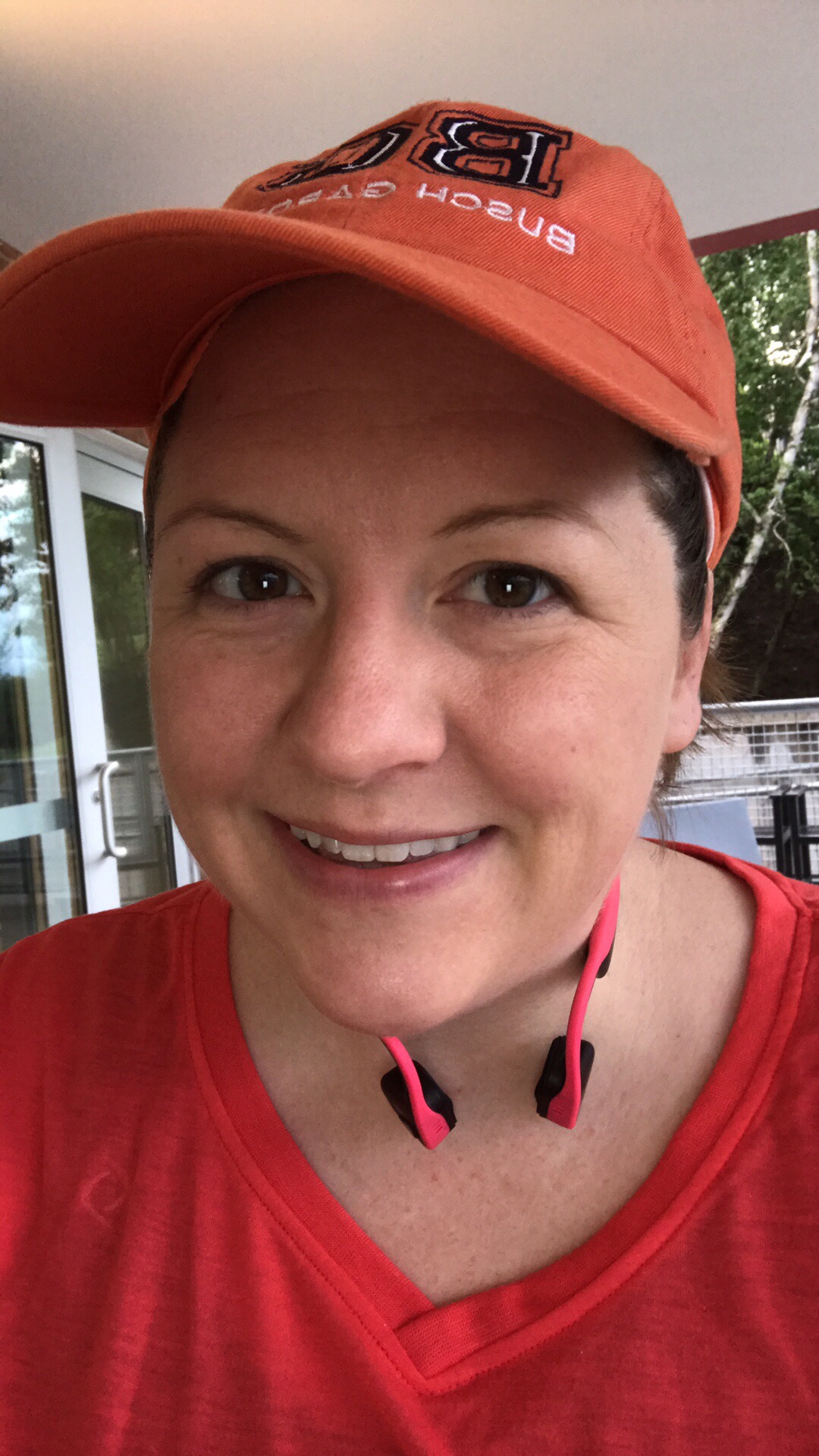 Things I love about AfterShokz headphones:
They come in different colors
They are comfortable to wear – these headphones use bone conduction technology, which means they do NOT go inside or cover the ear – which I hate
You can still hear your surroundings while wearing the headphones, making it safer to use while running
The headphones are wireless, so you don't have to worry about getting tangled. They also pair up nicely via Bluetooth to my iPhone, and I don't have to worry about finding the headphone adapter.
They are sweat-proof and still work in the rain.
The battery life is great – I feel like I barely ever have to charge the headphones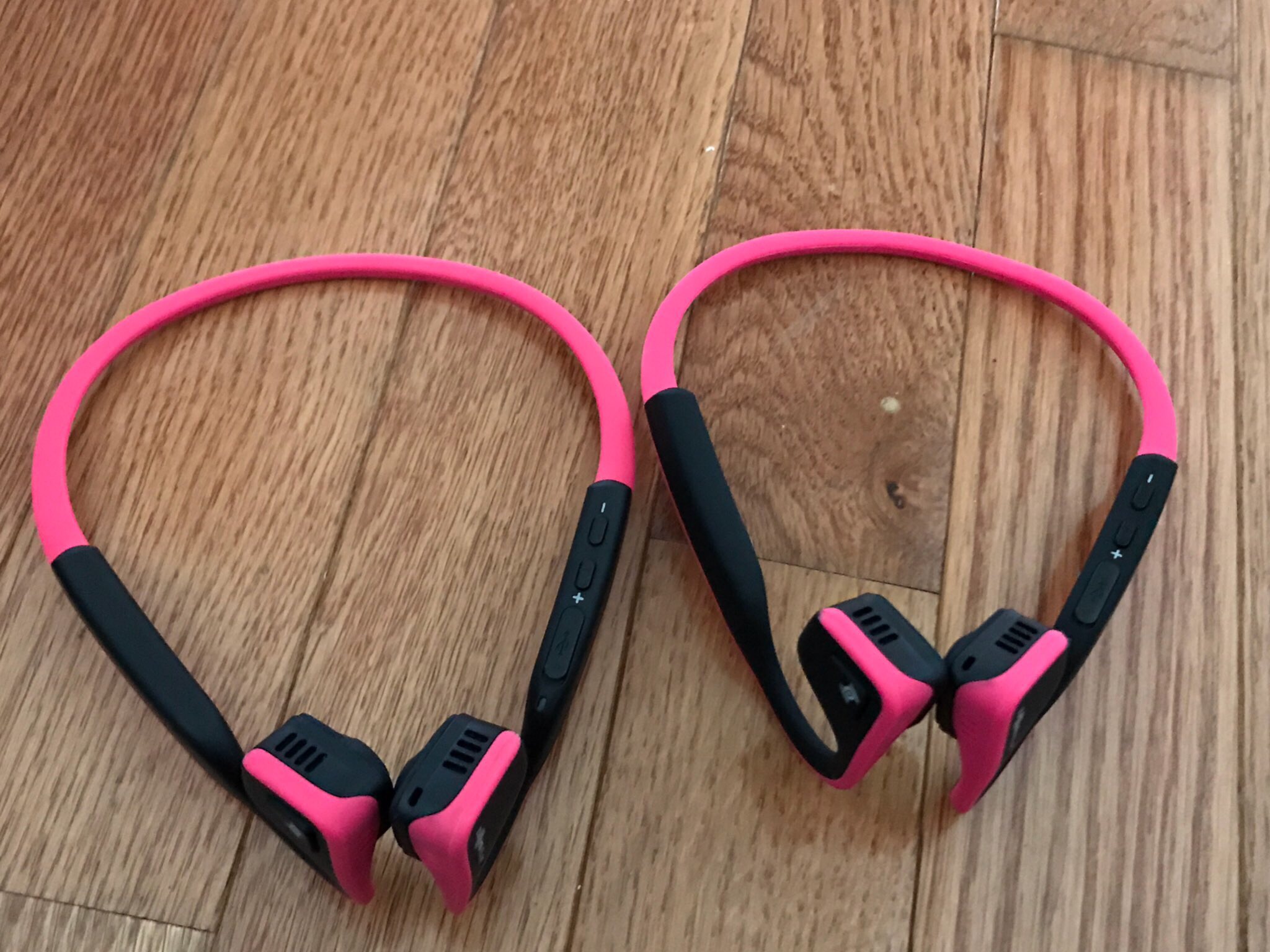 Trekz Titanium Mini
I was super excited when AfterShokz announced the Trekz Titanium Mini! While the regular Trekz Titanium headphones fit and are comfortable, I knew the smaller size would be even better.
To determine if the Trekz Titanium Mini are for you, check out the printable sizing tool on the AfterShokz website. The tool helps you figure out which size is best for your head.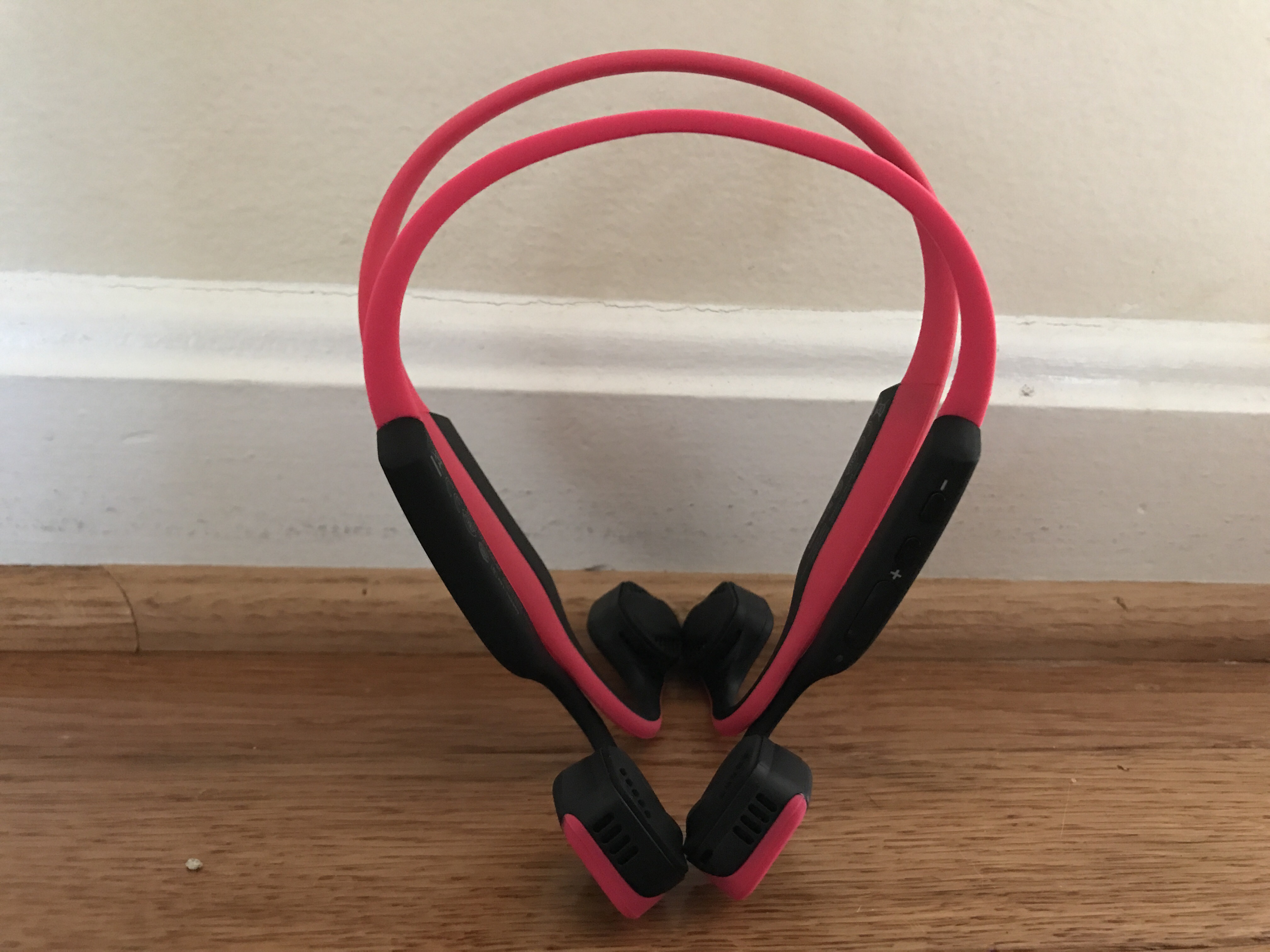 As you can see in the picture above, the mini size are about 1 inch shorter, allowing less strap to be flopping around the back of your neck. I love the feel of it, especially when I tilt my head backwards.
The new Trekz Titanium Mini are great for kids, teens,  or adults with smaller heads (like me!). I absolutely love my new Trekz Titanium Mini and need to start getting a pair in each color!
#bibchat
This week's Twitter #bibchat will be featuring AfterShokz. Join us Tuesday, May 30, 2017 at 9pm EST to join in ?  Interact with the team, with other BibRavePros, and other like-minded runners!