Pack-It Sport Active Set | BibRavePro
Disclaimer: I received the Pack-It Sport Active Set to review as part of being a BibRave Pro. Learn more about becoming a BibRave Pro (ambassador, tell them I sent you), and check out BibRave.com to review find and write race reviews!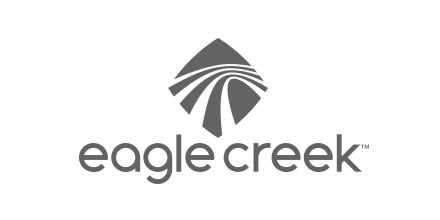 Eagle Creek's Pack-It Sport Active Set
Have you ever gone to the gym and then had to pack up your gross, sweaty clothes and stinky shoes into your nice, clean gym bag? Have you ever had to travel for a racecation? Or gone to the pool and didn't have anywhere to put your wet swimsuit? Enter the Pack-It Sport Active Set!
The Pack-It Sport Wet Dry Fitness Locker and Shoe Locker contains all your post-workout sweaty gear and keeps it separate from all your clean stuff.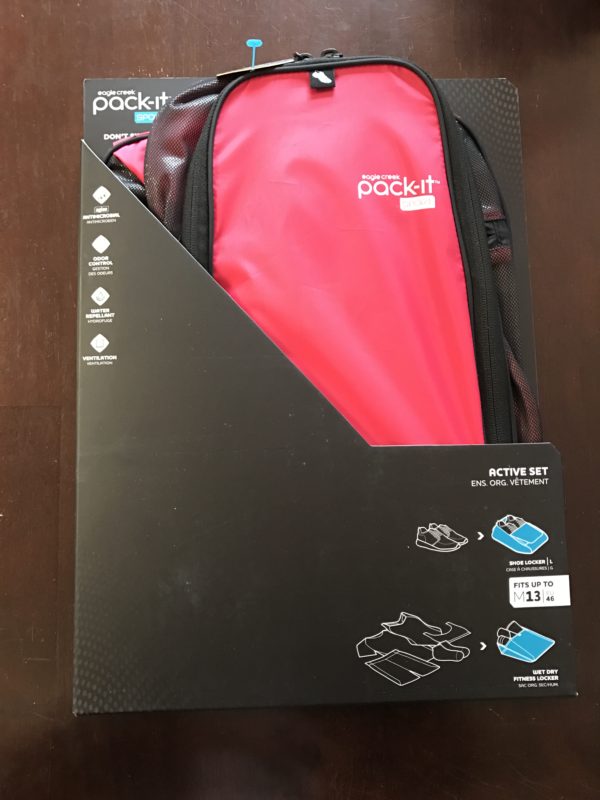 What's Included?
The Pack-It Sport Active Set contains two separate items: a shoe locker and a wet/dry locker.
The Shoe Locker keeps all the stink contained. With an anti-microbial treatment that helps prevent microbial growth, you don't have to worry about smelly shoes. Slip your shoes in, toes first. Then either zip the stink in, or air the stink out. This is a great way to keep everything else in your gym bag or suitcase from getting smelly or muddy.
The Wet Dry Fitness locker has two pockets. The back pocket is for your wet items, while the front keeps everything nice and dry. This is a great way to separate your clean and dirty gear while at the gym or traveling. There is an anti-microbial treatment that helps to prevent microbial growth, so now you can truly keep the stink contained and in lock-down!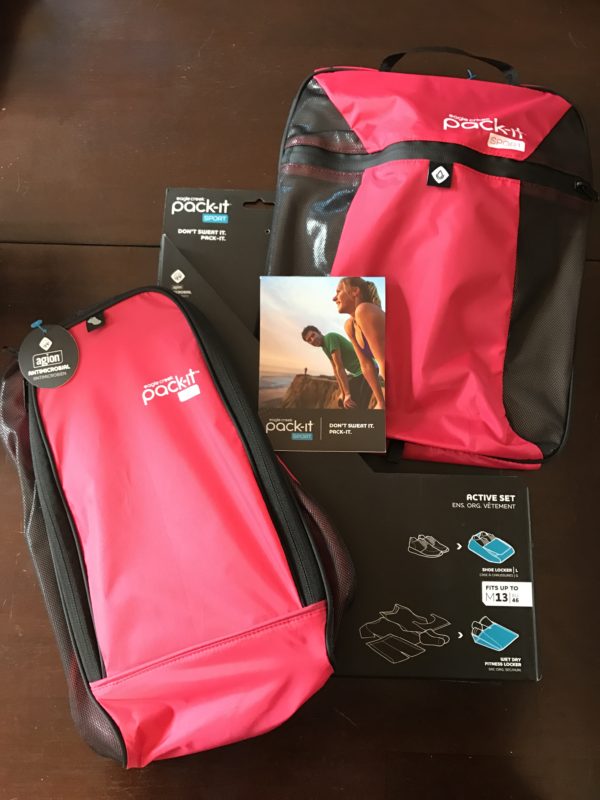 Thoughts
The Pack-It Sport Active Set is a well made product that will be very convenient for me to use! I don't go to the gym all that much, but I do travel to races and need somewhere to keep my running shoes and race outfit. Since the Wet Dry Locker has two compartments, I can pack everything up to make sure that I am not forgetting anything. Then, I have a place to put my sweaty, smelly clothes after my race, instead of having to ball them up in my suitcase (yuck!). The Shoe Locker is great to keep my shoes off of my clean clothes, and to contain the smell.
I also think the Wet Dry Locker will be great to take to the pool for when I take my daughter, Mixolydian, for swim lessons. The front pocket will be great for extra swim diapers, just in case we need them. Then after I change her back into real clothes, I can put her wet swim diaper and bathing suit in the water-resistant pocket to go home. No more having to put the wet clothes in the clean diaper bag!
Want a Discount?
Use promo code "SPORT15" for 15% off any of the Pack-It Sport products.
#bibchat
This week's Twitter #bibchat will be featuring Eagle Creek. Join us Tuesday, April 25, 2017 at 9pm EST to join in ?  Interact with the team, with other BibRavePros, and other like-minded runners!