It's time to Visit Bunnyville at Fair Oaks Mall!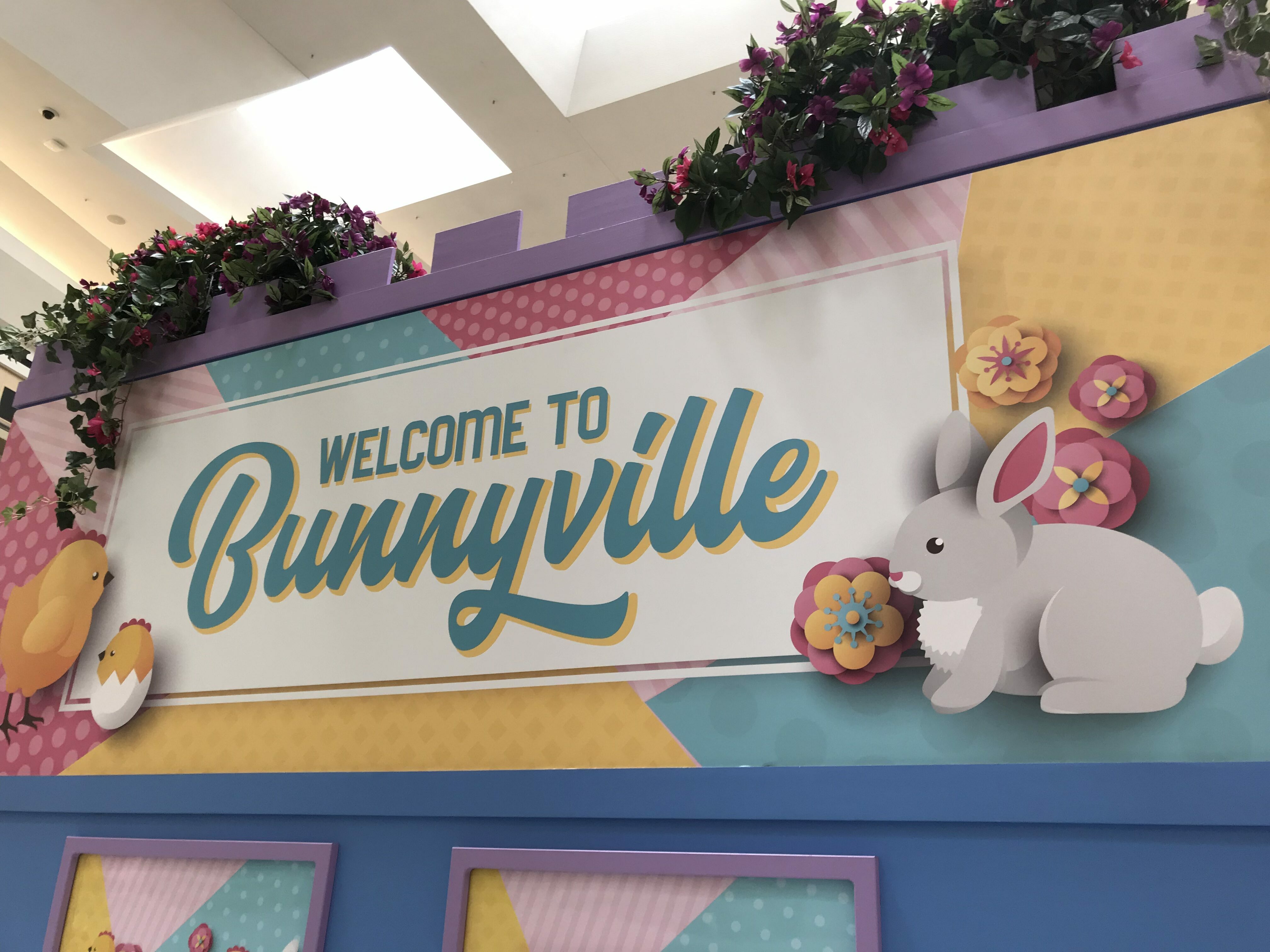 Mixoldian is only two, but this will be her third trip to visit the Easter Bunny at Fair Oaks Mall's Bunnyville! Her first trip was when she was only a few weeks old in 2017 and she slept through everything! In 2018, she was super happy to visit the Easter Bunny. How would she react this year??!!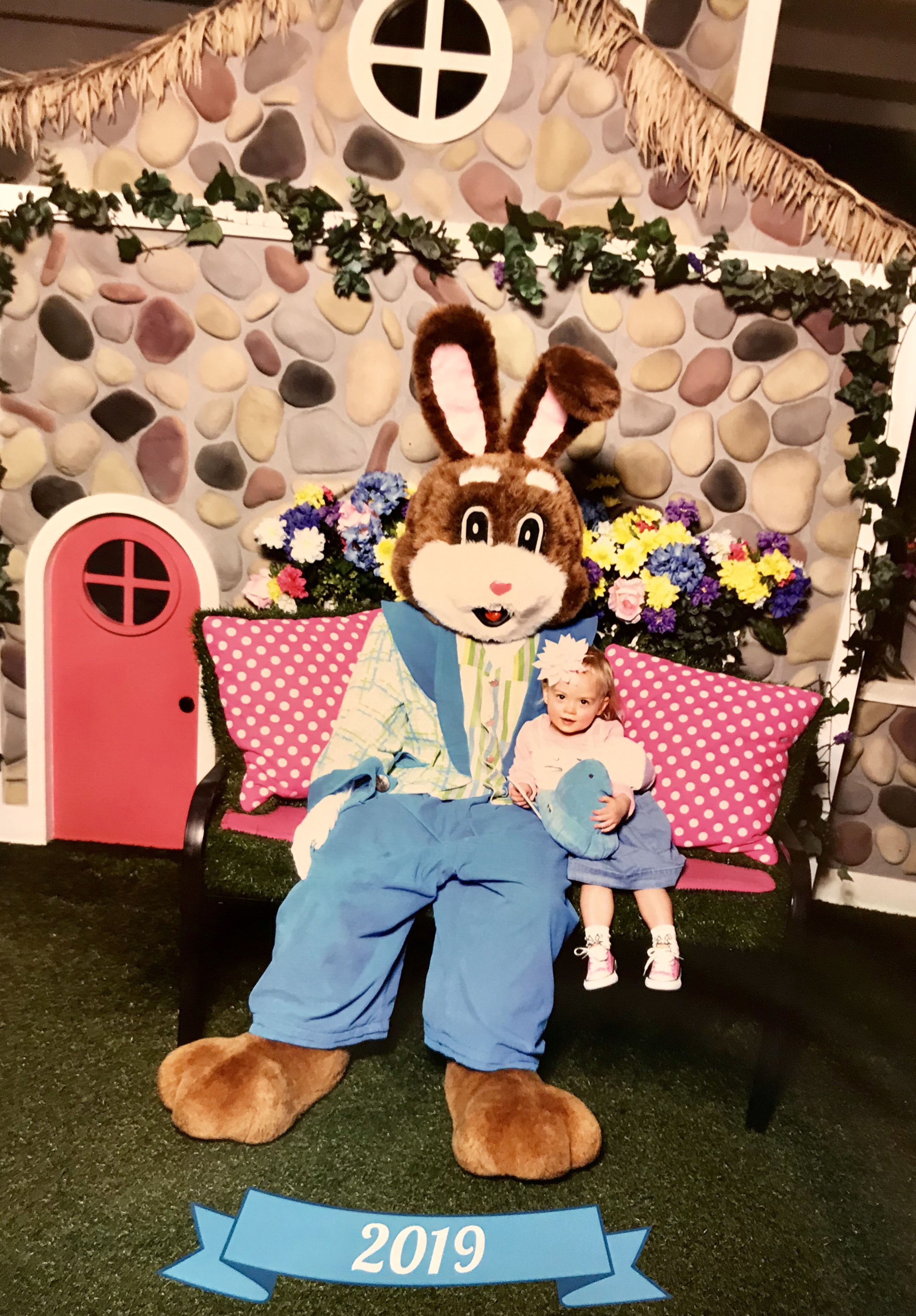 This year, Mixolydian was a little nervous, but quickly warmed up to the nice bunny! It certainly helped that the staff was super friendly, helpful, and encouraging. The helpers had bubbles and stuffed animals to help her feel more comfortable. In the end, Mixolydian didn't want to leave!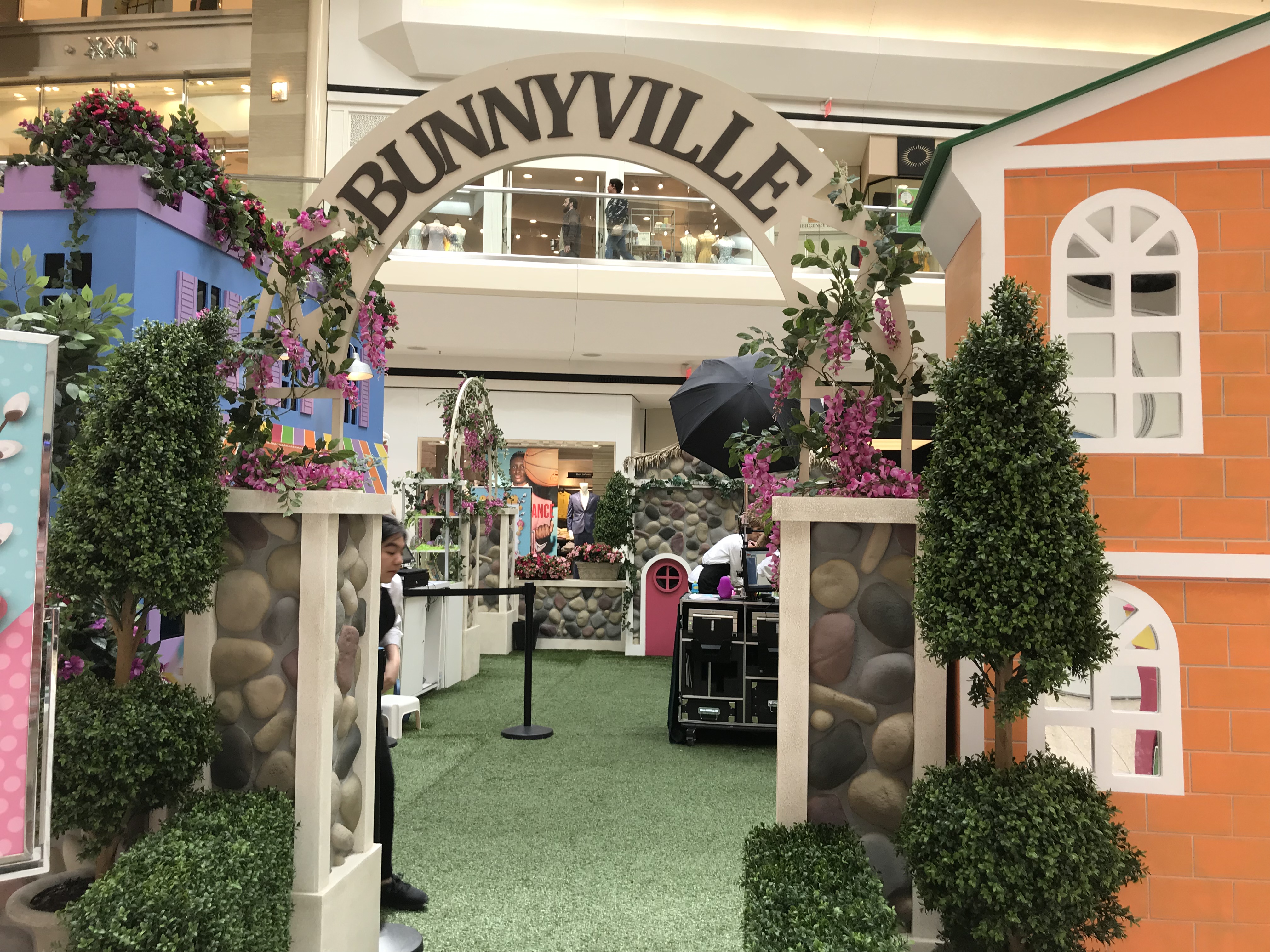 2019 Bunnyville Dates
Visiting the Easter Bunny is free, but there are different photo packages you can purchase, if you so choose. Bunnyville is open from March 29-April 20, 2019 at Fair Oaks Mall. There are also additional opportunities, including:
Apr 6-7, 2019 – Sensory Bunny
Children with special needs and their families are invited to the time-honored tradition of a visit with the Easter Bunny during dedicated hours.
Apr 7 & 13, 2019 – Bunny Paws
Bring your fur babies to meet the Easter Bunny!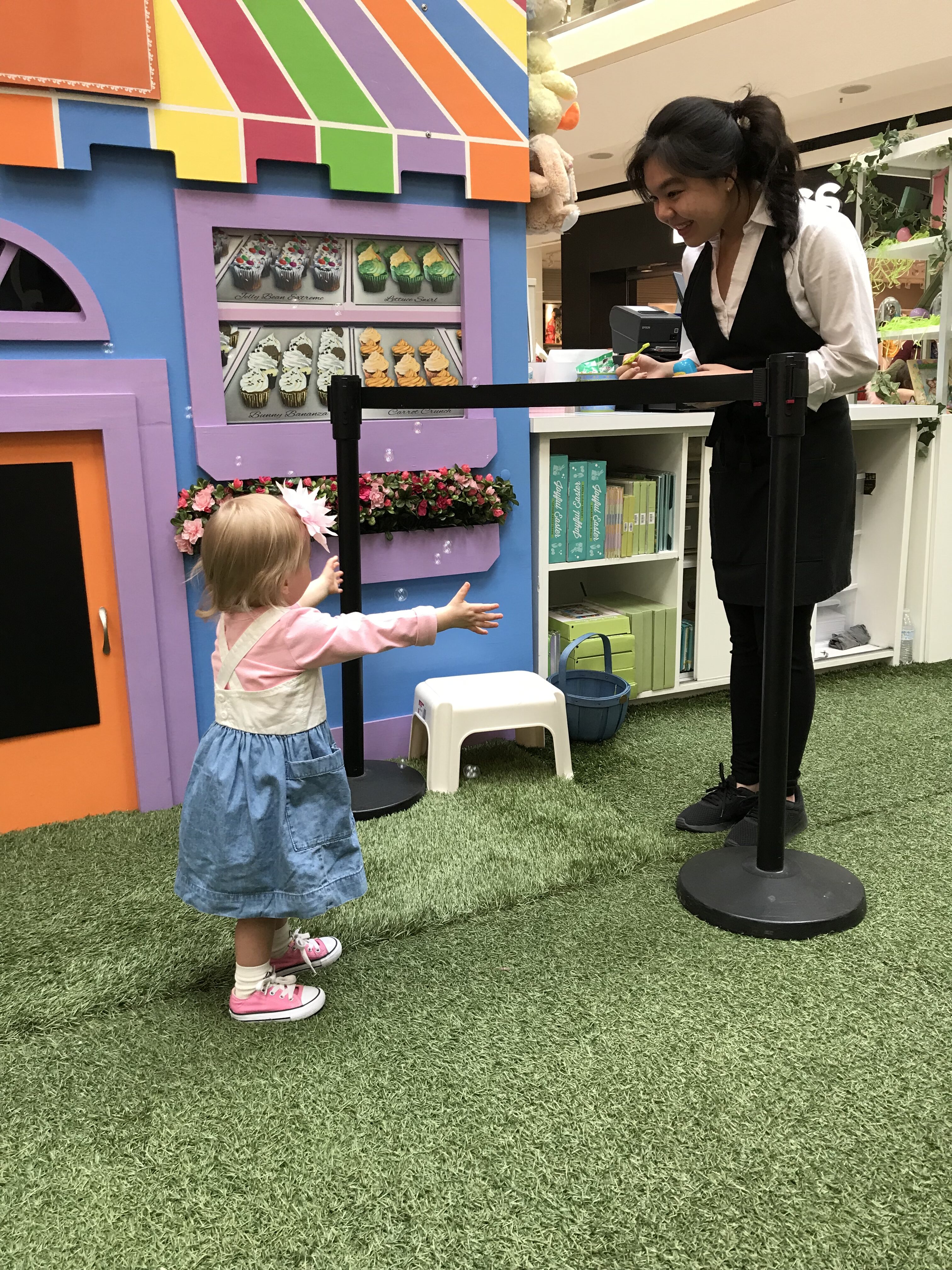 Bunnyville is certainly a sight to behold after a long and cold winter. It's truly amazing how spring colors can lift your spirits. The town was decorated on the outside, as well as the inside. It draws anyone shopping at the mall to come over and take a look. As we were waiting in line there was an activity board with different activities on each side for the children to keep busy while waiting in line.