Bishop's Events Battle of the Charities 5k
The Bishops Events 2019 Battle of the Charities 5k, 10k, & 1- miler took place on Sunday, March 24 at Pratt Park in Fredericksburg, VA. This event was special because it benefited three different charities: Operation Turbo, EOD Warrior Foundation, and Vets on Track.
The battle included having the competing charities at race day with a booth set up to promote votes towards their charity. Each runner received a voting ticket with their registration and was also able to purchase additional tickets on site. The charity with the most votes received the largest portion of the event profits!
The winner for the battle was Vets on Track! Congratulations!
Pre-Race
There is plenty of gravel parking at Pratt Park and packet pick-up was fast and easy. My friend Tonya and I were running late and showed up 10 minutes pre-race. Still, we had enough time to get our bibs and shirts, use the indoor restroom, and still make it to the start line in time. This was a smaller race, so everything was moving quick. One thing that I liked was the later start time to this race. The 10k didn't begin until 9:45am!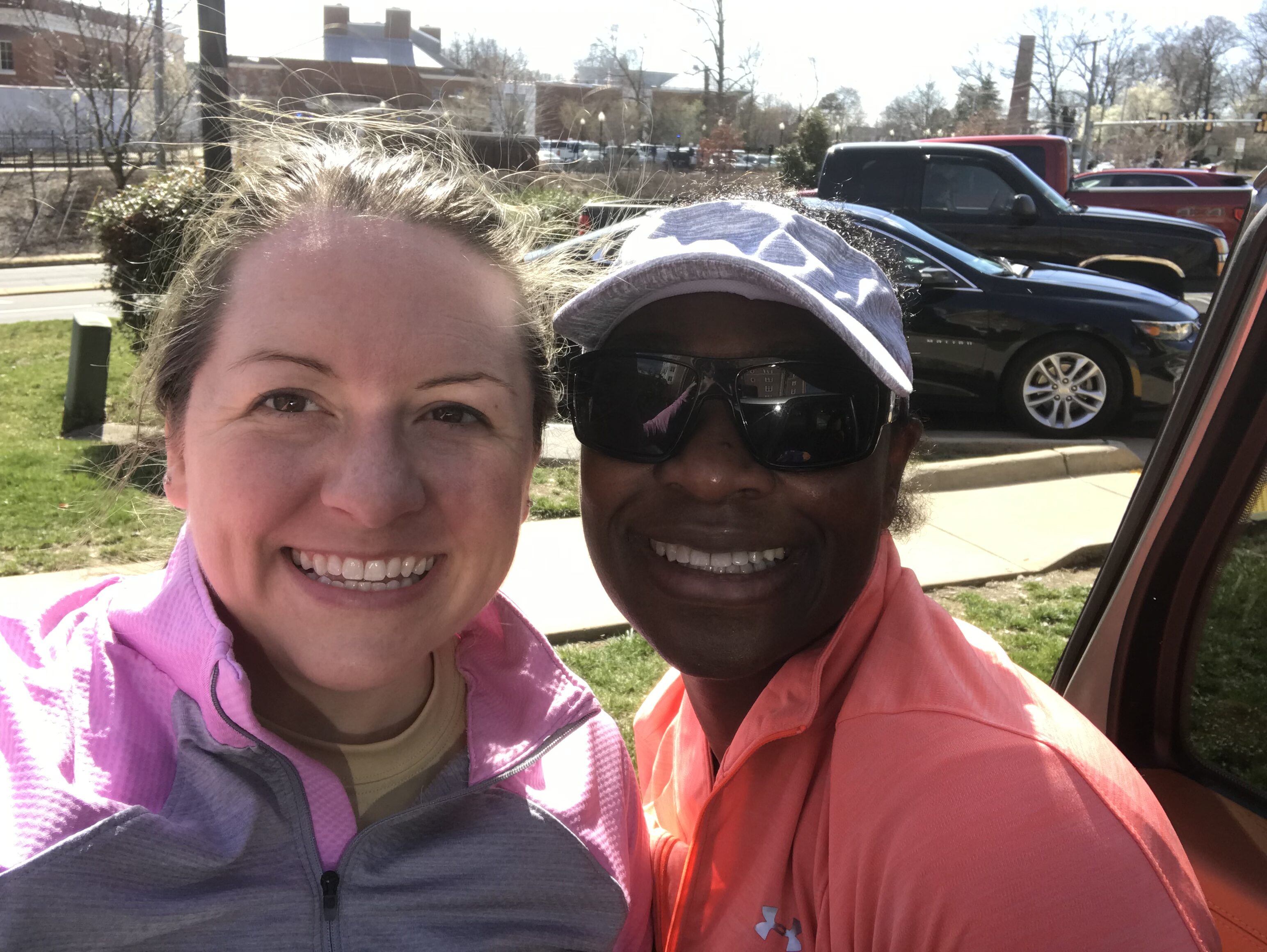 The Course
The 5k course is a mixture of a loop with an out and back. The path is all on a bike trail, so it is easy running and mostly fast. There is a huge hill switchback at the middle of the course that you have to run down and then back up. There are also two other tiny down and up inclines. But other than that, the course is mostly flat. The 10k course is the 5k twice, so you get double the hills!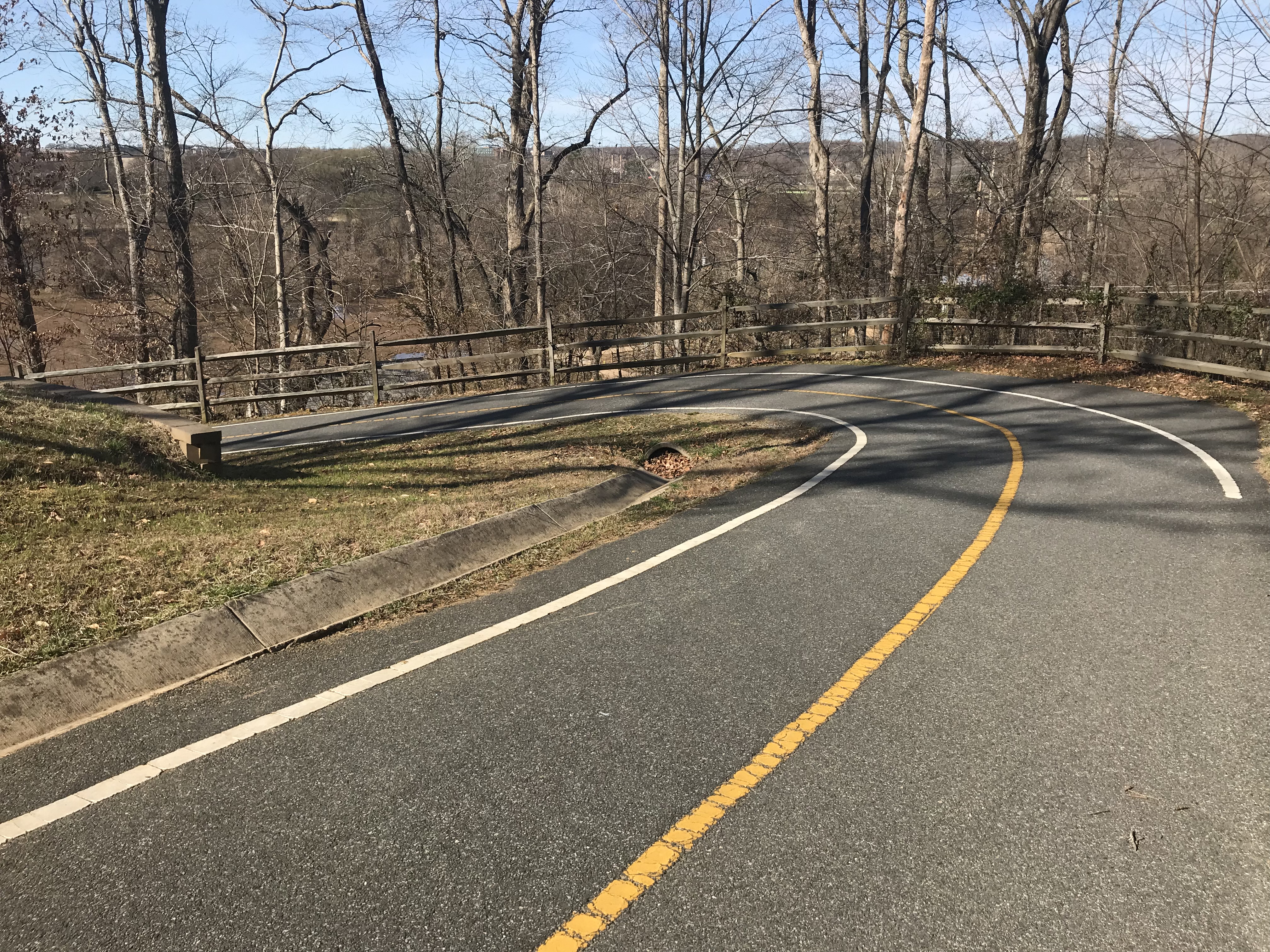 How did I do?
I was signed up for the 10k, but I knew very quickly that I would have to drop down to the 5k. The day before, I had run the Marine Corps 1775k (in old shoes because it was going to be muddy) and hurt my foot. I still had some pain and didn't want to make it worse, so I ran as much as I could and walked the rest of the 5k before finishing and dropping down. No worries, I still did 3 miles and enjoyed the nice, sunny weather!
My final time was 41:20, not terribly good, but oh well. Stupid foot!
Shady Rays Sunglasses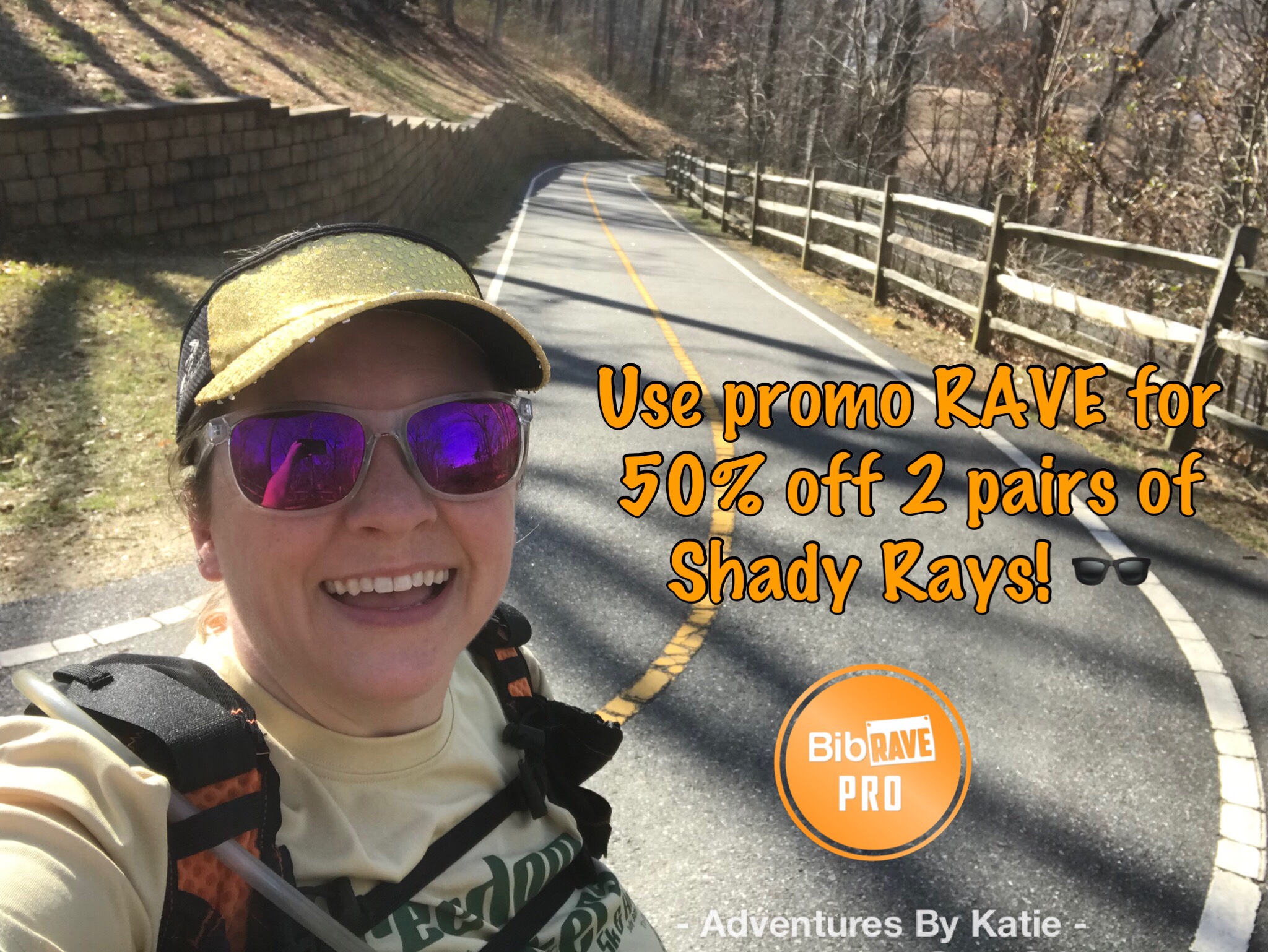 If you love my Shady Rays Sunglasses, check out my review and get your own! Use promo RAVE for 50% off of two pairs of glasses from the Shady Rays Shade Shop.