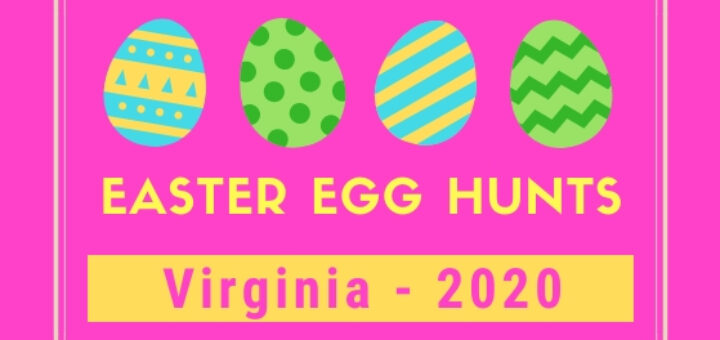 Spring and the Easter Season will be here before you know it! It's time to start planning your festivities! Decide which Egg Hunts you want to attend. Knowing where and when the 2020 Virginia Easter Egg Hunts are taking place is key.
Lucky for you, I have taken the time to find tons of Virginia Easter Egg Hunts all over the state! Feel free to check out the list to see what is in your area. The list is sectioned off by date and then alphabetically by city. Plus, I added links to each Virginia Easter Egg Hunt for you so that you can click to get all the details. I will be updating frequently, so don't forget to bookmark this page and check back often!
You will find so many events – hunts for babies, kids, teens, pets, adults. Hunts for those with special needs. Underwater hunts. Flashlight and glow-in-the-dark hunts. Take your pick!