Bunnyville Returns to Fair Oaks Mall!
Spring is nearly here and Easter is only a few weeks away! This will be Mixolydian's second Easter, but the first one where she is actually old enough to be aware of her surroundings. Last year she enjoyed meeting the Easter Bunny at Fair Oaks Mall's Bunnyville, and I am even more excited to see her interaction with the Easter Bunny this year!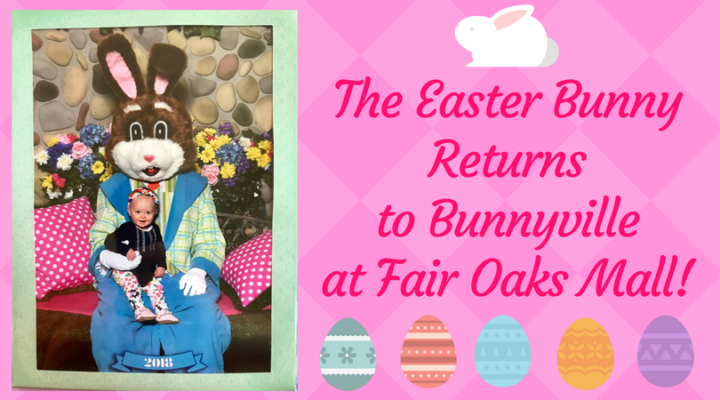 Bunnyville at Fair Oaks Mall
The Easter Bunny has returned to Fair Oaks Mall in Fairfax, VA and is available to greet visitors in Bunnyville. Located on the shopping center's lower level in Grand Court, Bunnyville features many places to visit, including Hoppin' Fresh Bakery, Hare Salon and 24 Carrot Bank. The last stop along the Bunnyville adventure is a visit with the Easter Bunny!
This special family-friendly holiday experience is being offered exclusively at Fair Oaks Mall from March 9-March 31, 2018. This annual event is free for the public to attend, though photo packages may be purchased onsite. For more information visit shopfairoaksmall.com/events.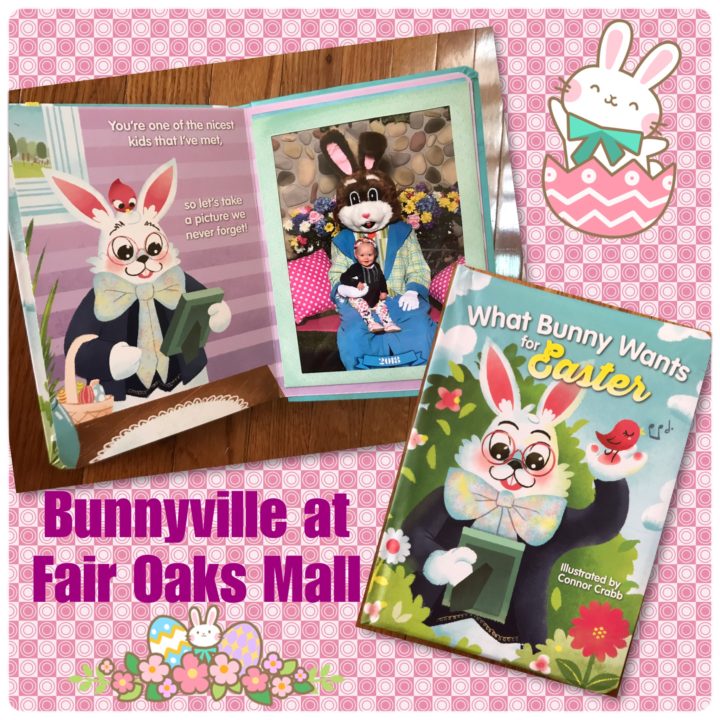 There are a bunch of available frames for purchase, if you so choose, but I was really smitten with this Easter board book. For only $8, you get this adorable book about the Easter Bunny. What makes it so precious is that there is a place in the back for you to put in your own Easter Bunny picture! The book doubles as a frame, so you can enjoy it all season long!
Upcoming Special Easter Bunny Events:
Bunny Paws:  
Bring your furry friends to visit the Easter Bunny on March 18 from 6:30-7:30pm and on 
March 24 from 8:30-9:30am.
Bunny Cares (Sensory Bunny): March 11 and March 18. Individuals within every spectrum of special needs and their families are invited to a private photo session, to experience the time-honored tradition of a visit with the Easter Bunny during dedicated hours. Please reserve your complimentary ticket on EventBrite – ONE TICKET per group/family, please. Photo packages that capture holiday memories will be available for purchase at the event, pricing varies: https://www.autismspeaks.org/bunny2018
Mixolydian Takes Over Bunnyville!
As you are waiting in line to meet the Easter Bunny, kids are invited to play with a few of the toys. Mixolydian had a great time "running" around and flipping the different toys. Once inside Bunnyville, there are some photo ops to visit while you wait for your turn.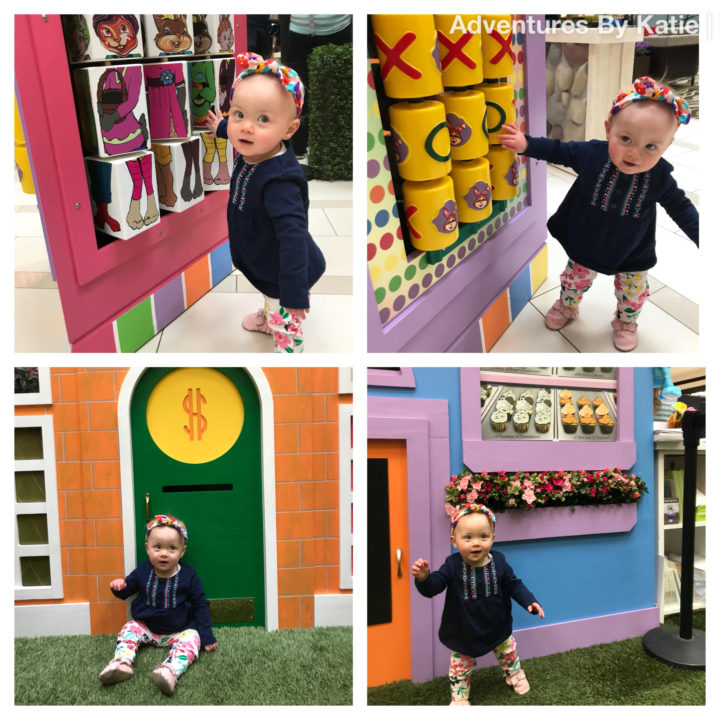 I was very interested to see how Mixolydian would react to the Easter Bunny, but she did GREAT! No fear for this little girl! And, luckily, the amazing photographer was able to get this adorable picture for us to cherish! The Bunny and staff at Bunnyville were top notch, with friendly smiles and helpful attitudes!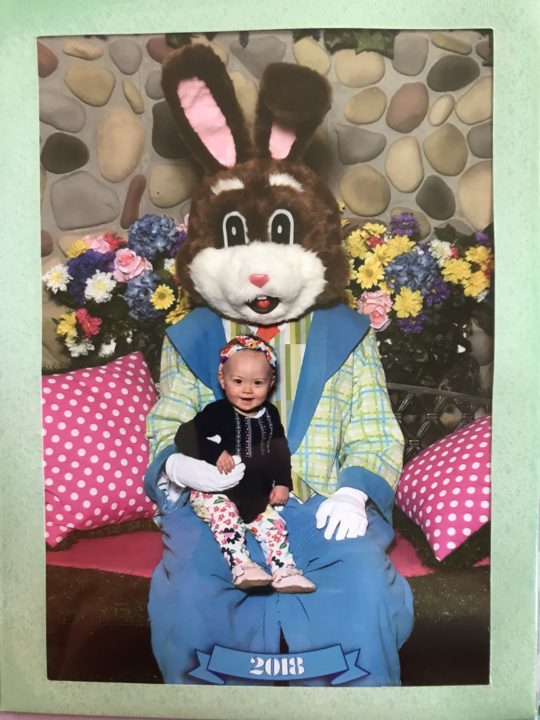 For your viewing pleasure: A video tour of Bunnyville and Mixolydian's reaction: