Disclaimer: I received a pair of Zensah Compression Sleeves to review as part of being a BibRave Pro. Learn more about becoming a BibRave Pro (ambassador), and check out BibRave.com to review find and write race reviews!
I have used Zensah Compression Sleeves for a while. I ordered my first pair over a year ago and have been  using them ever since. One reason that I like them is that they come in a lot of different colors! This is very important to me because I like to dress up when I run races, and I must match!
I think I bought these Zensah Compression Leg Sleeves
just because they matched my Orange Bird outfit for the 2014 Disney World Marathon, but I am very glad I did.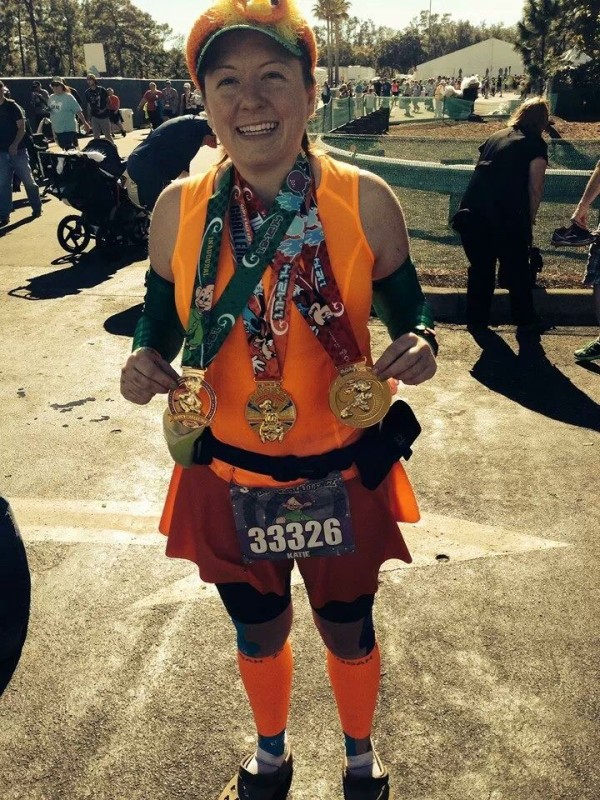 And here I am wearing my orange sleeves at the 2014 Leesburg 20k, my 30th birthday race!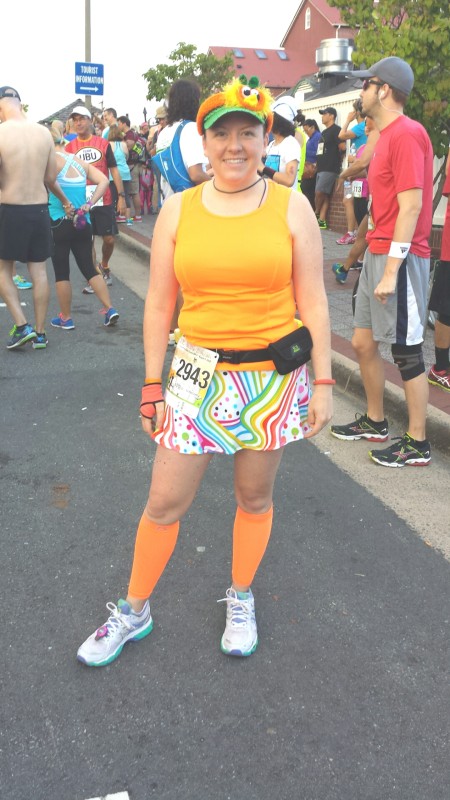 Another reason why the Zensah Compression Leg Sleeves
are so great is that they help improve the circulation in your legs, allowing them to not be as tired and to keep your muscles from going crazy and tight. I sometimes have problems with my calf muscles seizing up, and I really feel that wearing compression sleeves during my long runs helps. The sleeves are tight enough to stabilize the muscles, but still comfortable to wear.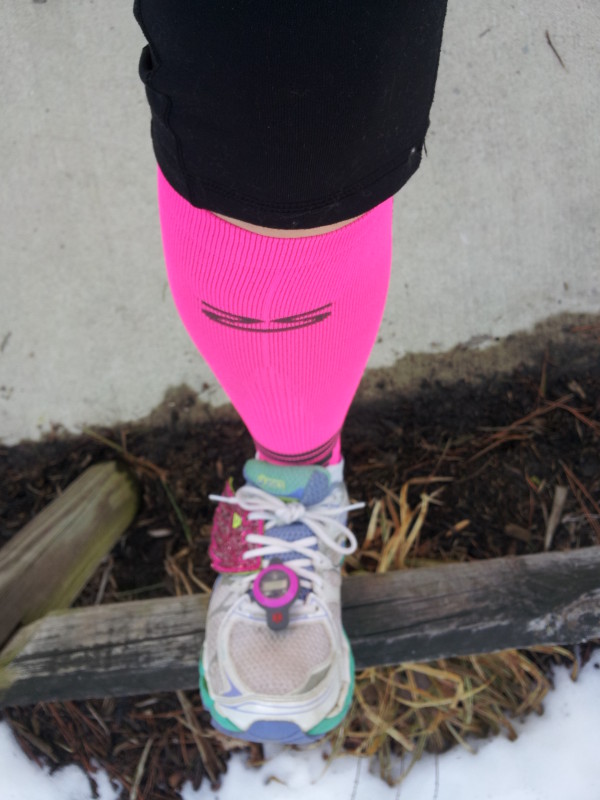 I have worn Zensah Compression Leg Sleeves
 in the snow, rain, and heat. They are moisture-wicking and don't get waterlogged when you are sweating or running in the pouring rain (like the Rock 'n' Roll DC Half). They help keep your legs warm, but are also lightweight enough to wear in the heat. These sleeves are super breathable!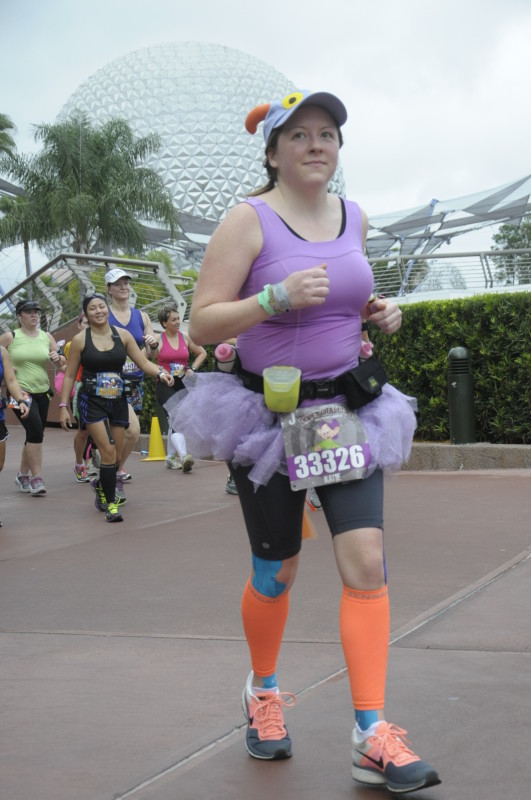 I am very pleased with my Zensah compression sleeves and will certainly be investing in some different colors. Fashion and function all in one! What could be better?