*This dining experience took place in August 2016*
There aren't that many places in Epcot that I like to eat. Most of the places don't cater too well to the vegan, gluten-free lifestyle in an affordable way. Our favorite place to eat is Tutto Italia, but there were no walk-up reservations available for the day that we met up with friends. We had previously checked out Biergarten with these friends, and did not think that the cost was worth the food I was able to eat.
Lunch at the Rose & Crown
A few years ago I had eaten at Disney's Rose & Crown in the United Kingdom of Epcot, and we decided to try it out again. We quickly got an outside table, looked a the allergy menu, and asked to talk to the chef.
I ended up ordering a veganized version of the Chicken Masala Curry with Seasoned Vegetables, Basmati Rice, and Raita ($20).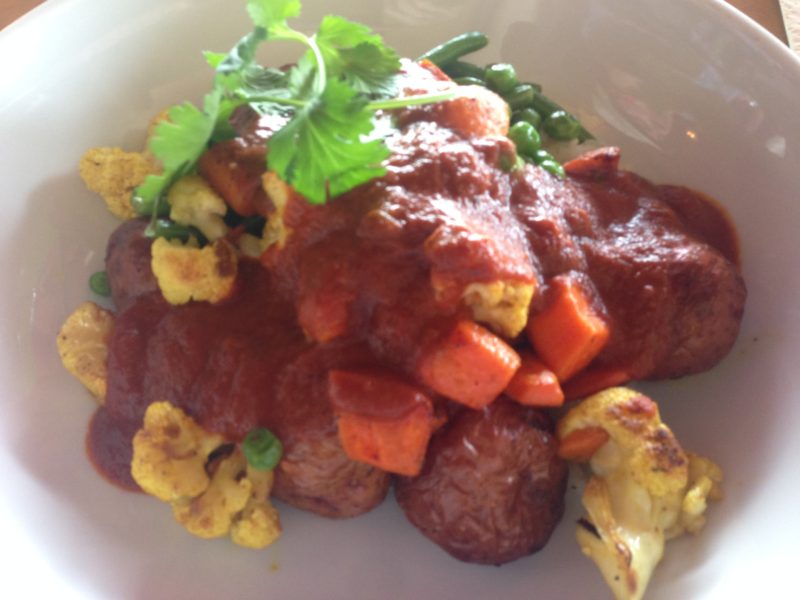 I am a big curry eater and this dish did not disappoint. Keep in mind that it is an English-based curry, so it is not as strong as traditional Indian curries, but it was still very flavorful. The best part was the vegetables! The carrots, roasted potatoes, cauliflower, and green beans were all fresh! This dish was definitely NOT mushy and was a great consistency. The serving was a good size, the price was fair, and I would order this again.
I also ordered some gluten-free chips, which were equally delicious!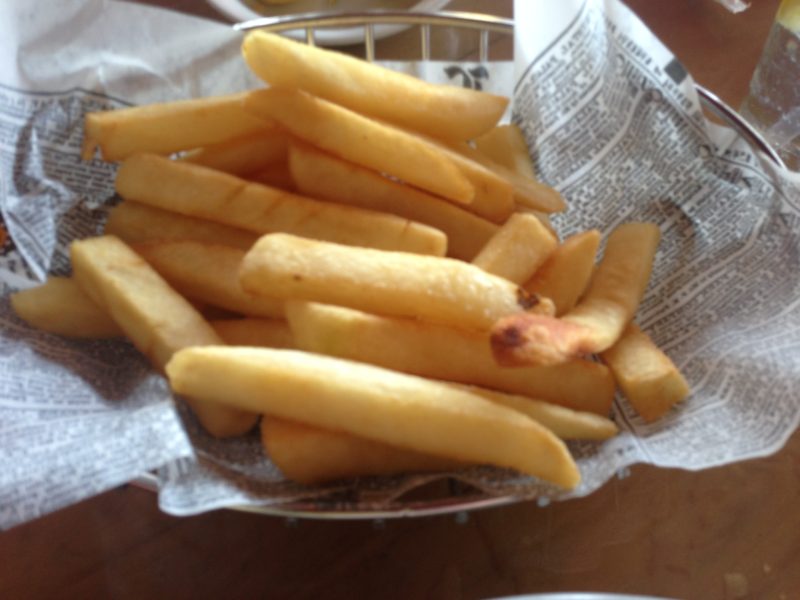 Rose & Crown is a great option for those who are looking for a fresh gluten-free/vegan option and will certainly please "regular" eaters as well!