Tutto Italia at Epcot
Welcome back to the Mickey Monday linkup: the linkup centering around a love for Disney, sharing that love and connecting with others. I hope this linkup will become a great place to turn to for Disney content each week by helping readers find that great mouse-eared content. I'm co-hosting with John from Run. Geek. Run (disney), so of course check him out.
---
Tutto Italia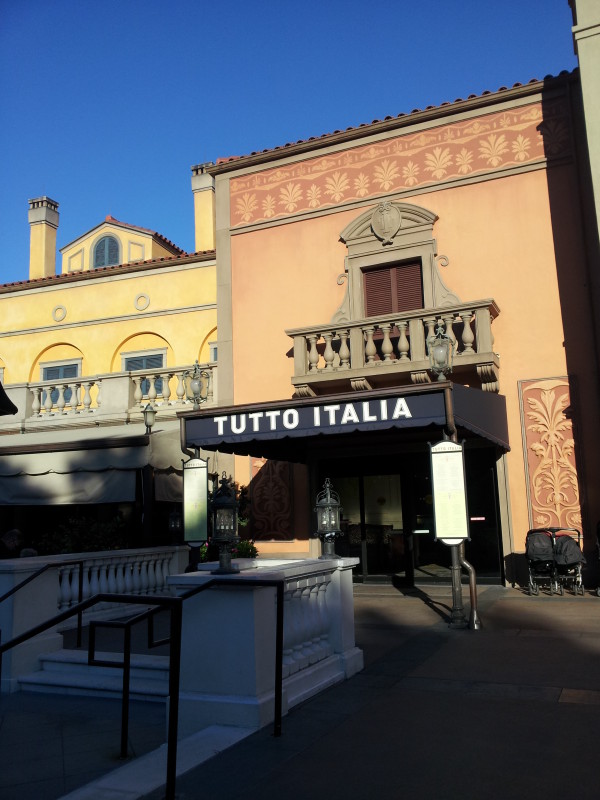 The day before the Wine & Dine Half Marathon, we went to our favorite place to get pasta at Disney World: Tutto Italia. This is a great place to get pasta and carb-load before a race!! (It's also good for just a regular yummy lunch or dinner too…) We have been here numerous times before, but keep coming back because it is just so delicious.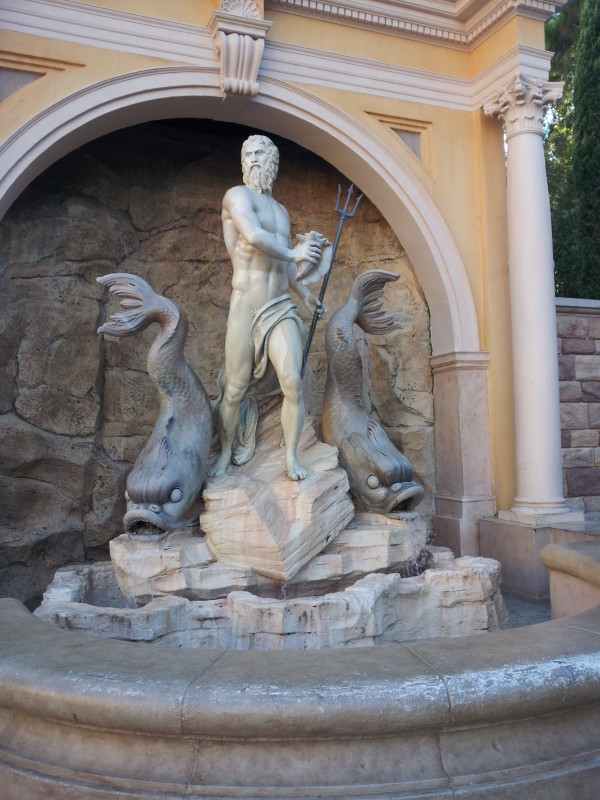 While waiting for our reservation, I wandered around Italy taking in all the sights, included a demonstration of flag fighting. This was pretty neat to watch!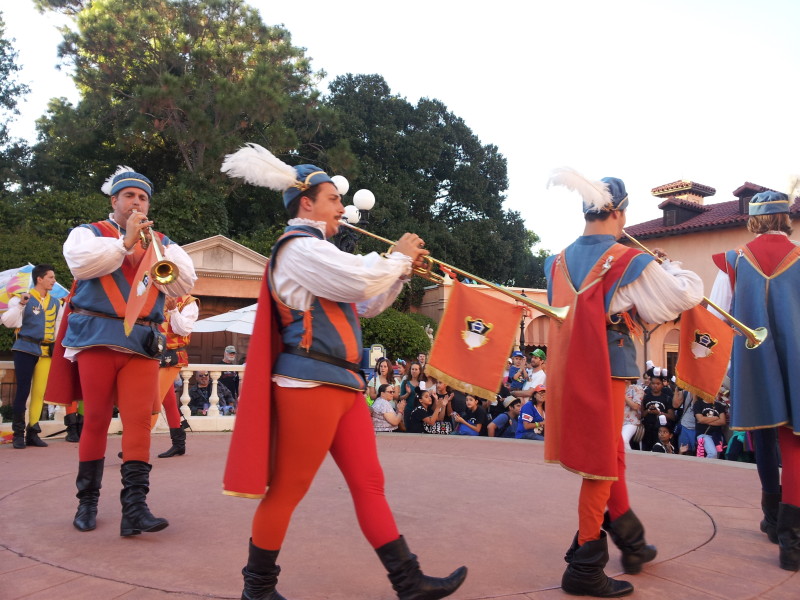 It was finally time for lunch and we were seated quickly. The chef came out to see what I wanted to eat (easy choice for me), and we were quickly served our food.

I always get the same thing: the gluten-free pasta in their red sauce. This sauce. I love it more every time I go. The flavor is just so good, that I could eat this pasta dish forever and be happy.
It came with some gluten-free bread (which isn't the best here), but as usual, it quickly got cold and dry. But it is still nice that they bring it out.
Tutto Italia is a Disney restaurant that I will keep eating at because it is just so delicious!
---
It's Mickey Monday!!!
To read past Mickey Monday Submissions, please click here!
Mickey Monday link-up guidelines:
*The post just needs to be about anything Disney related. There have been posts on runDisney, on the parks and even on the Moms Panel, so just give it some Disney and count it.
*New posts are fantastic, but for now, if you have a great old post you want to share, drop it on in.
*Try to visit as many of the posts that you can as time allows. The point of this is to share and support each other.
*If you're going to be a regular, please link back to the host posts. It's just good etiquette and frankly, that's how others will get to your fellow Disney lovers content. Without that link back, they can't find the linkup and therefore the other blogs. Help me help you.
*You also have the option to add the linkup code to your post if you'd like. It is not required, just another option. If not, please follow the above link back guideline.
Get the InLinkz Code
linkup code