Vegan & Gluten-free at Sunshine Seasons – Epcot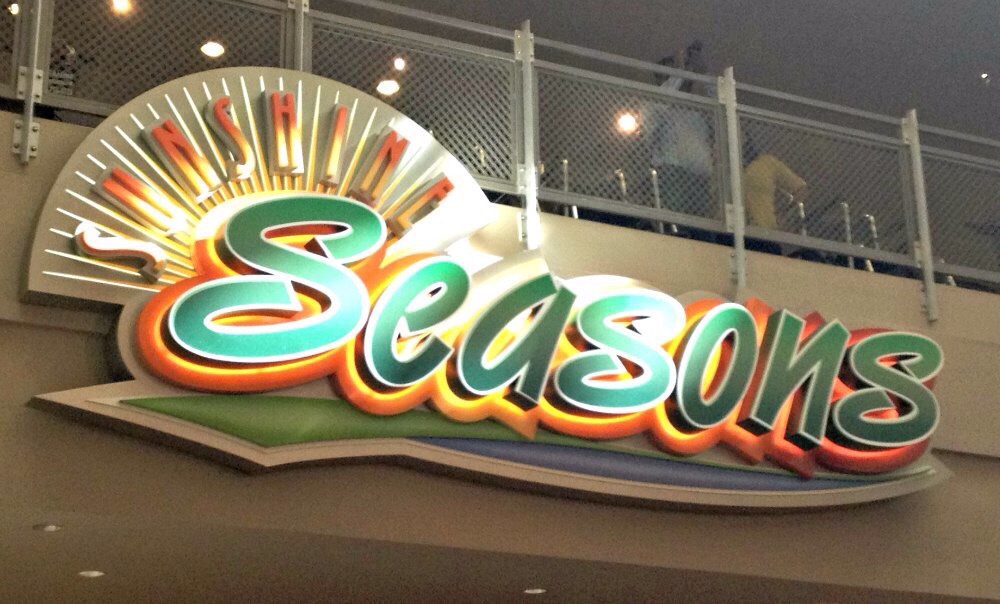 *This dining experience took place in August 2016*
Sunshine Seasons is a quick-service restaurant located in The Land section of Epcot (In the same building where Soarin' is located).
There are a few different stations in which to choose from: The Bakery, Sandwiches, The Grill, Soup and Salad, and Asian Noodles.
I asked for the allergy menu at The Grill to see what was offered. Since I am both gluten-free and vegan, nothing worked for me 100%, so I asked to speak with a chef.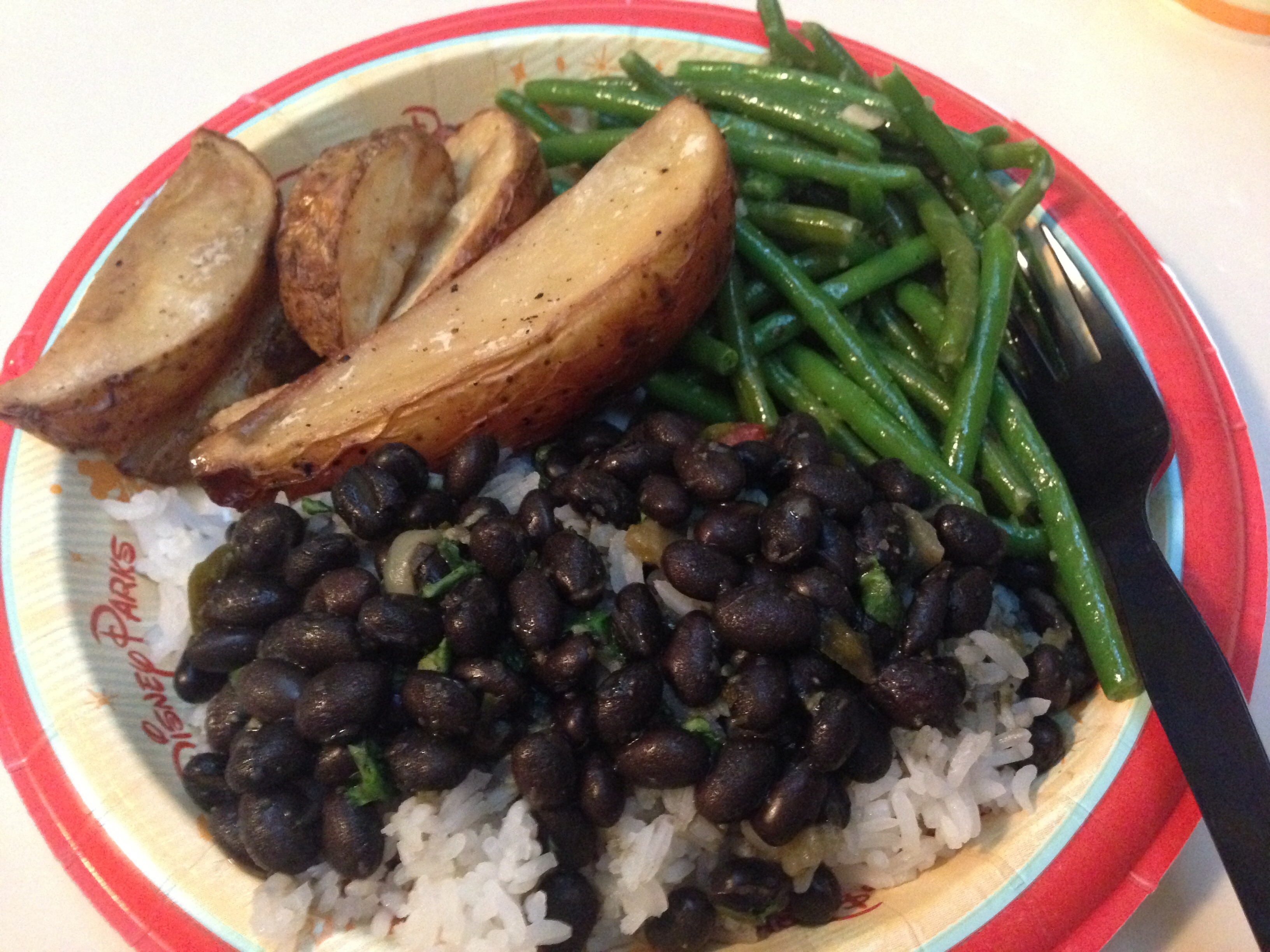 We decided my best bet would be a plate of sides, so my dinner consisted of white rice, black beans, garlic green beans, and potato wedges. The rice and beans tasted awesome! The potato skins were a bit chewy and were not my favorite. (I went a few days later and the potatoes were much better!) The green beans were very garlicky. I was very full after eating my meal, and it is a decent meal option in Epcot.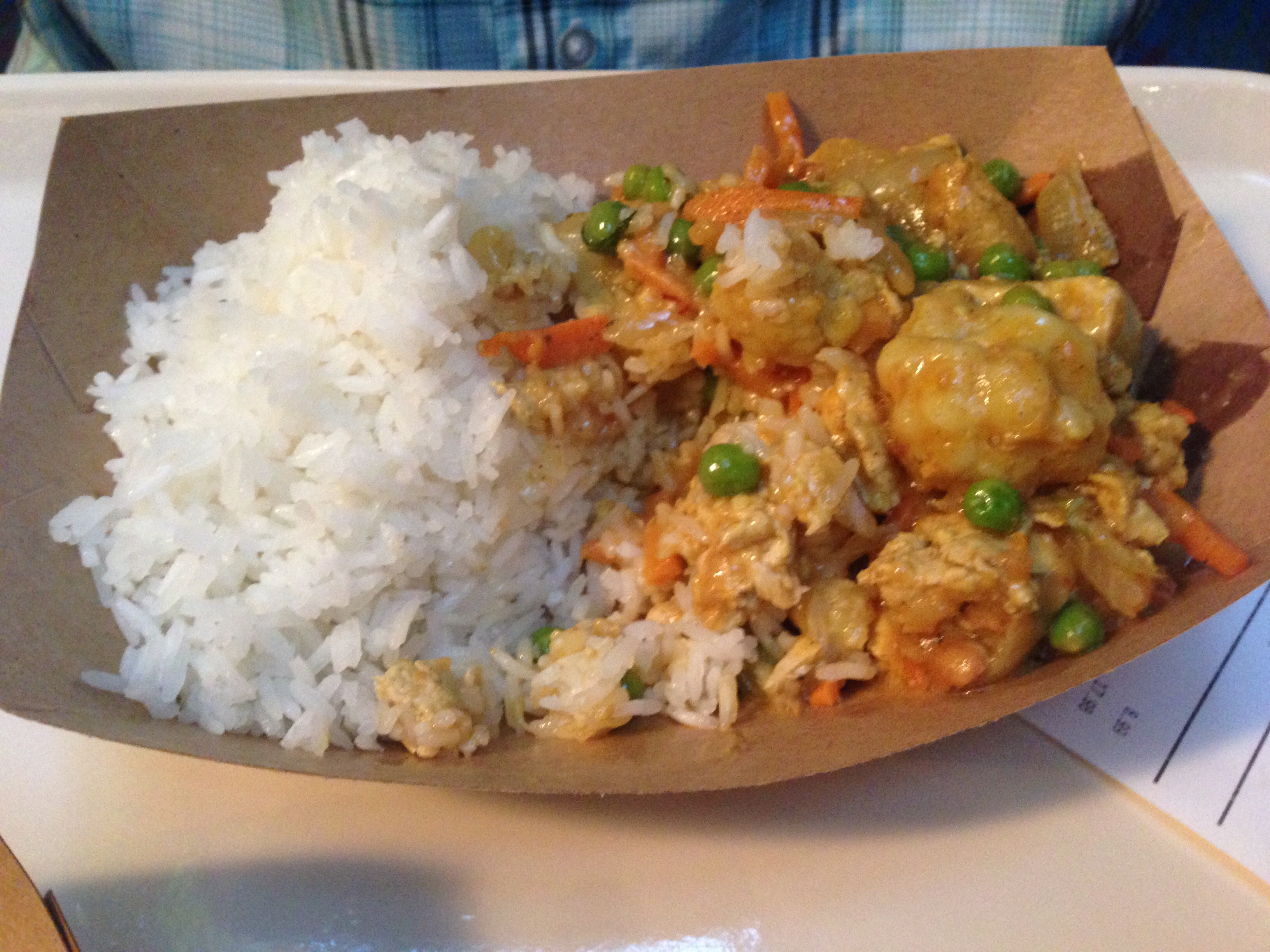 Nathan order the vegan korma (which is not gluten free) and a modified vegetable lo mein without fish sauce. He enjoyed the korma and thought the one dish would have been enough to eat.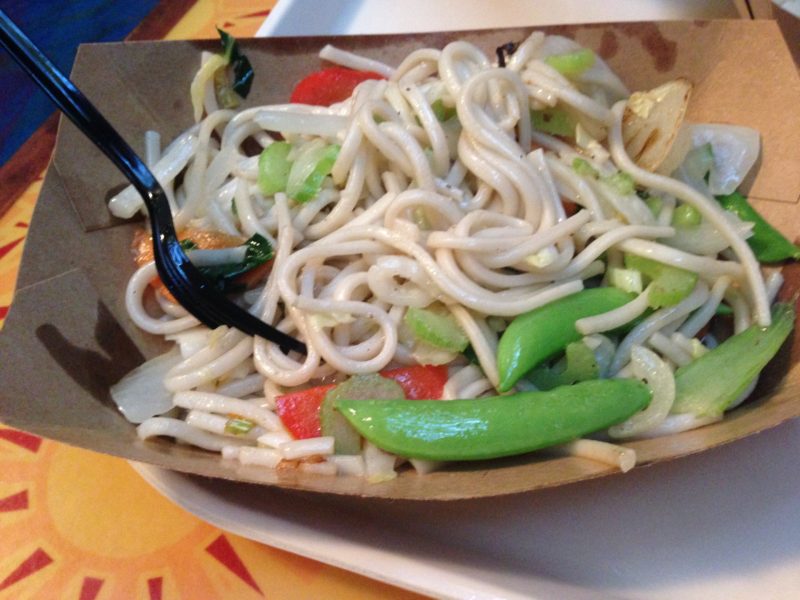 The lo mein was pretty much pure oil. He drained the oil out and it was still covered. Not good. It also didn't really have any sauce on it, so he had to use the soy sauce packets.
Sunshine Seasons offers a lot of fresh food and is a good quick service option in Epcot that is not the normal burgers and fries.