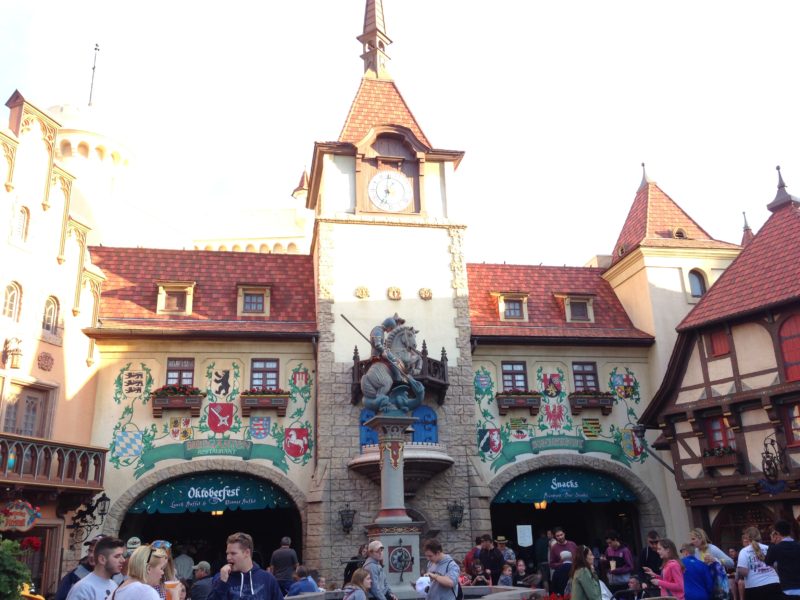 Biergarten is the German buffet and show located at Epcot. I had eaten here back in 2008 when I was a meat eater, but haven't since becoming gluten-free and vegan. At Epcot I prefer to eat in Italy at Tutto Italia, but some friends were visiting and they wanted to eat at Biergarten. We scored a same-day reservation for dinner and met up. We had a little wait so we checked out all of the shops and hung out with the ducks in the fountain.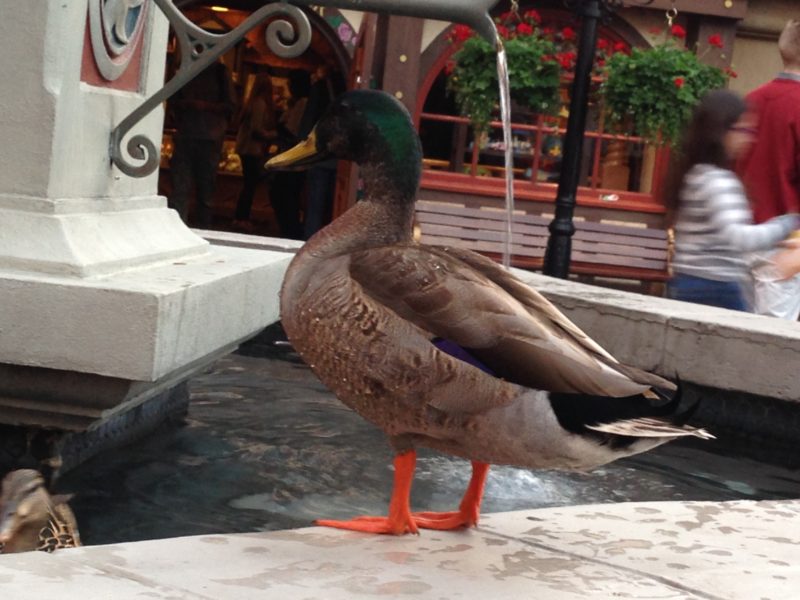 After what seemed like forever, we were called and brought to our table. You are seated family-style with another party at your table. There was a family of four that we were paired up with and they were fun to talk to as this was their first visit.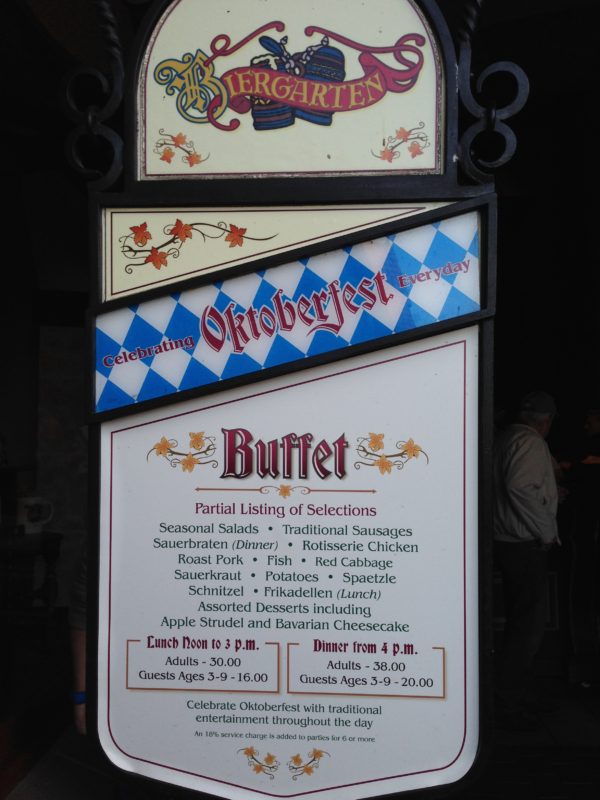 After we were seated and everyone ordered their drinks, everyone went to the buffet while I waited for the chef to come out to show me what was okay for me to eat. He took me around to look at what was available. Things I could eat were:
Cucumber Salad (I don't like cucumbers)
Cabbage Salad
Bean Salad
House-made Pickles
Mixed Greens
Roasted Potatoes
Red Cabbage
Since I've had tremendous luck at other Disney buffets, I asked the chef if there was anything else he could make me with more substance than just salad…(tofu or something), but he said there was nothing he could make that wasn't already out.
So, I loaded up my plate and chowed down.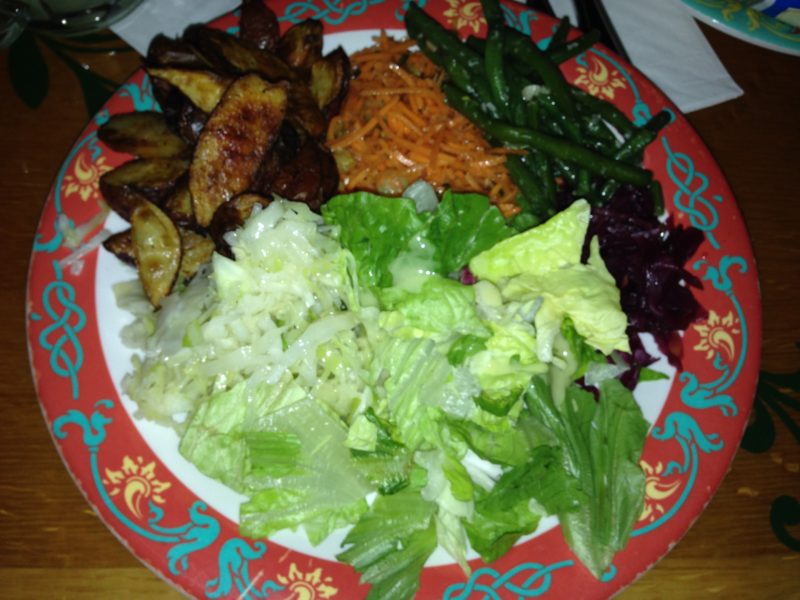 Most of the food was good, but it was nothing that I REALLY loved. There was also not a lot of substance. I can only eat so many roasted potatoes and cabbage. Towards the end, the chef also brought me out a plate of dessert.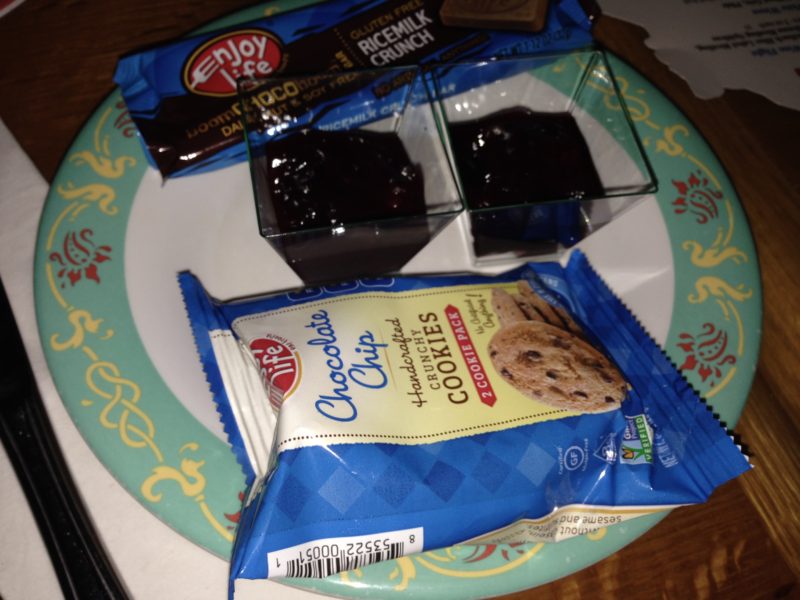 Biergarten was not my first choice place to eat, and I certainly did not think it was worth the $38 each for myself and my husband to eat dinner. Even with the lunch price, I don't think I would come back to Biergarten as a gluten-free vegan. There is just not enough options or substance to make it worth it the price.
The show, however, was fun and enjoyable. Lots of people got up and started dancing along with the music.
Have you eaten at Biergarten? What did you think?