Follow Your Heart at Disney on Ice
I had the opportunity to go to the opening night of Disney on Ice Follow Your Heart at the EagleBank Arena in Fairfax, Va. This new show will be showing at select cities throughout April 2017!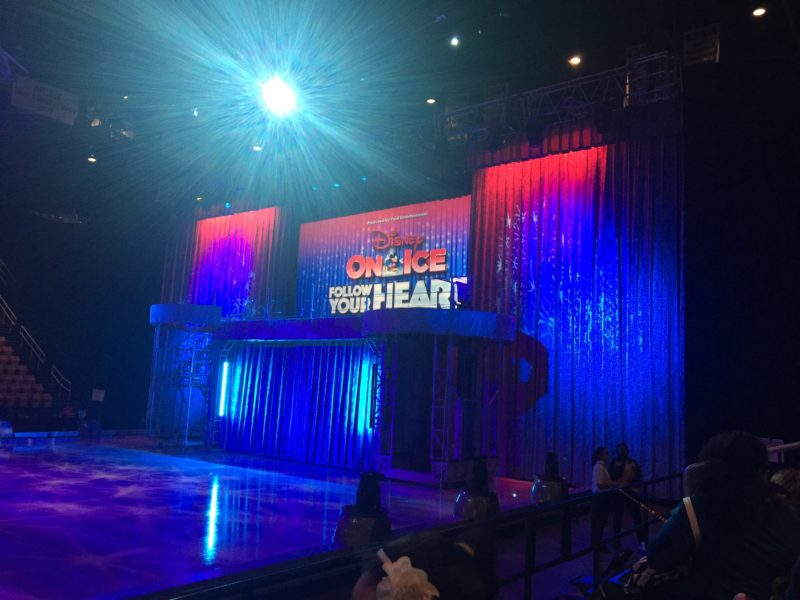 I am on a Disney World withdrawal since I had to cancel my Thanksgiving trip and won't be able to make it back until next May. So, I was excited to see some of my favorite characters while being immersed in their stories.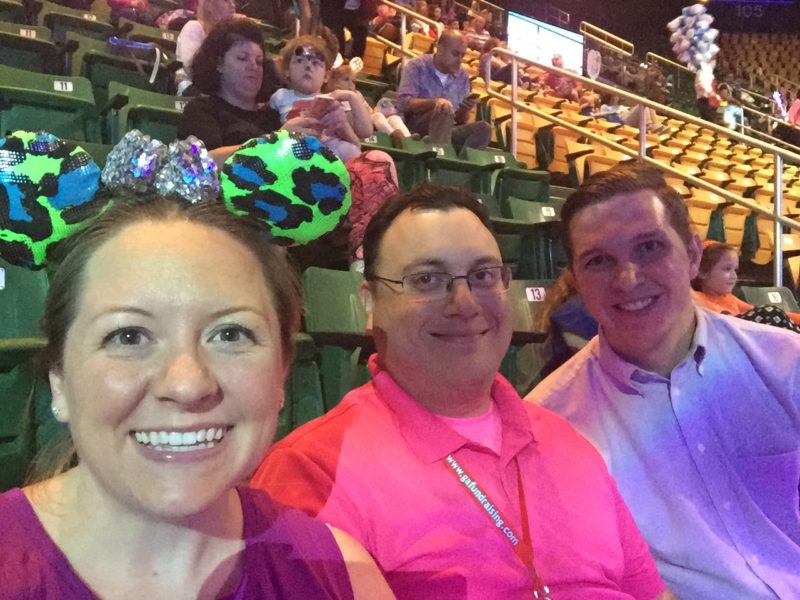 One of the best things about Disney on Ice is that there is such a large array of characters in the show.   The whole family will have the chance to see their favorite character come to life in a performance like no other. The skating is so skilled and smooth that is seems as if the performers are floating across the ice. I don't know how Mickey, Minnie, and all the other characters are so graceful on the ice!
The costumes and outfits are just as amazing as the live shows at the Disney Parks or Disney on Broadway. Belle's dress was so detailed and perfectly portrayed her character, all while being accessible for the twirls, spins, and tricks that she performed. There were even a few of the non-characters outfits that I wanted for running outfits!
In one scene with Sorcerer Mickey and his magic brooms,  you could hardly tell that the brooms were actually people! Their outfits and their movements were carefully crafted to make you really believe in dancing brooms!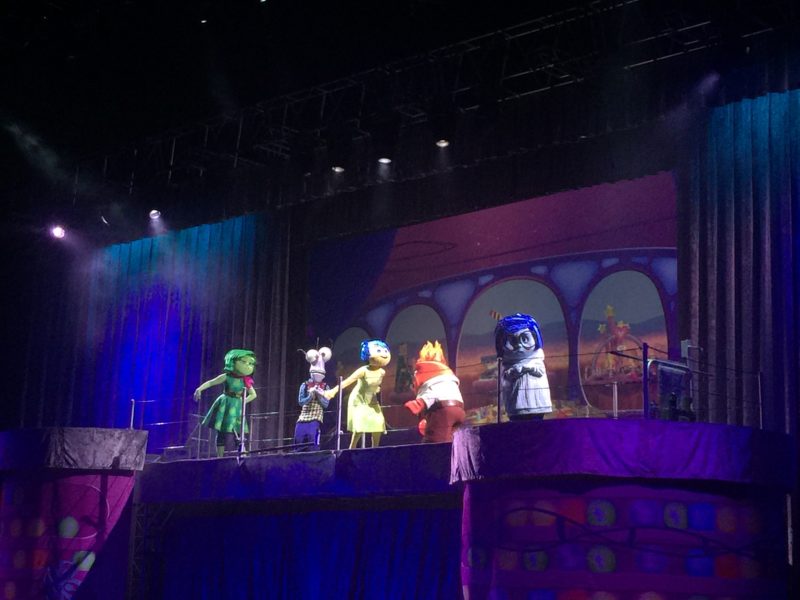 The Show
The first half of the show was based off of Riley (from Inside Out) and her feelings as she was getting ready for a championship ice hockey game. All of Riley's feelings of Joy, Anger, Disgust, Fear, and Sadness were there to help her through this experience. While I wasn't necessarily a fan of Riley's story line, it did perfectly segue in and out to other Disney worlds.
My absolute favorite part of the show was when Rapunzel skated and danced with aerial silks. She was NOT restrained and twirled quite fast in the air, using only her upper body strength. Ariel also had some time in the air, unrestrained. I cannot believe how graceful they were while they were performing. It hardly looked like any work to them.
After a short intermission to visit the restroom and grab a snack, the second half of the show began. During this part of the evening, we were whisked away to the land of Arandelle. We got to hear all of our favorite songs, and it even snowed!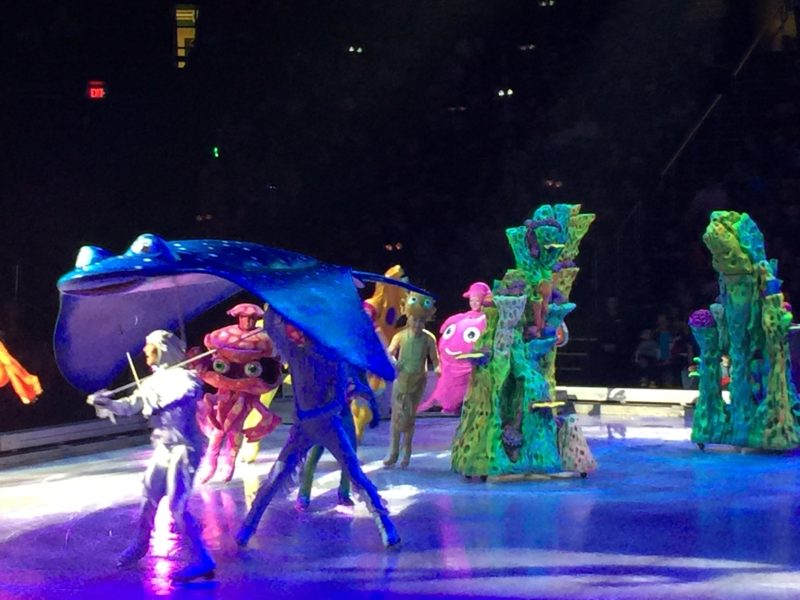 The rest of the show included Nemo, Marlin, Dory, and all of their friends – including a larger than life Hank – as the story of Dory finding her parents was told. We also received a visit from Buzz, Woody, and the rest of the toys!
Watch snippets of the show here:

All-in-all, Disney on Ice is a fantastic performance, fun for the entire family, and a truly magical evening. Check out their website and see if they are coming to a city near you!
Disclaimer: I received free tickets to review this show as a guest of GoKidTrips. No compensation was received, and all thoughts are my own.