Vegan & Gluten-free in New Hampshire – b.good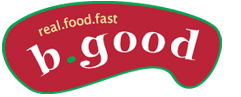 Nathan and I were in Nashua, NH doing some last minute Christmas shopping before going to hang out with some friends. We were looking for something healthier to eat, and I came across the restaurant b.good. It was located in a very crowded shopping center that was hard to get to, but it turned out to be worth the struggle.
b.good was started  around a simple idea – make fast-food "real" by making it the way it should be… by people not factories. Right when you walk into the restaurant, you see their produce stand up front. I love being able to see all the fresh ingredients! There were a lot of vegan options, and most of the items on the menu are gluten-free, save for some bread products (though they do have Udi/Rudi bread, if desired).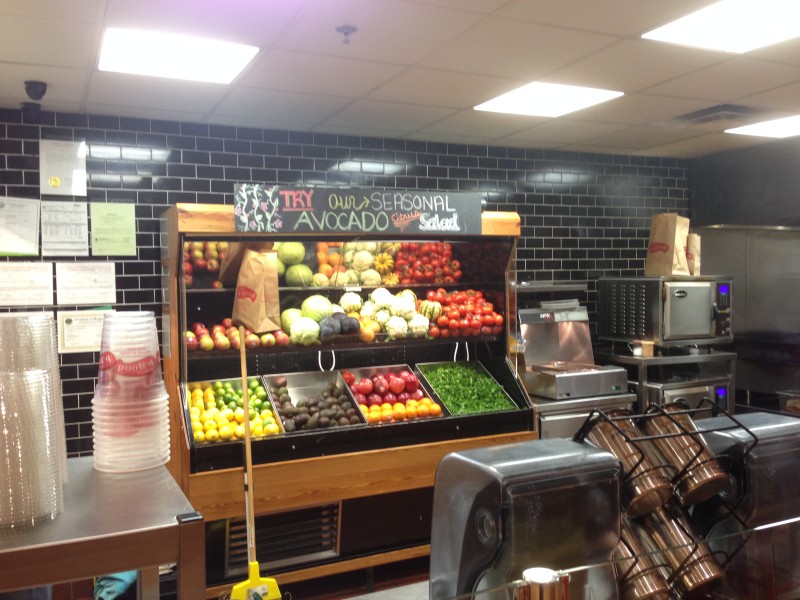 I ordered the SPICY AVOCADO & LIME kale bowl, which included kale, sautéed veggies, avocado, black beans, corn, grape tomato, queso fresco (which I didn't get), lime, cilantro, chipotle puree, red pepper vinaigrette. It had a bit of a kick to it, and I definitely enjoyed the freshness of the dish. I like the option of a kale bowl, instead of something heavy and greasy!
Nathan ordered the vegan (not-gluten free) veggie burger with a side of fries, but he wouldn't let me take a picture of it. He said it was ok, but the burger fell apart.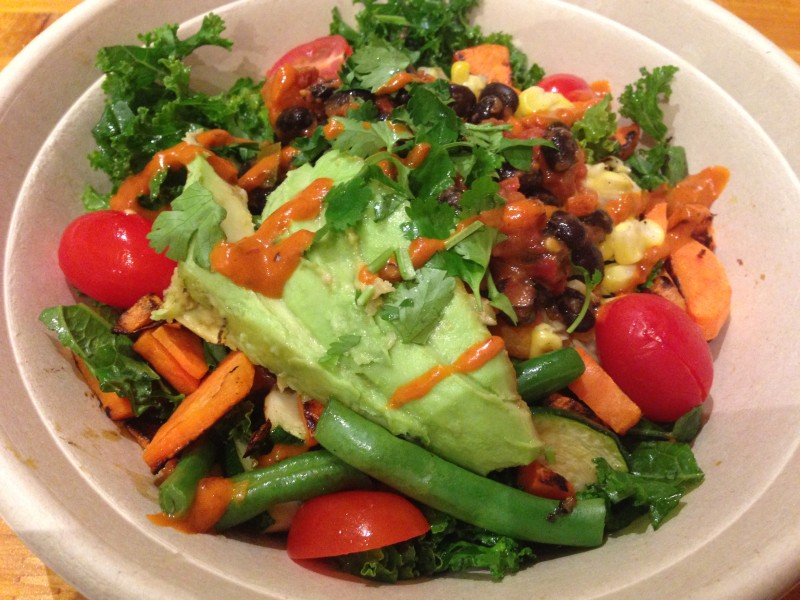 Another thing that I thought was neat was the cool drinks! Instead of Pepsi or Coke, you could get Maine Root beverages. I am not a big soda drinker, but I did think that this was a great option!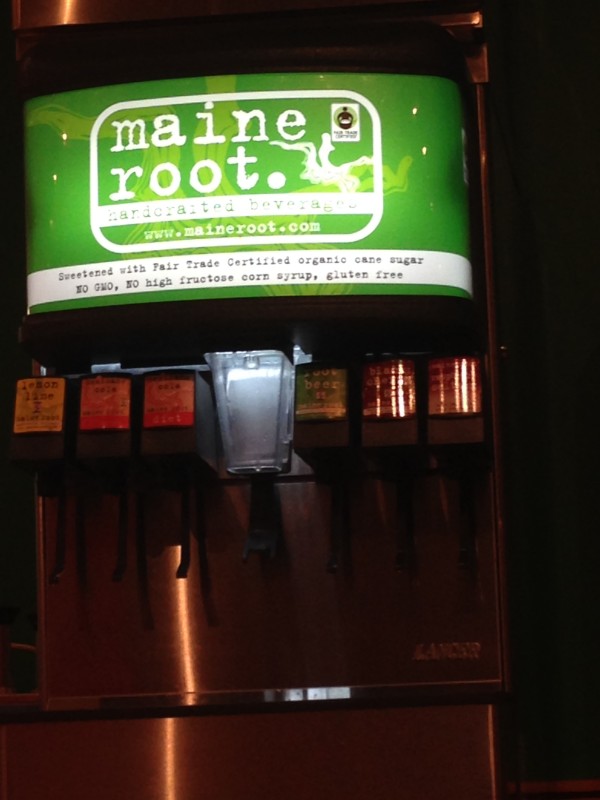 There are locations of b.good in a few different states: a lot in Massachusetts, a few in Connecticut (good to know!), Maine,  New Jersey, Rhode Island, and North Carolina. It is a place worth checking out for a healthy alternative to fast food!