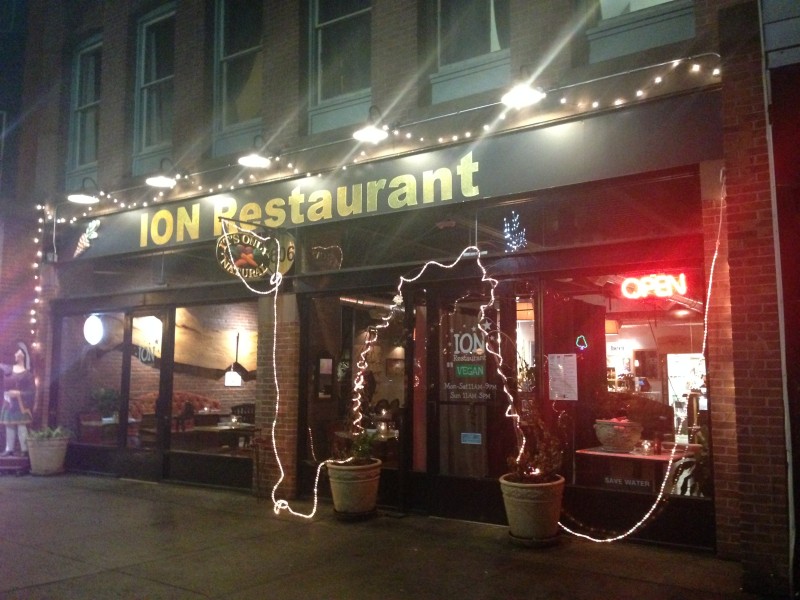 For Christmas, Nathan and I traveled up north to New Hampshire. On our way there, we were driving through Connecticut and were getting hungry for dinner. I checked out my HappyCow app and discovered that we were not too far away from the ION Restaurant in Cromwell, CT.
ION is a vegan restaurant located right off the highway. There was plenty of street metered parking, but it was free after 6pm. I didn't feel like it was the safest area to be in at night, so it was good that we got a spot right in front of the restaurant.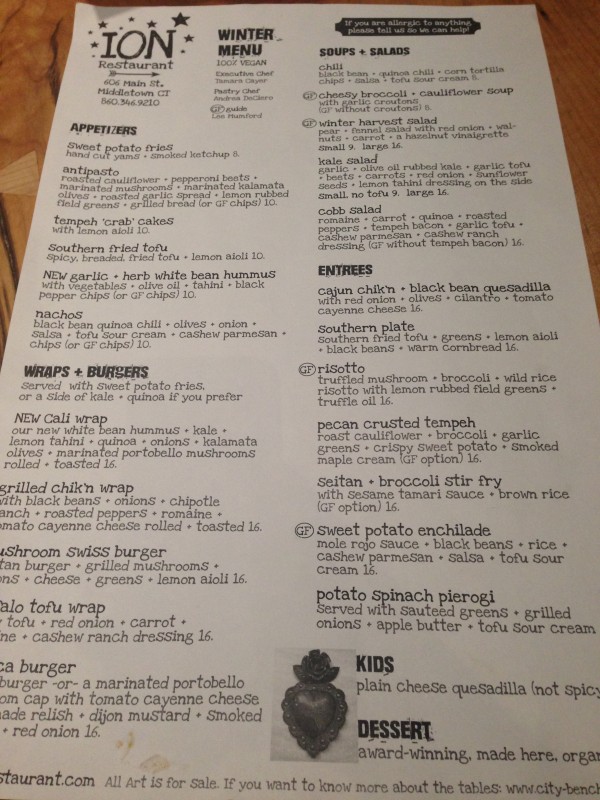 The menu changes seasonally, and the gluten-free items were clearly marked.  I ended up ordering the Sweet Potato Enchilada. It came with black beans and rice, and tasted very good. The presentation and the flavors worked very well with this dish, and I promptly cleaned my plate (though I did want some more!)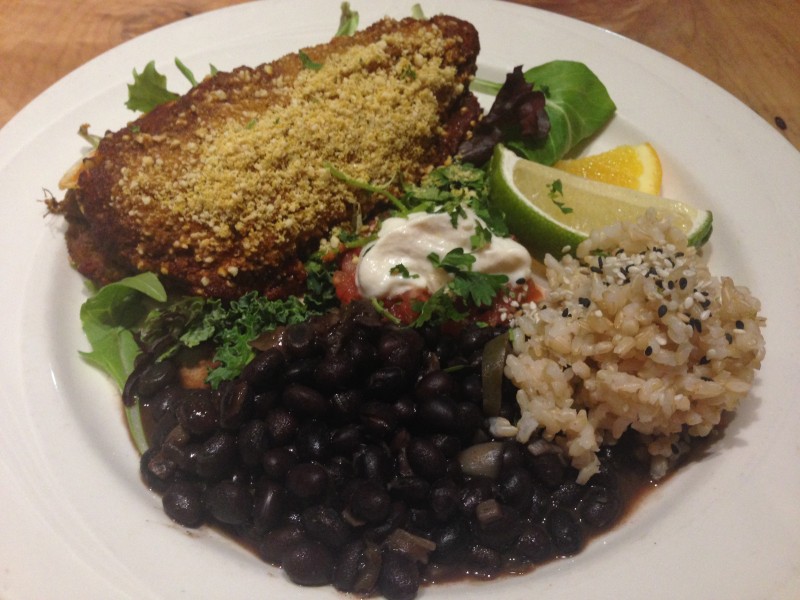 Nathan ordered the Mushroom Swiss Burger with the side of kale and quinoa. He also very much enjoyed his meal and even commented that he was glad to get the kale instead of fries.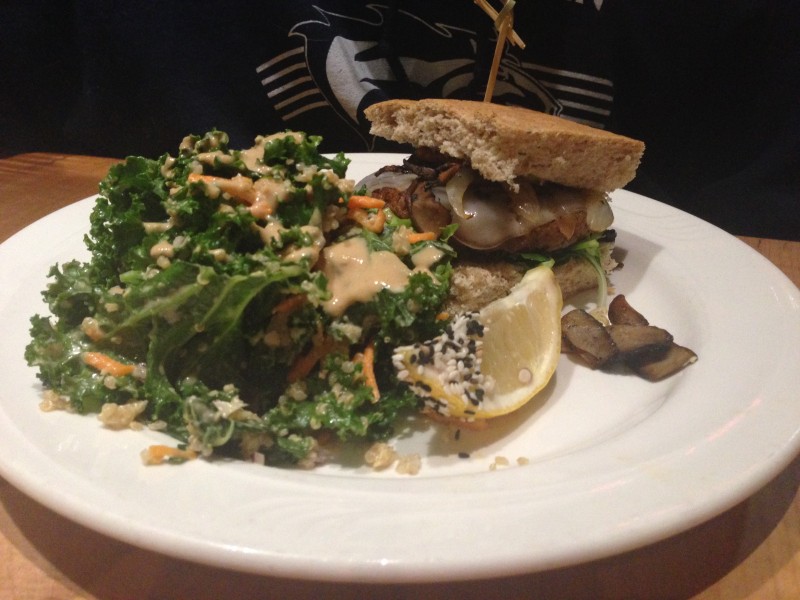 We ordered a gluten-free gingerbread cheesecake slice to go, which I ate later in the car (it was too dark to get a picture). The ginger flavor was a little too strong for me, but it was still very good.
I always enjoy finding new places to eat while traveling. I will definitely come back to ION anytime I am able!
Want to learn about more vegan and gluten-free options in Connecticut??? Click here for some more of my reviews!