Vegan & Gluten-free Chocolate Chip Quinoa Cookies
It's holiday time! And who doesn't love cookies and sweets at the holidays? Unfortunately, many of us shouldn't be eating all the sweets we want this holiday season (or at least me!) My normal go-to cookie recipe is very simple (using Betty Crocker Gluten Free Chocolate Chip Cookie Mix
), but not at all healthy! I was looking for a way to have a different "style" of cookie that wasn't too sweet and that was at least a little bit healthy. Enter these Chocolate Quinoa Cookies! They are gluten-free, vegan, and use no processed sugar.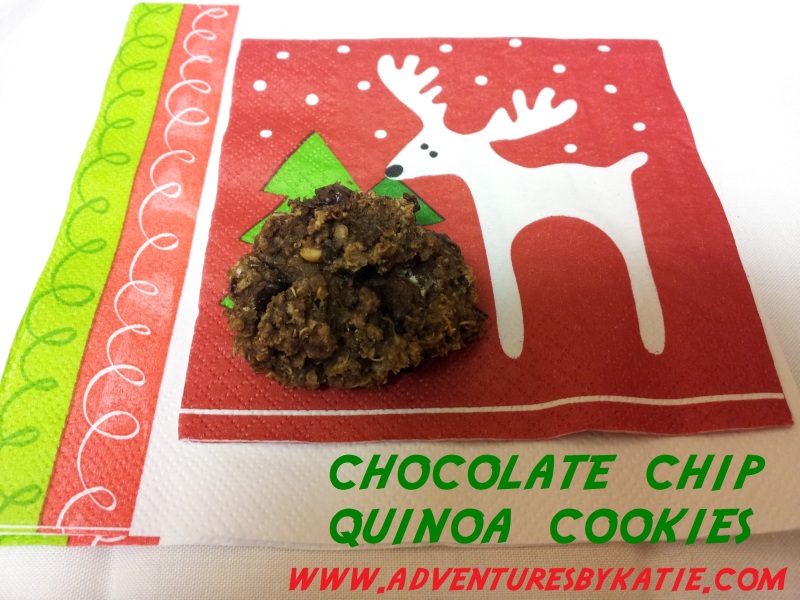 Vegan & Gluten-free Chocolate Chip Quinoa Cookies

1 -1/2 cups cooked quinoa, cooled
1 cup oat flour (I made my own by griding dried oats in my blender)
1/4 cup peanut butter
1 large banana, mashed
2 Tablespoons ground flax seeds
2 Tablespoons honey/agave/maple syrup
1 teaspoon vanilla extract
1 teaspoon baking powder
1/2 teaspoon baking soda
1 Tablespoon cinnamon
1/2 teaspoon ground ginger
1/4 teaspoon nutmeg
1/2 cup chocolate chips (I used Enjoy Life Mega Chunks)
Directions
After rinsing the quinoa, add 1/2 cup dry quinoa to a pot and cover with 1 cup water. Bring to a boil and then simmer covered for about 25 minutes. Fluff with a fork and allow the quinoa to cool.
Preheat the oven to 350 degrees F.
Mash the banana, and mix in all the ingredients except the chocolate chips
Fold in the chocolate chips and spoon the mixture onto a baking sheet lined with parchment or a silicone sheet, and put in the oven for about 18 minutes or until firmed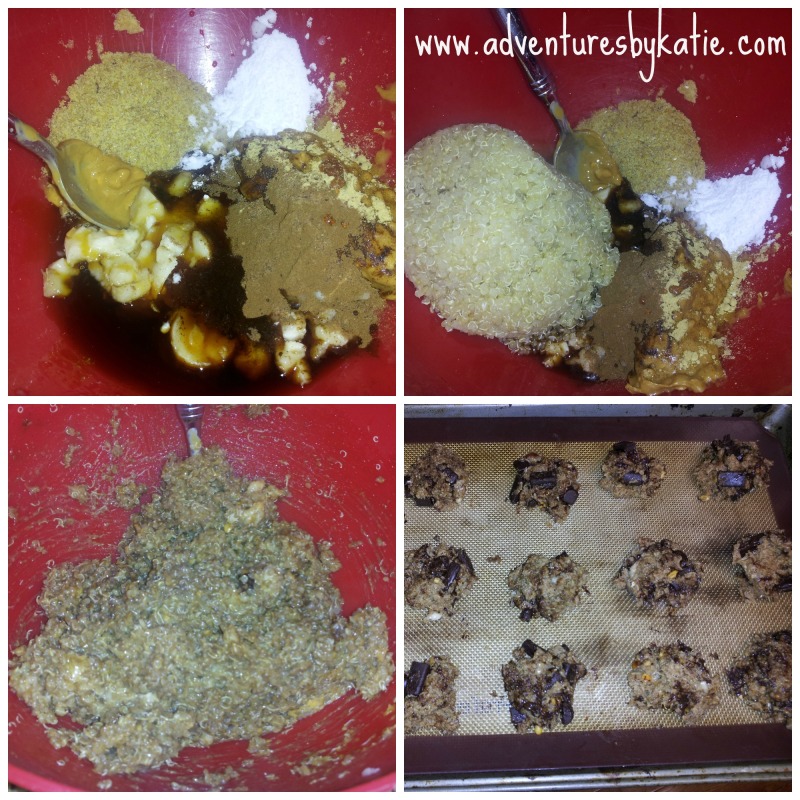 They may not look like much, but they are very good. I took a bunch to work and had some of my co-workers try them out. They said they were tasty and that they weren't too sweet, so they would be good for breakfast, too! If you do want something a little sweater, feel free to add some more sugar, but I liked them how they were! These would also be good with some dried cranberries or raisins.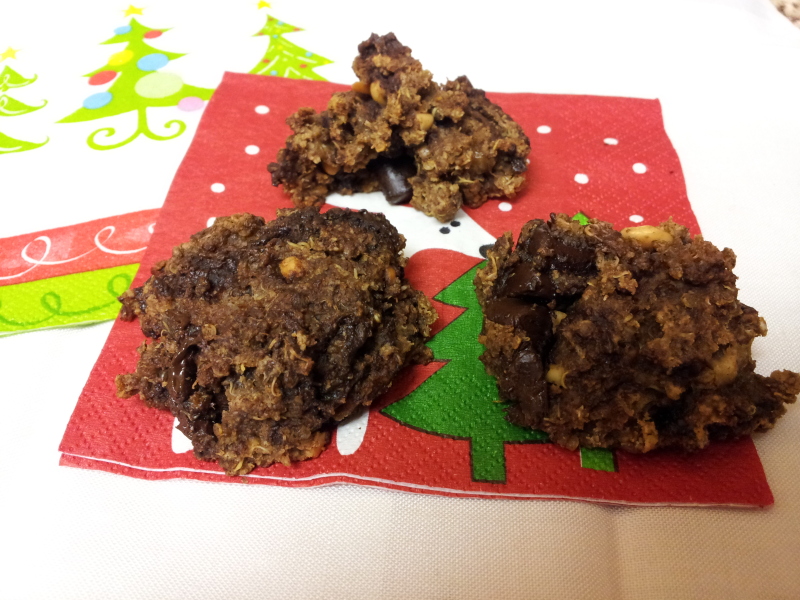 I am participating in a cookie swap party with 15 bloggers! Please check out all of these delicious choices for holiday cookies!