*Disclaimer: This is a sponsored post. However, all thoughts and ideas are my own.*
There are a lot of houses for sale in my neighborhood. We are looking to sell in the next year too, but first, we need to make some home improvements to get ready. As you can imagine, this can entail a lot of hard work, which can also be expensive. And truthfully, we don't have the necessary funds to be able to make all the improvements we want to make. It wasn't until our friend told us about the home improvement loans, that you can take out with somewhere like SoFi (https://www.sofi.com/personal-loans/home-improvement-loans/) that we thought that, actually, all our improvements can be made. When it comes to something as big as home improvement, you want to be able to do what you want to do, and this loan enables us to do this.
I know it may seem impossible at times, but actually it's not. Here are a few tips and tricks to get your home ready to attract not only buyers but the right buyers! Attracting these particular families is key to get the chance of a great sale, so if you follow a few of these easy home improvements, I'm sure they will help you (and me!) out.
Easy Home Improvements to Attract the Right Buyers
Warm Home

– I'm not talking about a warm fuzzy feeling when you enter your home (although that can be a huge help ), but also making your home warm as in the temperature of your home. Nobody likes to be cold looking at homes so turn the temperature up a few degrees while you have a showing going on. Just a precaution, turn our home to its ideal temperature of about a half hour or hour before your showing begins.

Make easy replacements for better look – If you have a smaller home or apartment, putting a mirror in a narrow area can make it look a lot larger than you think. The reflection of the light can add more brightness to an over-space as well. Think of adding these down long halls to help give it a more open feel to your buyers. Another thing you can do is replacing your front door. Since it is the first thing a potential buyer would see, it is better to get in touch with a service that does door replacement in Denver (or where you live).
Market Before Spring

– Many people think that if they put their home up before Spring, nothing would happen. In fact, it's just the opposite! You actually should start marketing your house before the Spring so when Spring does come, it will sell quickly. Many real estate portals get millions of visits during the Spring, and it's estimated that e-mails and phone calls are also high during the warmer months. Don't wait to list but do it before so that you are ready to go when the weather begins to turn nice again!

Image: Premier Surfaces

Update Kitchen Countertops

– You've heard the phrase "the kitchen is the heart of the home" which could not be more true. One of the big attractions to many home buyers are the countertops which many envision where they will host their football parties, gatherings over the holidays with family or where their children will sit and do their homework. You want a quality countertop that will open the room, be a 'wow factor' and a place you love to enjoy year after year. I

f you don't have any idea where to start and what the best deal, you'll need to check out

Premier Surfaces.

With various showrooms across the United States, you'll be sure to get your questions and concerns answers as well as learn all about the various countertop choices to make. One of my favorites is the

Cambria countertop choices

. Many people love the design of the 145 different designs across nine collections that this has. They are offered in a high gloss finish or matte and unlike other quartz products you may find this is nonporous, stain resistant and scratch resistant! Of course, there are several options as well to choose from so make sure you write everything down and share your vision with the friendly staff.

Bake Cookies – One reason many homeowners may be enjoying coming to view your home may not just be the look of the home but the way they feel using their emotional senses. Baking a few batches of chocolate chip cookies before not only gives the buyers a sense of comfort and welcome but also makes them see themselves baking here for neighbors or school parties. Offering your guests warm chocolate chip cookies and small bottles of water as they tour your home also gives them a sweet treat to enjoy while they think of putting an offer in.

Check Plumbing – Now you may be wondering why you would need to check your plumbing when you are showing people around, but many of you will be surprised to learn that many people could be put off the idea of buying your home if you are experiencing plumbing issues. All you need to do is simply make sure that everything is working as it should be. For example, if you have a water heater, be sure to contact the relevant professionals, like Summers Plumbing Heating & Cooling (https://summersphc.com/franklin/services/plumbing/water-heater-repair/) to repair any issues that you haven't got around to doing yet, as well as checking for any leaks that are obvious. By making sure your plumbing is functioning as it should can help to put yourself in a good position when people come to view it.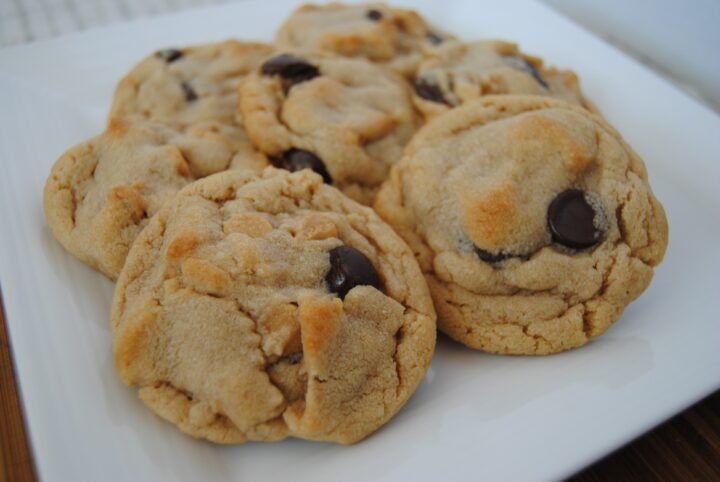 There are several other ways to attract the right buyer to your home that are not mentioned in these tips and tricks. Talk to friends and neighbors, hire a great real estate agent and do the best you can when it comes to attracting others to see your home. Another tip would be get the word out using popular social media websites such as Twitter, Instagram, Facebook and Pinterest! Also putting an ad in the newspaper can also be a great idea as well. Make sure your home is ready for every open house and showing by incorporating these five ideas in your home. You'll be able to find the right family or person that will appreciate your home as much as you did.