Vegan & GF in NYC – Two Tablespoons
While in New York City for the Blogger Bash and Blogher Conferences, I knew that I had to check out some of the local vegan and gluten-free selections that the city offers. I stumbled on this food stall/cafe while walking from an event back to my hotel. Located in Greeley Square is a huge food stall offering (which I believe is over for the summer – bummer). I was really hungry and was looking at all the stalls hoping I would find even the littlest thing I could eat. Near the end of the area was a booth called:
Two Tablespoons
Right away I was super excited because they had a sign that said "Vegetarian Organic Gluten-free". Which meant that it was perfect for me!
The offerings at Two Tablespoons included Summer Rolls and Noodle Salads. Since I was hungry, and everything looked delicious, I decided to get a combo of two rolls and a small noodle salad.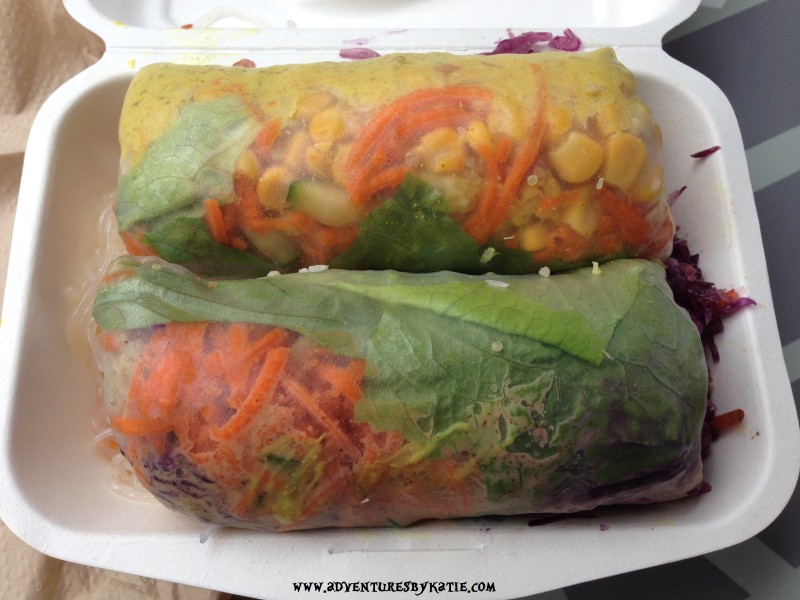 Everything came out neatly packaged in an easy to-go container, but I found a table and got to it!
My first roll was the Corn, Coconut, and Curry Sauce Summer Roll. It had a really nice curry flavor and the roll held up really well!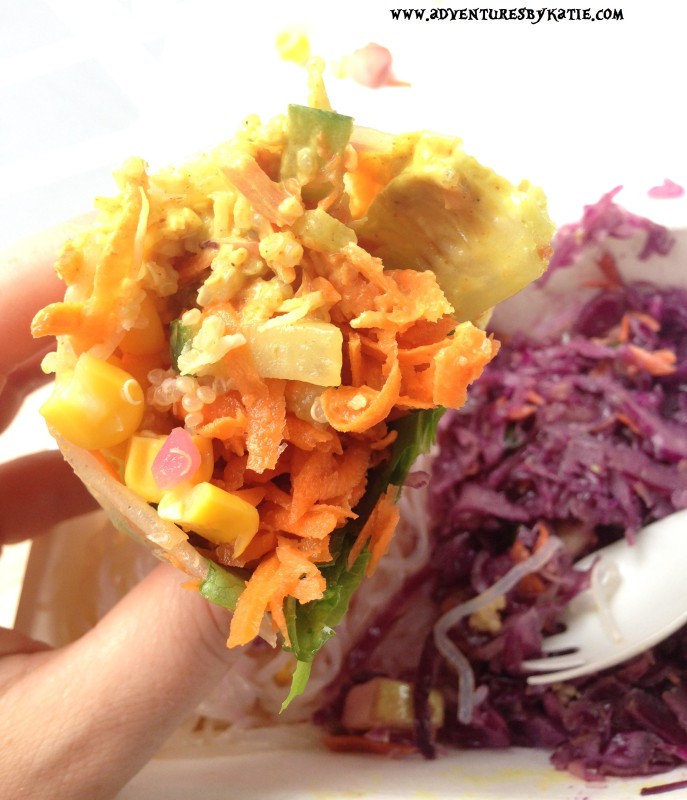 My other roll was the Tofu, Quinoa, & Almond Sauce Summer Roll. This was also REALLY good and very filling.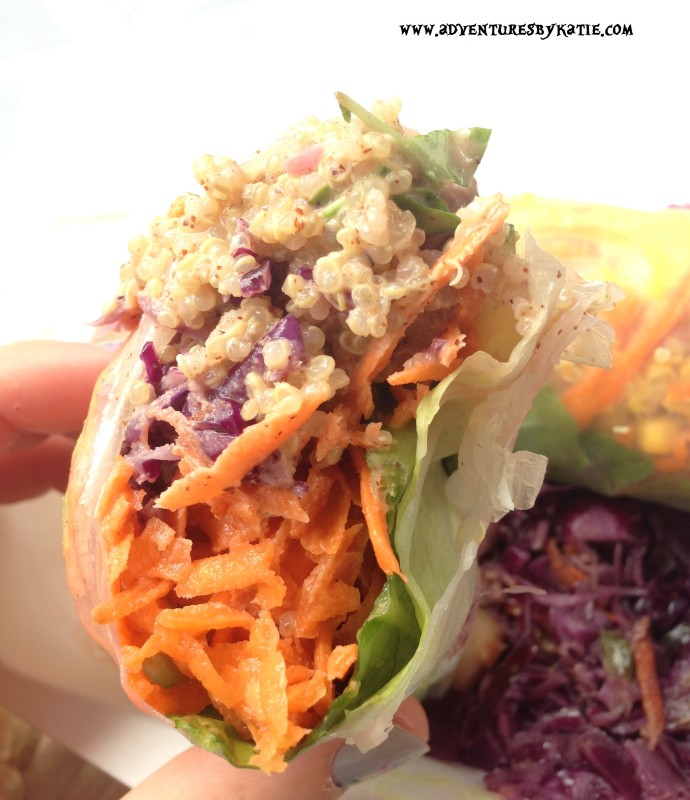 But of course, I still had my salad. I chose the Cabbage, Apple & Ginger Miso Salad which was light and refreshing!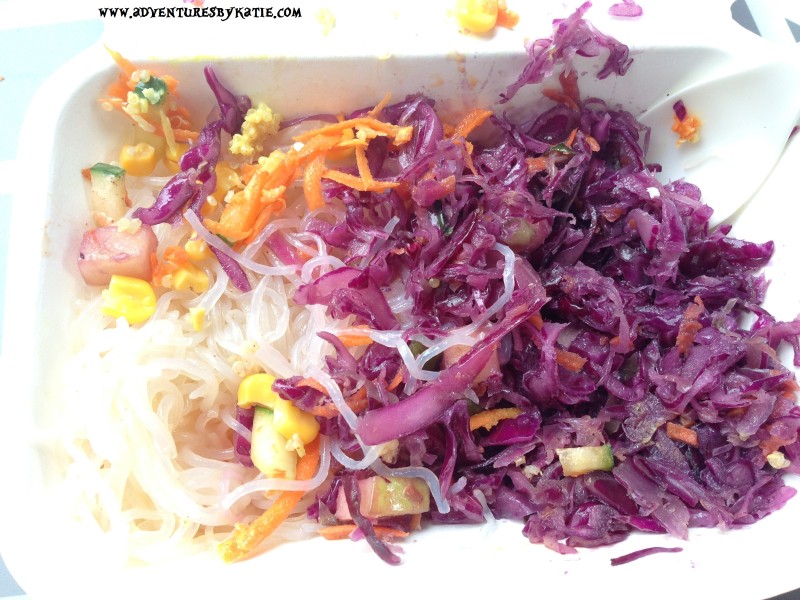 As you can see, I ate every last bit of my meal!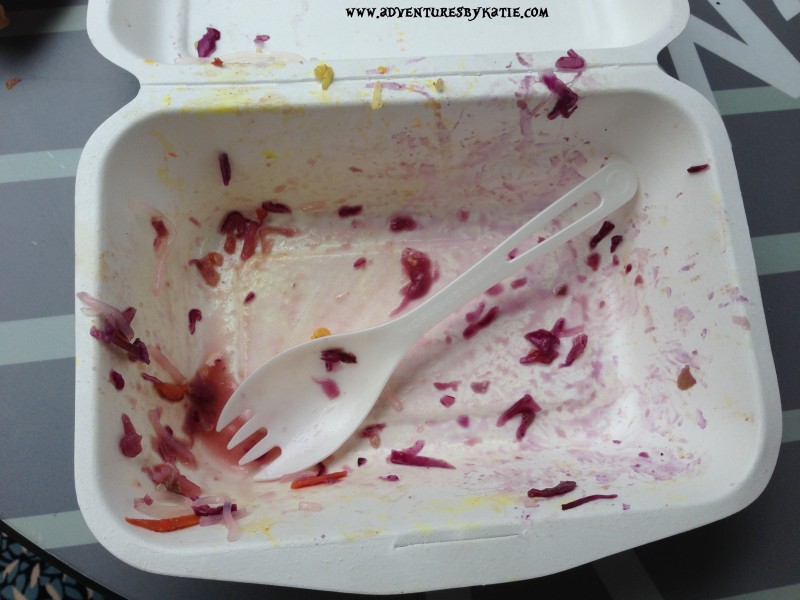 In addition to being at Greeley Square and Madison Square Eats for part of the summer, Two Tablespoons just opened up a permanent  location at Urban Space Vanderbilt, a new permanent food hall on the corner of Vanderbilt Ave and 45th Street, right by the Grand Central Station.
I will definitely be back to try out some of the other delicious dishes that they have next time I am in NYC!!!
Looking for more vegan & gluten-free offerings in the cit? Check out Angelica Kitchen, The Little Beet, and Organic Avenue!