Vegan & GF in NYC – Organic Avenue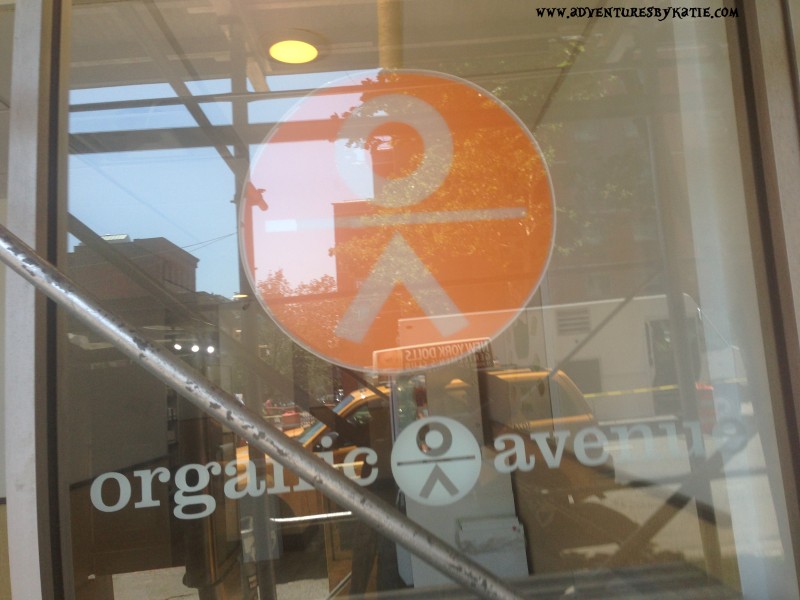 It was fun finding new places to eat while I was in New York City! While waiting to go see the Blue Man Show, I checked out my Happy Cow app and saw that there was a place I could grab some vegan and gluten-free food really quick before the show. I walked two blocks away and found Organic Avenue, a plant-based grab & go retailer providing fresh breakfast, lunch and light dinner entrees and cold-pressed juices that make healthy eating accessible and delicious.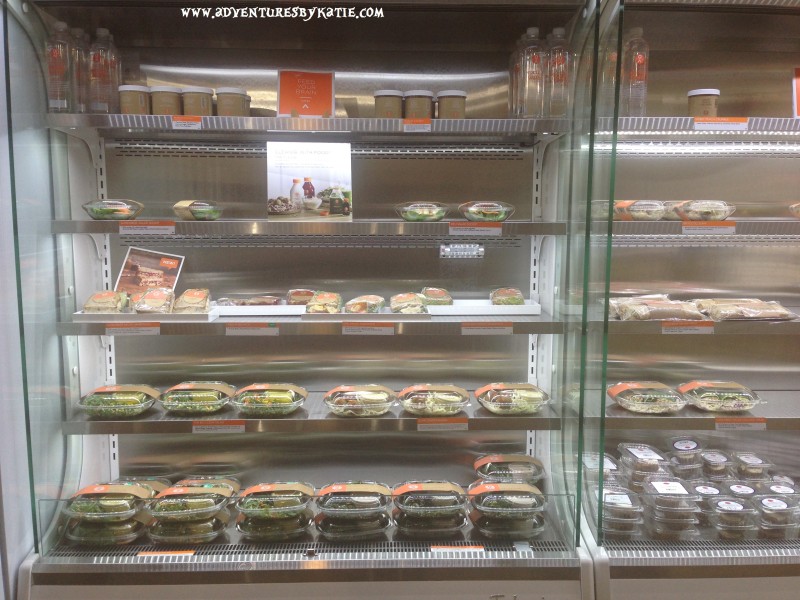 There wasn't much to the shop, except some refrigerated cases with the food and juice in them. Being new to Organic Avenue, it took a bit to go through and decide what I wanted! There was a lot to choose from.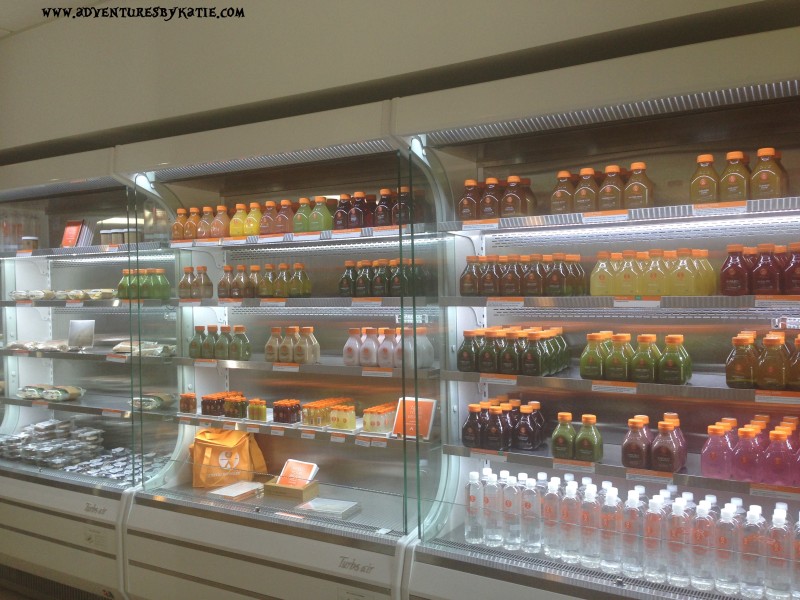 With a recommendation from the staff, I decided on the Thai Collard Wraps, described as:
Our crunchy and mildly sweet gluten-free wrap is exotic and spicy, with mangoes, veggies, and almond butter for long- burning energy. The collard wrap is a fresh, green envelope for veggie goodness, and the plum sauce finishes this dish with a boost of flavor. Includes veggies, mangoes, almond butter, thai plum sauce, collard greens wrap

It sounded good enough and I was excited to try it. First impression: it was really messy to eat. Second impression: I don't really like collards – the flavor is too intense. Third impression: I liked the inside of the wrap and think it would have made a good salad.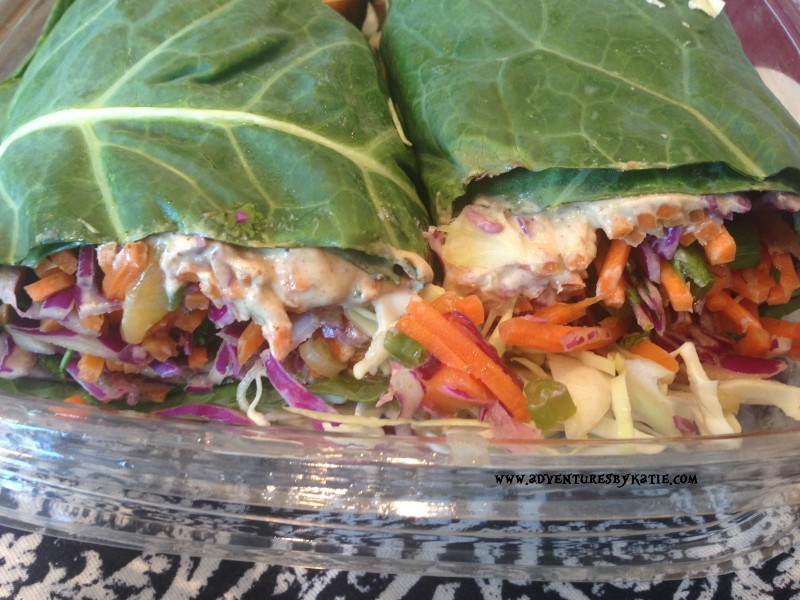 For dessert I had picked up some Cinnabuns from Rockin' Raw (which is located in Greenwich Village and I NEED to check out next time in NYC). These raw cinnamon rolls were A.MAZ.ING.! They definitely had the flavor of "normal" cinnamon rolls and a pleasant consistency. I would definitely get these again!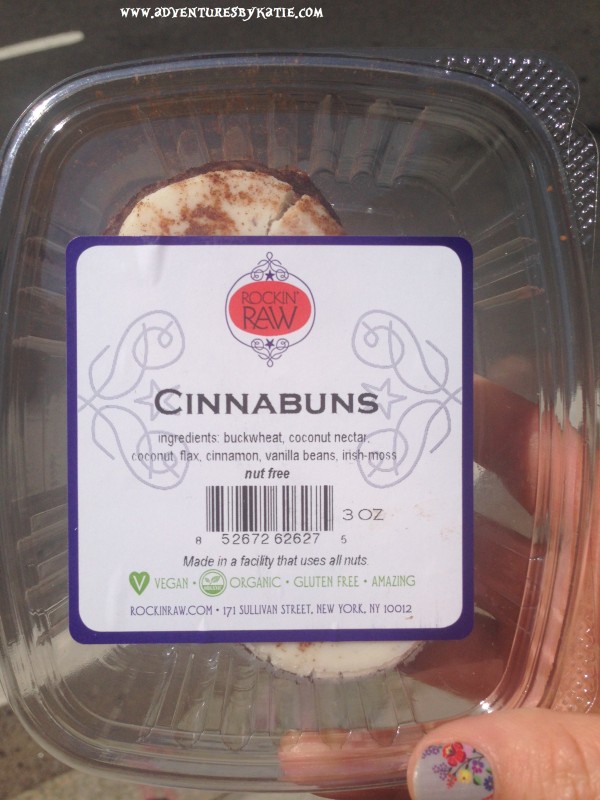 Organic Avenue has shops  all over the city, so they are a convenient place to grab a quick bite to eat!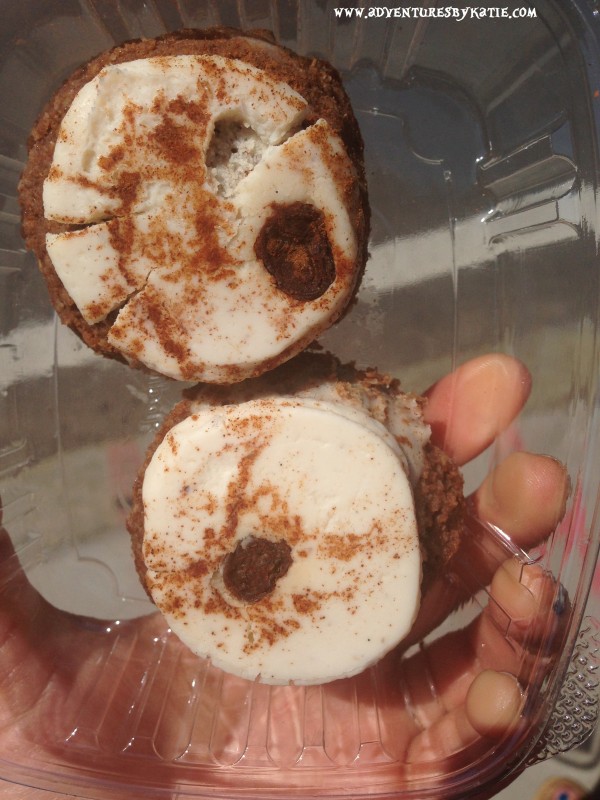 Want another vegan & gluten-free place to eat in NYC? Check out Two Tablespoons, The Little Beet, and Angelica Kitchen!