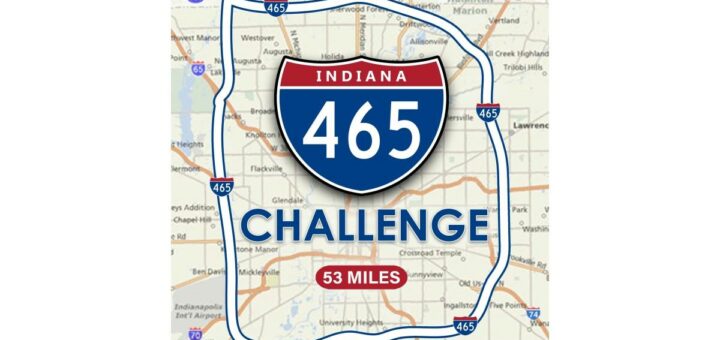 It's time to challenge yourself! Let get started with those New Year's Resolutions, extend them, and keep fit this winter. I know I can use all of the motivation I can get as I start my training this year – including a return to the Freedom's Run Marathon in October!
The 465 Challenge is open between January 1-February 29. Participants are challenged to complete 53 miles of exercise, the distance of the loop I-465 forms around Indianapolis!
Feel like running? How about walking? Hiking, biking, crawling – everything counts. Just get MOVING!