*Disclaimer: I received an entry into the 465 Challenge as part of being a BibRave Pro. Learn more about becoming a BibRave Pro (ambassador), and check out BibRave.com to review, find, and write race reviews!*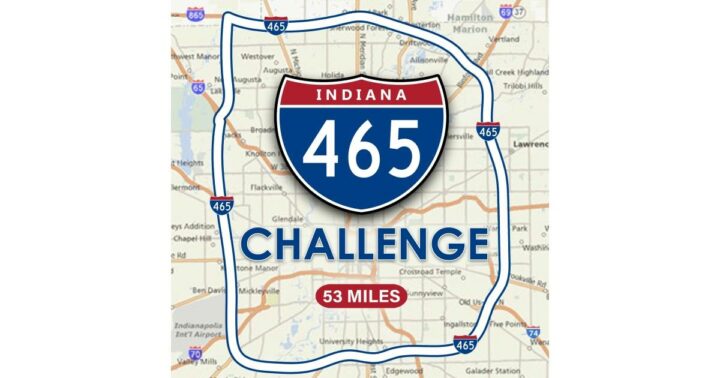 465 Challenge – A Virtual Race Experience!
It's time to challenge yourself! Let get started with those New Year's Resolutions, extend them, and keep fit this winter. I know I can use all of the motivation I can get as I start my training this year – including a return to the Freedom's Run Marathon in October!
The 465 Challenge is open between January 1-February 29. Participants are challenged to complete 53 miles of exercise, the distance of the loop I-465 forms around Indianapolis!
Feel like running? How about walking? Hiking, biking, crawling – everything counts. Just get MOVING!
Registration Options
There are two registration options: Premium and Basic.
Premium registration costs $39.99 and includes:
• T-shirt
• Medal
• Bumper Sticker
• Race Bib
• Certificate of Completion
Premium registration costs $24.99 and includes:
• Bumper Sticker
• Race Bib
• Certificate of Completion
Use code: BIBRAVE to SAVE 10% OFF either option. 
​Learn more and register at 465challenge.com.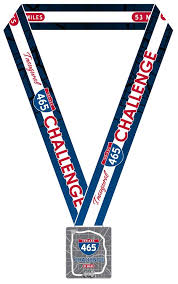 A Virtual Race
This is a VIRTUAL RACE, so complete it on your favorite road, trail, treadmill, or favorite location. You will receive frequent emails including encouragement, updates on how many miles participants should have completed and a suggested training program!
Be social and share your experience and progress on social media. Tag @465Challenge and use the hashtag #465Challenge on all your posts.
Registration Ends on February 29, 2020
You have until February 29 to register. But it'll be much better if you get motivate right now! Let's go!