Staying Warm with the 2XU Hyoptik Tights
Disclaimer: I received 2XU Hyoptik Tights to review as part of being a BibRave Pro. Learn more about becoming a BibRave Pro (ambassador), and check out BibRave.com to review find and write race reviews!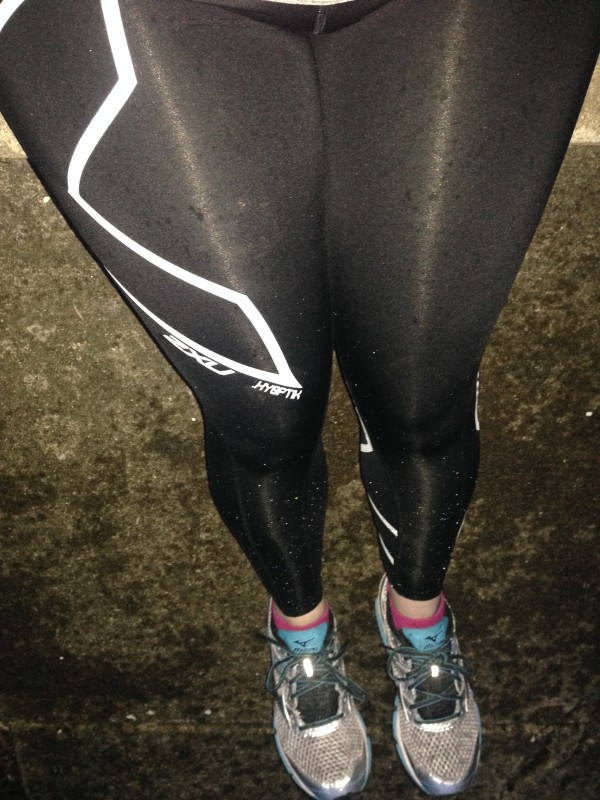 It was a pretty mild start to winter here in Northern Virginia. I was wearing t-shirts in December and barely ever took out my coat. Now it is January, and Jack Frost has finally brought us some cold weather. It was perfect timing because I was sent a pair of 2XU Hypotik Tights to test out!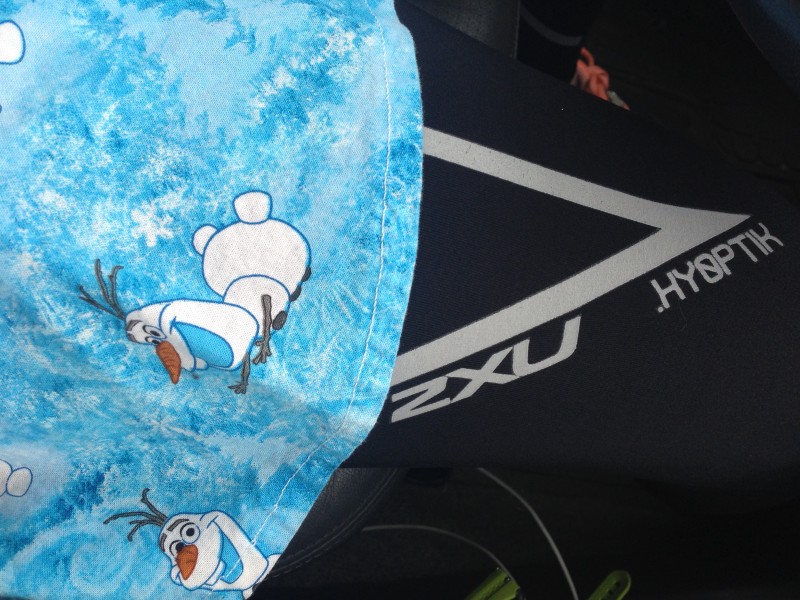 These tights have definitely received a lot of use in the past few weeks. I have worn them on my training runs, during races, and to shovel snow. The tights have definitely kept me warm in the 15-30 degree weather,  and they will continue to get a lot of use for the rest of the winter season!
GARMENT FEATURES
HYOPTIK reflective logos for visibility
Compression support for greater protection to abductor, glute, quad, hamstring and calf muscles
Graduated compression for improved blood circulation
Comfort power wide waistband with powermesh for smooth streamlined fit
Flatlock seams to reduce chafe
High filament yarns for dryness – moisture wicking
Antibacterial and UPF50+ sun protection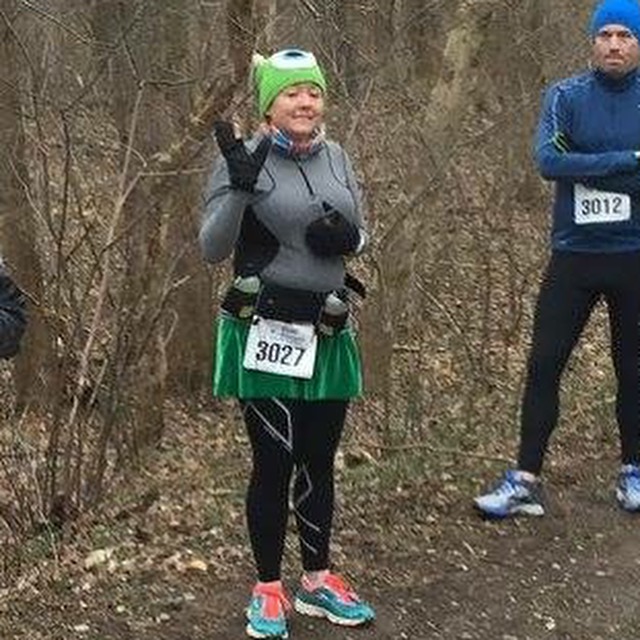 My thoughts:
I used the size chart to pick my size. The tights fit me once on, but because they are compression, it is a workout in itself to put on, especially pulling them over my hips. I'm not sure the larger size would be better because then I would lose all the compression qualities.
I like that these tights have reflection qualities since I do a lot of my running at night, and I want to be safe.
I've worn these up to 12.5 miles.  I like that they are a higher rise because they cover my "rolls" and don't slide down too much.
I like that these tights are NOT see-through!!!!!
These tights keep me warm once I start moving. You can feel that it is cold out, but I never really GOT cold while wearing these. I wore them when the wind chill made it in the single digits and I was fine.
These tights are comfortable to wear. I am hanging out in them right now as I sit on the couch and write this post 🙂
I wish that these tights came in different colors and patterns. Just sayin'…..