Staying Safe With Sabre Self-Defense Products
Disclaimer: I received Sabre Self-Defense Products as part of being a BibRave Pro. Learn more about becoming a BibRave Pro (ambassador), and check out BibRave.com to review, find, and write race reviews!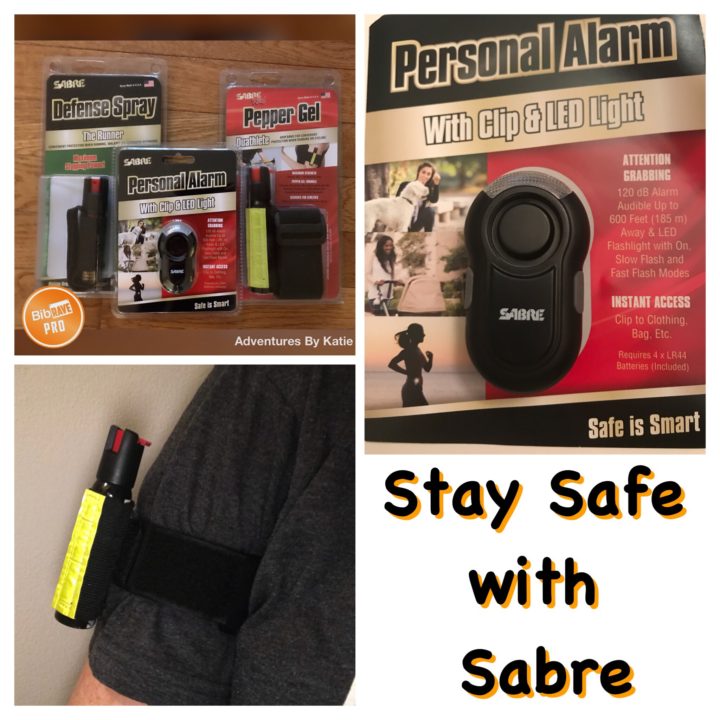 Stay Safe with Sabre
Personal safety while running, hiking, biking, or just being out and about is of utmost safety. There have been too many things happening, to people and you can never be to careful. In fact, it won't hurt to be too overly careful in situations that could potentially put you in danger. The truth is that you never think it will happen to you, but as soon as you let your guard down, you could be subject to abuse, and ensuring that you are loaded with all the self-defense techniques you could need has never been more important.
If you're anything like my friend, you may feel safer if you have a handgun on your person. But before you are able to carry one though, you must make sure that you have the relevant permits, training, and information needed to carry a gun responsibly. You can check out some more information here – https://gunlawsuits.org/gun-laws/south-carolina/concealed-carry/. If you're like others though, you may prefer putting the moves you learned in martial arts to the test and subject your attacker to body shots. Whatever you decide to do though, you need to make sure that you are prepared when you go running, hiking, or biking, as well as at any other time of the day.
All of this is why I'm also so glad to "test out" Sabre's personal safety products: Defense Spray, Pepper Gel and Personal Alarm. Of course, I hope I never actually have to USE these devices, but I did become familiar with how to use them!
Personal Alarm
Word of note: the Personal Alarm is LOUD!! Test with ear plugs, outside, away from everyone. And people will STILL hear you. Don't hurt your ears! This alarm easily clips to your purse or clothes and has a light that you can turn on if desired.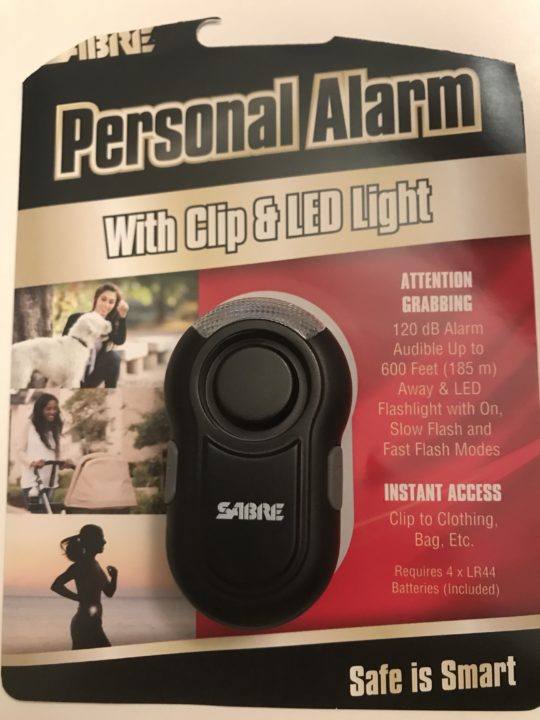 Pepper Gel
The Pepper Gel is perfect for athletes! You can get it with an arm band for convenient protection or a hand strap for super easy access. The arm band is attached with strong Velcro and stays in place through all your movement while still being easy enough to grab and use when you need it. Having pepper spray visible also adds another layer of protection because maybe you won't even be bothered if they see you have something to defend yourself. I like how the band has a reflective strip, so it and you are visible in the dark. The spray is comfortable to wear and while running, cycling, or even while walking the dog at night.
The Gel Spray practically eliminates splash back, allowing only the attacker to be protected. If I'm trying to run away from someone, I certainly don't want to have to worry about getting pepper spray in my eyes!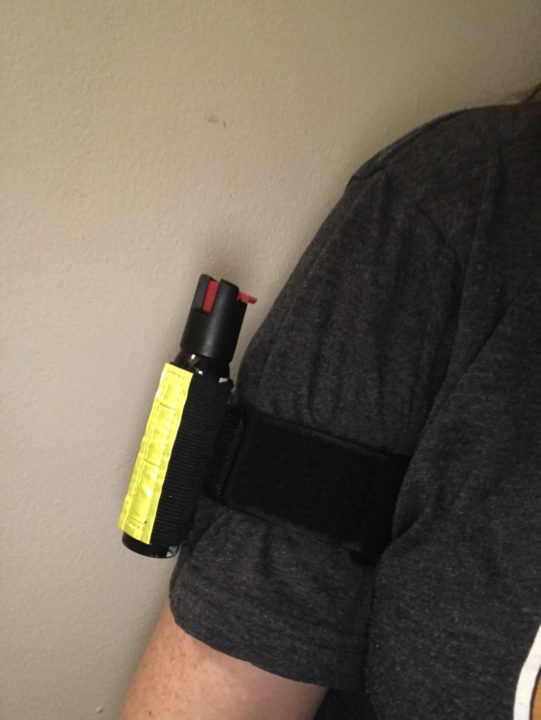 It's time to stay safe and protect yourself! Santa should take note and add protection to everyone's stocking this year!