Running Gear Must-haves
Whoever said that running was an inexpensive sport wasn't a runner. There are something things that you need -erm- want! Here are some of my running gear must-haves!
Nuun
First and foremost, you need to stay hydrated! That is where Nuun Electrolyte Enhanced Drink Tablets
come in to play! I use these things everyday, whether I am running or not. They make different varieties: Nuun Active, Nuun All-day, and Nuun Energy. They come in great flavors and are easy to carry around!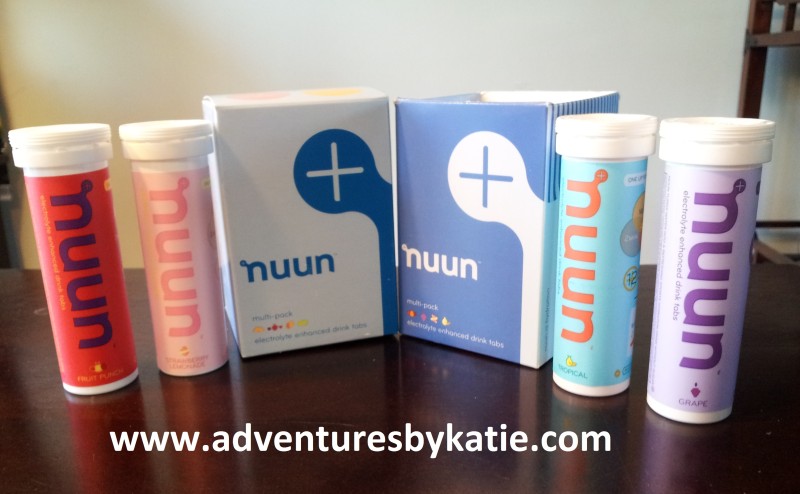 Running Belt
When you are out running and don't have any pockets, it is imperative to have some place to put your phone, keys, and whatever items you need to carry around. Lately I've been diggin' the Finish It! Gear-3 Pocket Running Belt
because it has plenty of room in the pocket! This belt has enough room for my huge android phone, my keys, and snacks. There are even loops for some gels if needed on my long runs. I added some water bottle attachments to this belt and used it during a half marathon. It rained the entire time and my phone stayed dry! Great protective pocket! Nike produces a lot of athletic clothing along with accessories like these so, if you like the brand, their products are definitely worth checking out. If you're looking to find yourself a bargain, head to this link to see if you can find a discount on Nike products from Raise. Can you think of a better feeling than getting great products at great prices? I can't!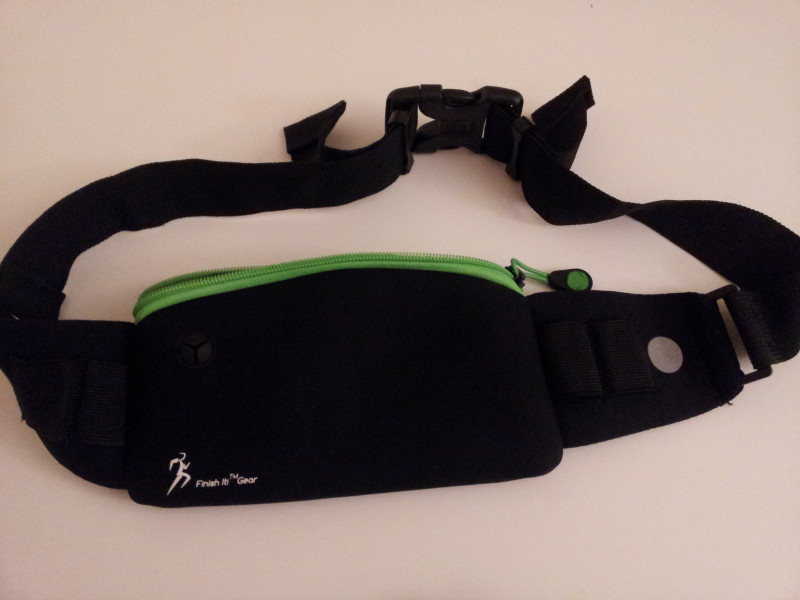 Cold Weather Gear
When it is freezing cold, snowy, and icy here in Northern Virginia I don't get out to run as much as I like, but I am super glad to have some good cold weather gear, such as the Goddess Rash Guard
. Not only does this long sleeve shirt give warmth from the frigid temperatures, it provides protection from the sun. It is naturally tight to give compression and is also good for sun-protection while swimming.
Reflection Gear
It's important to stay visible when you are running! I have a few different reflective items in my repertoire, including the Flex Active Sports Reflective Visibility Safety Vest
. This vest is easy to put on, and very easy to adjust, both around the waist and over the shoulders. It will fit every size and is very comfortable to wear while running. I barely could feel that I was wearing it! I felt safer while running in the dark because I knew that cars would be able to see light reflecting off of me.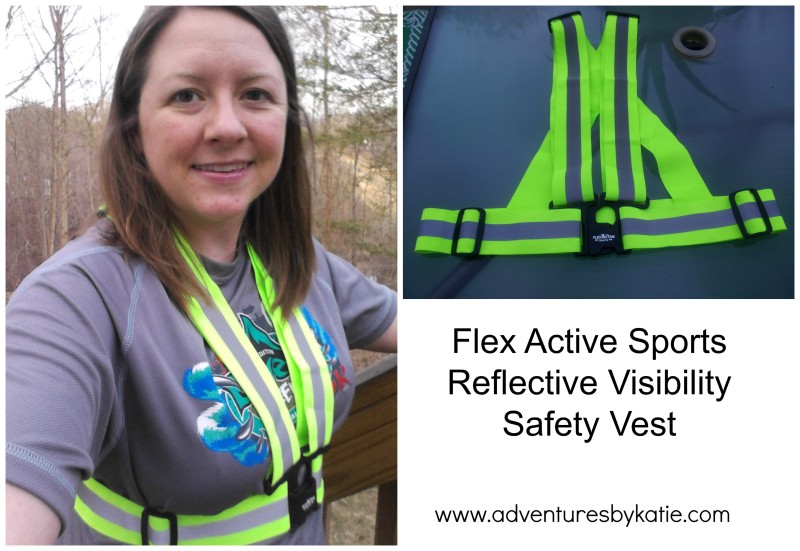 Another brand that I have is the Stark Safe Reflective Vest
. This vest is very similar to the Flex Active Sports one, but is a dollar cheaper. It also is very comfortable to wear and easy to re-size. It comes in two sizes S/M/L and L/XL, so everyone can get the perfect fit. Both brands of reflective vests are of high quality and I would recommend either!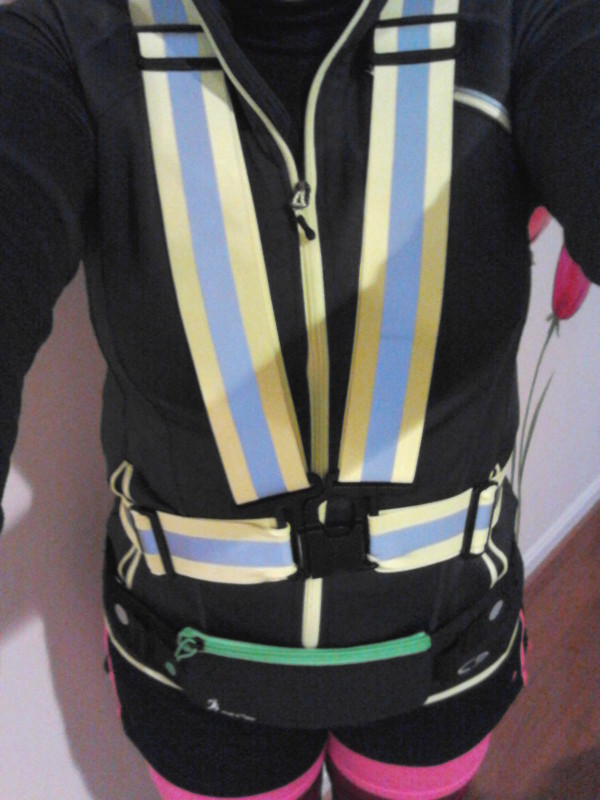 A headlamp for night running
Just as important as being seen at night, is being able to see! You don't want to accidentally step off a curb or trip over a broken branch. I use the PathBrite! LED Headlamp
because it is super bright and has different modes. The bright white light in three different strengths, plus a blink. It allowed me to be able to see reflections from cars and signs up to .2 miles away! There is also a red light that will stay solid or blink. The lamp is pretty comfortable to wear and is adjustable to fit your head and to change the level of where it shines. The lamp comes with three batteries, so it is ready to use as soon as you get it. It is also waterproof, so you don't have to worry about it getting wet from sweat or rain.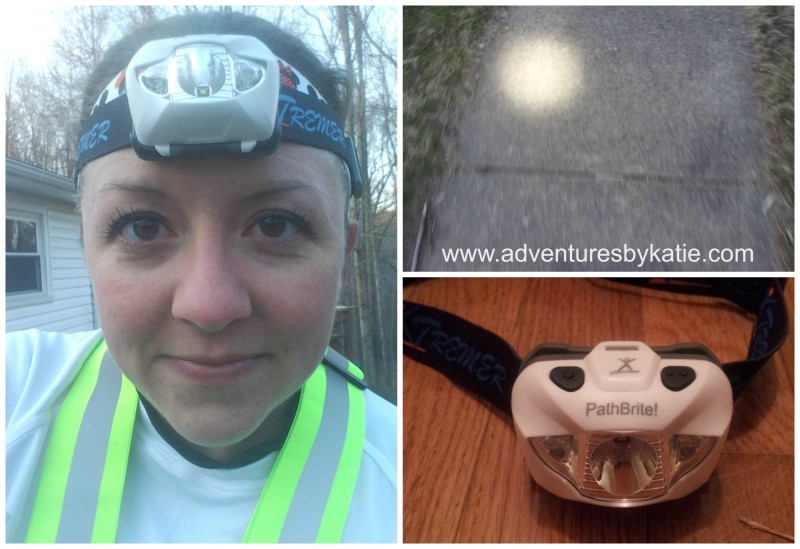 Compression Sleeves
I enjoy wearing compression sleeves when I run, especially long distances. I like them nice and tight, and the Tekma Compression Sleeves
do just the trick. Compression sleeves used to help boost circulation in your lower legs so that you can warm-up faster before and cool-down faster after a long run or strenuous workout. When I use these, my legs don't feel as tired and don't cramp up as much as they do when I don't wear them. I will sometimes wear them after a long run to help my calves recover! They also help to keep my legs warm when it is cold out!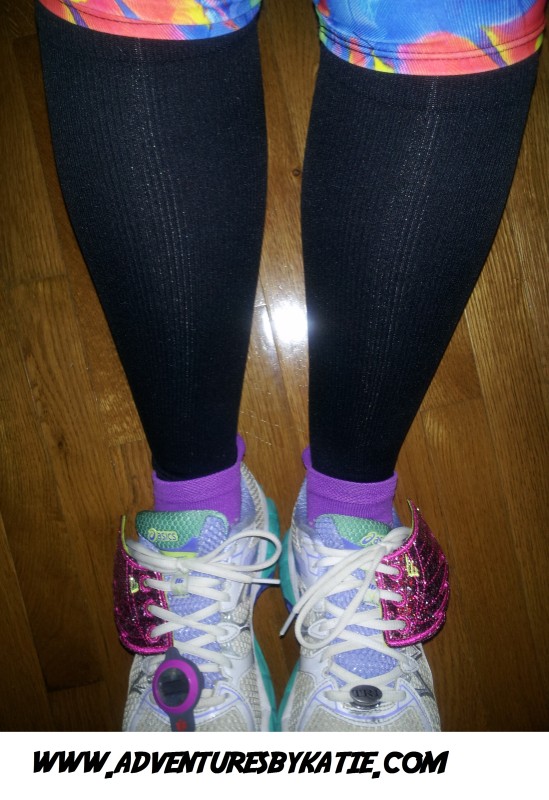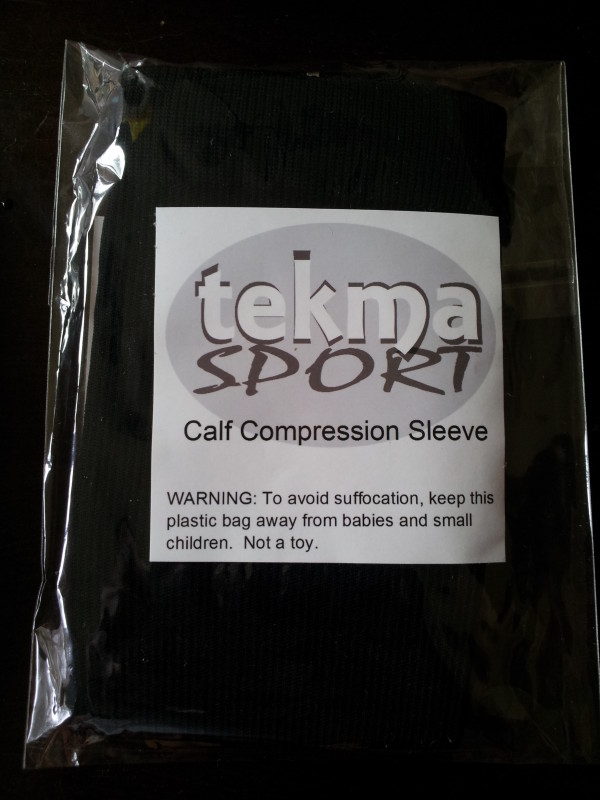 Fuel/Protein Bars:
It's always hard to find good tasting protein bars that are good for after workouts or when you need a healthy, filling snack. The Nutraplex Megaberry Bar
and Nutraplex Pineapple Coconut Bar
are great additions to your workout fueling regime. They are gluten-free, soy-free, and vegetarian (they contain honey. I like that they seem to have real ingredients. Pineapple Bar: Dates, Chia Seeds, Cashews, Coconut, Pea Protein, Honey, Almonds, Pineapple, Safflower Oil, Sunflower Lecithin, Natural Flavors, Sea Salt, Mixed Tocopherols, Citric Acid. I'm going have these tomorrow before/after my workout, and I'll let you know how they taste!

Cross Training Resistance Loop Bands
I like to use Loop Resistance Bands
on my off days to do a bit of stretching and to work my muscles. I mostly use them by doing leg lifts, both forward, back, and to the sides. I also use them for my arms, working my biceps and triceps. These are easy to carry around and stow away. I have even taken them to work for a quick workout!
Here is a quick video of the bands in use:

Injury Gear:
Of course, no runner ever wants to get injured or be in pain, but sometimes it just happens. When it does, it's important you continue running with comfortable knee braces or kinesiology tape or compression gear but don't push yourself too hard or it could end up making your injury worse. Occasionally my IT band will act up like crazy and I need some extra support to get along with my day. This Ultra Flex Athletics Knee Brace
helps to stabilize my knee when I'm in pain. It is comfortable to wear, but it is still certainly a bit of a bother to use while going about my day. I certainly don't feel that the brace is flexible enough to wear while exercising, but it is great for recovery afterwards.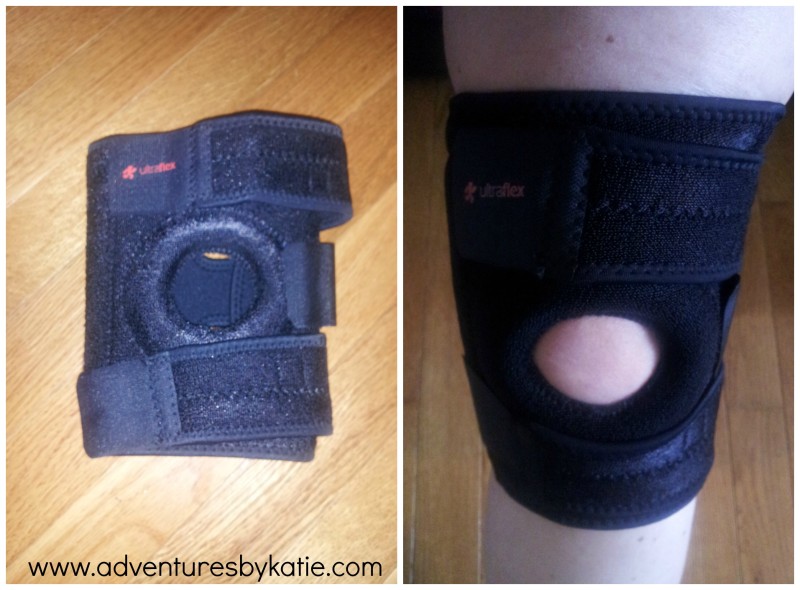 For my sore muscles, I like to use the Styles II Massage Body Stick Roller
. This stick allows me to really get in and work out all my kinks, especially on my ITB and calf areas. This stick is very firm and heavy-duty and really helps me work out those muscles. It is super easy to use and a must-have for those who run!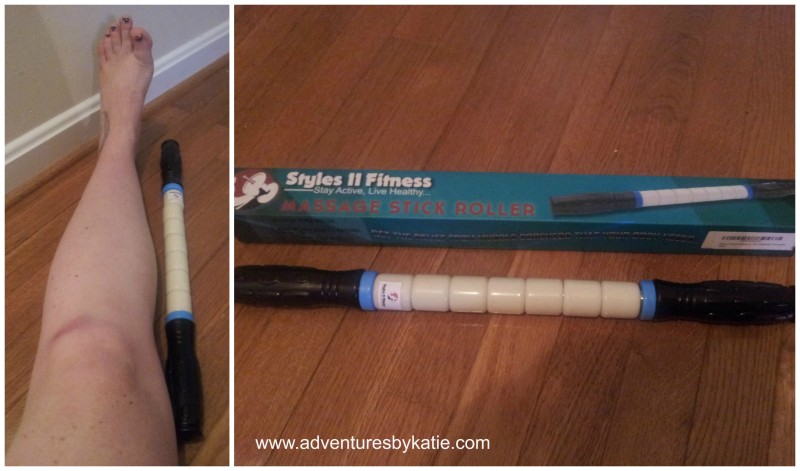 Motivation:
I can always use every extra motivation that I can get to keep training. This 26.2 Key chain
is a daily reminder of what I am working towards and my hard work. This key chain is made of bronze and has space on the back if you want to get something engraved. Maybe I will get my time from the Marine Corps Marathon this fall engraved!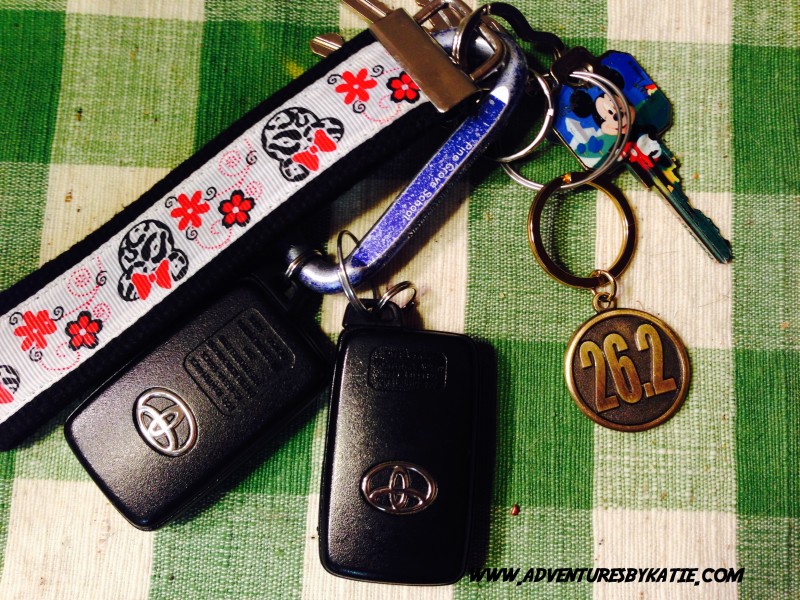 Coming up soon:
Shoe Gear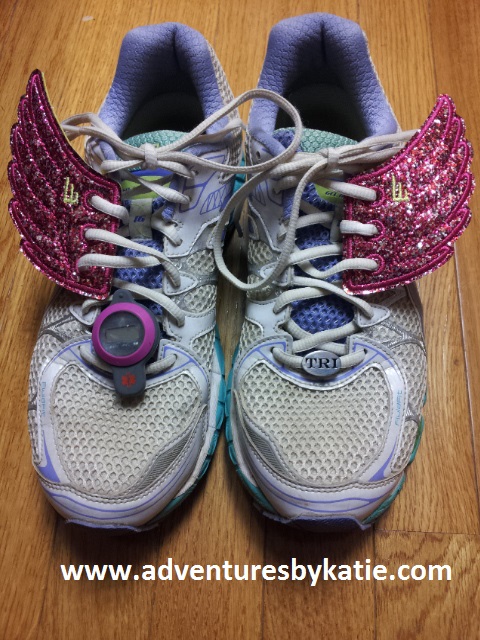 So, whether you take CBD Canada to get rid of aches, pains, and inflammations or buy protein bars or get new shoes, make sure whatever you do, it makes your running experience more possitive.
And a giveaway!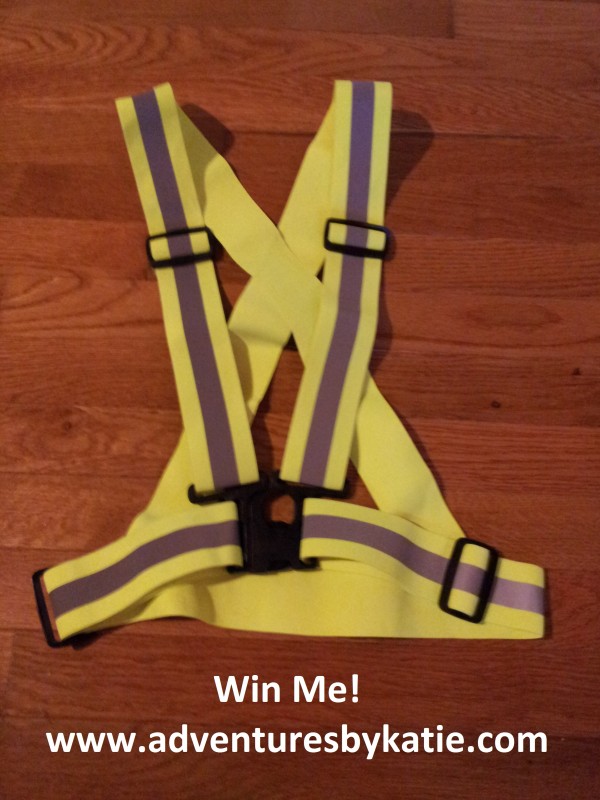 *Disclaimer: I may have received some of these products in exchange for my honest review, but as always, all opinions are my own!