Disclaimer: I received a RunnerBox to review as part of being a BibRave Pro. Learn more about becoming a BibRave Pro (ambassador), and check out BibRave.com to review find and write race reviews!
I'm not doing much running these days as I am due with my first child next month. However, I am looking forward to starting up again as soon as I can – I have my jogging stroller ready to roll and am looking forward to some upcoming races, such as the Blue Ridge Marathon 10k!
But just because I am not currently running, doesn't mean that I don't like to still learn about my sport and all about the different products available to make it easier.  Sometimes it's hard to know what products are worth buying and trying, so here comes the RunnerBox!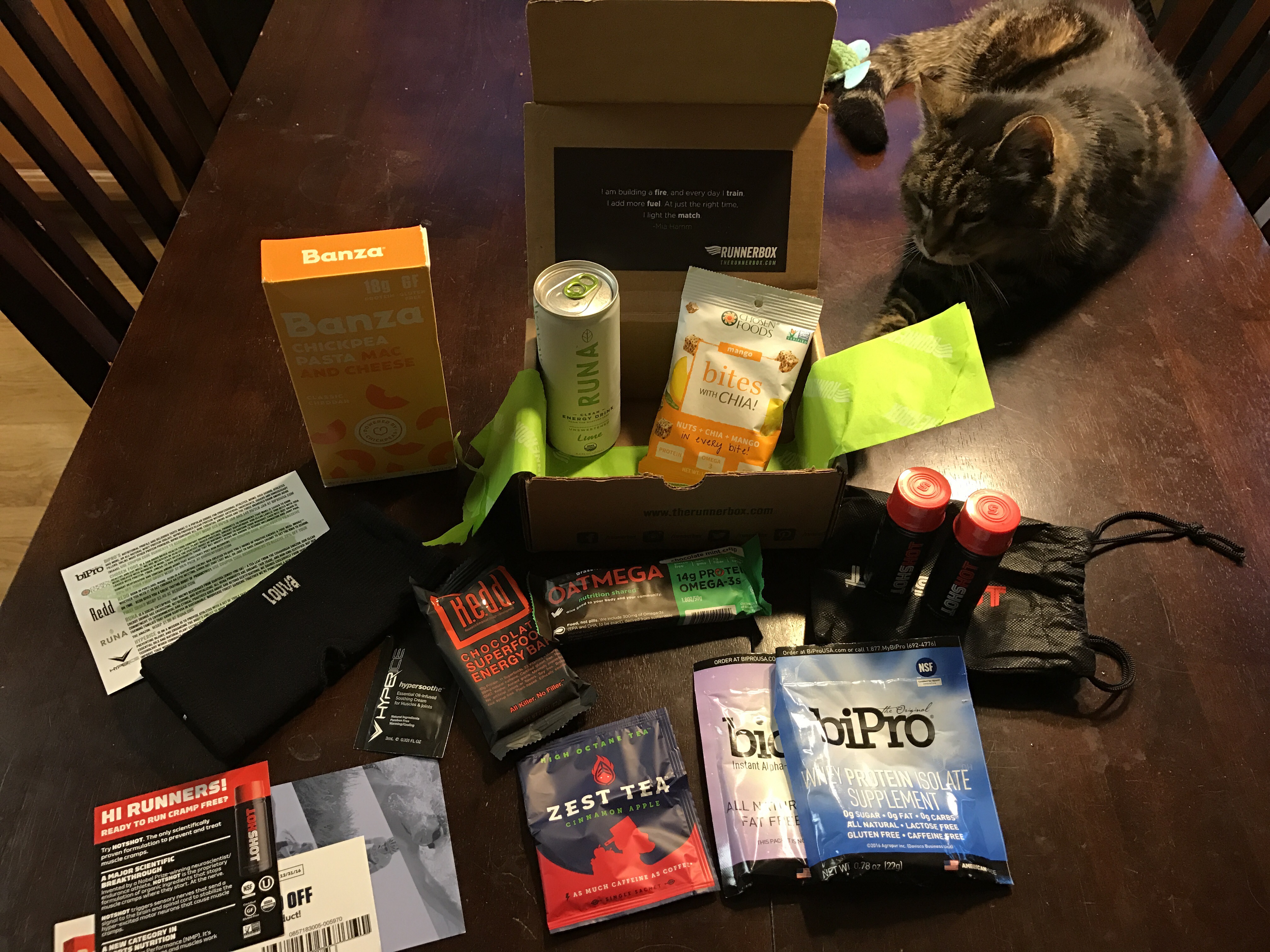 The RunnerBox is a subscription based box for runners, triathletes and other active people.
It's a mini shoebox filled with running products, mailed to your front door. It has everything from energy products, gels, chews, protein shakes/supplements, nutrition bars, skincare, to safety products and other fun accessories! Some products will be brand new (but personally tested) on the market, and some will be tried and true favorites. With so many products coming out on the market, leave the trials and testing to us, we'll search out the best and send them to you!
My RunnerBox Review
Here is my unboxing video. If anyone wants to get me a GoPro to make my videos better, please do so!

The RunnerBox has a lot of different products – from food items, to samples, to running gear. Luckily, all of the edible products in my RunnerBox were gluten-free, which was great. About half of those products were also vegan.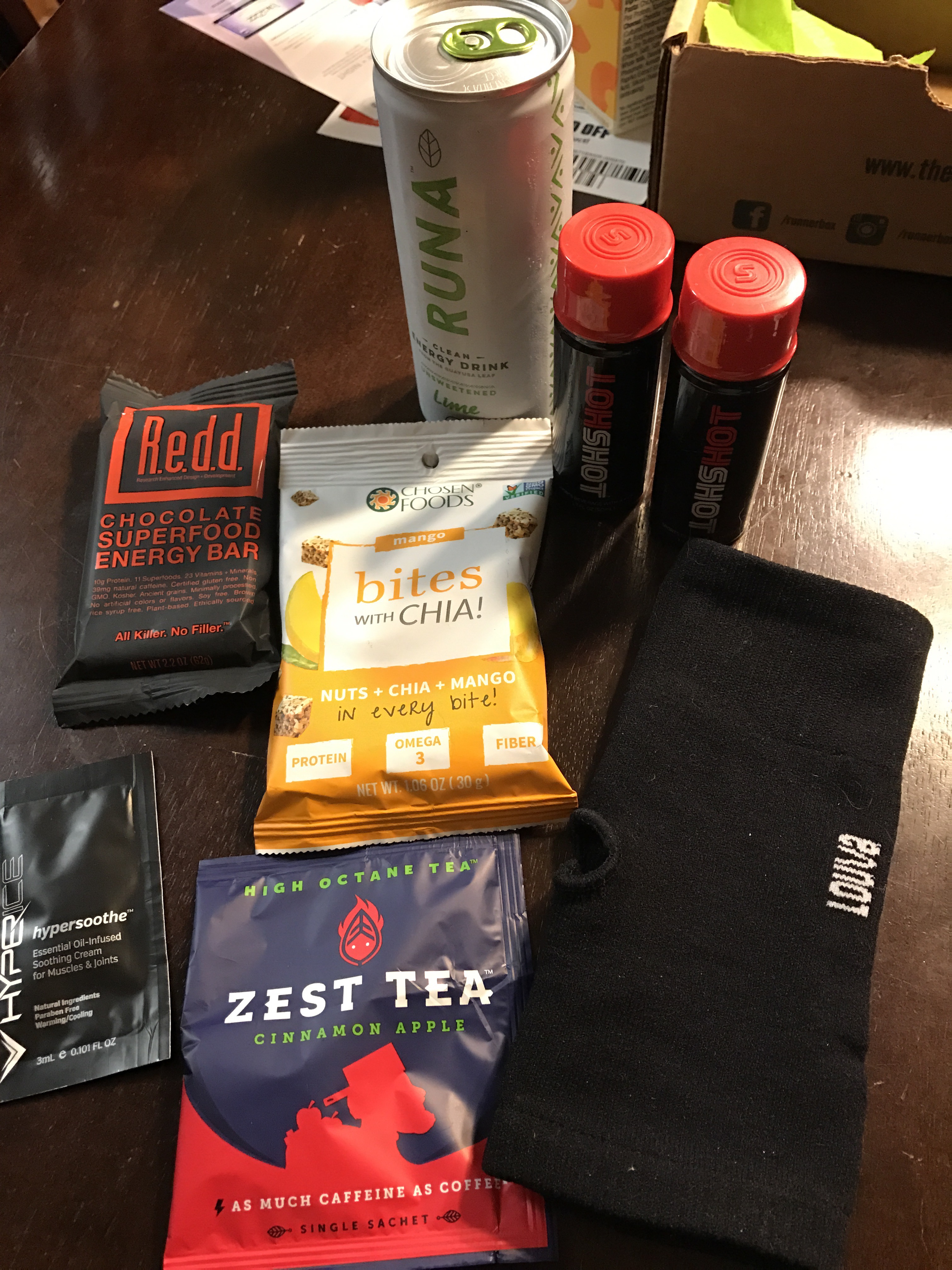 Unfortunately, a lot of the products contained whey, so I had to pass them along to some runner friends.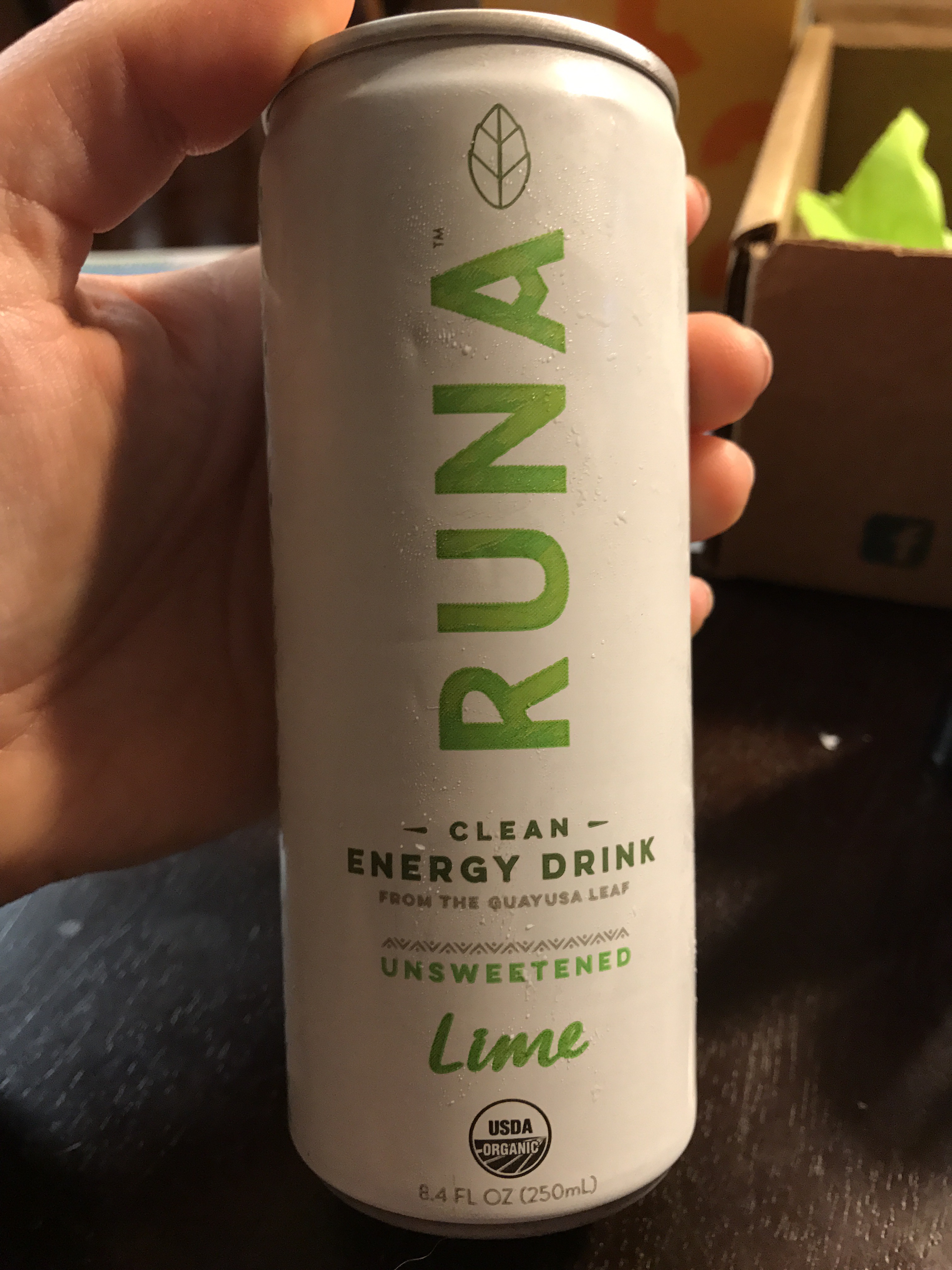 I liked that there was a description card with the box that described all of the products. I wasn't sure what a few things were, and it made it handy to figure it out without having to look it up on my phone. At first I thought this glove was some sort of sock!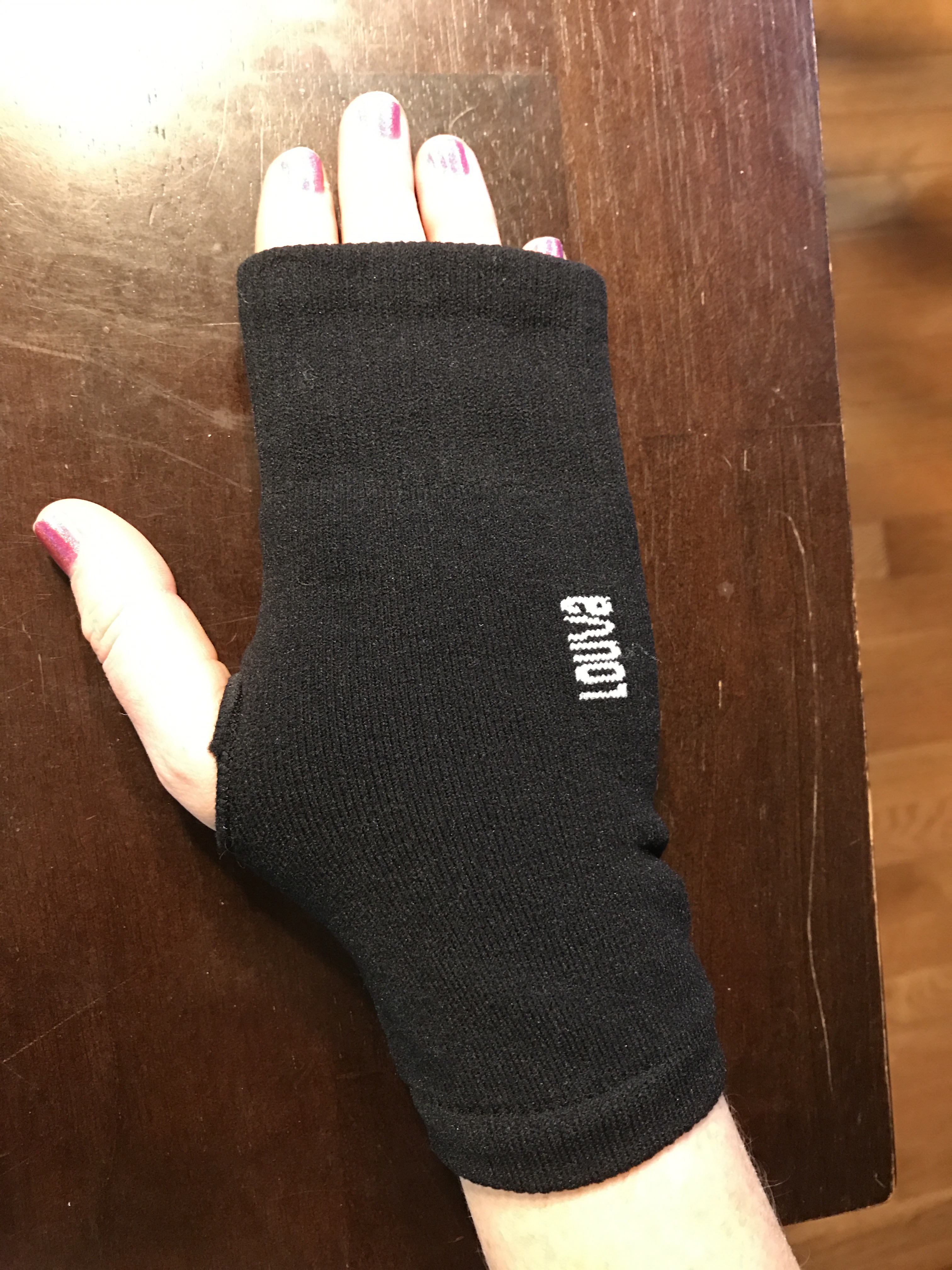 Overall, I enjoyed receiving the RunnerBox. I wish that there were more actual running products (as opposed to foods and drinks),  but that is mostly because I couldn't use some of the products. I'm not sure I would pay for the service myself, but would love it someone bought me a subscription as a gift!