Raw Mini Pumpkin Pies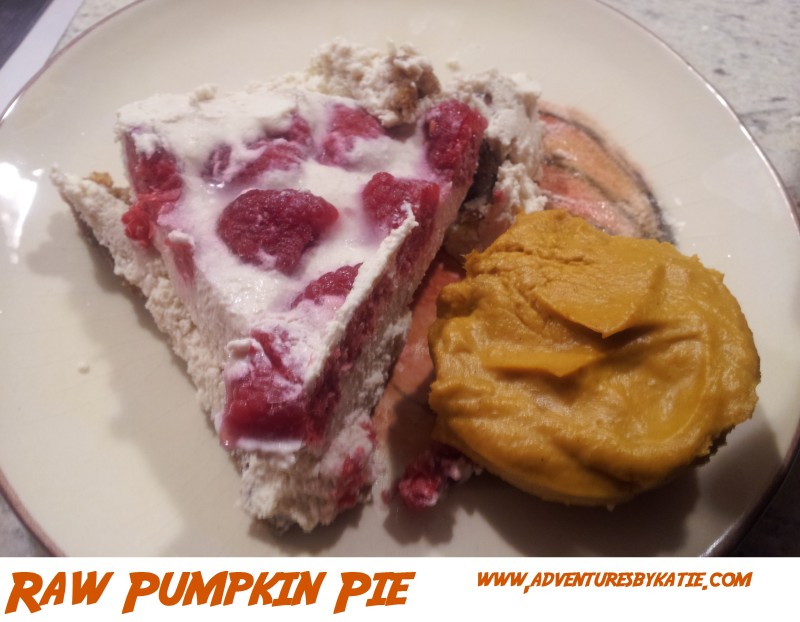 Thanksgiving is coming up next week! I'm still trying to figure out what I will be cooking, but I know I will definitely be making this raw pumpkin pie. It is super hard trying to find a good vegan & gluten-free pumpkin pie, but this one really tastes so good!
What's great about this recipe is that it doesn't require any baking. This is important, especially if you are at someone else's house for the holidays and you can't/don't want to use their oven OR if you don't have any oven space because you are cooking other things.
Raw Mini Pumpkin Pies
Ingredients:
For the crust:
1 cup walnuts
1/4 cup shredded coconut
2 tablespoons maple syrup
1 tablespoon melted coconut oil
1/4 teaspoon salt
For the filling:
15 ounce pumpkin purée
1/4 cup nut milk
1/4 cup melted coconut oil
3/4 cup pitted and soaked Medjool dates
2 teaspoons Pumpkin Pie Spice

1 teaspoon vanilla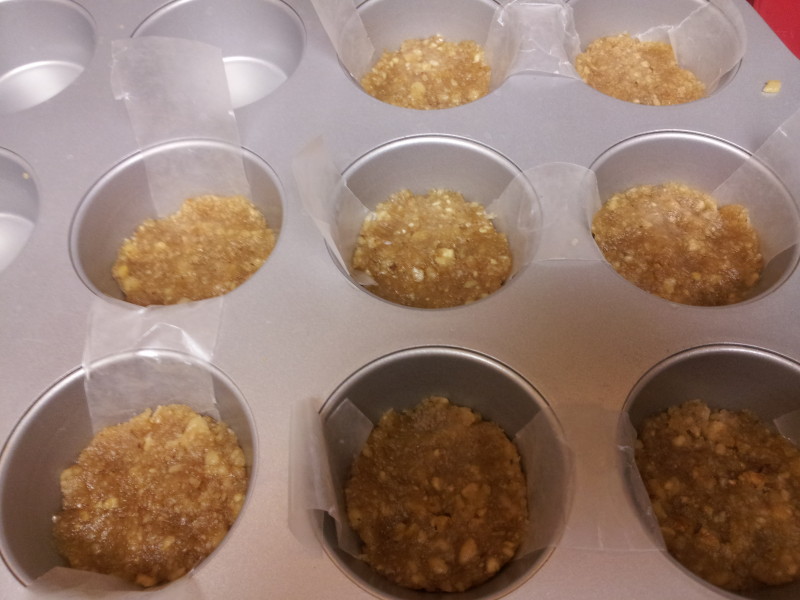 Now, these mini pies should have been made in Parchment Baking Cups, but I didn't have any. Unfortunately, I did not have any parchment paper, either, so I had to improvise. I cut strips of wax paper to go on the bottoms of the cupcake tin to allow me to easily lift out the pumpkin pies. You really want to either have the cups or the parchment paper  because the wax paper became so soft that it broke when trying to remove the pies. It was a bit tricky getting them out and they didn't look as pretty as they could have.
Anyways, to make the crust, use a food processor (or blender) to break down the walnuts and shredded coconut until ground. Add in the maple syrup, coconut oil, and salt and mix until the dough sticks together.
Then, scoop the dough into the cupcake tin (that is lined!) and press it down to form a crust. Next, place the pan in the fridge while you prepare the filling.
To prepare the filling, combine all of the ingredients in a blender, and blend until completely smooth and creamy. Pour the batter evenly onto each crust. Smooth the top, and return the pan to the fridge to set completely, about 4-6 hours.
Remove from the tin, take off the wrapper, and enjoy your Raw Mini Pumpkin Pies!
Note: to make a full-sized pumpkin pie, you will want to liberally grease your pie pan so the crust doesn't stick! Also, the pie may take longer to set.
Looking for another Raw Dessert Pie? Check out my fruit pie!