Raw Curry Vegetable Salad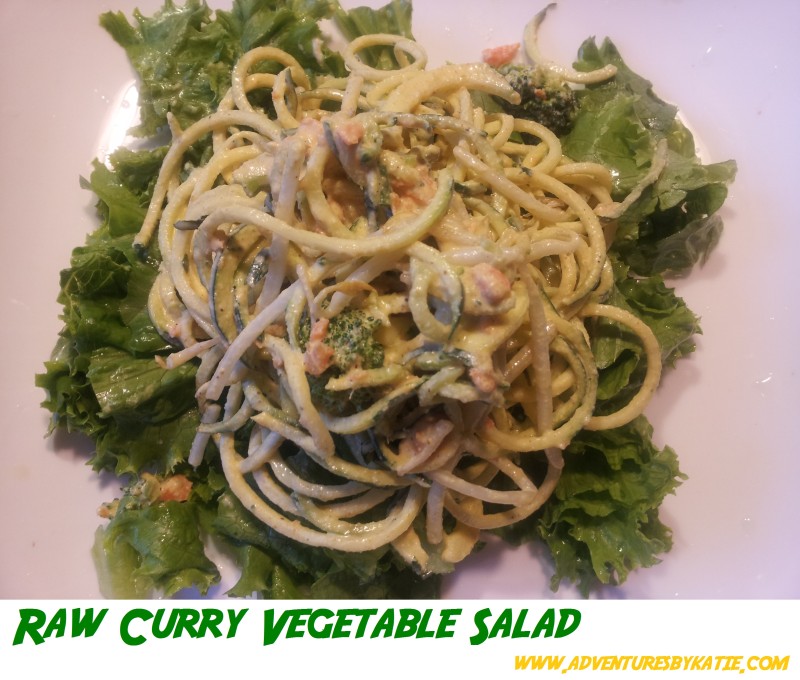 This salad is a great way to use up those extra vegetables that you have hanging around before they go bad. You can really add anything you want to this salad!
For my base, I had romaine lettuce and zucchini noodles. Then, I looked through my fridge and pulled some other stuff out! This is a quick recipe and really doesn't use a lot of ingredients.
Raw Curry Vegetable Salad
Ingredients:
2-3 zucchini
various veggies [I used broccoli crowns (and spiralized the stems),  carrots, bean sprouts, green onion]
lettuce
Curry Dressing:
¼ cup soaked cashews
1 teaspoon curry powder, to taste
1/2 teaspoon chili powder, to taste
1/2 teaspoon rice vinegar
1/4 teaspoon mustard powder
1/4 teaspoon garlic powder
Salt and Pepper to taste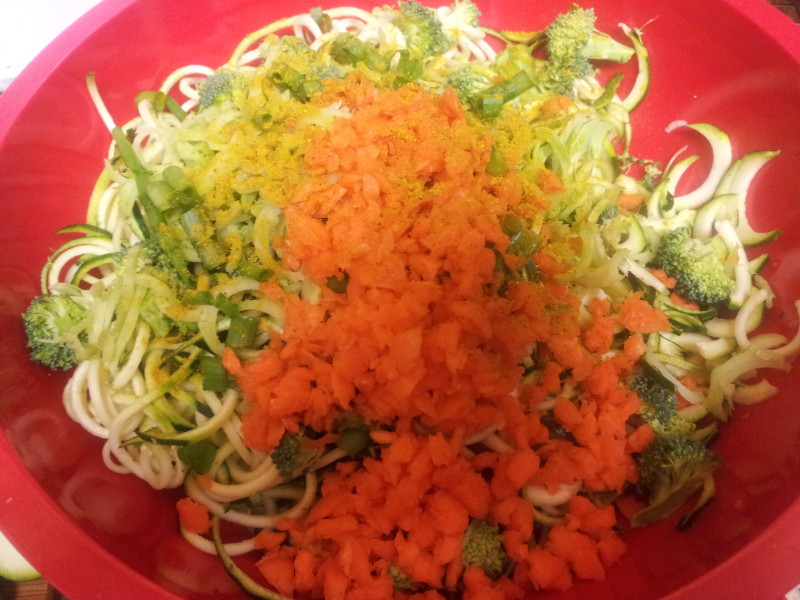 This salad is super easy to make:
1. Spiralize your zucchini
2. Chop up your broccoli (and spiralize the large stem so you aren't wasting it!) and carrots (I stick a handful of them in my vitamix on low)
3. Add whatever vegetables you choose
4. Blend the dressing
5. Mix the dressing into the vegetables
6. Serve on top of a bed of lettuce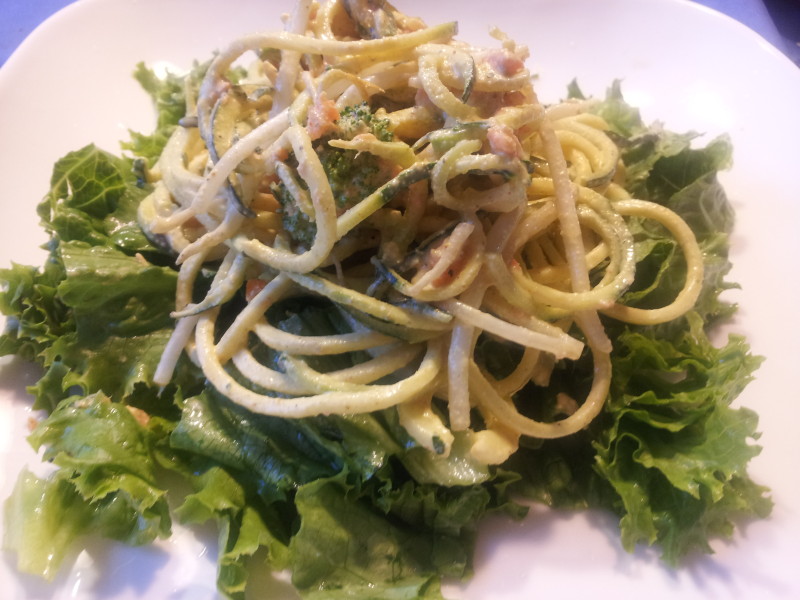 You can make this salad as hearty as you want by the amount and variety of vegetables that you add. Have fun!
What's YOUR favorite salad ingredient?
Interested in some other Raw Recipes? Check out my recipe page!

This post is shared at Healthy, Happy, Green & Natural Party Hop