Welcome back to the first edition of the Magical Mickey linkup, (formerly Mickey Monday): the linkup centering around a love for Disney, sharing that love and connecting with others. I hope you find this linkup as a great place to turn to for Disney content each week and help all the bloggers participating out by helping readers find that great mouse-eared content. I'm co-hosting with John from Run. Geek. Run (disney), so of course check out his blog.
---
 The Artist's Palette
During the Wine & Dine Half Marathon Weekend, Nathan and I stayed at Saratoga Springs, where we own DVC points and it's easier to get in for race weekends (and it was a host resort).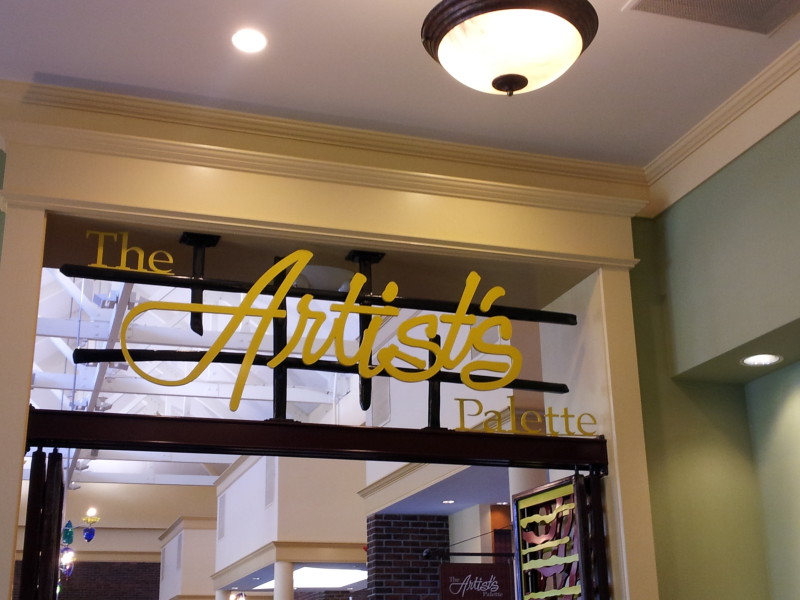 The quick service at Saratoga Springs is called The Artist's Palette. We had eaten there before during Marathon Weekend where I had gotten a "flatbread pizza" with balsamic zucchini and tomatoes (which wasn't that good), but we needed a quick breakfast one morning, so that is where we decided to eat.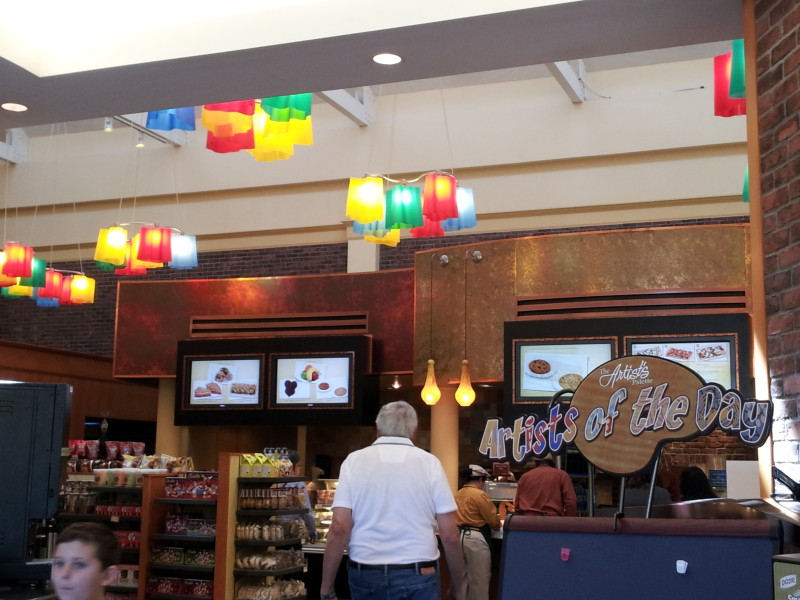 I talked to the chef and he could fix me some vegan & gluten-free Mickey waffles, with a side of the breakfast potatoes. The meal was good enough, but not as awesome as Landscape of Flavors at the Art of Animation, because at least there they include fruit and have real syrup.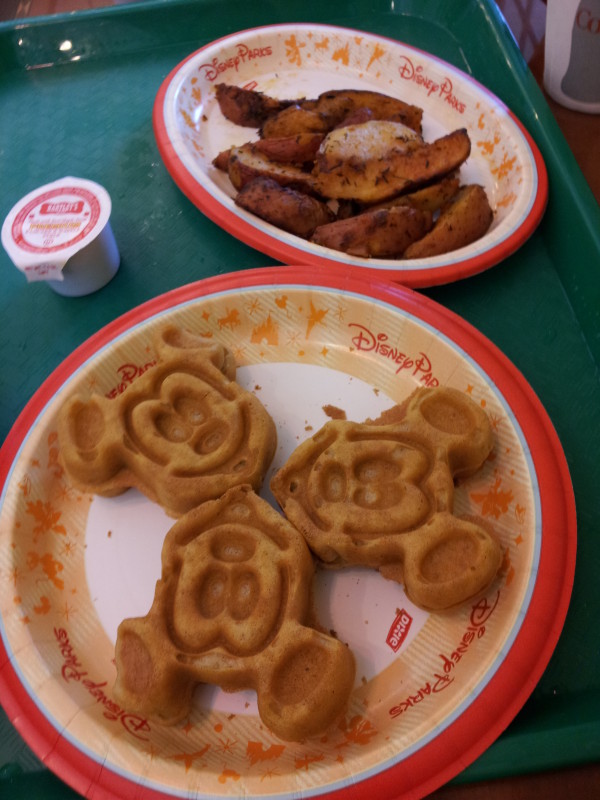 On our check-out day, we were really hungry and needed to get something to eat, but didn't have time to go anywhere else for lunch because we needed to catch Disney's Magical Express to the airport. So, we headed over to The Artist's Palatte to see what could be made for me. It just barely lunch time now (we decided to sleep in..) Talking to the chef, he told me that the flatbread had egg in it….What!? Last time I ate here (and got that pizza), the chef said the flatbread was ok for me to eat. So now, I don't know who to believe. OY.
There was pretty much NOTHING I could order for lunch, so I ended up getting a side of freshly fried (in their own fryer) chips, with a side of Bean Chips and some Enjoy Life Brownies. This was not the lunch I was hoping for and can't believe that they didn't have anything else to offer me. I understand that The Artist's Palette is a smaller quick service, but still….
I'm not impressed with this restaurant and really don't anticipate eating here again. I really wish that the sit-down restaurant was open for lunch (it's only open for dinner), because then at least there would be actual food I can eat.
The post just needs to be about anything Disney related. There have been posts on runDisney, on the parks and even on the Moms Panel, so just give it some Disney and count it.
New posts are fantastic, but for now, if you have a great old post you want to share, drop it on in.
Try to visit as many of the posts that you can as time allows. The point of this is to share and support each other.
If you're going to be a regular, please link back to the host posts. It's just good etiquette and frankly, that's how others will get to your fellow Disney lovers content. Without that link back, they can't find the linkup and therefore the other blogs. Help me help you.
You also have the option to add the linkup code to your post if you'd like. It is not required, just another option. If not, please follow the above link back guideline. Get the InLinkz code