Radiator Springs at California Adventure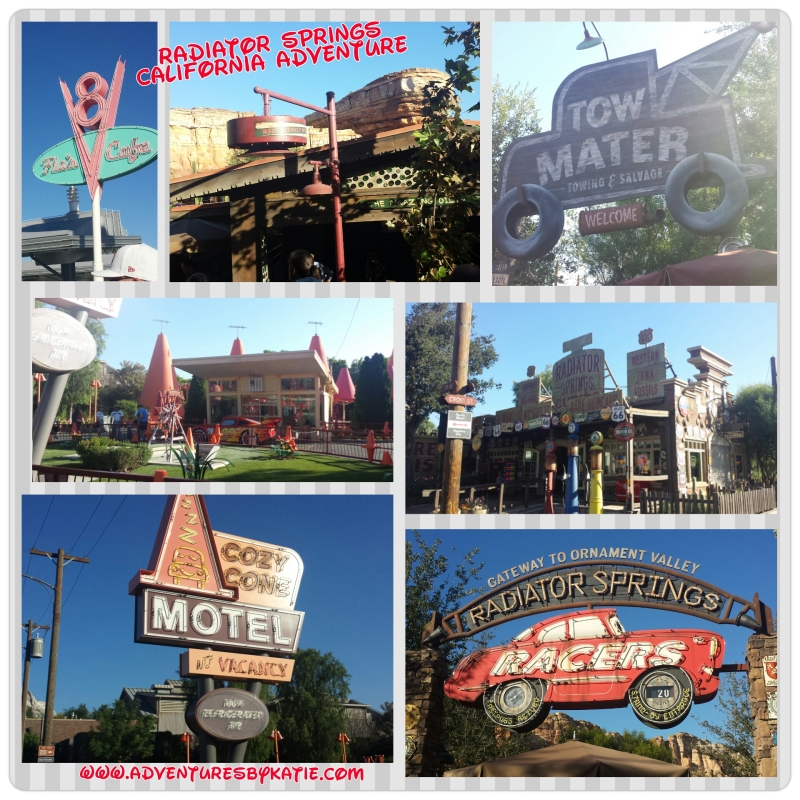 Day 1 of my Disneyland Adventure for the Dumbo Double Dare Race Weekend of course included exploring the parks. We got up nice and early to be at the entrance to California Adventure before it opened for Extra Magic Hours. When we finally got in, we rushed to Radiator Springs in hopes of securing a fastpass for Radiator Springs Racers for later that day. We had to wait a bit longer inside the park until the Cast Members were ready for us. We were then paraded back to Radiator Springs and, luckily, pretty much got to walk right on the ride!
Radiator Springs is so awesome! The imagineering is just amazing with all the attention to detail. You really felt like you were immersed into Cars Land. There was everything from Tow Mater's Tow Yard, Flo's Cafe, Cozy Cone Motel, and more!
Radiator Springs was the place to be first thing in the morning. The fastpass station wasn't open yet, but we luckily got right on the ride!
Radiator Springs Racers is everything that I want the re-imagined Test Track to be. (I much prefer the old Test Track..) Racersr goes around curves, speeds up and slows down, drives around crazy through the world of Cars, and then you get to speed around a race track with another car in a race (but our car did not win…). It was such a great ride and I can understand why it is so popular.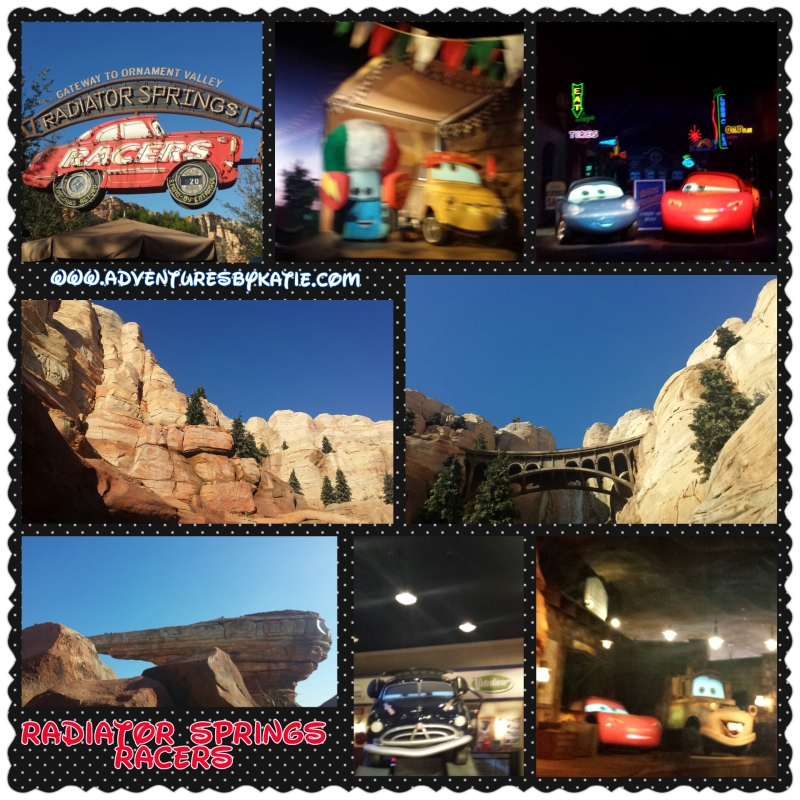 Cars Land is such a great addition to California Adventure, and I wish I got to spend more time exploring all that it had to offer. Perhaps they will one day bring it to Disney World and then I can really enjoy my time with Lightening McQueen!