Paradise Pier Hotel | Mickey Monday
Welcome back to the Mickey Monday linkup! The linkup centers around a love for Disney, sharing that love and connecting with others. The hope is the linkup will help become a great place to turn to for Disney content each week and help all the bloggers participating by helping readers find that great mouse-eared content. Please look at the bottom of this post for the links and how to submit your own link. I'm co-hosting with John from Run. Geek. Run (disney), so of course check him out. Each week we'll both have the linkup widget, so you'll be able to get to all the great bloggers!
Paradise Pier Hotel at the Disneyland Resort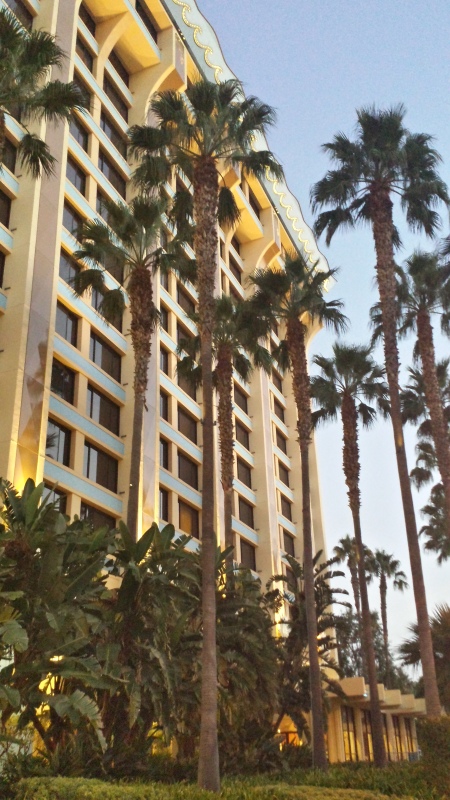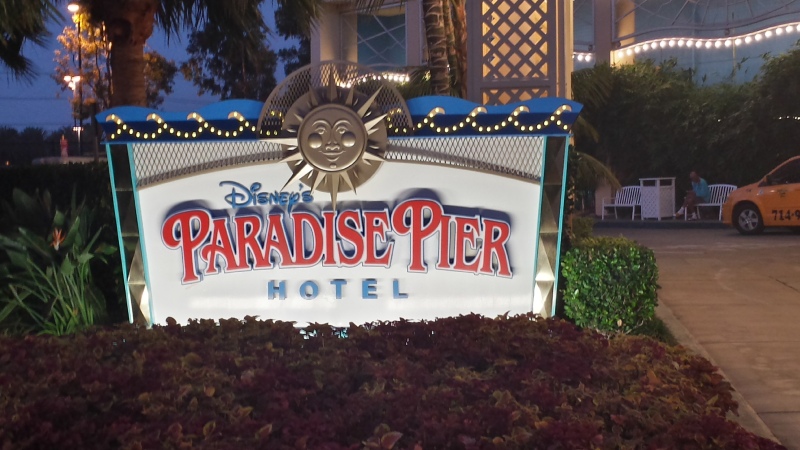 While in Anaheim for the Dumbo Double Dare (10k and half marathon), I stayed at the Paradise Pier Hotel, which is one of three Disney hotels in the area. We ended up using my DVC points to book a room, and for some reason (I forgot why, maybe availability?) we had to do a split stay. The first two nights were spent in a standard view room, where we had a view of the pool and parking lot.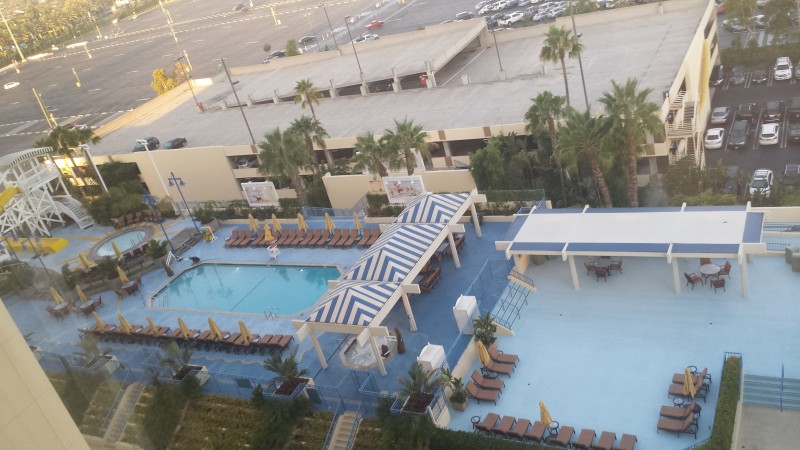 The last two nights of our stay were spent in a room with a premium view. We could see Disney's California Adventure from our room! This was especially awesome at night because the lights from the rides and the World of Color are awesome. When we were too tired to stay out late, at least I could see a bit of the show, as well as some fireworks off in the distance. I could even open my window and hear the music!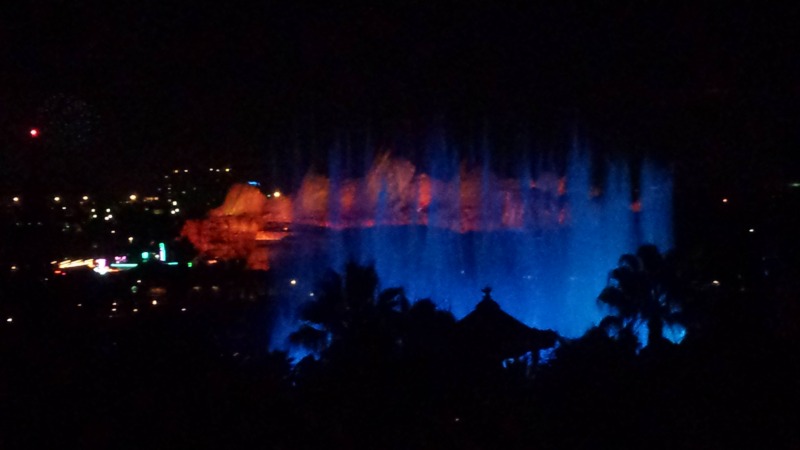 The rooms were a good size and very comfortable. There were two beds, as well as a day bed, so the room could fit 5 people. It was just Nathan and me, though, and we had plenty of room. The rooms looked great, and I loved the beach ball pillows on the bed, the custom chandelier, and the rest of the decorations.
Now, Paradise Pier was originally a Japanese hotel that was bought by Disney, so it doesn't have the same feel as many other Disney hotels, but it was still very nice to stay at.
I thought the adding of the laundry basket in the bathroom was a very nice touch. It was nice to have a place to put our dirty clothes that wasn't just the floor!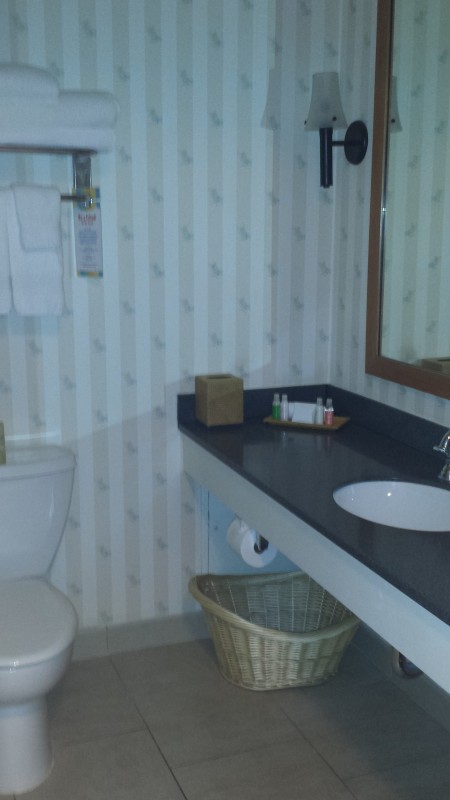 The rooms had some nice Disney touches, such as this cute Mickey lamp. I really wish there was a way to get some of these decorations for my own house!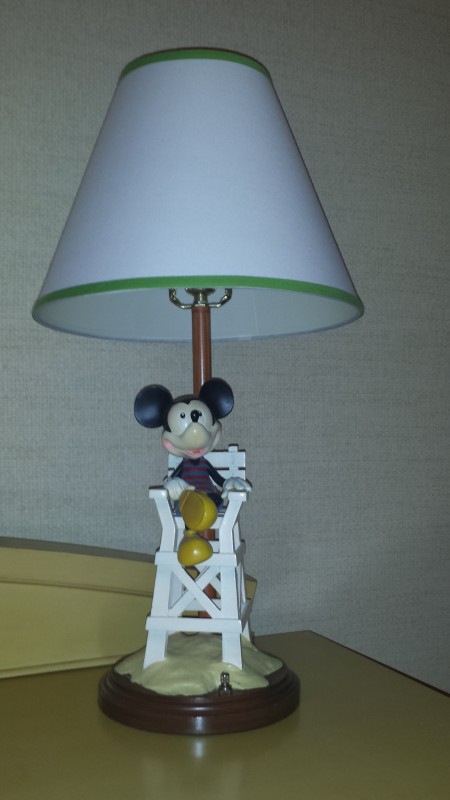 It was convenient to stay at Paradise Pier Hotel for the Disneyland Race weekend. It was a short walk to the start lines outside of Disneyland Hotel, and was easy to get to both Disneyland and California Adventure (well…we did have to stop for directions a few times, but we finally got the hang of it and figured out the layout of the area!).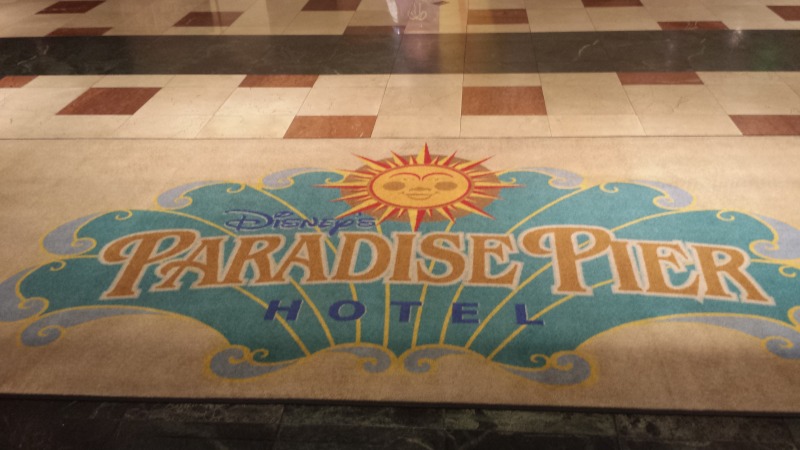 One thing that I did not like about this hotel was the lack of food available to those with dietary restrictions. We first arrived at the hotel around 11pm and were starving after a day of traveling. I called room service to see if there was anything that could be made for me (vegan & Gluten-free), and after being put on hold a few times, I was told they could bring me some lettuce with oil and vinegar. Hmmm… no thanks. I didn't eat at the hotel restaurant at all, so I'm not sure how accommodating they could be.
---
It's

M

i

c

k

e

y

Monday!!!
Do you have any Disney-related blog posts that you would like to link up???
Feel free to add the link below, and be sure to check out all the other posts!