PureChiro 5k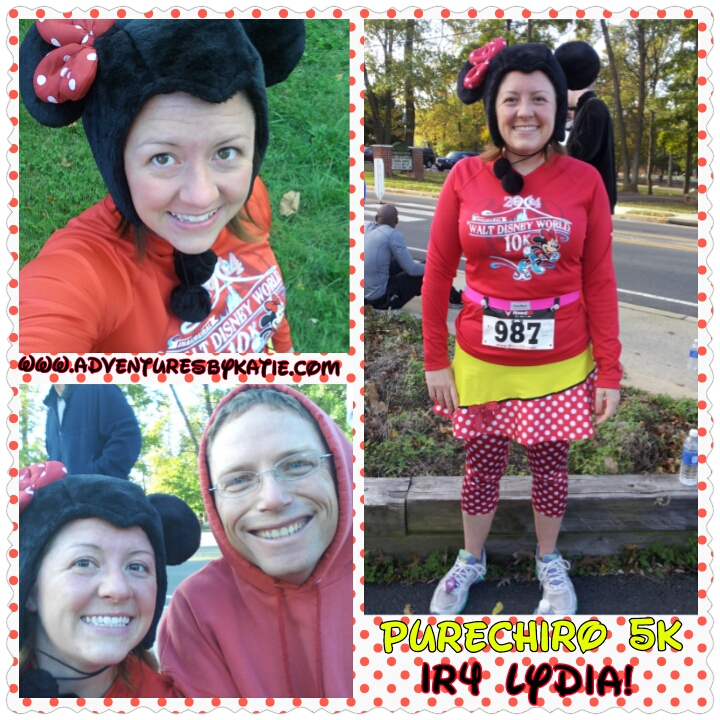 A week before Halloween, I met up with my friend Chip and we ran in the PureChiro 5k in Vienna, VA. This was the first FREEZING morning of the season. The wind was blowing pretty hard (enough that one of the vendors tents blew away) and it was difficult to keep warm.
Luckily, as we started to run down the path, the trees blocked the wind a bit and the sun started to warm us up. I didn't have any set intervals for this race, but just walked as needed. I always find it interesting that 5ks always seem so much longer and harder to me than longer races. By the end I was huffing and puffing, even though the course was pretty flat. Must have been the cold…
I finished in 33:18, which is on the medium fast side for me. Not too shabby, I guess, from not running a lot recently. It was a very pretty, tree-lined course, and was very flat compared to some other races that I have run recently.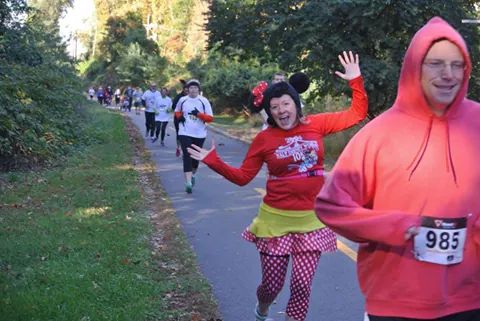 I decided to dress up as Minnie Mouse and definitely had a lot of support for it! And the hat helped my ears and head to stay warm, so it was a perfect outfit.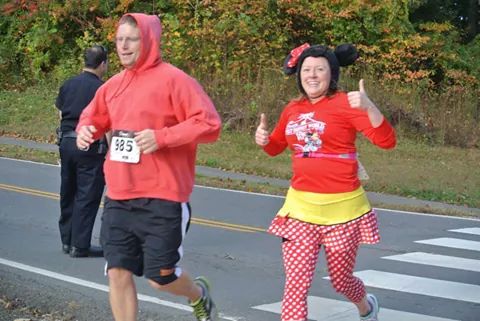 This race was put on by Bishop's Events. They still have a few races left this year, so feel free to check them out!