Leesburg 5k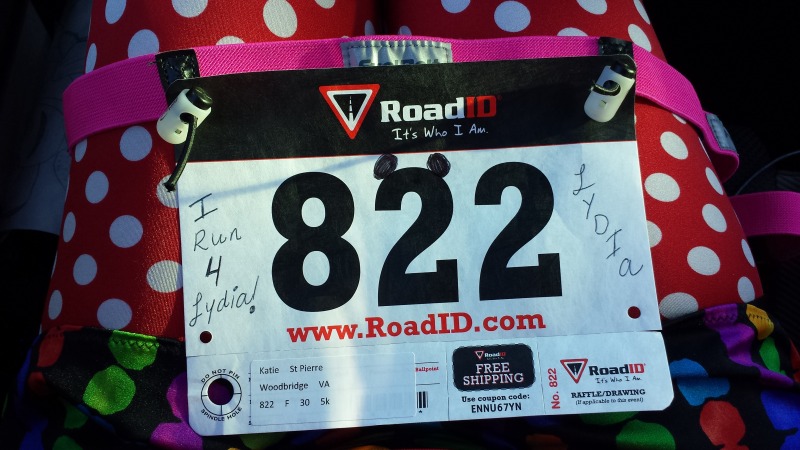 Last week I headed out to Leesburg for the Leesburg 5k. This race took place in the same course as the Blue Ridge 5k back in March, so I was familiar with the course. This is both a good and bad thing: I know what to expect, buy I also know what to anticipate. Luckily, this course is paved on the C&O Canal and isn't too hilly, with just one moderate incline (unlike the 5k at the Bay, which was all hills!).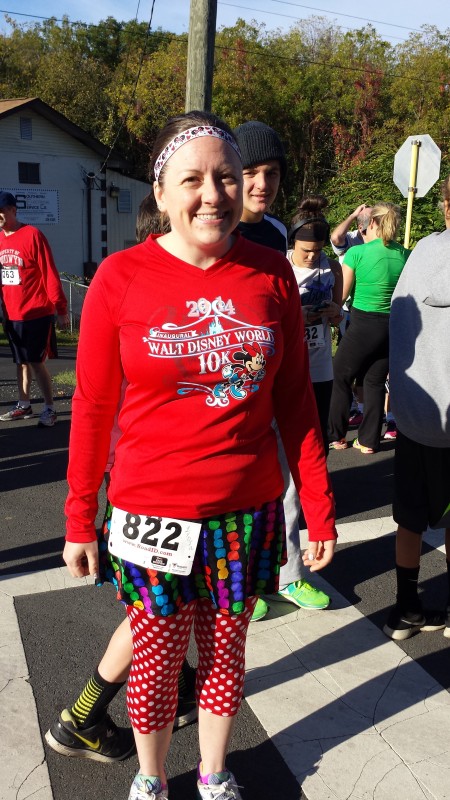 It was cold! It was the first morning were you needed something substantial to wear (at least, not summer-y clothes). I decided to wear some Running Funky tights under my Sparkle Skirt, along with my Disney World 10k shirt. I didn't really match, but I was festive, and of course, people noticed me!
I did not put on any intervals for this run because I was still unsure how my ankle would hold up. It's been a really slow healing time, and it still annoys me that it gets a bit sore. Luckily, I was feeling good and ran the whole first mile before taking a short walk break. I then continued on, stopped at the water table, and then headed back. I mostly ran, and was keeping a really good pace.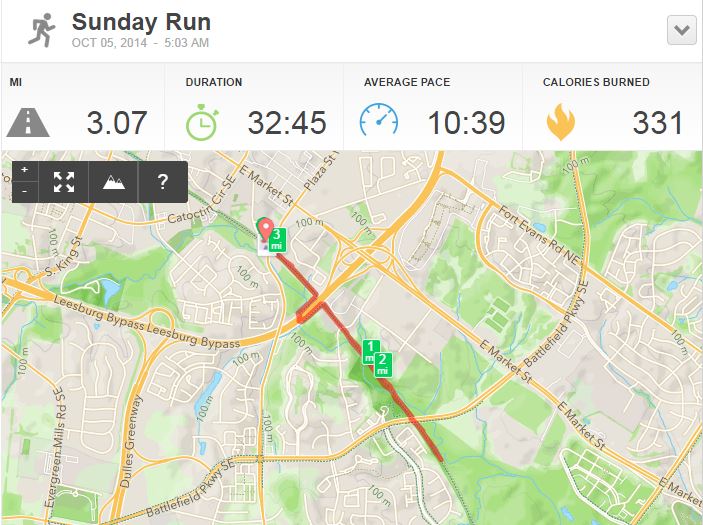 I actually finished with a good (for me) time! I am pretty close to times from back in February! It's funny how that works out. I'm not sure why I was faster – was it because it was cold? because I had a break from running? Just lucky? Whatever it is, I'll take it!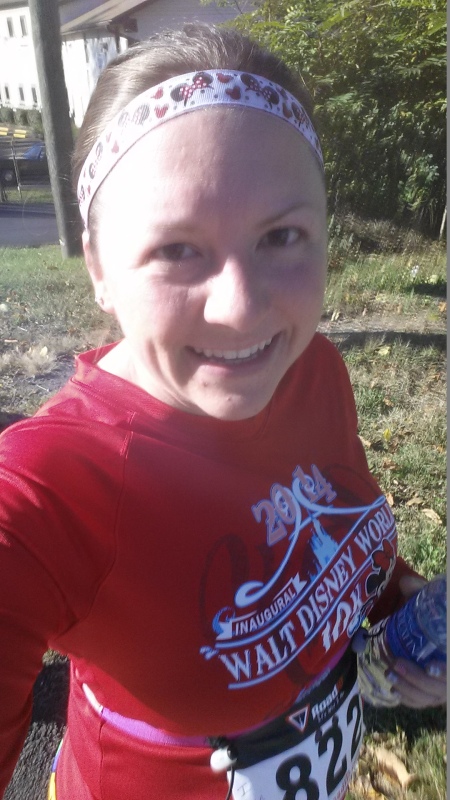 This 5k was sponsored by ABBA Paleo Bars, awesome organicsnack bars full of protein, not sugar! They were super delicious and I will be doing a full review of them, along with a giveaway soon!