5k at the Bay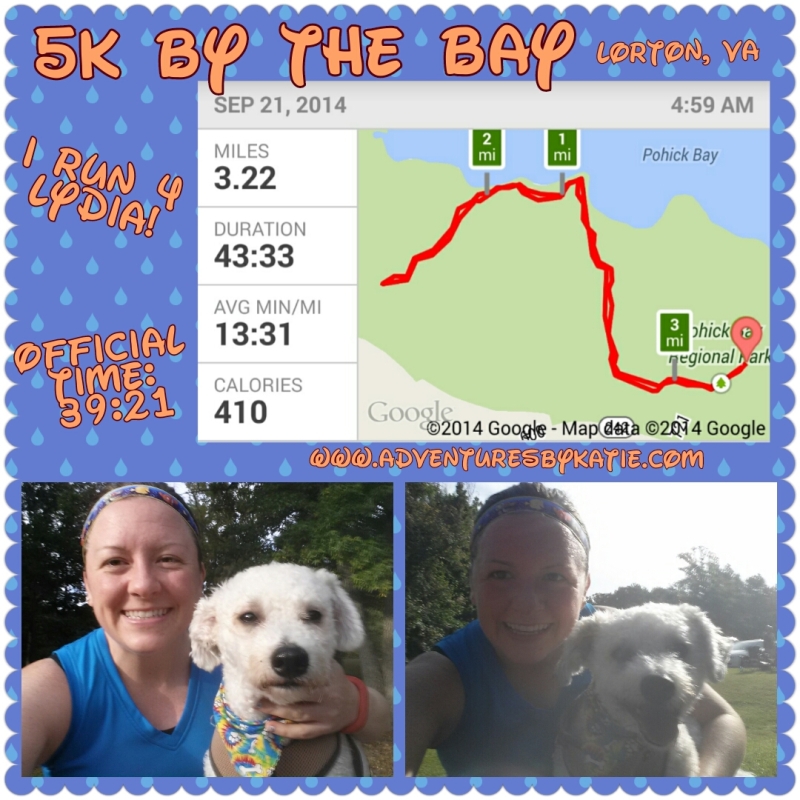 Maestro and I went to the 5k By the Bay in Lorton, VA. This race was part of a challenge: complete a Duathlon on Saturday and run either a 10-miler or 5k on Sunday. I was originally signed up for the 10-miler, but after taking 3 weeks off of doing anything remotely resembling exercise because of my sprained ankle, I didn't want to push myself too much after finishing the Duathlon the day before. So, I switched to the 5k, which was ok because that means that Maestro could run it with me!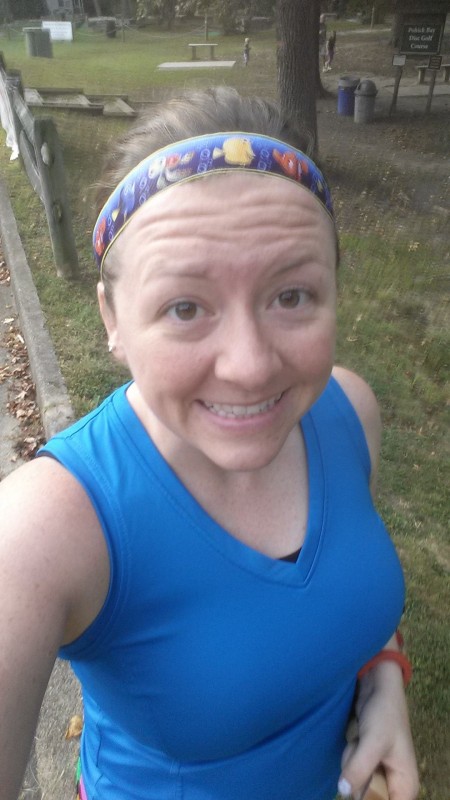 '
The course was the same as the day before. The first mile is rather flat, but then it gets to be all down and uphill for the next mile, before getting back to the flat part. Maestro and I pretty much ran the flat parts and the downhills, but walked all the uphills. I have no idea how the winner of the race finished in 16 minutes…There is no way I could run up all those hills!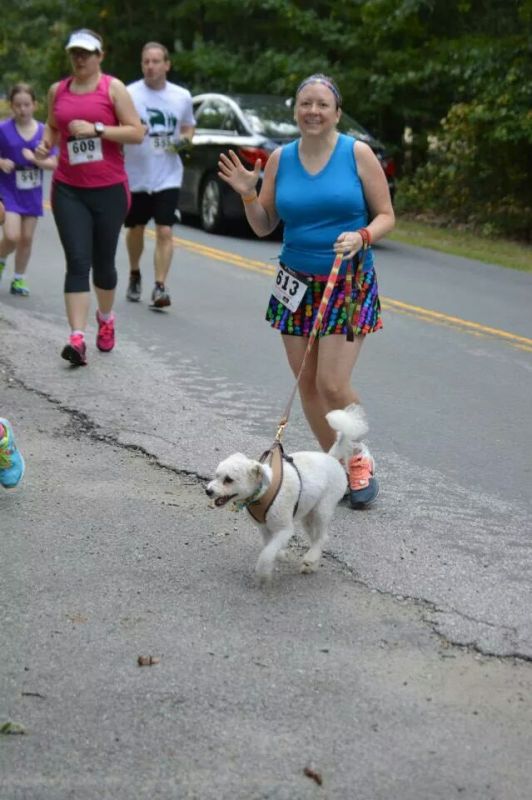 Of course I had to stop for a picture of Maestro hanging out by the bay. This was a trail run, so we ran on gravel, dirt, grass, and a little road at the beginning and end. A lot of it was along the water, which I was always enjoy. Maestro was a trooper and did a good job keeping up!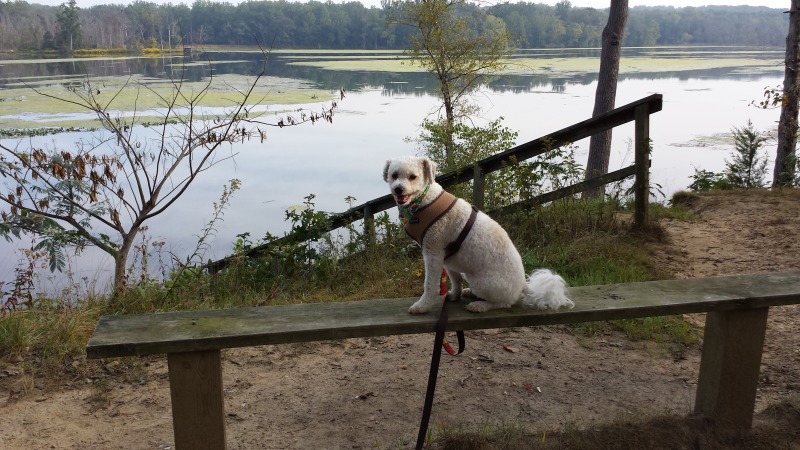 Once we neared the finish line, Maestro started sprinting. He can be such a fast runner, it was hard to keep up! I think he was just really excited to be finished! Everyone was cheering for him! He was the first puppy to cross the finish line (well, and the only one…)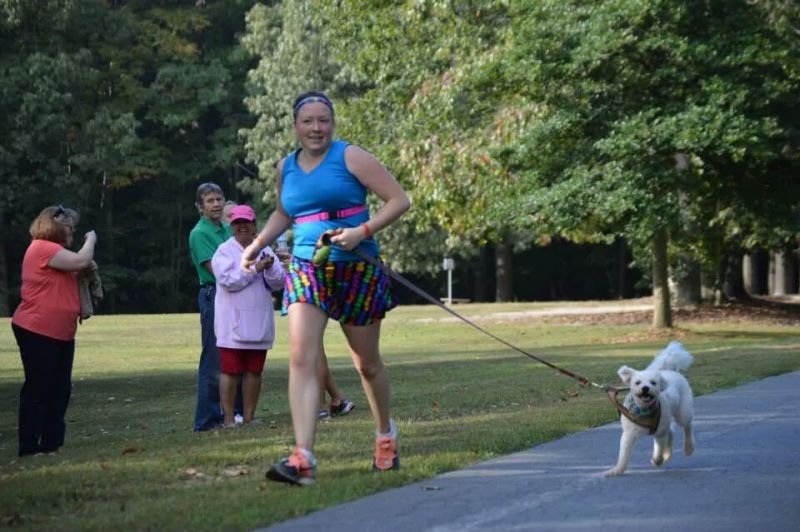 This was a good race. I wasn't TOO tired from the duathlon the day before and it was good to get my legs moving and loosened up! Though, I still do not like those stupid hills!!!