5 Reasons to Run Laughlin (You'll Want to Check out the Last One!)
A few months ago I signed up for the Laughlin Half Marathon as part of being a BibRave Pro. (Learn more about becoming a BibRave Pro (ambassador), and check out BibRave.com to review find and write race reviews!) This race will be taking place in Nevada (and Arizona!). I'm so excited about this awesome racecation I will be taking in December (you should read this post!).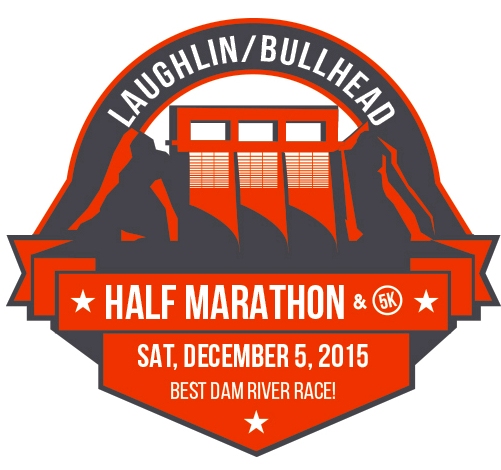 We are about 4 months away from the race, and I am starting to get super excited with my training and my trip planning. I will be traveling to Nevada (my first time in Las Vegas/Laughlin) for a long weekend over December 5, 2015.
So, I give you:
5 (More) Reasons to come Run Laughlin With Me!
1. This is the inaugural race and it is going to be AWESOME. It is going to have such a scenic course -10 miles Road & 3.1 miles Trail in the picturesque Mojave Desert. It starts mid-strip on Casino Row in Laughlin and travels towards the Mojave Desert and Davis Dam. You get to run OVER the dam, and end up crossing into Arizona – another state AND a different time zone! From there, you head back to Nevada and Casino Row.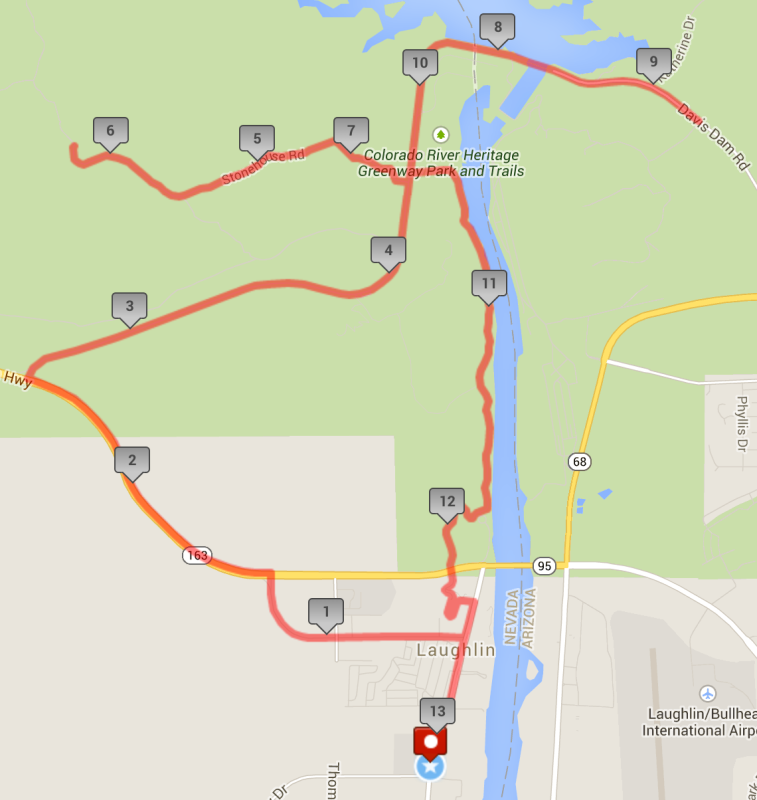 2. This race supports Operation Gratitude (they send Care Packages to our Military Men and Women as well as Veteran Families who sacrifice for our freedom) and the Boys and Girls Club of the Colorado River. (The Club offers developmental activities for children ages 6-18, primarily from disadvantaged backgrounds. The Bullhead City and Laughlin branches each run an After School Program and a Summer Day Camp.)
3. Rooms are so cheap! Amazing room rates as low as $40 per night are available from the Host Hotel – Edgewater/Colorado Belle. You can call 1-800-677-4837 and mention the CODE: Laughlin Runners 2015 for a discount!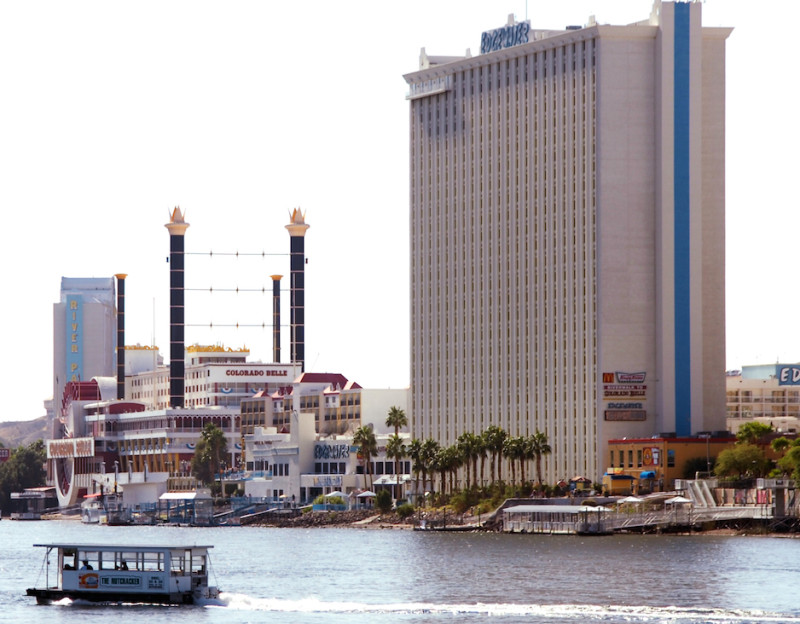 4. After completing your 13.1 mile journey through the picturesque Mojave Desert and receiving your finisher's medal, you'll be escorted across Casino Drive to the Edgewater Hotel and Casino Resort CELEBRATION area. Why not enjoy a little go on the poker tables? You could even use this link if you feel like you need some practice before attending! You want to be at the top of your game in order to win big prizes. You could also find various games online based on your preferences – whether you want to play traditional games or games based on digital currency. For example, if you have an Ethereum wallet, you can go for ETH casinos. You can read more on the Internet to know the benefits of playing on ETH casino sites. Ethereum casinos or other crypto gambling sites could be the icing on the cake for those who enjoy gambling as well as trading. Additionally, you can check out this page if you are dedicated to winning big! Through the Recovery Chute, you'll be treated to a variety of post-race food and other beverages designed to help your body begin the recovery process immediately. (Most of your items will be placed in a bag and handed to you as you move through the tent.) If you are over 21, enjoy our Beer Garden hosted by PINTS at the Colorado Belle whose award winning Brew Master, Chuck Croix will serve up a special Half Marathon IPA Handcrafted Brew! There will also be a live band and other festivities to celebrate!
And the BEST reason (just for you!):
5. I am giving away not one, but TWO FREE REGISTRATIONS! To enter, please leave a comment below with your favorite reason to Run Laughlin! I will accept entries through August 29, 2015!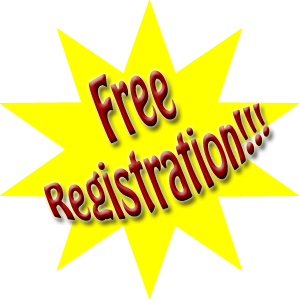 For those of you who don't win, don't despair – I have a promo code for you! "RAVER1" can be used for 25% off your registration and is valid until the end of November! So, what are you waiting for? Sign up and RUN LAUGHLIN with me!!!

---
I am linking up with Courtney, Cynthia and Mar for the Friday Five Link-up! Check out their sites for more Friday Five Fun!