Makahiki Buffet | Aulani's Disney Character Breakfast
Our first morning at Disney's Aulani in Hawaii brought us starving stomachs, especially since dinner at Off the Hook the night before was disappointing. Nathan and I left our room and went downstairs to see what food we could eat. We decided to see if there was any availability at the Makahiki Buffet, which is Aulani's Disney Character Breakfast. We were lucky to score a reservation for an hour later.
Our airline had lost our luggage, so I didn't have any clean clothes to wear. We went and checked out the Hale Manu boutique and picked out a cute Disney Hawaiian dress, along with a matching shirt for Nathan. After quickly getting changed, we headed down to breakfast.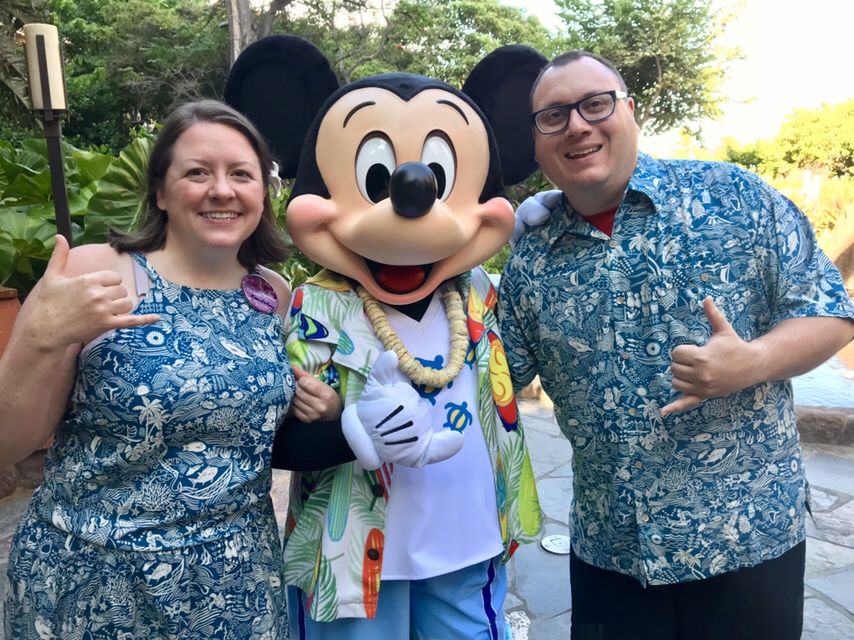 Makahiki — The Bounty of the Islands
The Disney Character Breakfast includes a buffet breakfast, live entertainment and visits with Disney Characters! On the buffet menu are a selection of family favorites, which might include pancakes, waffles, French toast, island fruits, traditional Asian offerings, house-baked pastries, daily specialties and a build-your-own omelet station. 
Adults $39.00
Keiki (Ages 3 to 9) $20.00
We were seated outside, right next to the Koi Pond. There was a beautiful view of the fish, greenery, and the hotel. The weather was beautiful, and I was excited to see what would be for breakfast.
Vegan & Gluten-free Options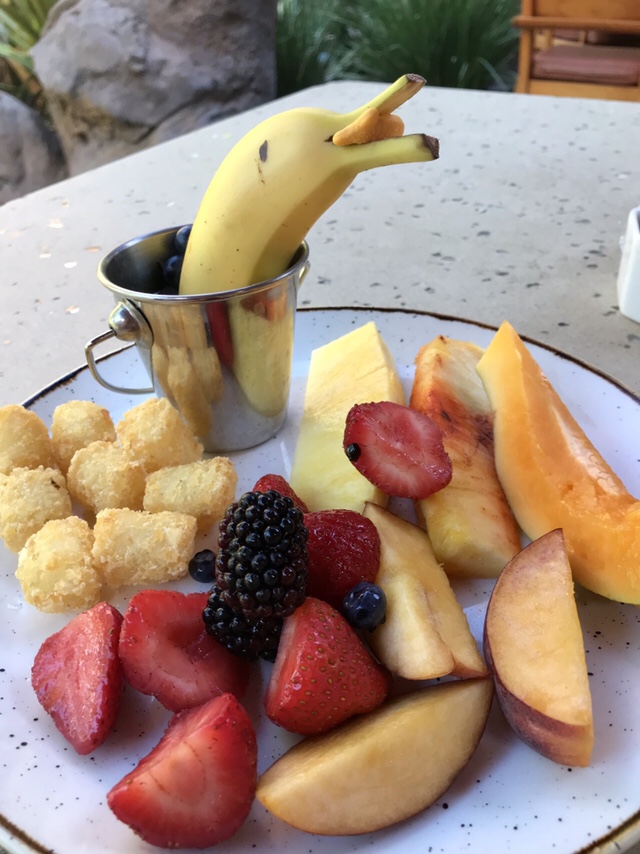 We had the chef quickly walk us around the buffet to see what we could eat. Other than some fruit and some tater tots, not much was available. (Although, look at the cute the banana dolphin!!!) Luckily, our chef was eager to make us a feast!
First up, grilled tofu: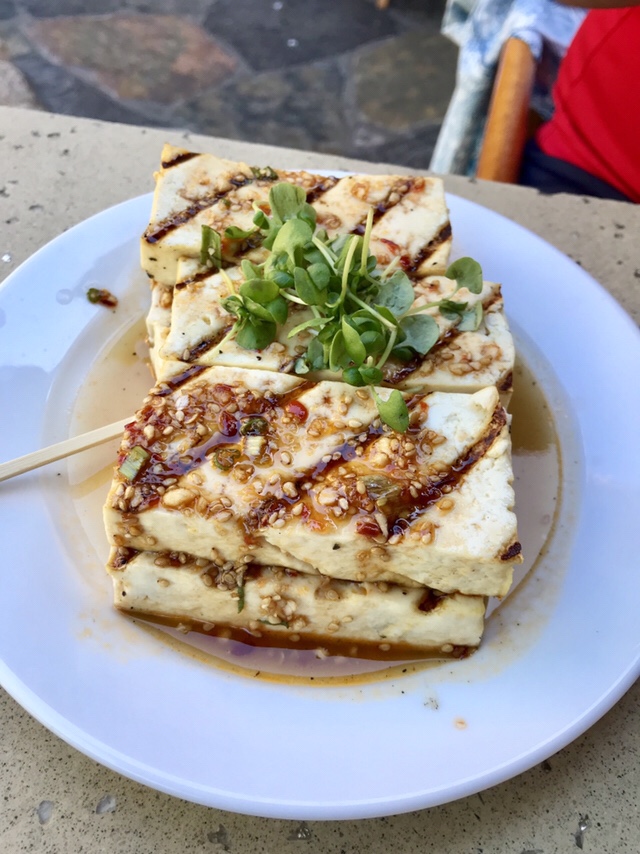 Steamed vegetables. I love broccolini, and the only other restaurant that ever has it is Cape May Cafe at Disney World.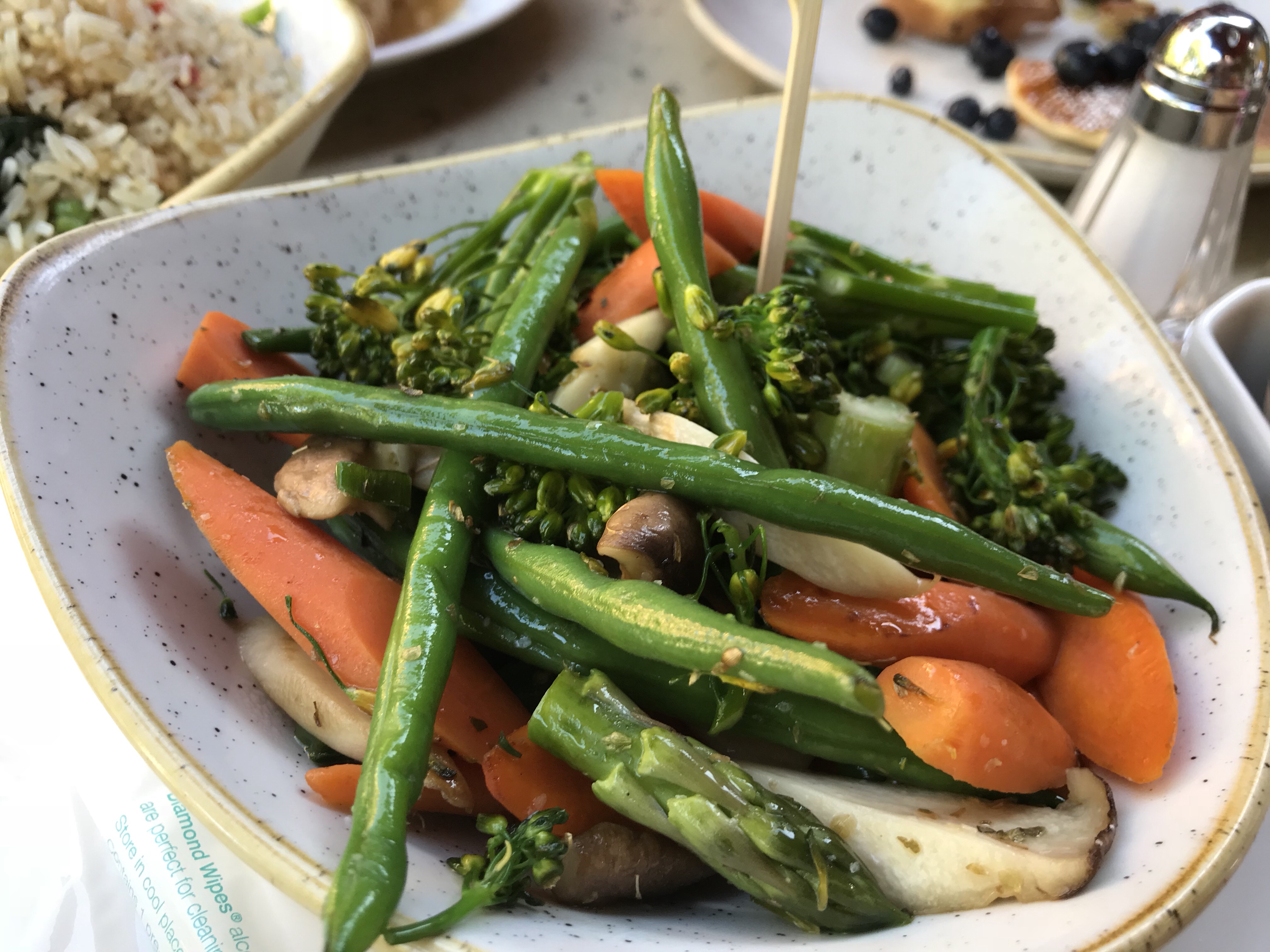 Potatoes were delicious.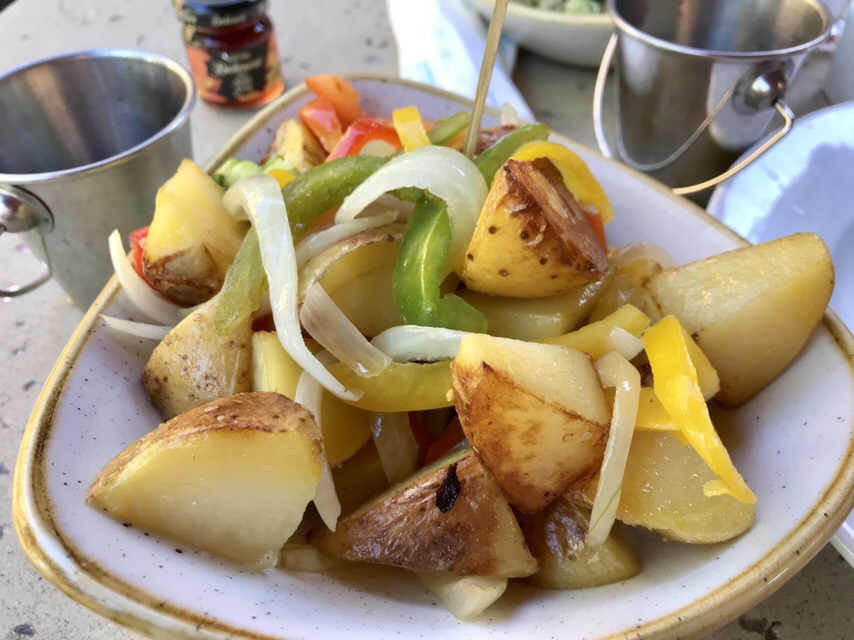 Japanese-style miso rice. Not my favorite, but Nathan enjoyed this.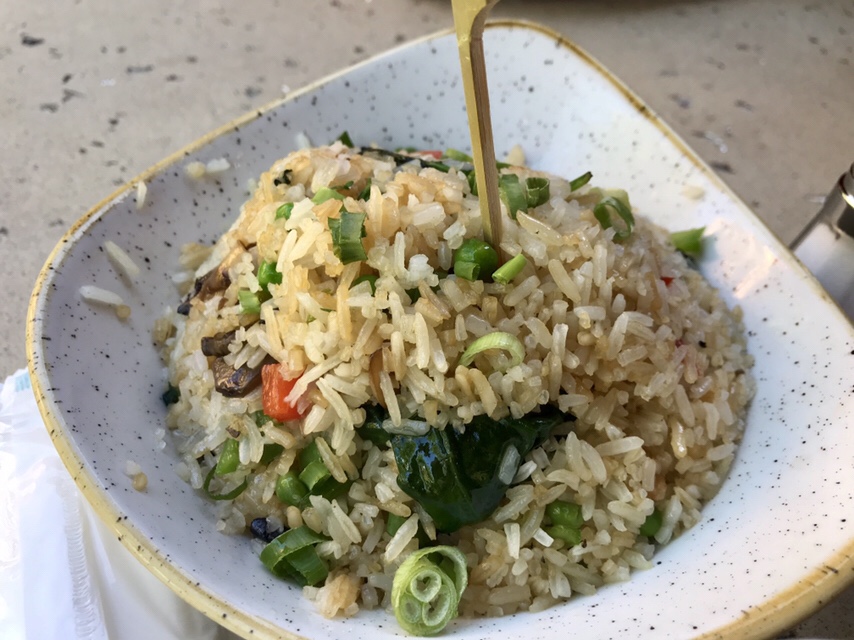 And, of course, no Disney breakfast is complete without Mickey Waffles! These were so good, I had to ask to make sure they were gluten free! The pancakes were delicious, too!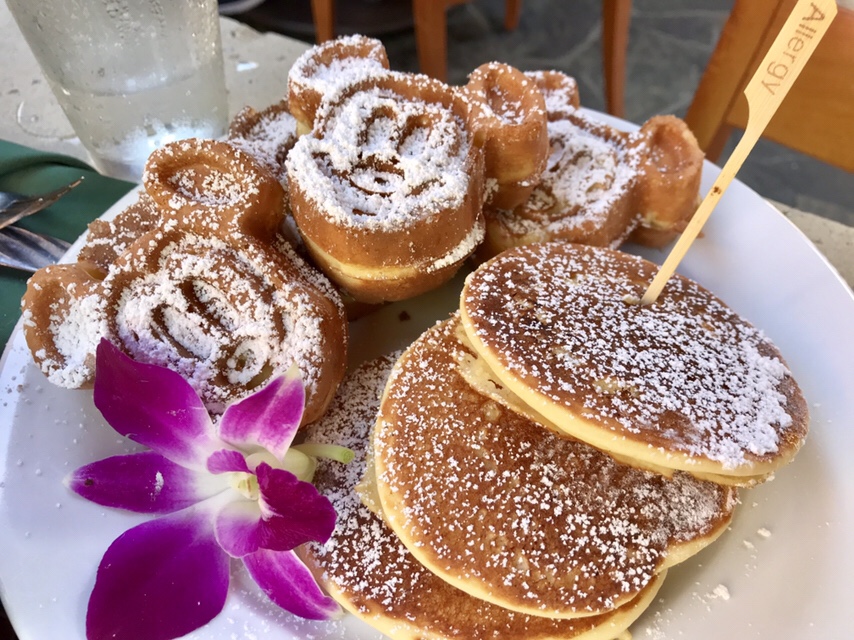 A whole plate of dragon fruit. I liked the red better than the white, but it is still not a fruit that I enjoy very much.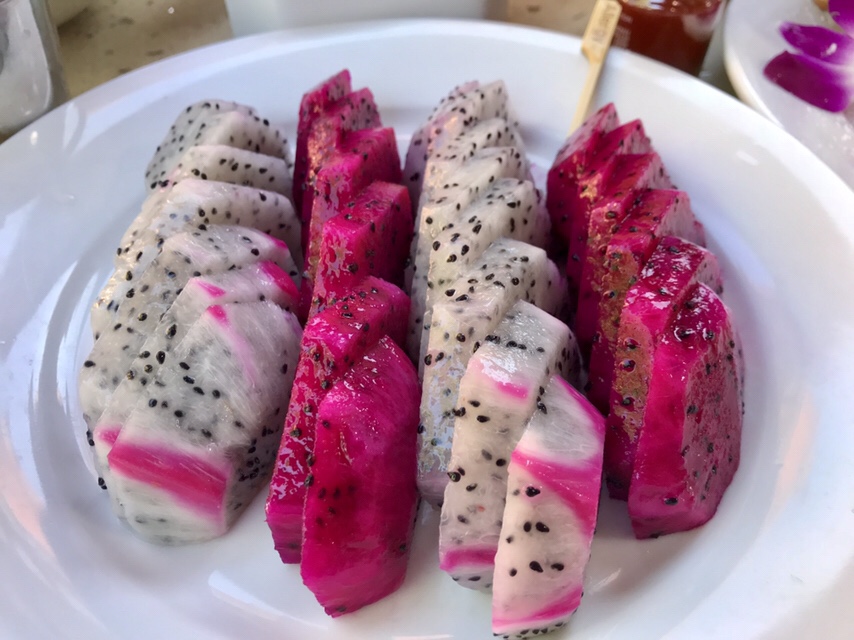 For dessert, we were brought a Mickey brownie!!!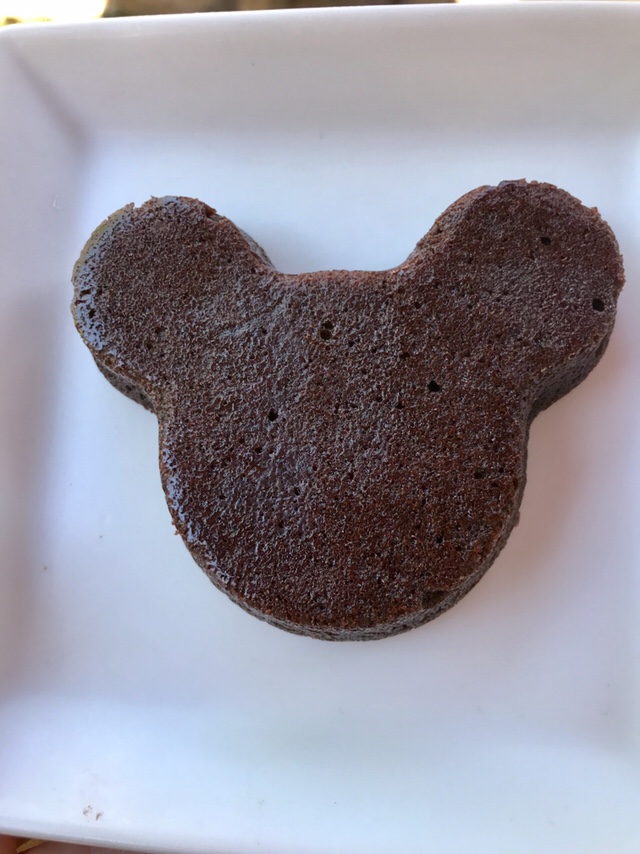 We certainly stuffed our faces and still had some leftover food. Our waitress (who looked like America Ferrara) was nice enough to get us some to-go boxes so we could finish our food later.
The Characters
Before breakfast, you are able to meet Mickey and get a picture with him. These pictures are for sale, but we didn't buy them. The helper will also take a picture using your own camera, and I thought those were just as good.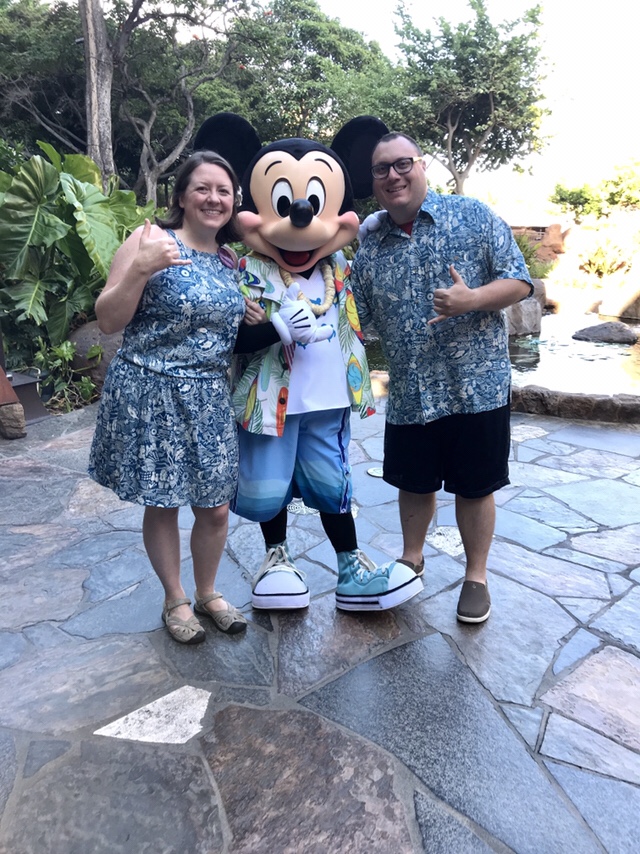 Pluto is walking around to your tables and he was so playful!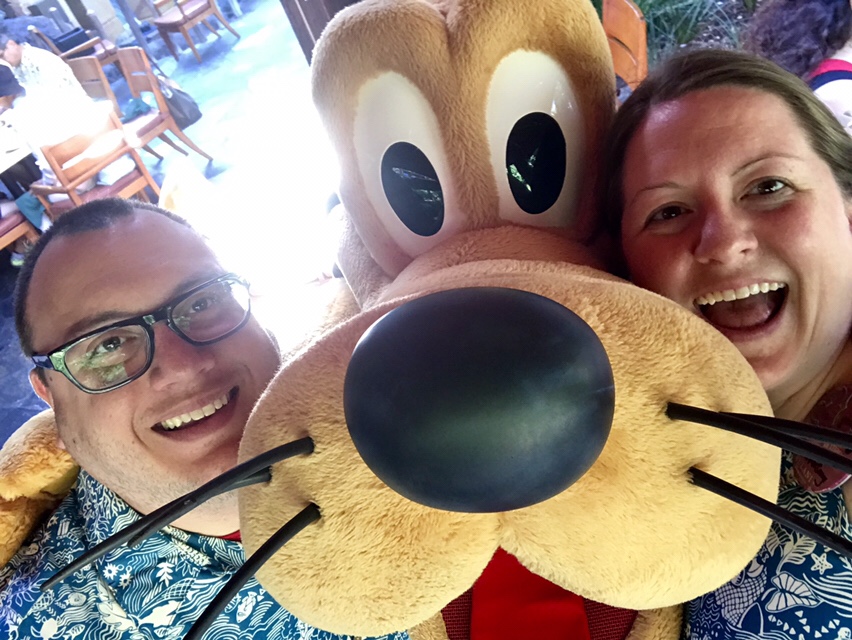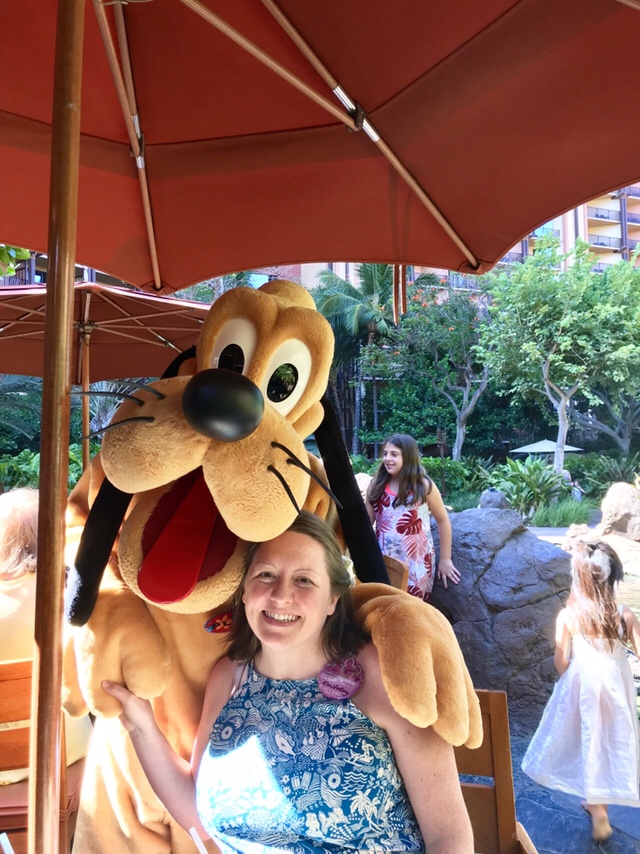 Minnie Mouse was also walking around being her fabulous self.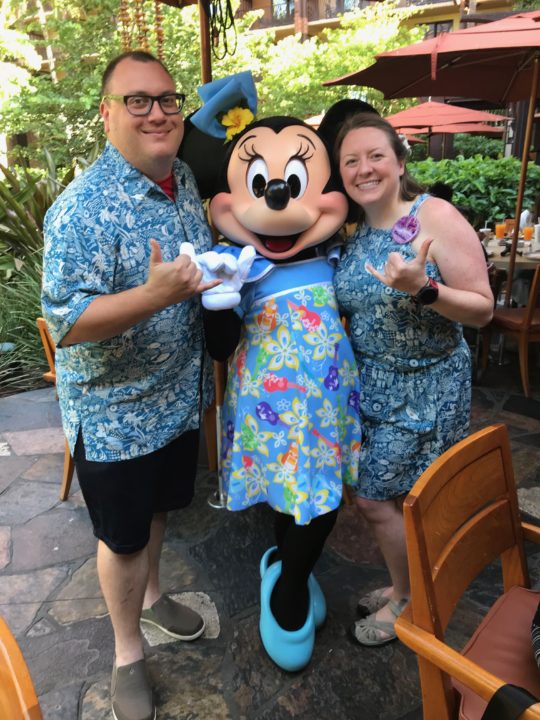 In addition to Mickey, Pluto, and Minnie, there were fun musical numbers, dances, and activities with Aunty!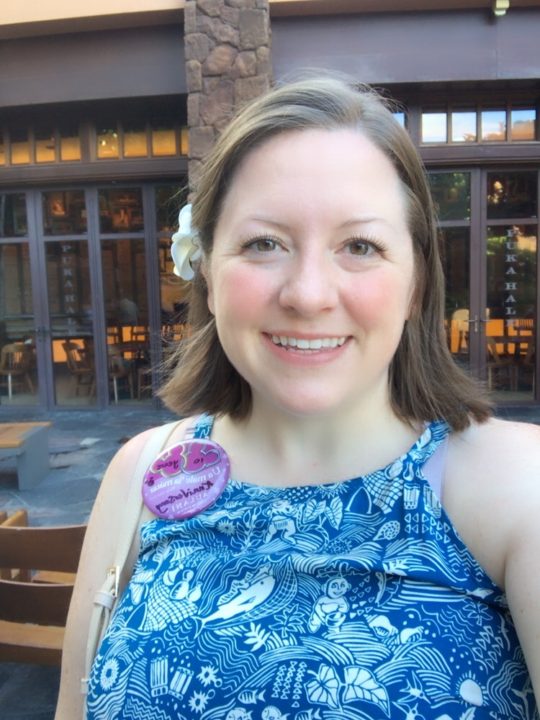 Makahiki is a great character breakfast, with amble gluten-free and vegan options. This breakfast and experience was completely worth the money, and we will be back again!