My Ocean View Room at Aulani – A Disney Resort & Spa
Disney's Aulani Resort & Spa
I recently took a trip to Hawaii! I stayed at Disney's Aulani Resort & Spa, located in Ko Olina, Oahu. It was a magical experience and I can't wait to share more about my vacation 🙂 To start off, I wanted to post some pictures of my room at Aulani!
We reserved a DVC Deluxe Studio Villa with an ocean view. Located, on the 5th floor, room 1205, our balcony faced west. Room capacity is up to four guests, with one queen bed and one queen sleeper sofa. There is a full bathroom and room size comes in at 356 square feet.
Inside the Room
Upon entering the room, you see the kitchenette, complete with mini fridge, microwave, coffee pot, and disposable plates, bowl, cups, and silverware.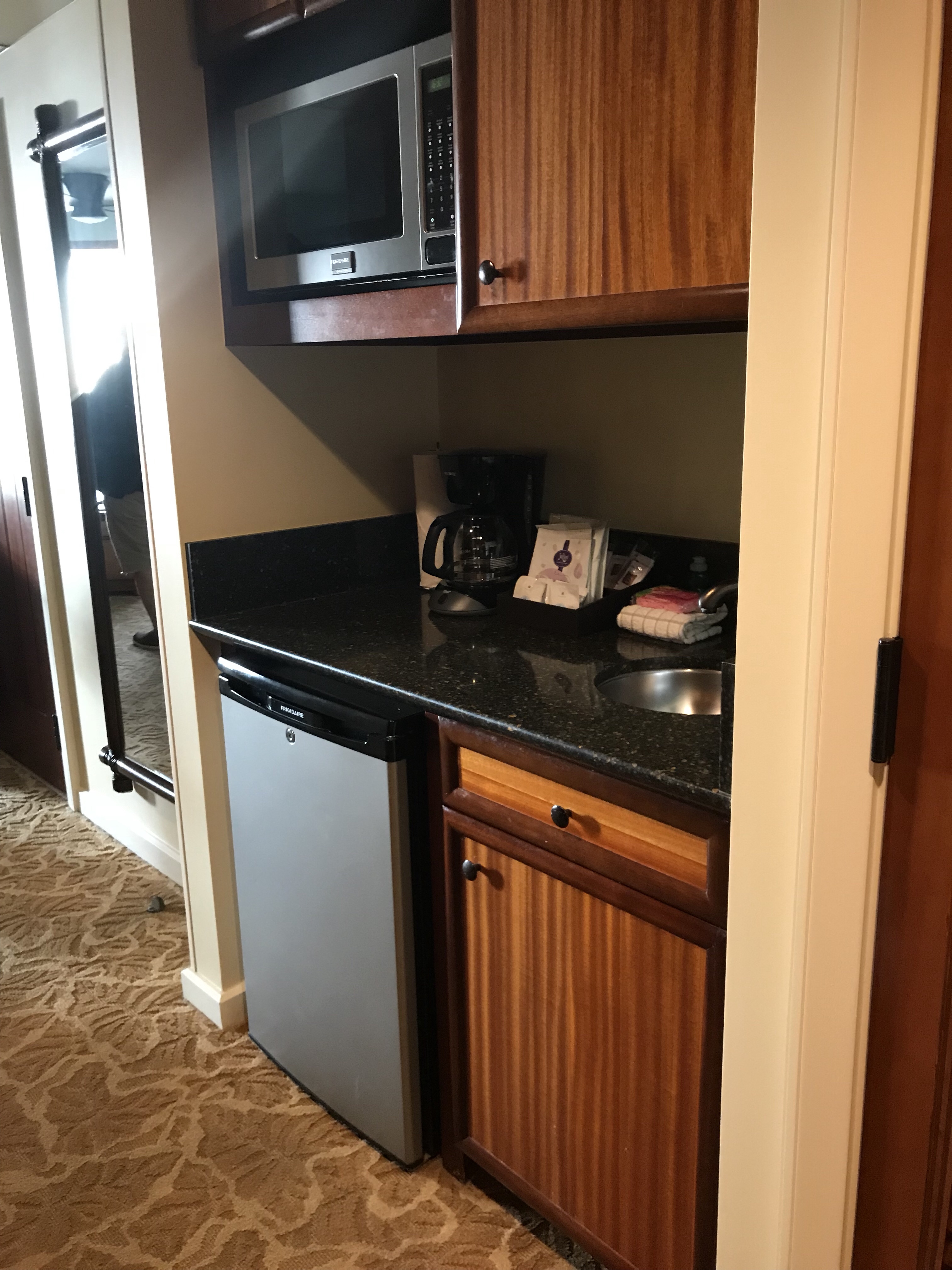 Across from that is the bathroom. The sink and shower are opened up to the hall.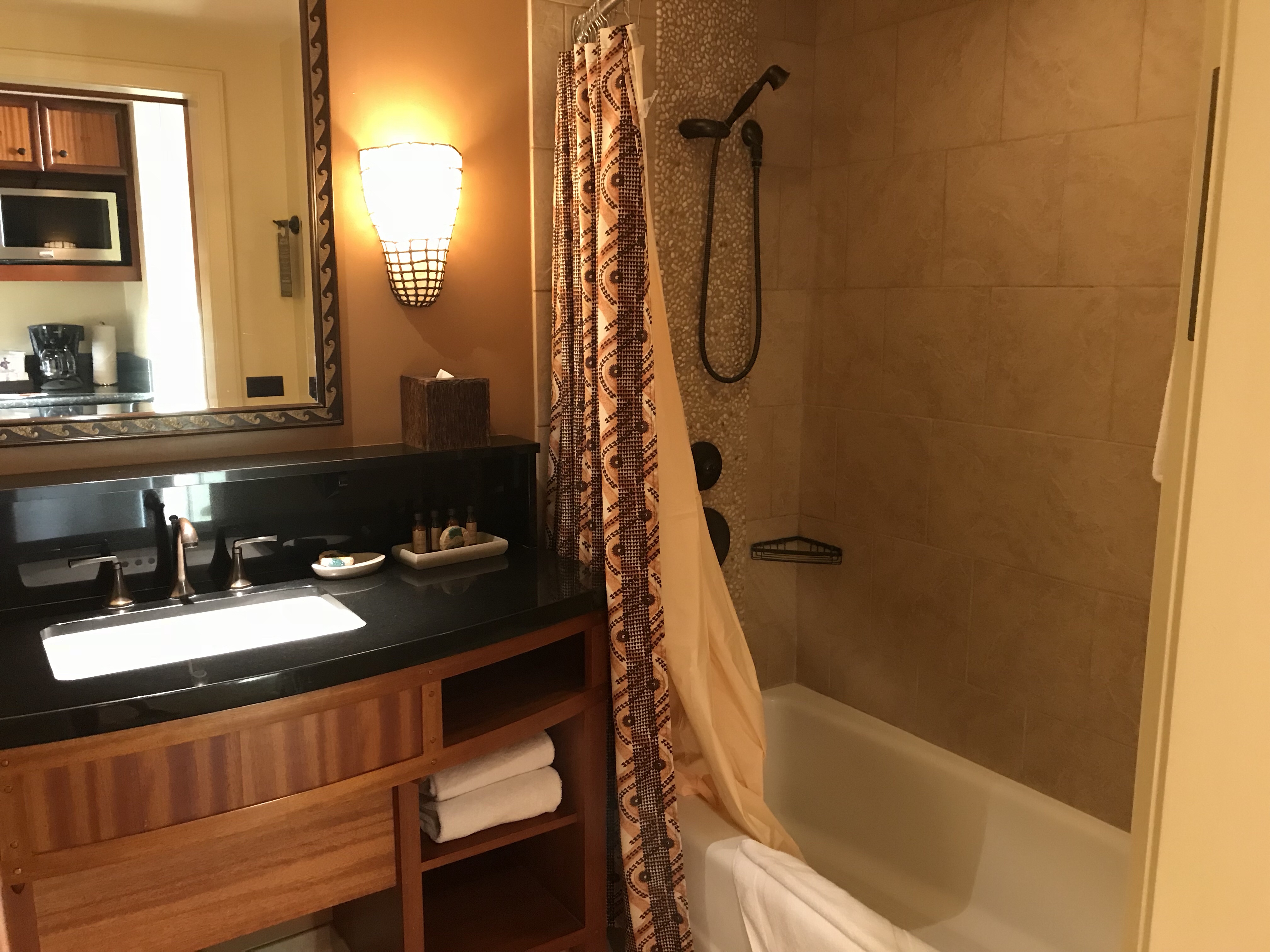 The toilet is its own room, with a sliding door. That robe ( you can see it in the mirror), by the way, was pretty comfortable. I wore it everyday while in the room!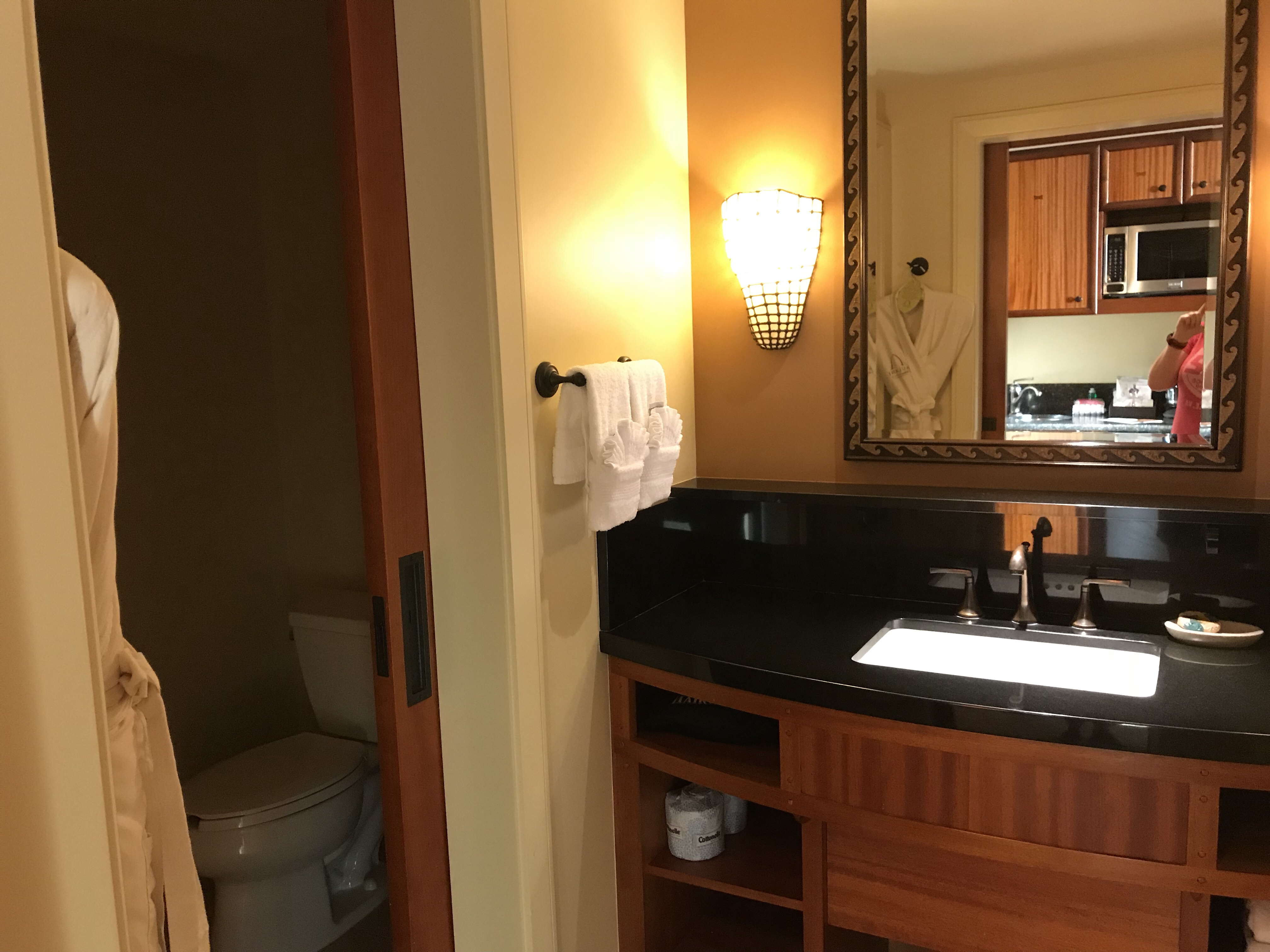 The toiletries are super cute and smelled really nice.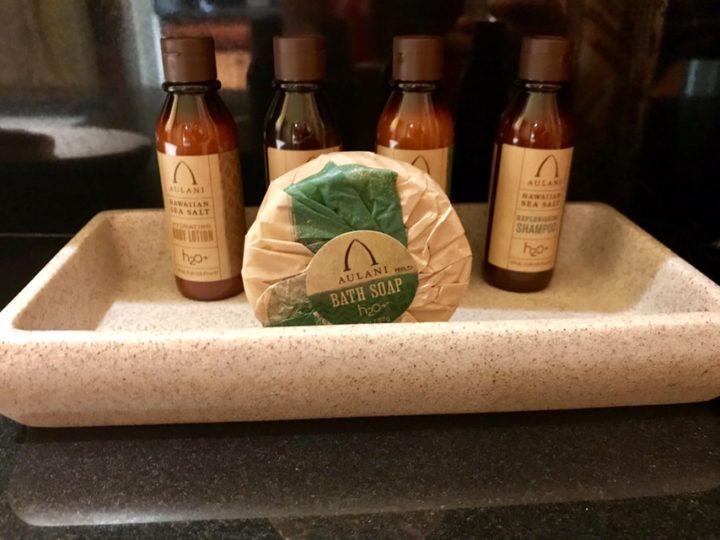 Walking more into the room, you encounter the queen bed and a small table and chairs on one side of the room.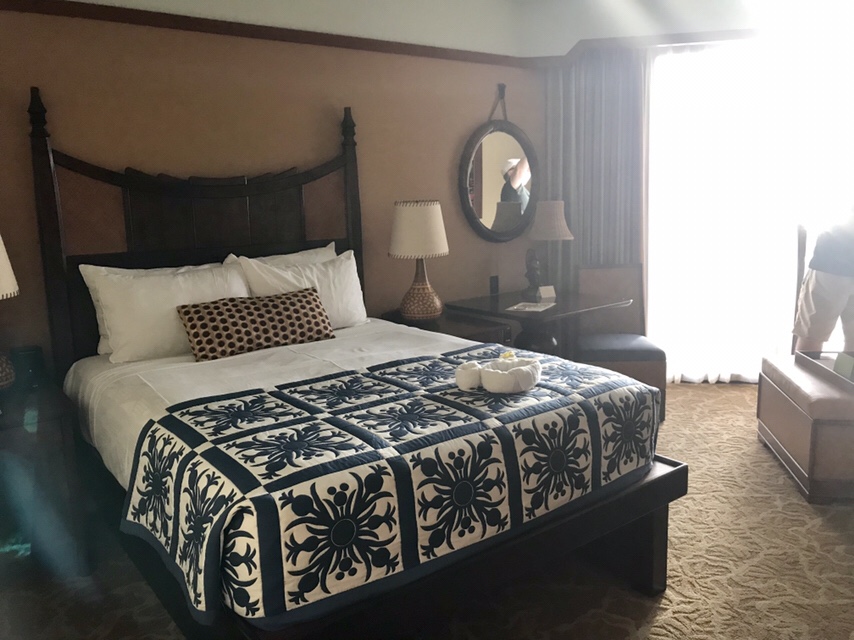 The small little touches of the decor, such as the pineapple and Mickey bed spread, was just adorable. They also greeted us with a Mickey towel animal and flower beret!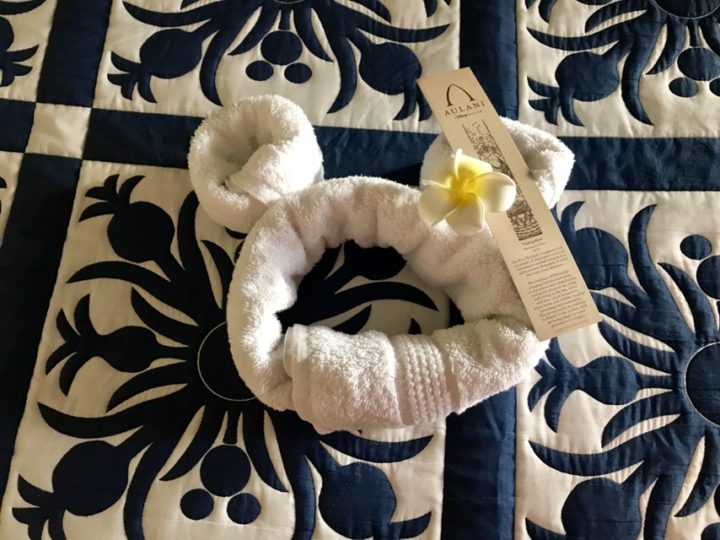 The other side of the room has the queen sleeper couch, an ottoman, the dresser, and TV.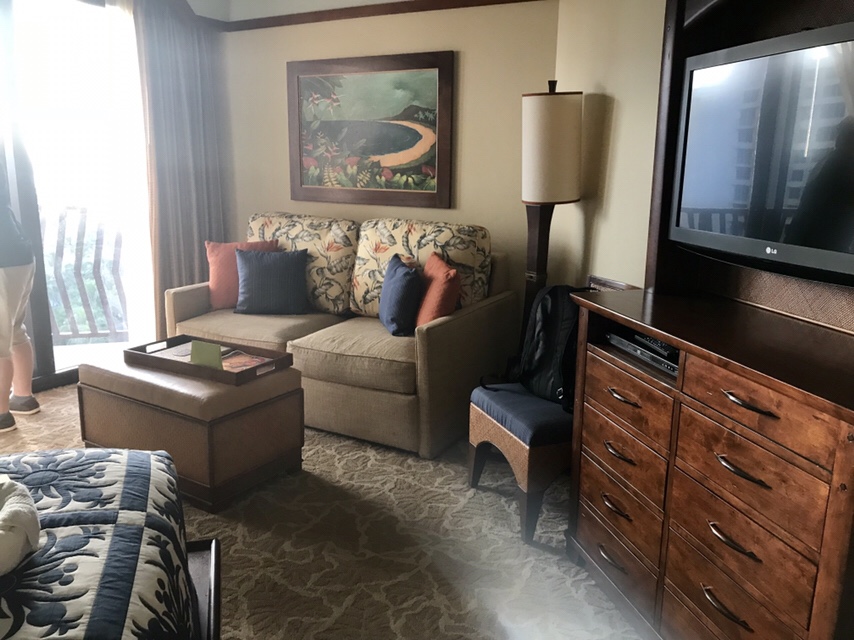 The View from our Balcony
Room 1205 is on the west side of the resort. It is an Ocean View, but probably not my favorite view. We could see many different things from our balcony.
Looking down, we saw the adult pool.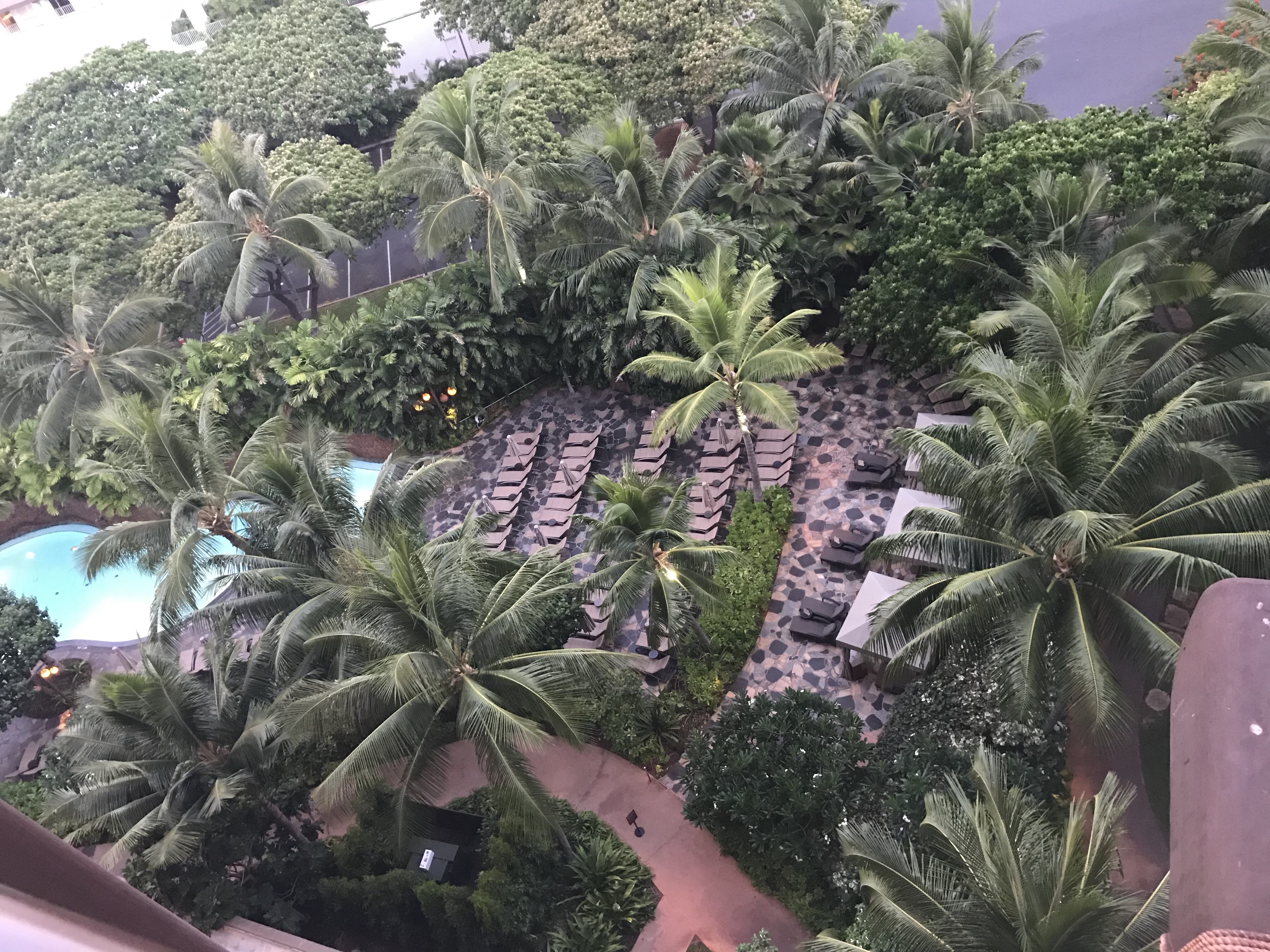 Looking right, we could see more resort rooms, a mountain, and the road to Waianae on the western side of Oahu.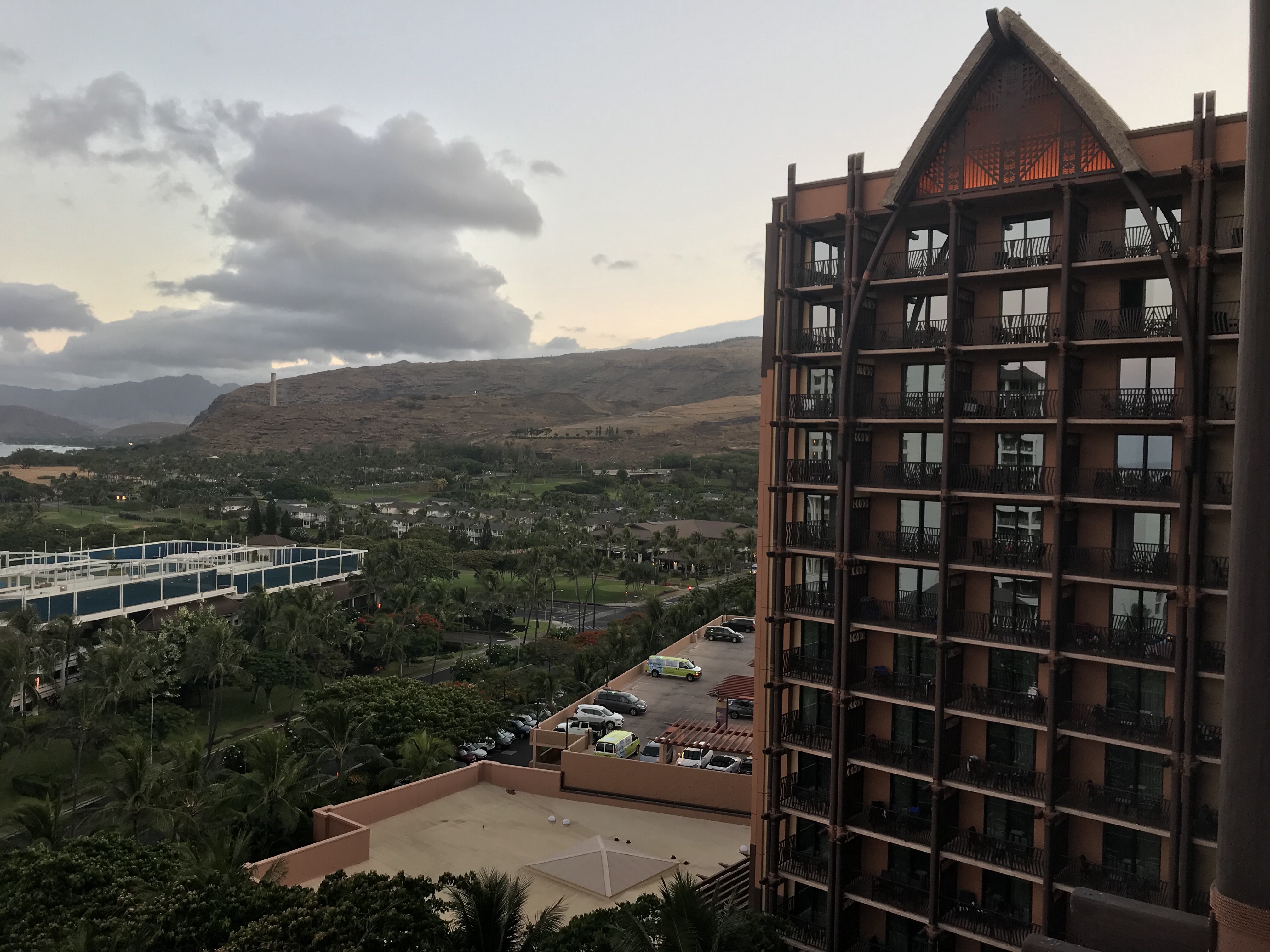 A closer view of the mountain. I think the tall building on top of it is a lighthouse.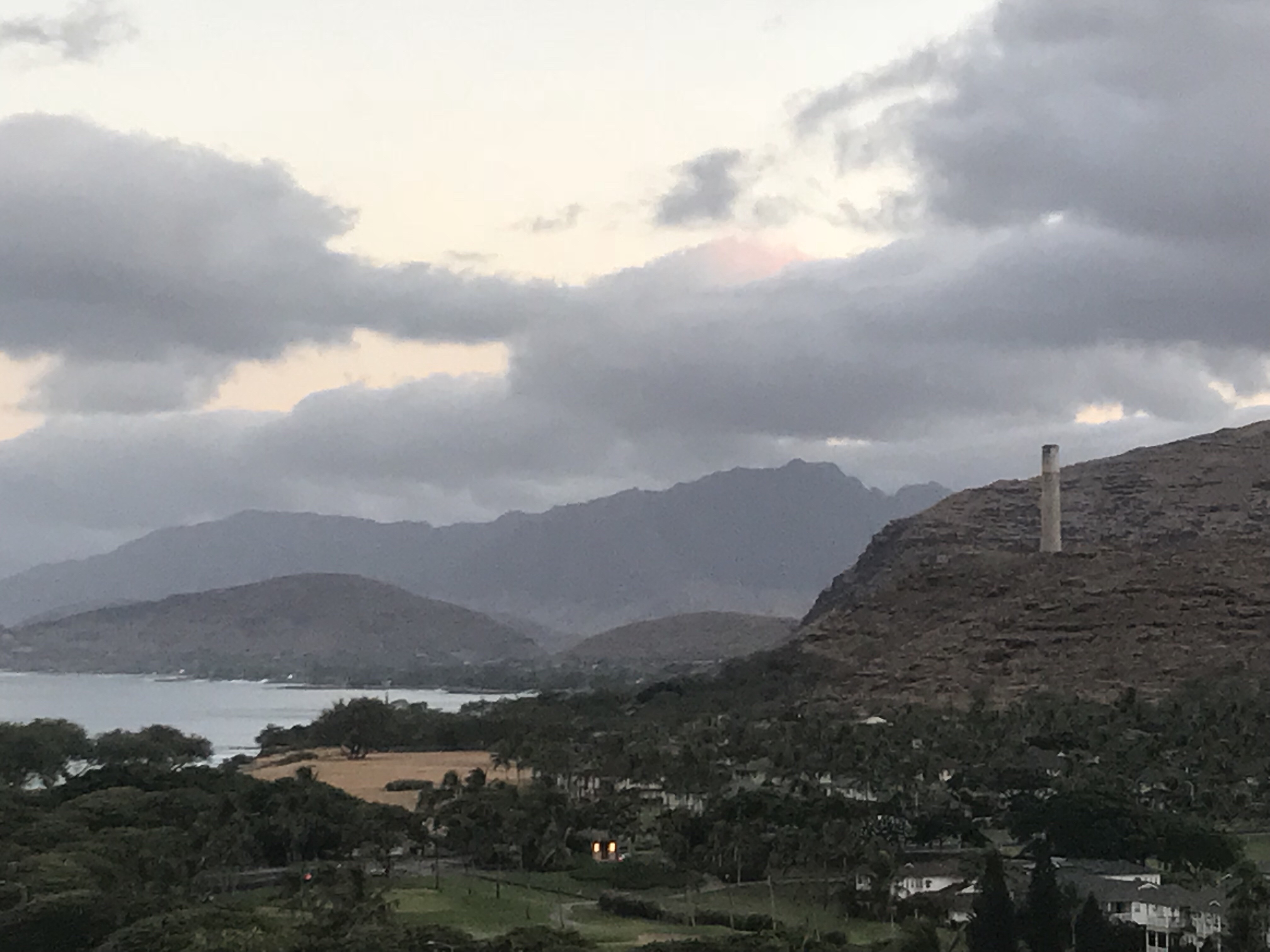 Looking right, you can see the Four Seasons Resort. It's a pretty building, but it's not what I wanted to see!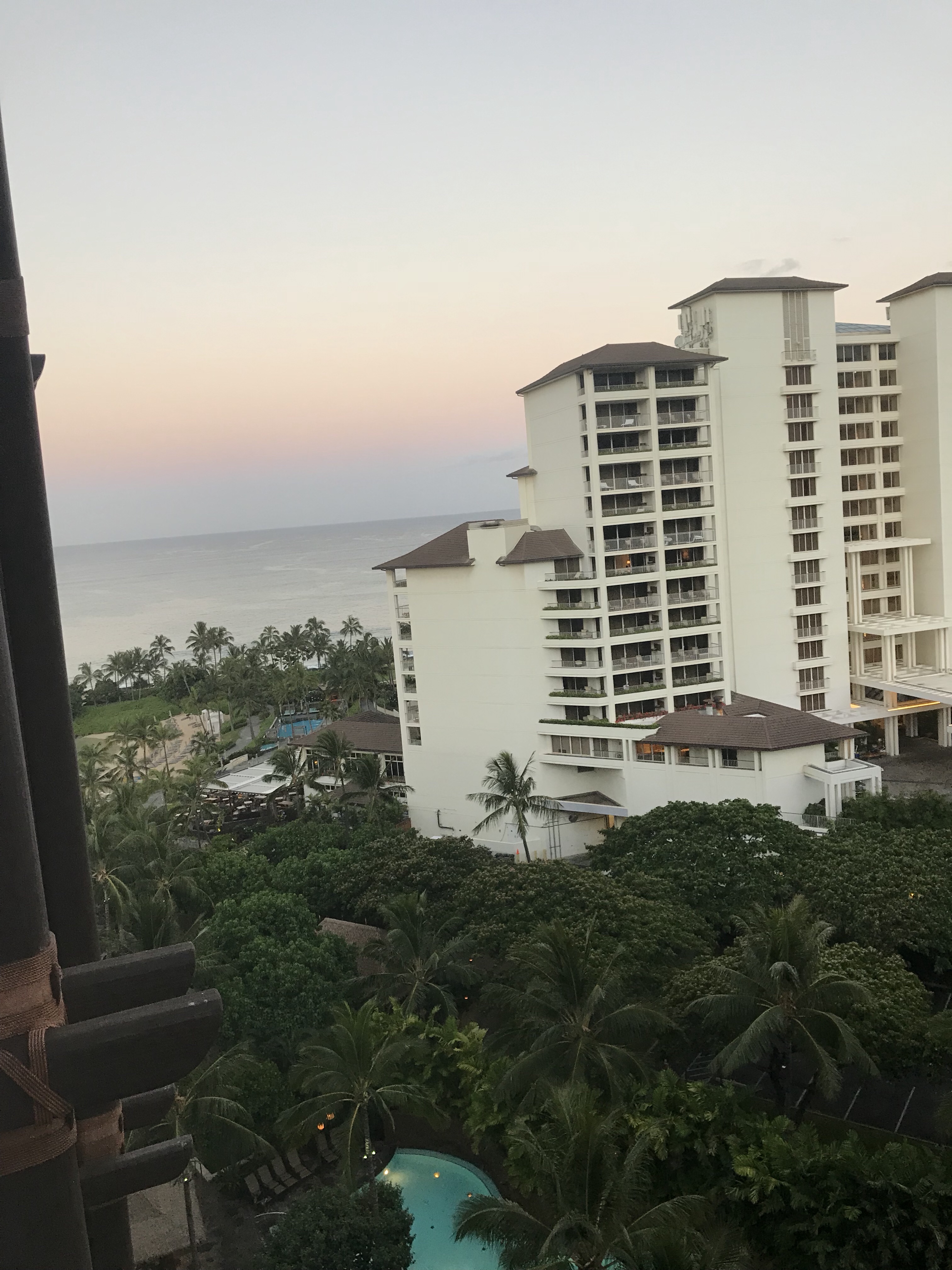 The best thing about our western view, though, was that we got an amazing view of the beautiful Hawaiian sunset!
I spent many evenings enjoying the sunset from the balcony! (Though it is interesting to note that sunset in Hawaii is early. It happened around 7:15 each night.)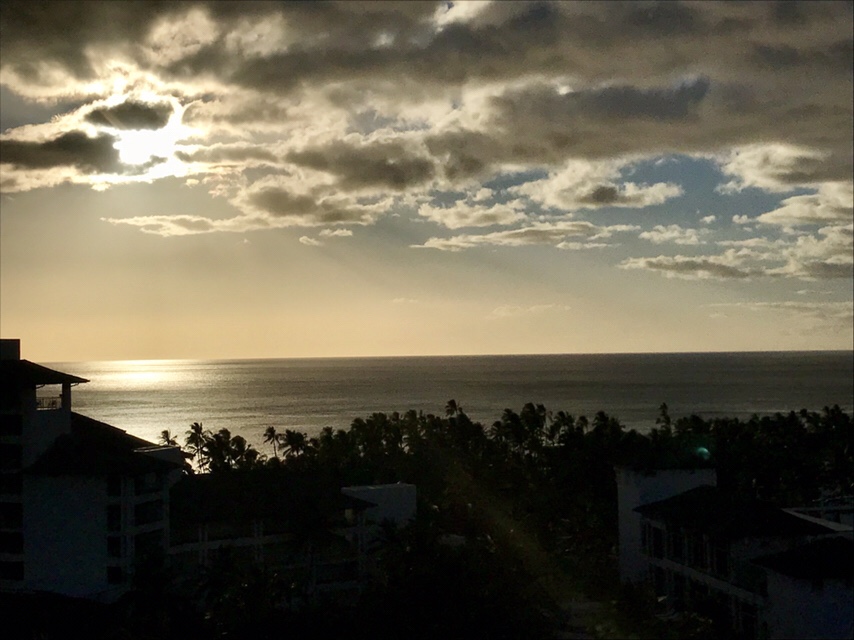 Stay Tuned!
I will have many more Hawaii posts for you coming up soon!