*This review is from July 2018*
We had just arrived at Aulani – A Disney Resort & Spa after a full day of travelling from Virginia. We were exhausted and starving after not eating anything but a few snacks that day. After checking in and dropping our luggage off in our room, we went in search of dinner.
We first went to the quick-service Ulu Cafe to see if there was anything we could eat (for those that don't know, I am gluten-free and vegan). I quickly talked to the server, but she was not much help and sent us to Off the Hook.
Aulani's "Off the Hook" Poolside Lounge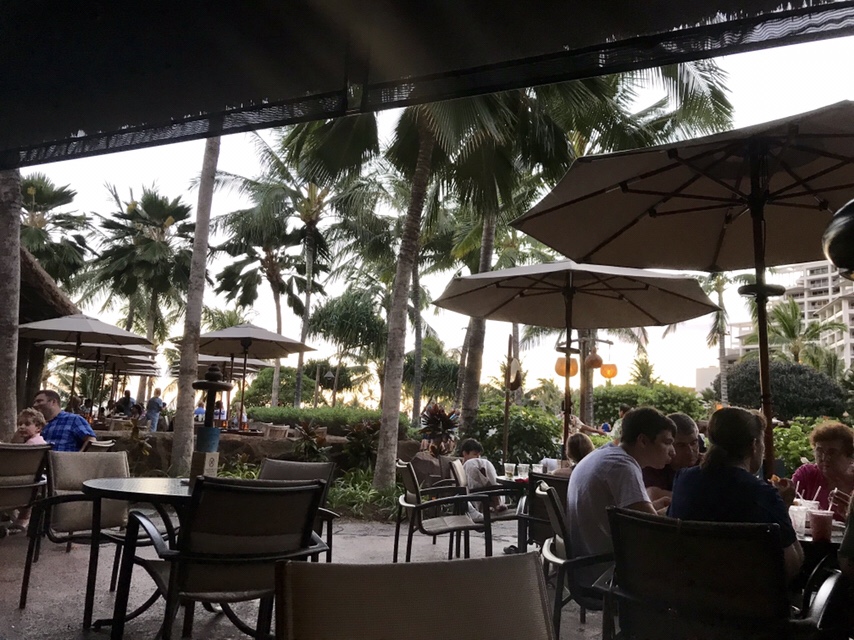 Off the Hook is a relaxed "restaurant" near the Waikolohe Valley pool area, near the entrance to the beach. They offer popular poolside options, such as burgers, sandwiches, wraps, salads and appetizers. There is also a full bar with tropical cocktails and local beers.
The Menu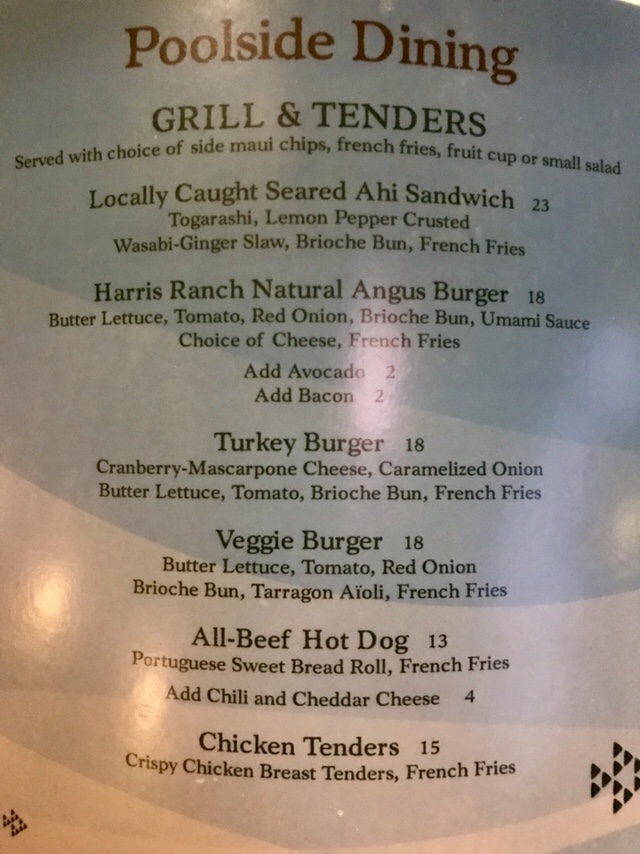 I was very happy to see that there was a Veggie Burger listed on the menu. Everyone at the resort calls it the Protein Burger. It is, in fact, the delicious Beyond Meat Burger.
I could not get it with the bun, aioli, or fries. I ordered it wrapped in lettuce and with a side of fruit, excited for some delicious Hawaii freshness with my juicy burger.
Then it came out….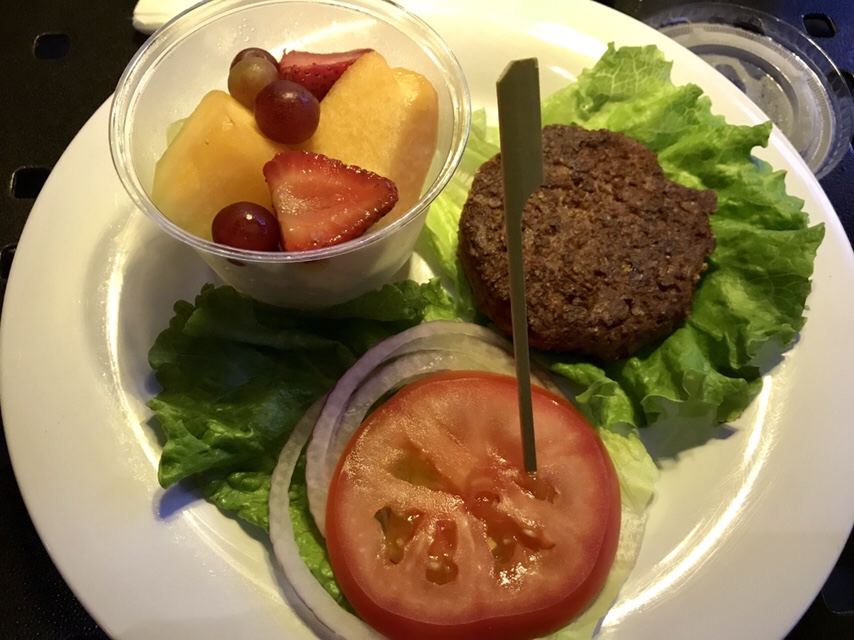 My Meal
Two pieces of lettuce and a small fruit cup. The fruit was not even good. It was definitely from a pre-packed fruit salad and was not fresh tasting at all. I was hoping for more than two pieces of lettuce, as that made a pretty pathetic bun-substitute. (The burger itself was tasty, though.)
The worst part was that this meal cost me $18!!!! I understand Disney prices and all, but honestly, this was NOT worth the price for what I received.
Lesson learned….Time to look for better places for me to eat at Aulani!
Want to learn more about Aulani and Oahu?
I will be documenting my experiences here!