It's time to share some more of my Hawaiian adventure! After having breakfast with Mickey, Minnie, and Pluto at the Makahiki Buffet at Aulani, A Disney Resort & Spa, I went to explore the resort a bit. My husband and I did not yet have our luggage due to an airplane error, so we could not go swimming. However, we decided to go check out the lagoon and beach area.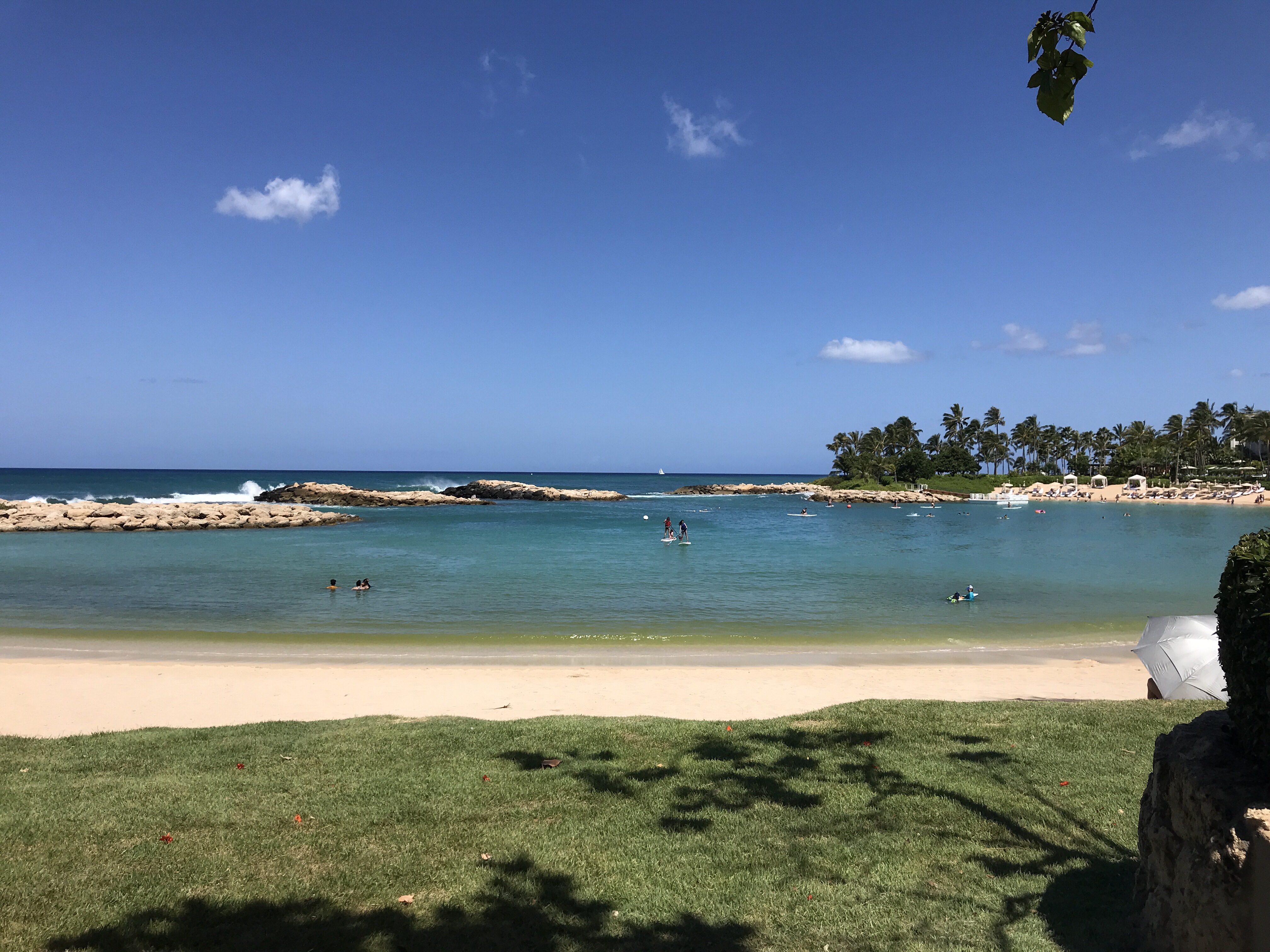 The Lagoon at Aulani, A Disney Resort & Spa
Located right past the swimming pools is a mostly private lagoon, shared only with the Four Seasons Resort next door. It is actually a public beach, but the chairs and umbrellas are all reserved for guests of the resort.
The beach area is nice, with tons of chairs and lots of space to play in the sand. The water is on the calmer side, but you still can get a few residual waves near the shore. The water is very salty, and you can float in it without a life preserver! That is probably the most surprising thing I learned on this trip! It was so fun to be able to float!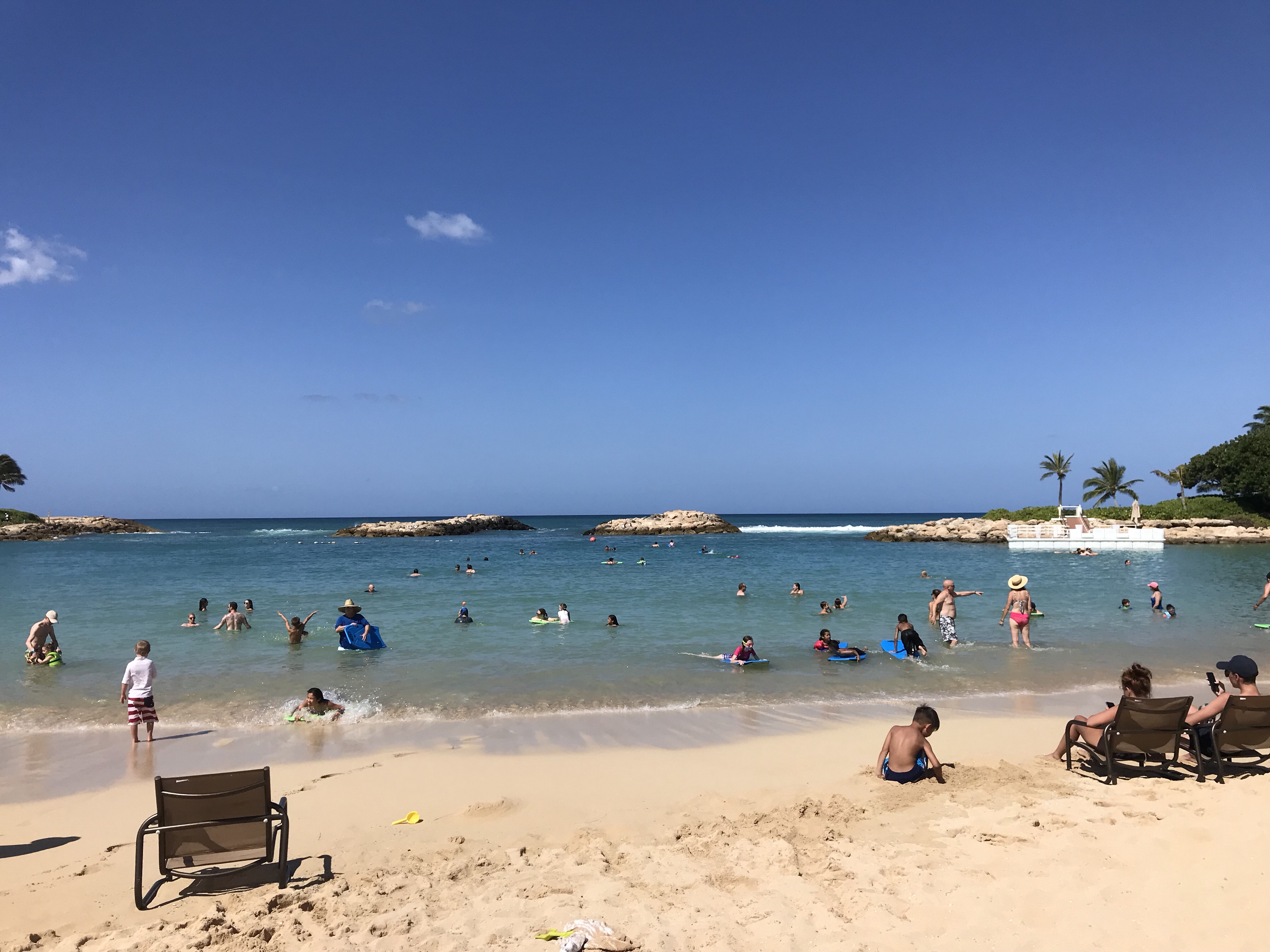 Amenities
Amenities that are included with your stay are towels, Boogie boards, sand toys, and life jackets. Later in my stay, I did borrow a boogie board from Makiki Joe's (where you can get all of the other equipment) and headed out to the waves by the rocks. They weren't very strong, but it was still fun to "ride the waves".
Options for rent are snorkel sets ($20 per day) and stand-up paddleboards ($39 per hour). I had brought my own snorkel from home. There were a few fish in the back of the lagoon, but it was a bit murky due to the waves at that section.

In addition to beach chairs and umbrellas, there are private options that you can rent for the day. The Beachside casabella, a 2-seat lounger with awning, is $75 per day.
There are also other options:
'AMA'AMA Upper Veranda: Look upon the ocean from any of 2 casabellas, available for $150 each for a full day.
'AMA'AMA Lower Veranda: Be closer to the beach on this lower level, where 3 casabellas are $225 each for a full day.
Executive 'AMA'AMA Lanai: Splash out with this sumptuous setup, featuring 2 casabellas, 2 lounge chaises, 1 table, 2 chairs, 2 umbrellas, a locking cabinet, a fruit platter, towels and 8 bottles of water for $325 for a full day.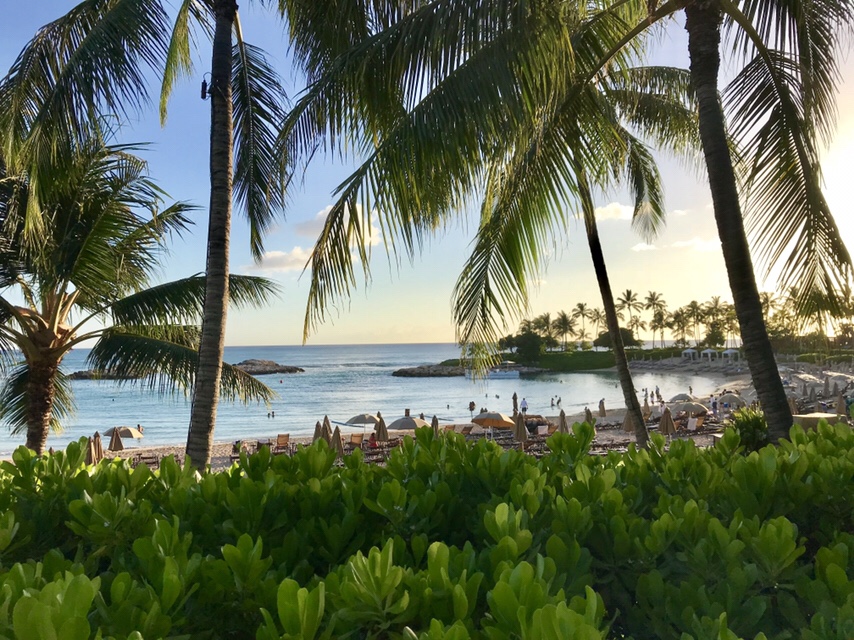 The lagoon is gorgeous! The picture above is taken from the Adults Only infinity pool at sunset.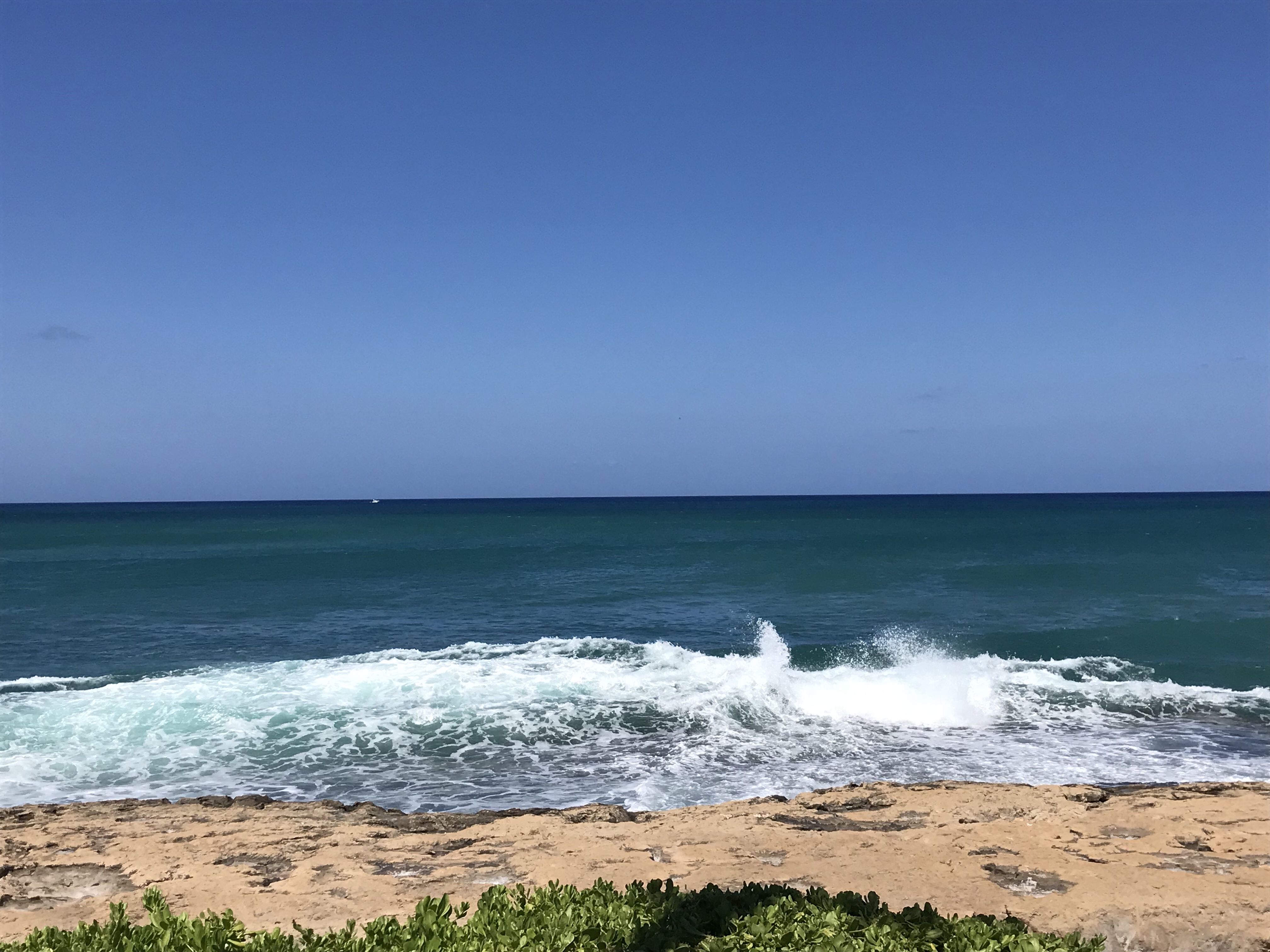 We walked around the lagoon path, to the edge of the ocean that is near rocks. We had a great view of the waves crashing. There is a grassy area and some people were having a picnic.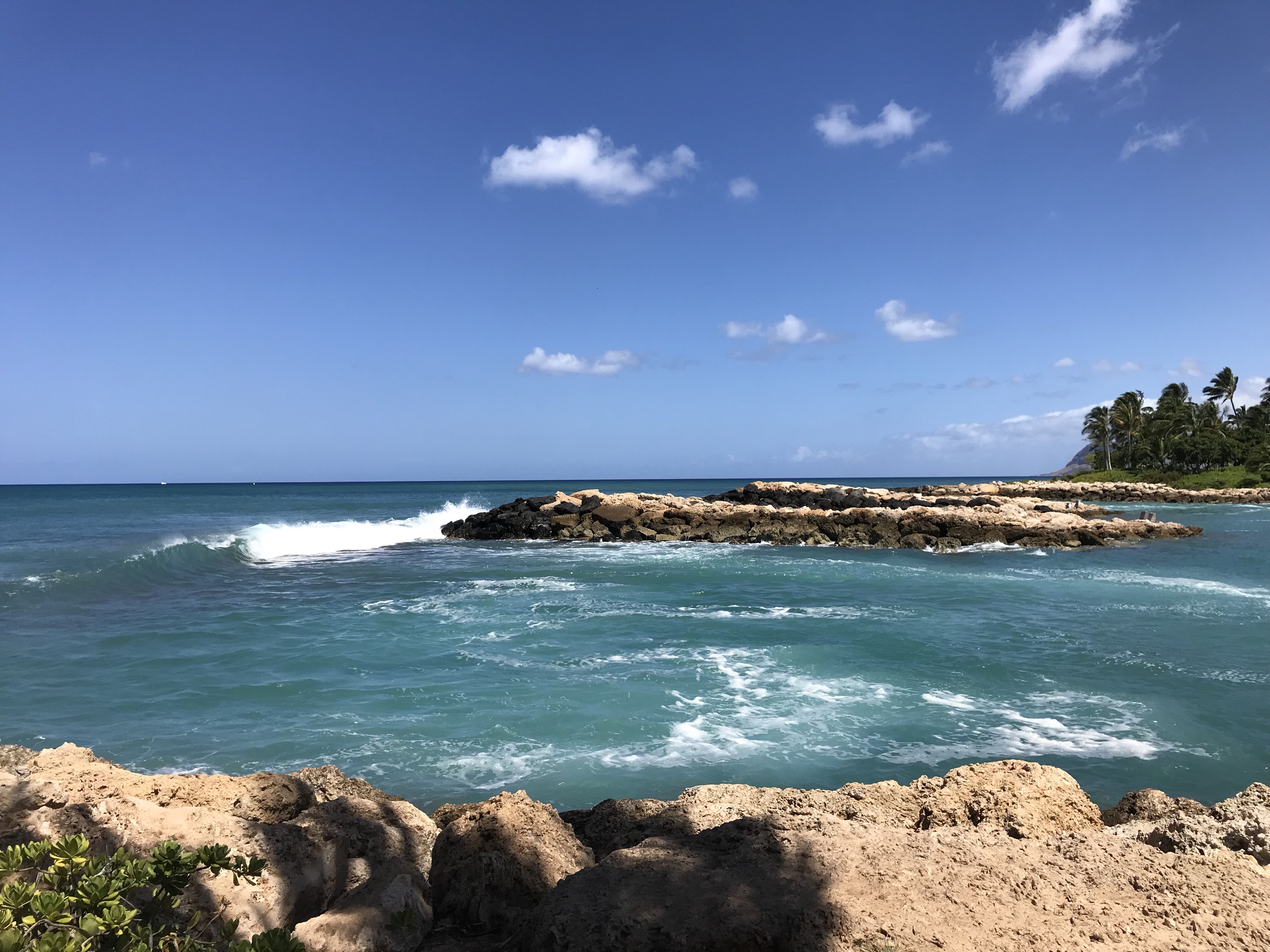 We loved Aulani because of this beach area. It is super close to the hotel (right out the door!) and the water is fun to swim and play in!