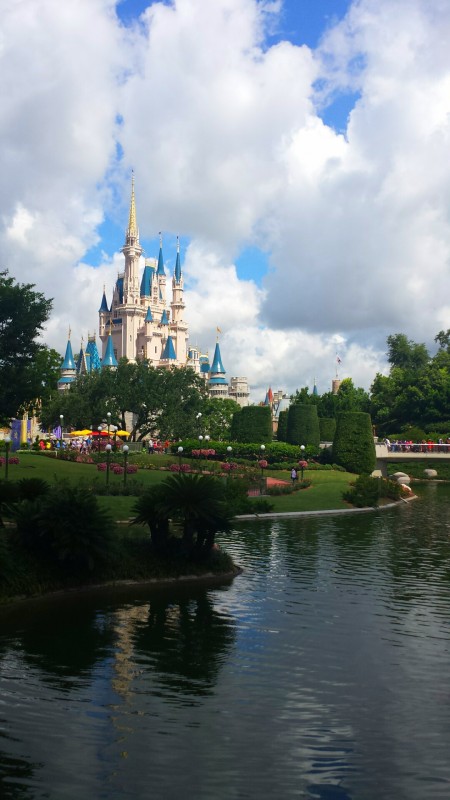 Ah, the Magic Kingdom! It's always so magical to visit here! I love looking at the castle and the amazement of everything around me, even though I have been there so many times before.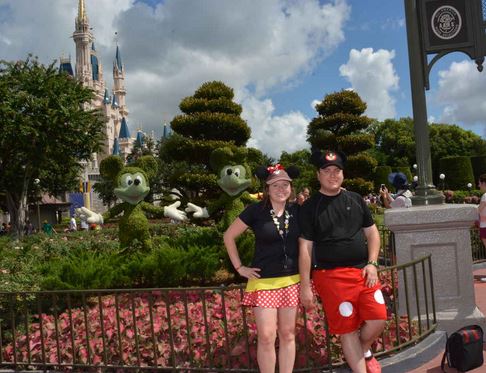 Yes, Nathan and I dressed like Minnie and Mickey one day! It's just more fun that way!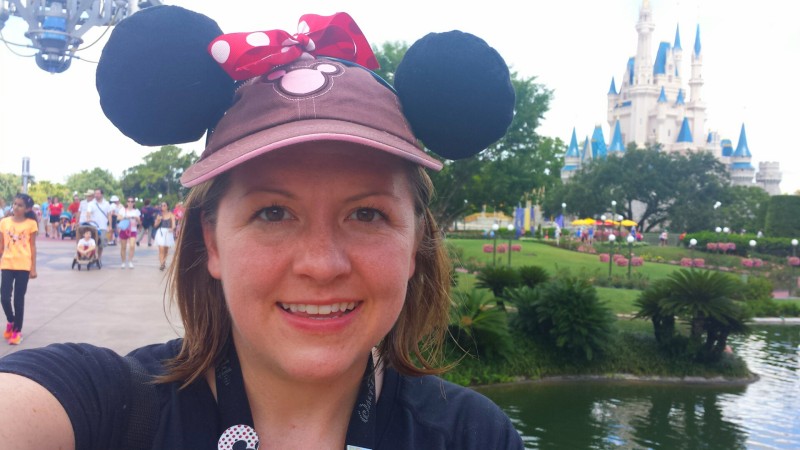 The bridge to Tomorrowland is the perfect place for selfies! You get the castle, the gardens, and the pond!
Just don't take a selfie with this side of the bridge…they are doing construction!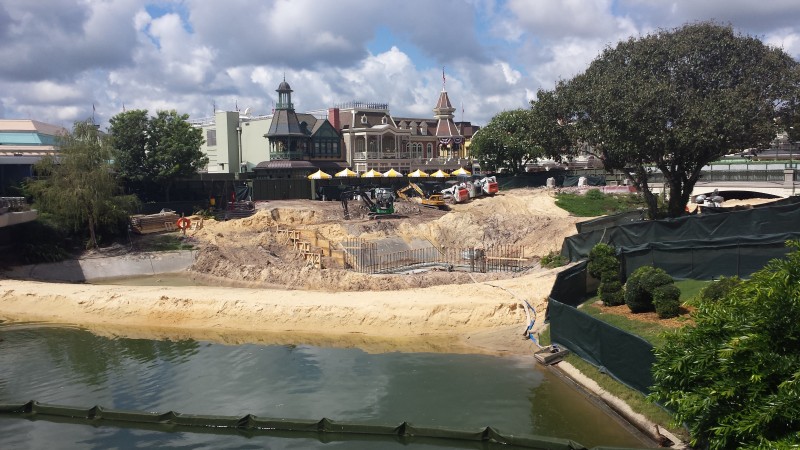 One of our favorite "shows" at the Magic Kingdom is Monsters Inc Laugh Floor. We like how each show is a bit different with the jokes and humor that is added. This time, Nathan got to be THAT GUY!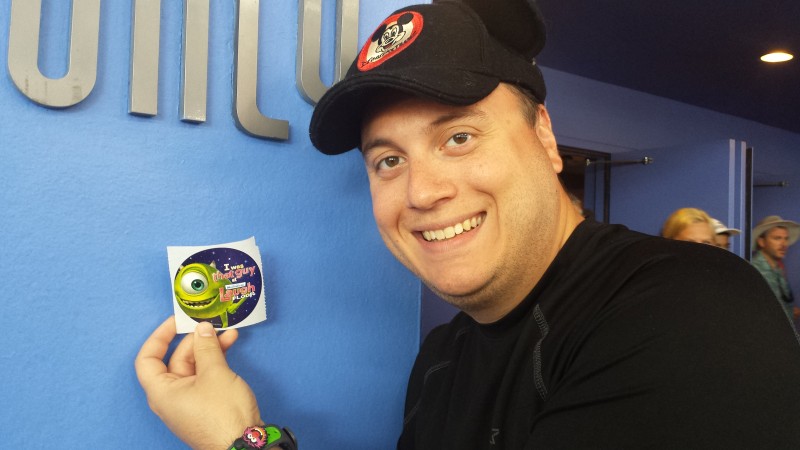 Of course, no trip to MK is complete without a Dole Whip. They are vegan & gluten-free, so that makes me very happy!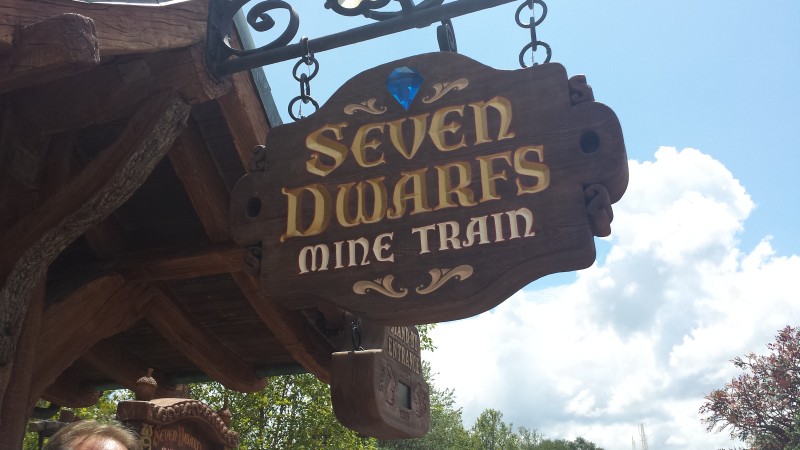 You can read my review of the Seven Dwarfs Mine Train here!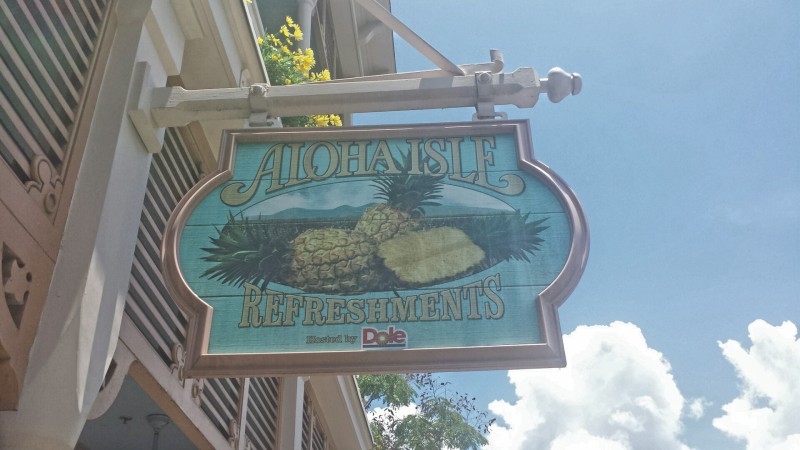 The first day I got a Dole Whip Float. It's very refreshing, especially on hot days.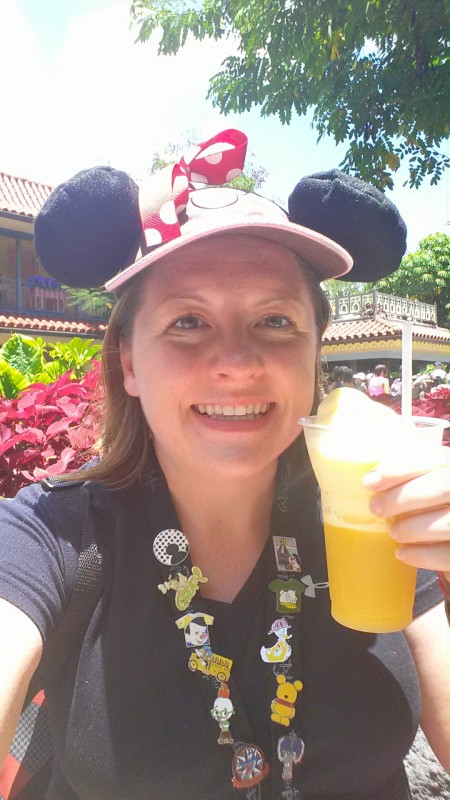 The second day I was at MK, I just got a Dole Whip and it was still delicious.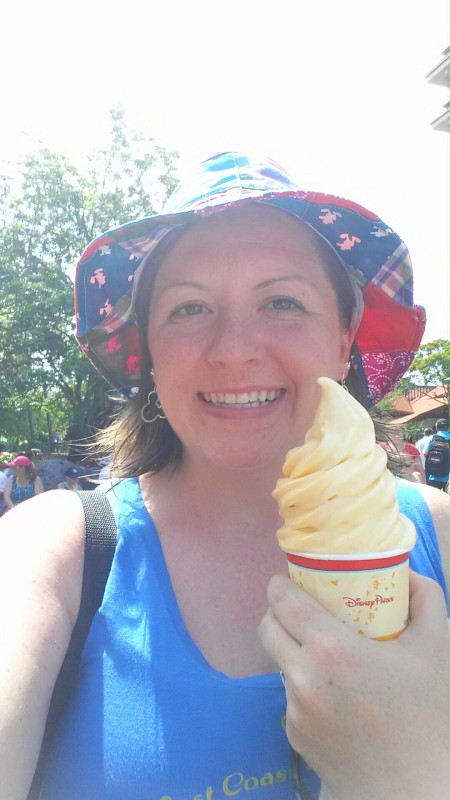 Here is the line for Splash Mountain. I know the ride is AWESOME, but I will never stand in line for hours! No way! Thankfully I am a pro at navigating Fast Passes and good times to ride on stand-by, so I never will have to stand in a long line!!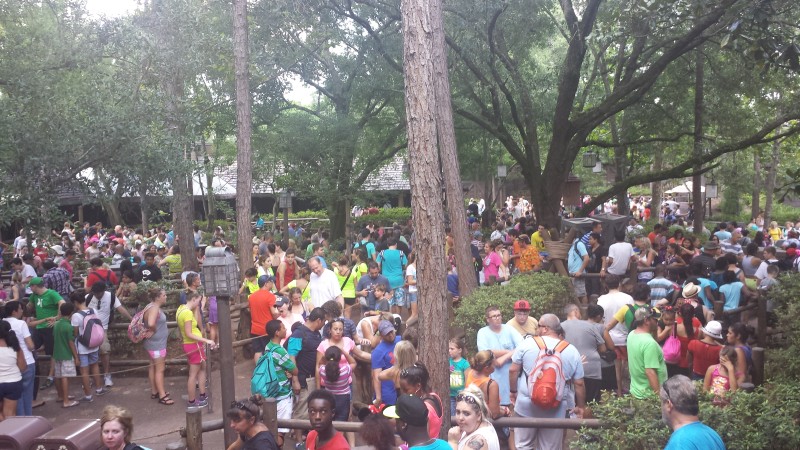 Enjoying the ride (though I always cringe at the drop!)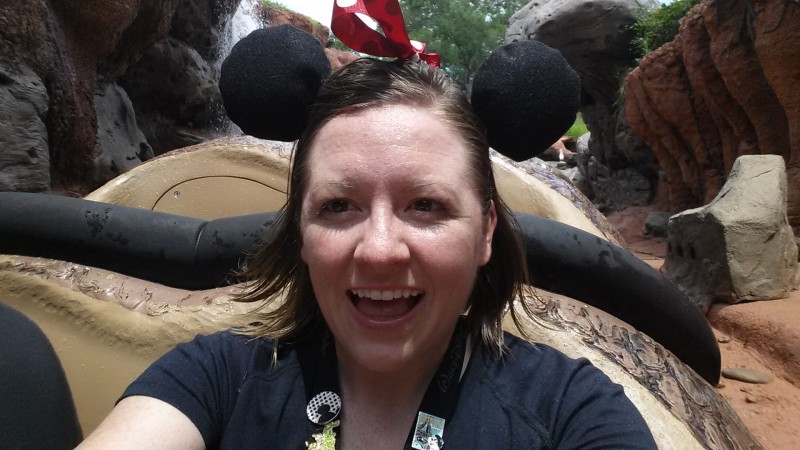 Nathan is making funny faces, as usual.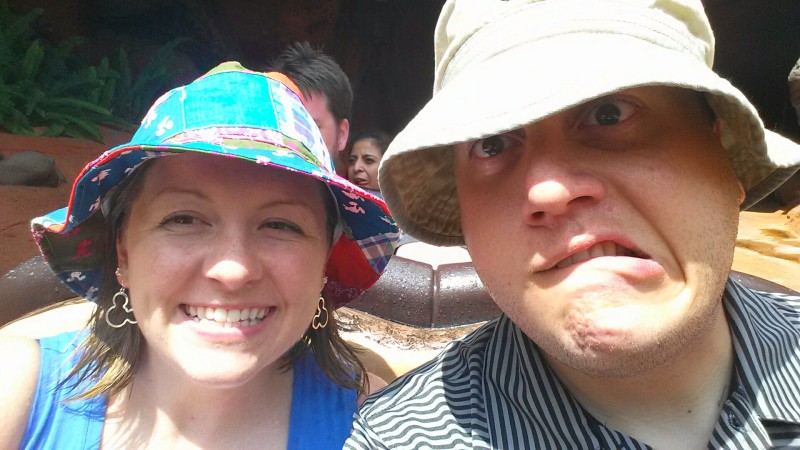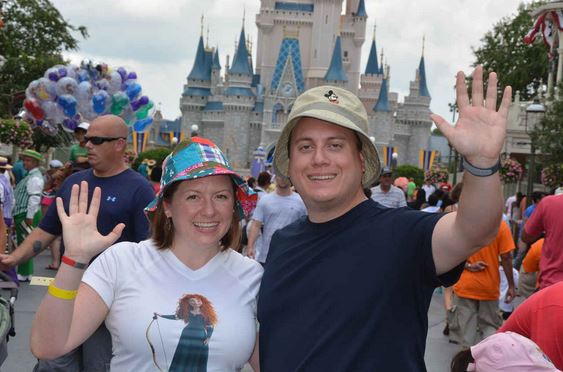 Good-bye MK, until next time (in November for the Wine & Dine Half Marathon Weekend!!)