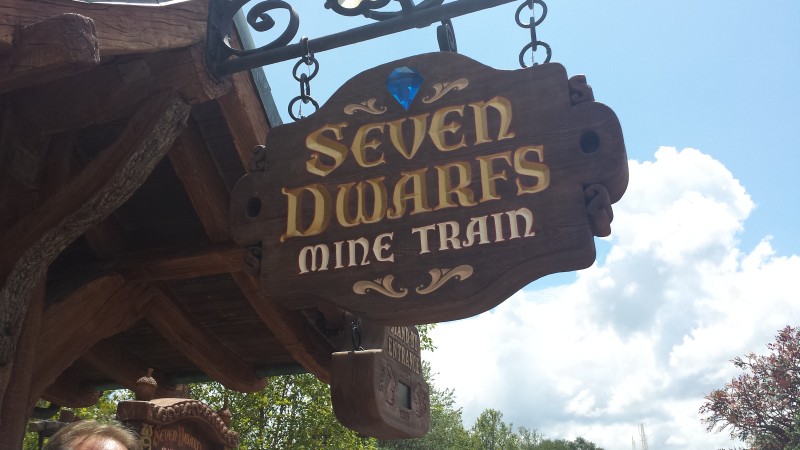 I was lucky enough to score a fastpass for the Seven Dwarfs Mine Train. I'm soooo glad that we had a fastpass because there was NO WAY that I was going to stand in a 2+ hour line to go on this ride. But, other people did, and good for them, I guess. I did see some cast members handing out water to the people waiting in line, and I thought that it was really nice because it was hot outside!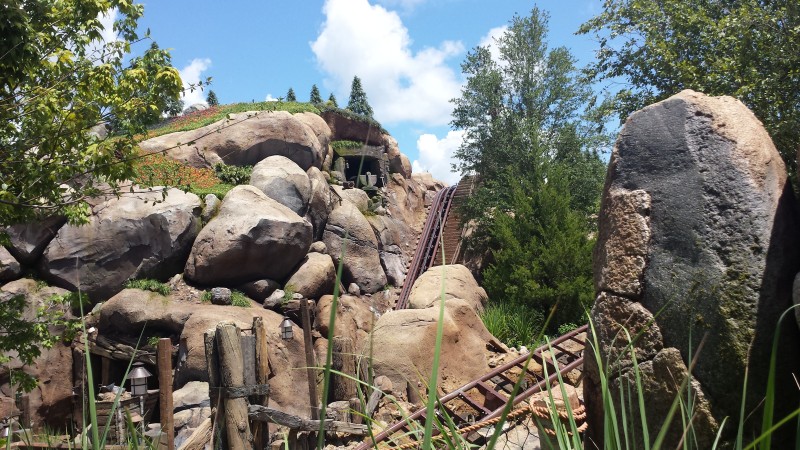 We walked right on the ride from the fastpass line and got into the mine carts. They were a little cramped for me because the lap belt goes over one person and not the two like in other rides. But it wasn't so bad that I thought about it again during the ride.
The ride goes around outside, speeding up when it goes over the hills, and then slowing down. You really felt like it was a mine cart! Then you go to the inside the mine where the dwarfs are working. Everything is so colorful and you can see all the jewels. They did a really good job with the decorating of this ride.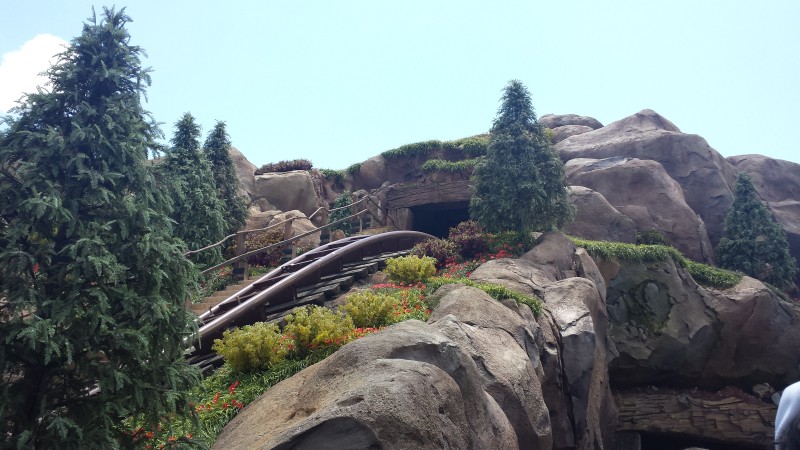 This ride doesn't really have any drops, which makes it pleasant to ride for those who don't like that sort of thing.
This was a fun ride and I'm super excited to go on it again, but with a fastpass!