Disney's Grand Floridian & Decorated Easter Eggs
While I will most likely stay at the Grand Floridian because it is so expensive (waaaah!!!), I love to  go hang around the resort. Luckily, it was just before Easter, so they had some fun decorated, EDIBLE chocolate eggs on display. They were so amazing!
Grand Floridian Resort
I took the monorail to the Grand Floridian Resort after dinner at the Polynesian Village one evening to look at the Easter Eggs and wander around a bit before heading to the Magic Kingdom.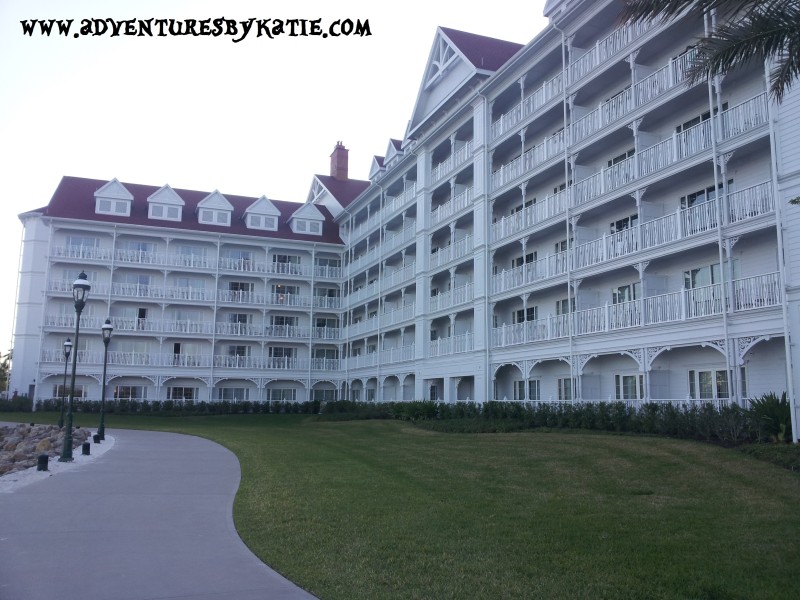 Exiting the monorail, you enter in on the second floor and you have an awesome view of the lobby. There is a huge chandelier hanging down. The lobby was hopping with people looking at the eggs and just relaxing.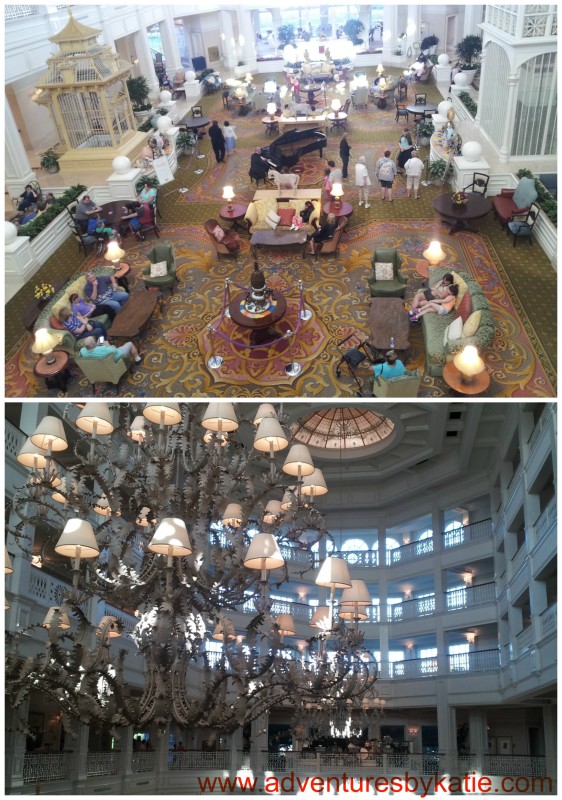 Heading down to the lobby, I was excited to see all of the eggs. Each spring, the Grand Floridian Bakery Team is given the opportunity to create some amazing Easter Eggs for guests to enjoy. All the Eggs are made of CHOCOLATE and other ingredients, such as fondant, icing, and cocoa butter. Can you imagine eating one of these?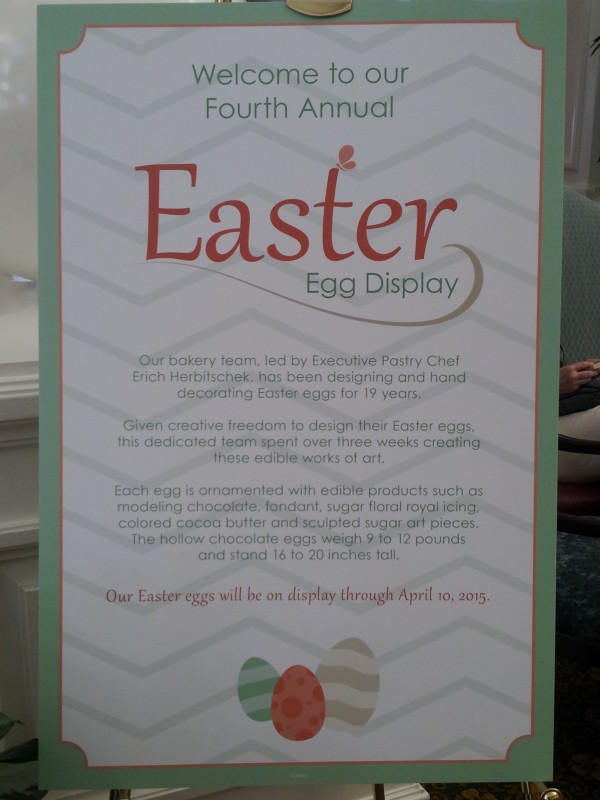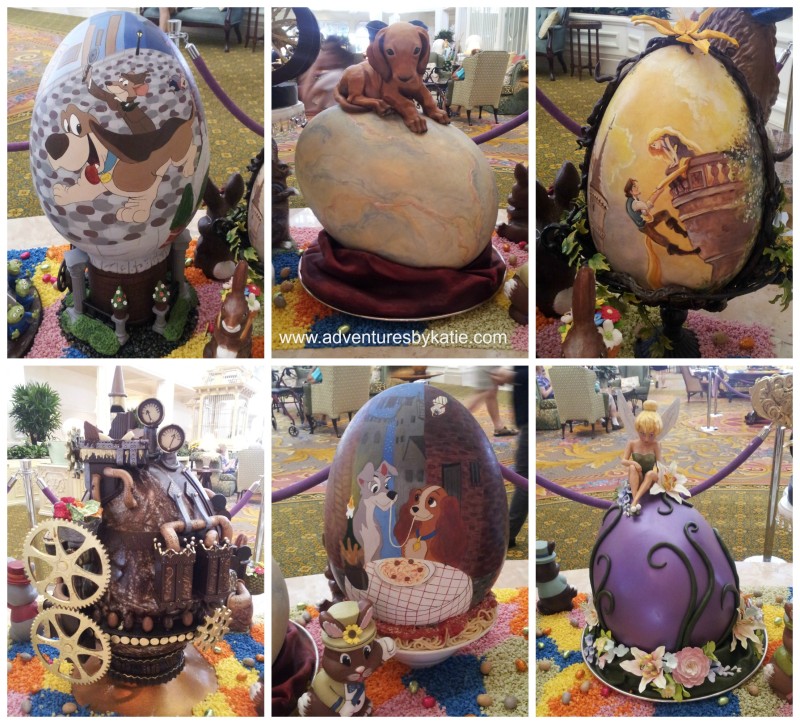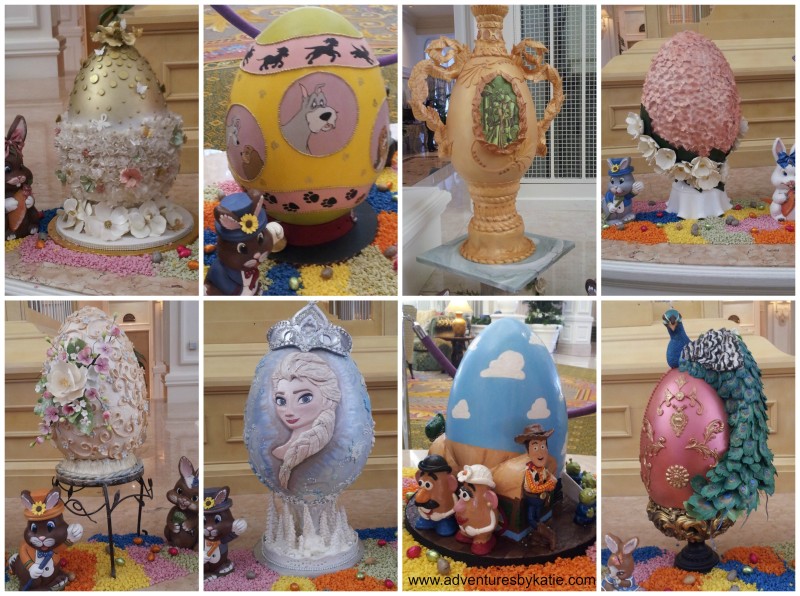 Some of my favorites were the Little Mermaid: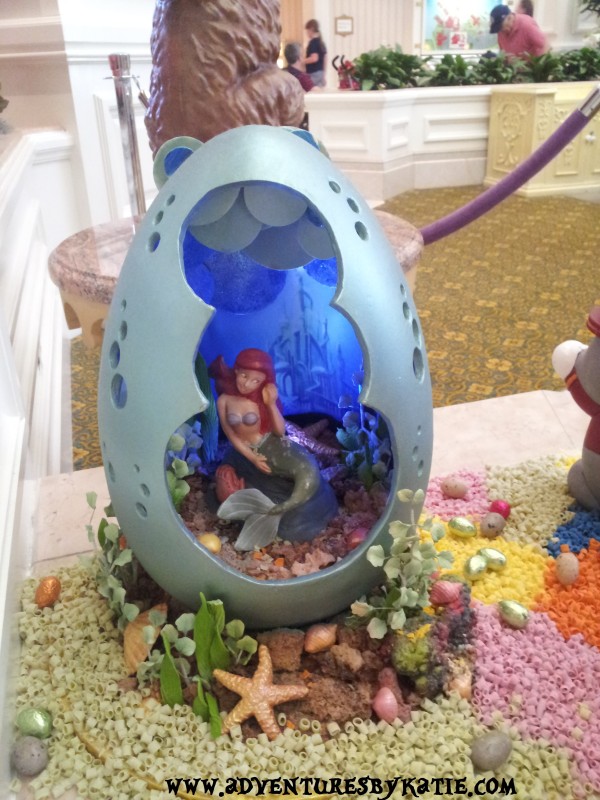 And Cinderella's Carriage: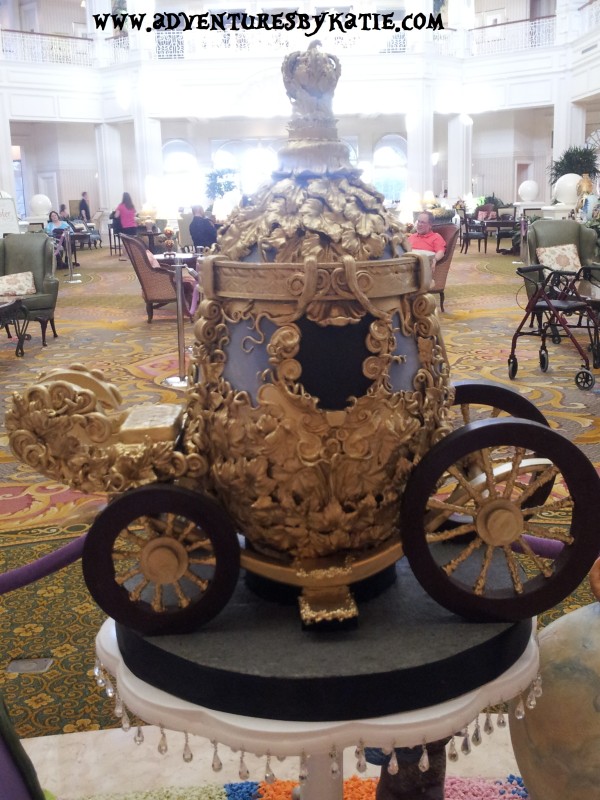 After looking at all the eggs, I went for a walk outside (it was a beautiful day). I walked past the pool: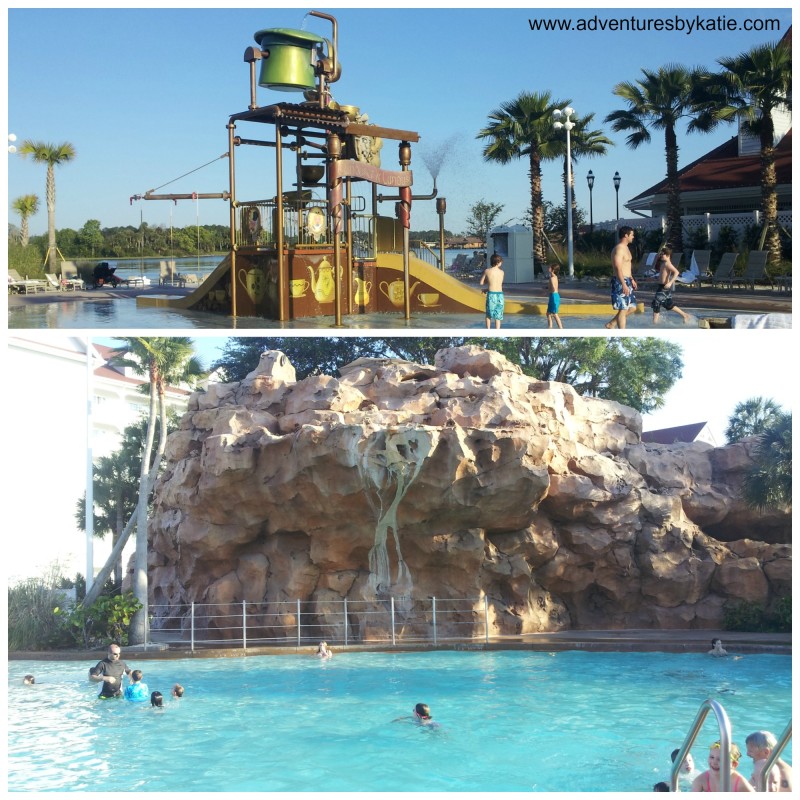 And found the New Balance Running Trail, which winds through the Grand Floridian and Polynesian Village grounds: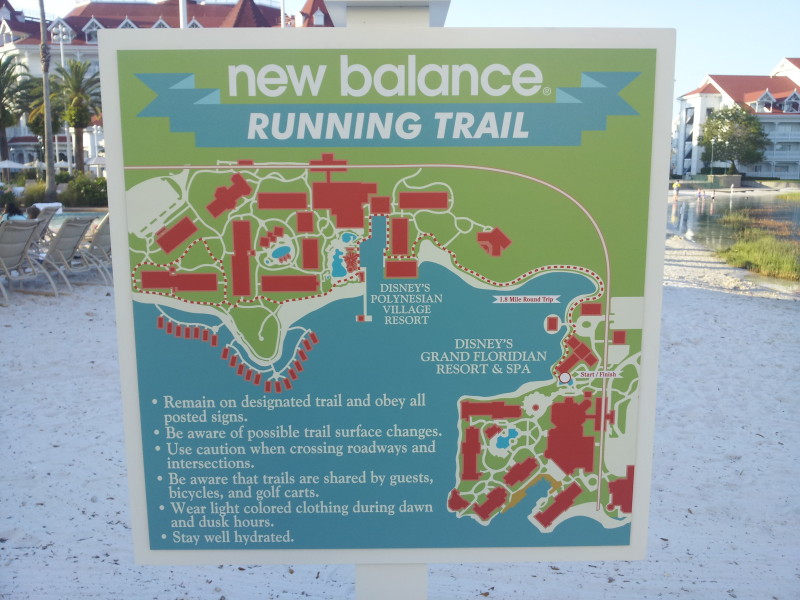 I also spied on the chapel, and saw a bride taking pictures! Congrats!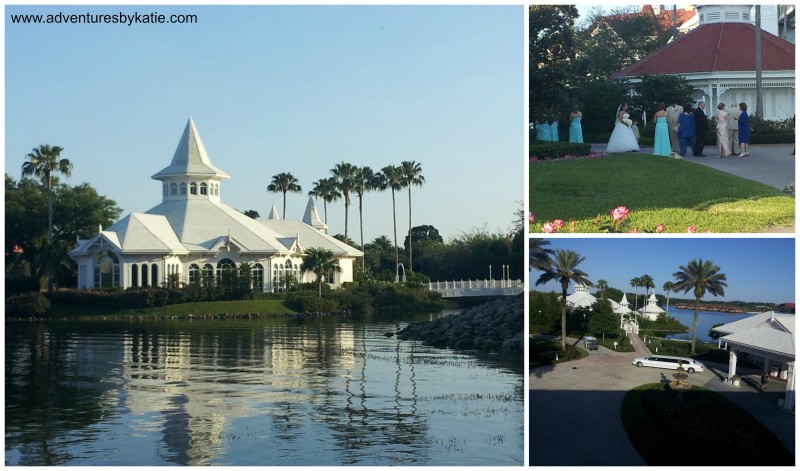 On my way back inside, the Grand Floridian Lobby Society Orchestra was just starting to play! I stopped for a while to listen to them.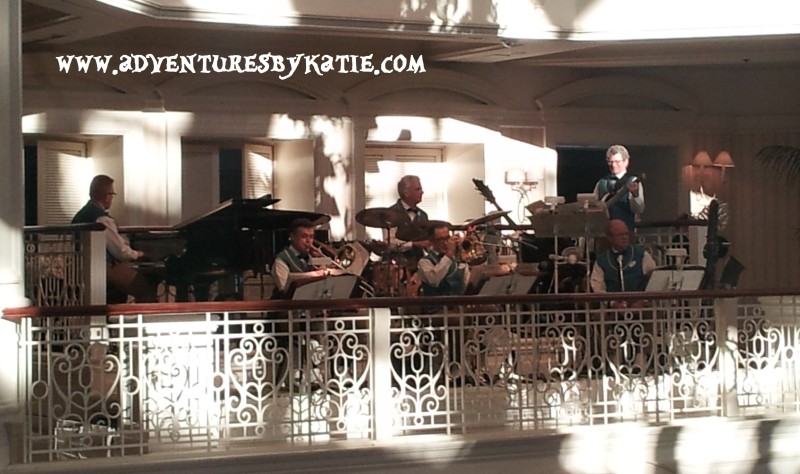 Here they are playing a bit of Colors of the Wind from Pocahontas:

The dining at Cinderella includes a few different restaurants, but I have previously only eaten at 1900 Park Fare, where I had dinner with Cinderella, Prince Charming, Lady Tremaine, Drizella, and Anastasia. The character interaction at this meal is great!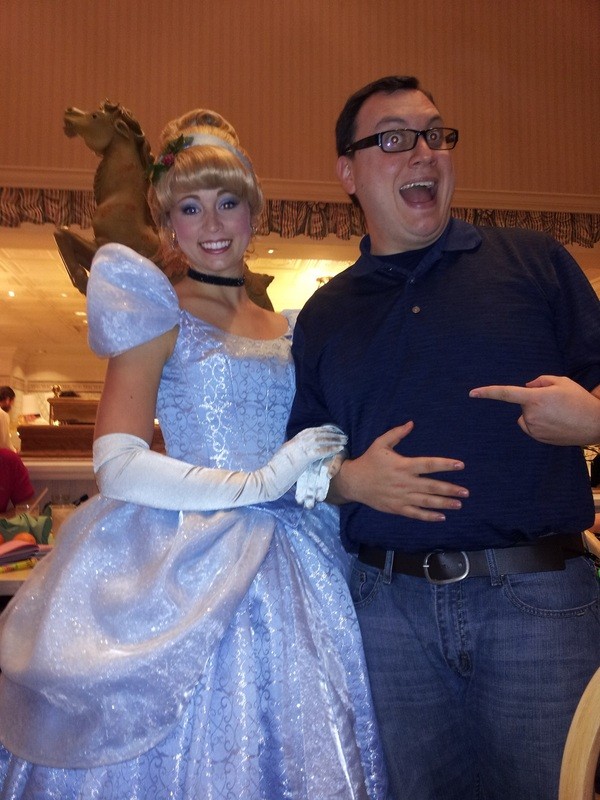 I think it would be awesome to stay a night (or two, or three) at the Grand Floridian one day. I can dream, right?
Have you stayed at the Grand Floridian, or do you just visit?
---
Magical Mickey Link-up
Welcome to the Magical Mickey linkup: the linkup centering around a love for Disney, sharing that love and connecting with others. I hope you find this linkup as a great place to turn to for Disney content each week and help all the bloggers participating out by helping readers find that great mouse-eared content. I'm co-hosting with John from Run. Geek. Run (disney), so of course check out his blog

To see past Magical Mickey posts click here!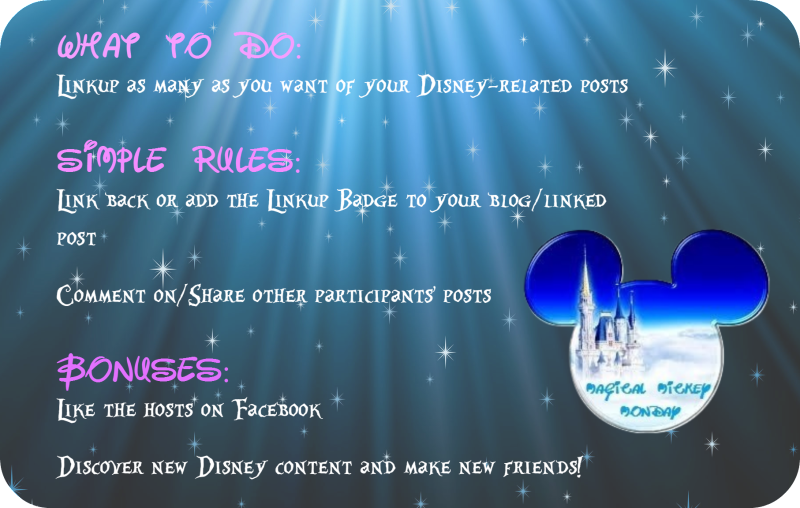 Grab the Magical Mickey Monday badge!