The Gardens Allergy Kiosk at Disney's Animal Kingdom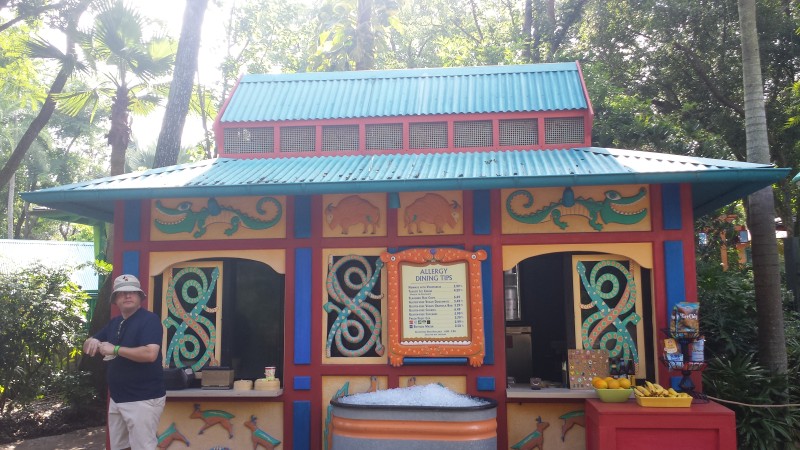 Located in Discovery Island in Disney's Animal Kingdom is a new Allergy Kiosk. This is THE PLACE to go for allergen-friendly snacks and information on where to eat.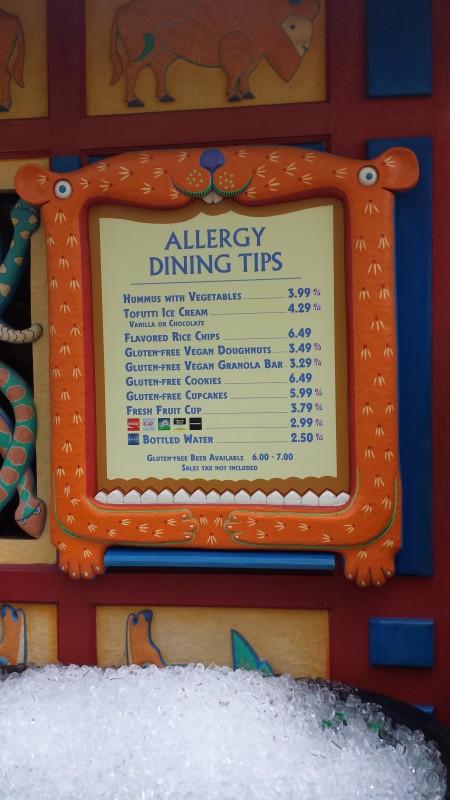 The kiosk carries BabyCakes doughnuts, mini-cupcakes, and cookies, as well as Tofutti and other snacks. They also have a pin-board!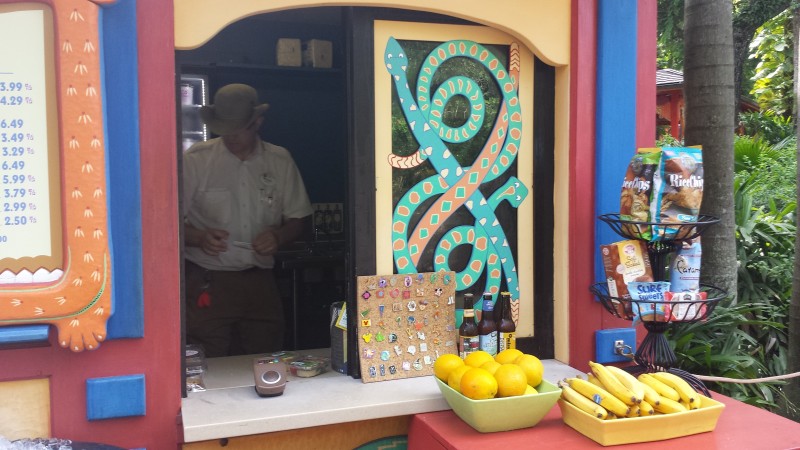 As it was early, we chose to get some doughnuts. They come individually packaged and you can choose chocolate or cinnamon & sugar. They were both delicious and I miss the BabyCakes store in Downtown Disney!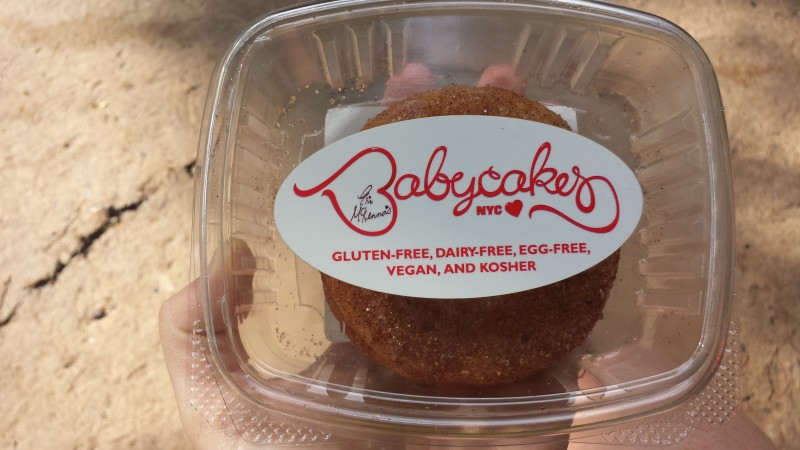 Nathan also got the veggies and hummus. It was a mini tub of hummus, and just a few carrots, celery, and tomatoes. There were not a lot of vegetables for the price, but it is a nice option to have.