Garden Grove
*This dining experience took place in July 2014*
After an afternoon at Epcot, Nathan and I headed out of the Internation Gateway and caught the boat to the Swan & Dolphin hotels.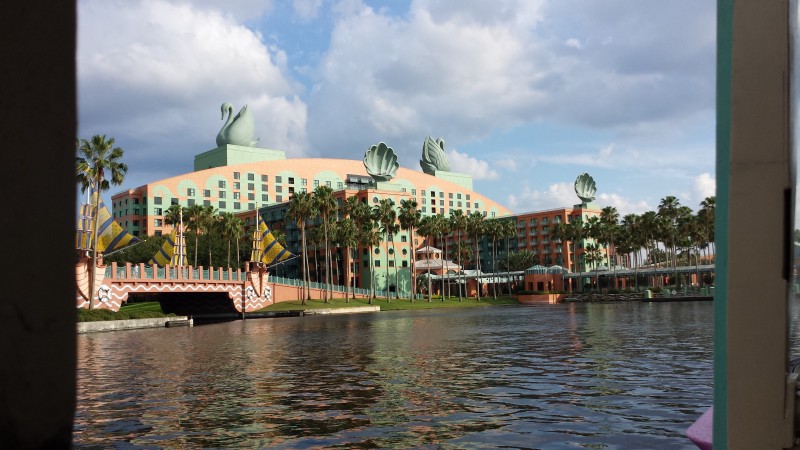 We had dinner plans at Garden Grove and were super excited to try out this new restaurant. With all-you-can-eat salad, soup, and dessert bars, with an entree, we anticipated a great, healthy dinner!
We got to our table and admired the restaurant. There is a big tree in the middle and the ambiance is great.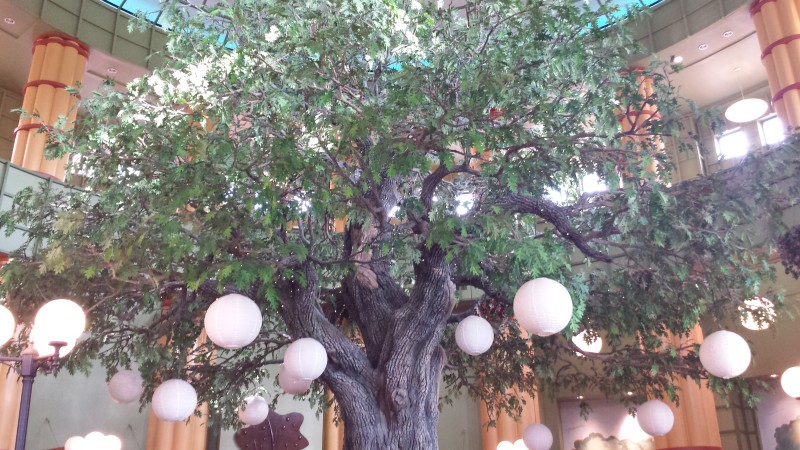 Our server Oscar came over and took our orders. We told him that we had some allergies and he told us that our option was a gluten-free veggie pasta. He also told us that we could not have anything off of the soup or dessert bars. No chef came out to see us, so Oscar had to run back-and-forth a few times to talk with the chef about the questions we had.
After we ordered our entrees, we headed to the salad bar. Basically, you get everything you want on your plate and then bring it to be chopped or mixed with the dressing. What was disappointing, though, was the lack of vegetables for the salad. All they pretty much had were some pickled vegetables. I grabbed some green beans because I wanted something to put on my salad other than lettuce. We were hoping that a restaurant with the name GARDEN in it would actually have good salads! The best part of the salad were the toppings. There was flax, chia, pumpkin seeds, sesame seeds, and more.
I took my salad to be mixed and requested a fresh mixing bowl and fresh utensils since not all the dressings were dairy-free and there could have been gluten from croutons or other stuff. The chef was not terribly excited about going to the back to get fresh things for me and so that made me not want to go back to get seconds of salad because he made me feel like I was being a hassle. Definitely NOT magical. But then again, this is not an "official" Disney restaurant.
I asked Oscar if they had any gluten-free bread and he said he would go look around. He ended up bringing some bread from room services because the restaurant did not have any. They did not have any Earth Balance to go with it (Oscar didn't even understand what it was).
Our pasta dishes came out and it was pretty good, though Nathan's had to be sent back because they forgot to put mushrooms in it. I was pretty full when finishing.
For dessert Oscar found us some Tofutti, again from room services, not the restaurant.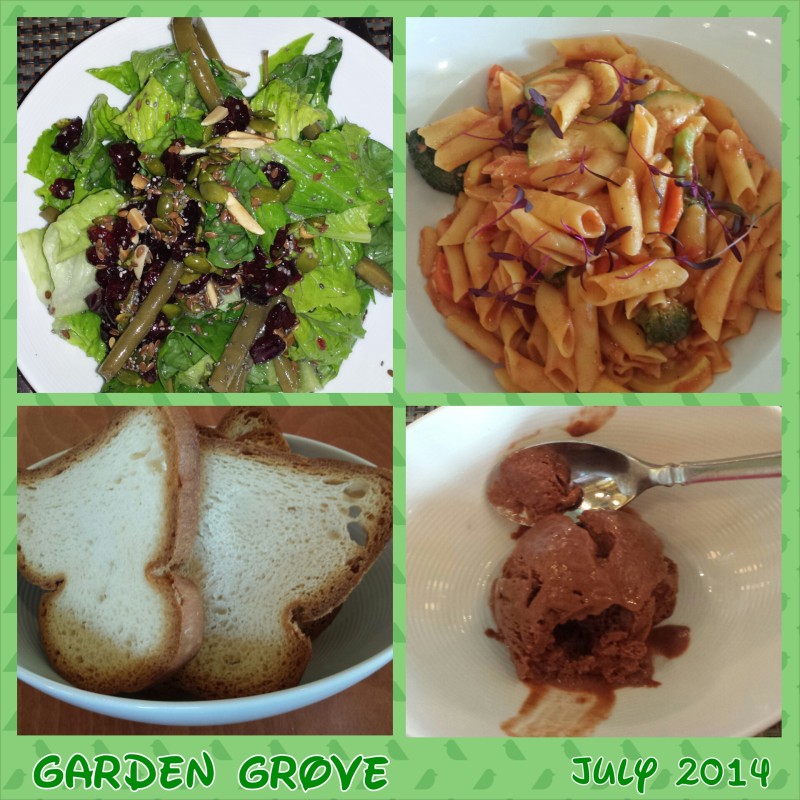 Garden Grove has character dining. Both Pluto and Goofy came out and spent time taking pictures and socializing with each of the tables. One of the best things that Garden Grove has going for it is that it was not very crowded, so Goofy and Pluto had time to spend being fun!