Vegan & Gluten-free Breakfast at Disney's Tusker House
One of my favorite restaurants at Disney World's Animal Kingdom is Tusker House. This restaurant is a character-dining experience located near the Kilamanjaro Safari in Africa.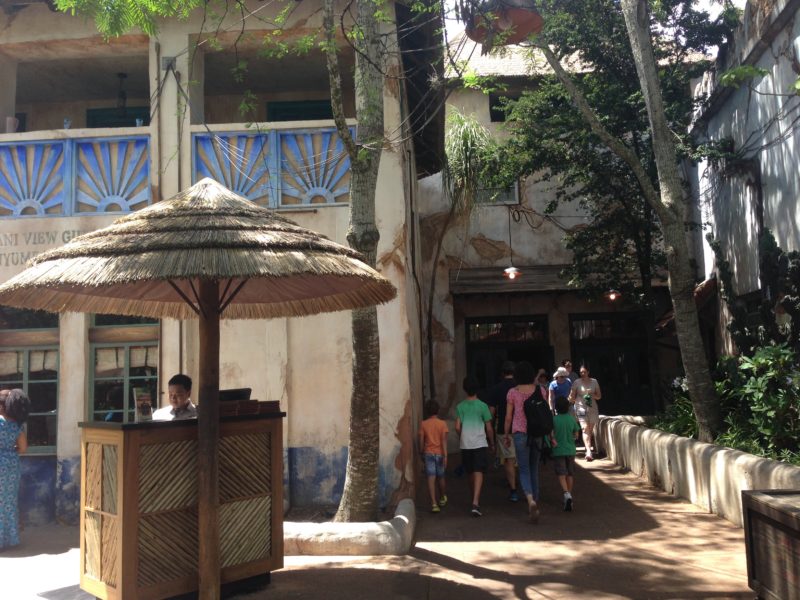 Disney's Tusker House
Tusker House is a character-buffet with African-flavored food. I enjoy being able to sample all of the different flavors available on the buffet. They are open for all three meals, and we will frequently go at the end of breakfast so we can taste both breakfast and lunch offerings.
Vegan and Gluten-free Options
*This dining experience took place in April 2019. Please talk to a chef, as options continually change*
I am both vegan and gluten-free, and the buffet offers a lot of options for me. For those who request it, the chef will come out and show you what is available to eat. Some of my favorite options are the potatoes and plantains. I could eat them all day long!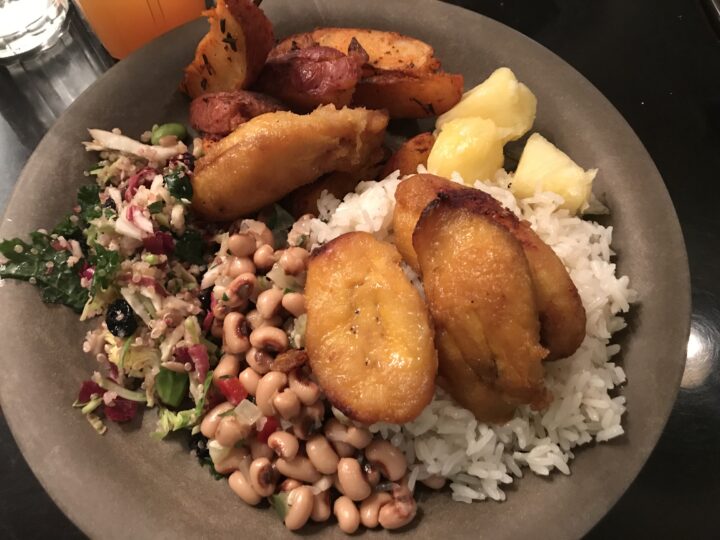 Off of the buffet, I could also get white rice, fruit, black-eyed peas, and a quinoa salad.
If there is something that you would like, but contains an allergen, the chef can frequently prepare it separately in the back.
They were able to make me some allergy-friendly Mickey waffles, which they paired with fruit and maple syrup.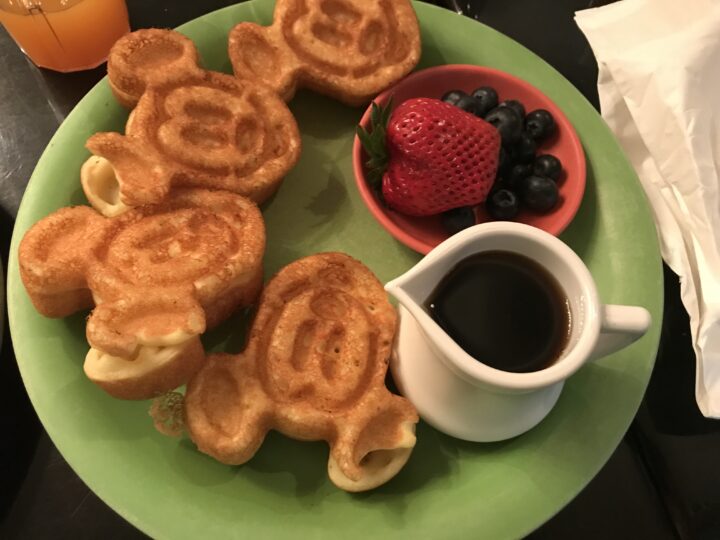 One difference from this trip to Tusker House is that they did not have any tofu! What!!?? I used to love when the chef would make me tofu. (Originally, they had tofu on the buffet, but because the tofu on the buffet is cooked in a shared-fryer, it is not gluten-free. But the chefs have always been able to make a separate batch in a pan for me. The flavors on the tofu are perfect, and it pairs well with squash and zucchini.)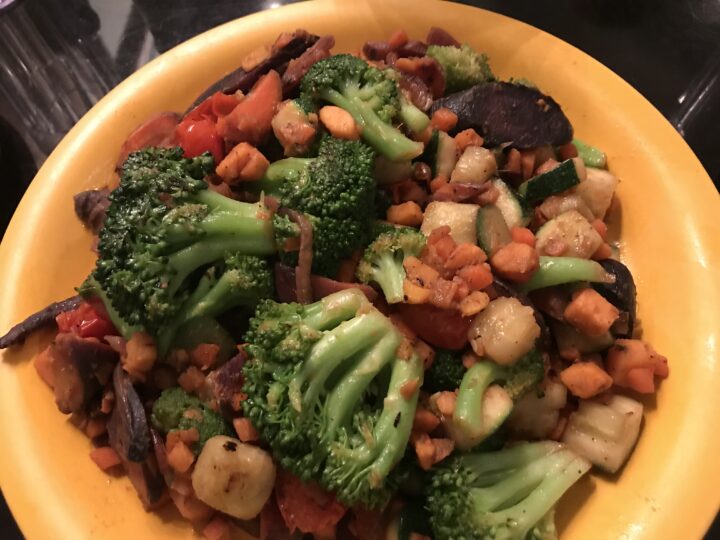 Alas, they did not have ANY tofu, so I just requested a sauteed veggie plate. It was very good, and definitely could not eat the entire plate by myself! I loved those purple carrots!
For dessert, I was brought out a huge plate of Enjoy Life cookies. Because I was already stuffed, I saved these for later. (Good thing I had an empty popcorn bucket with me!!)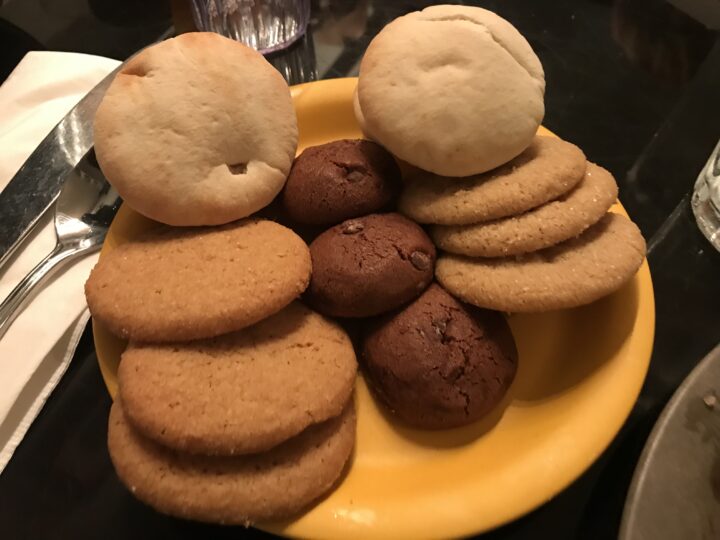 The Characters
The characters at Tusker House are Goofy, Donald, Mickey, and Daisy, all dressed up in their Safari outfits. They come around to your table for pictures, autographs, and hugs.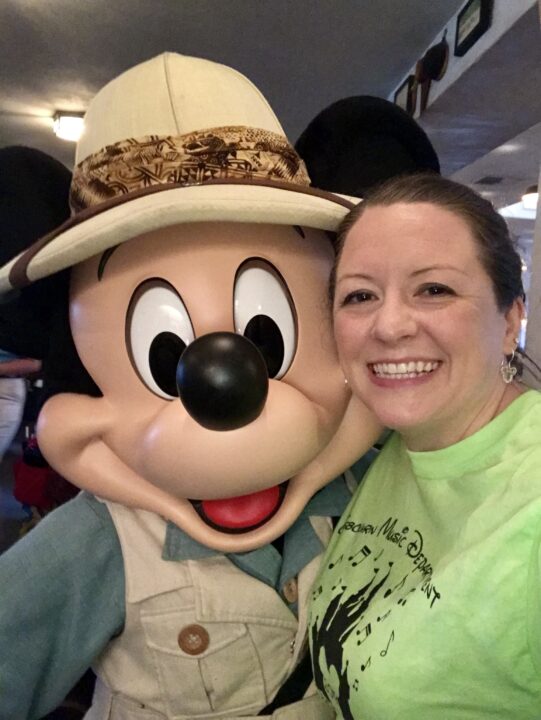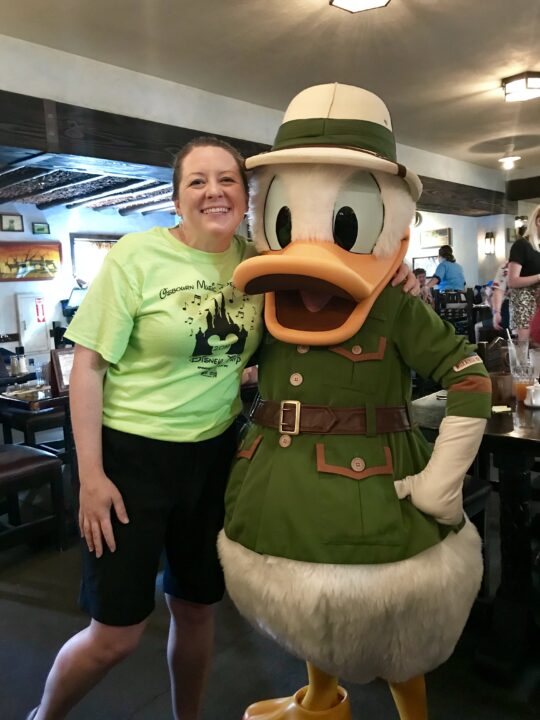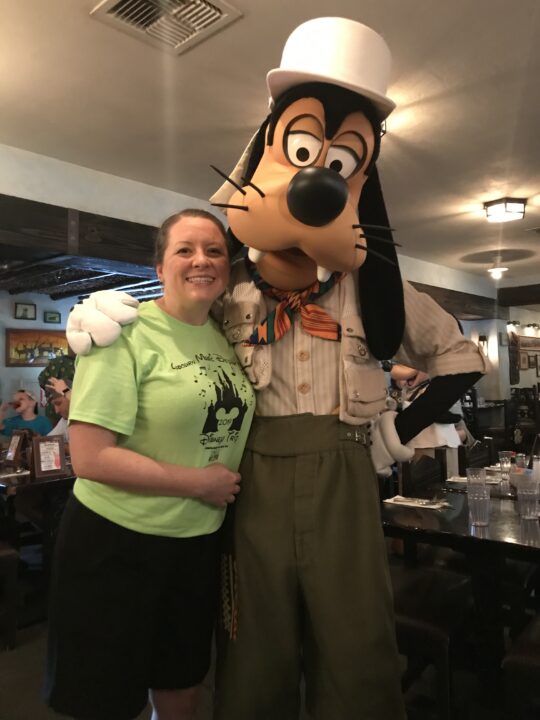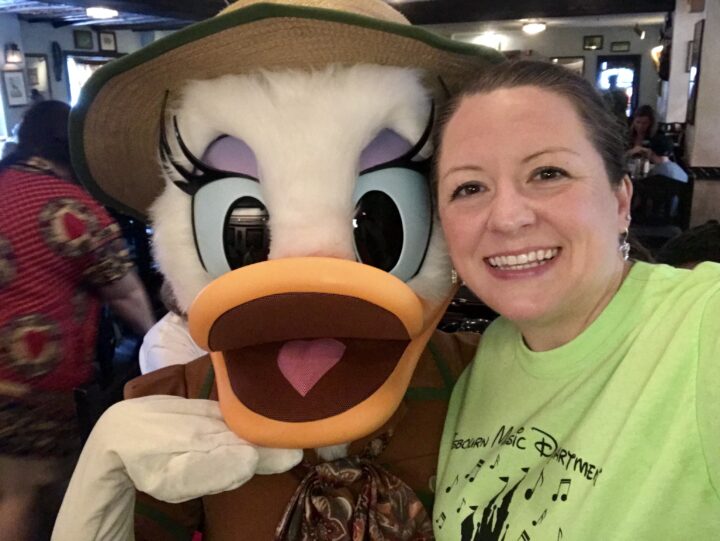 Have you eaten at Tusker House?