Five Favorite Winter Activities in the Washington, D.C. Area
It is finally after Thanksgiving and that means that it is officially the holiday season! I am not traveling at all this holiday season, so I will have lots of time to relax and enjoy all the festive offerings around the Washington, D.C. area in December.
Here are my Five Favorite Winter Activities in the Washington, D.C. Area:
1. Gaylord National Harbor ICE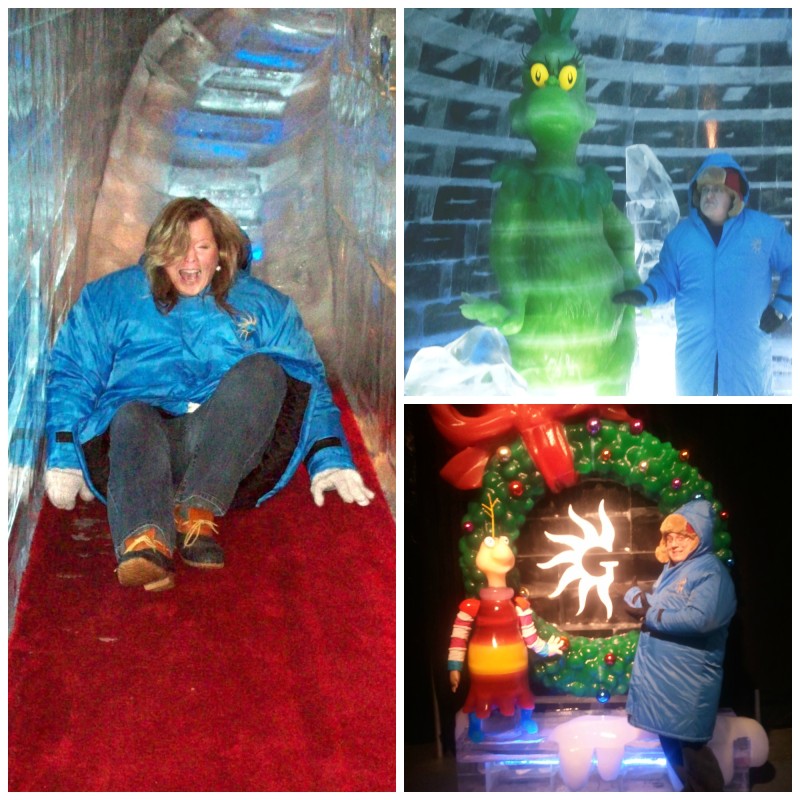 ICE at the Gaylord National Harbor is always a fun activity. Ice-loving master carvers  from Harbin, China spend nearly a month of 12-hour shifts inside a 9-degree freezer, transforming two million pounds of ice into a breathtaking winter wonderland. Sound extreme? It is… but to them, it feels much like home.
This year's theme is Christmas Around the World. In this walk-through holiday attraction, which is kept at a chilly 9 degrees, there are two million pounds of hand-carved ice sculptures, five ice slides, 7 individual rooms celebrating various countries' holiday celebrations, and The Frostbite Factory – a live carving zone!
2. Messiah Sing-a-long at the Kennedy Center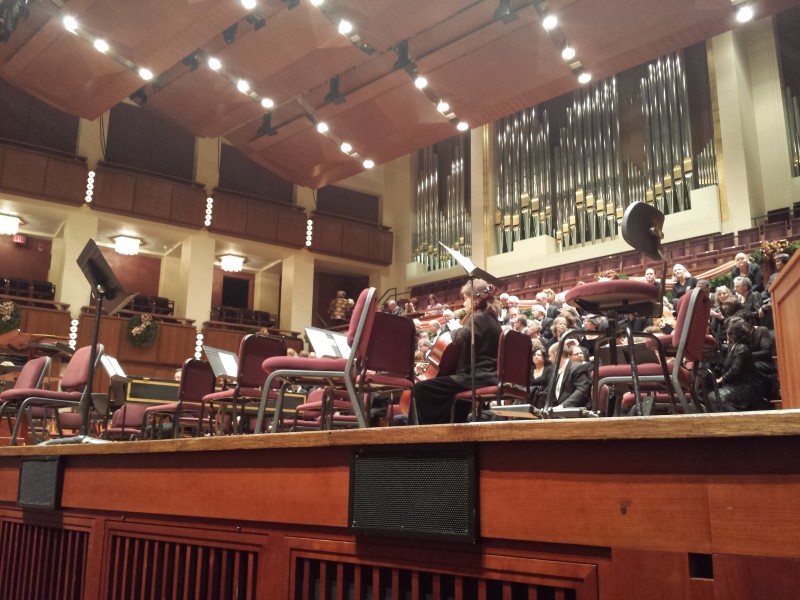 This is a tradition that Nathan and I do every December 23 that we are in town. The Kennedy Center offers free tickets, beginning at 4:30 p.m. in the Hall of Nations, for a concert at 6 p.m. The evening concert takes place in the Concert Hall and features conductor Nancia D'Alimonte as she leads members of the Opera House Orchestra, professional soloists, a chorus of 200, and a very enthusiastic audience in Handel's masterpiece. This event has been a family and community tradition since 1971!
If you want orchestra seats, you need to get there early – people usually start lining up for tickets around 10-12 p.m. (though tickets are still usually available if you show up at 4:30 p.m.)
3. National Christmas Tree/State Trees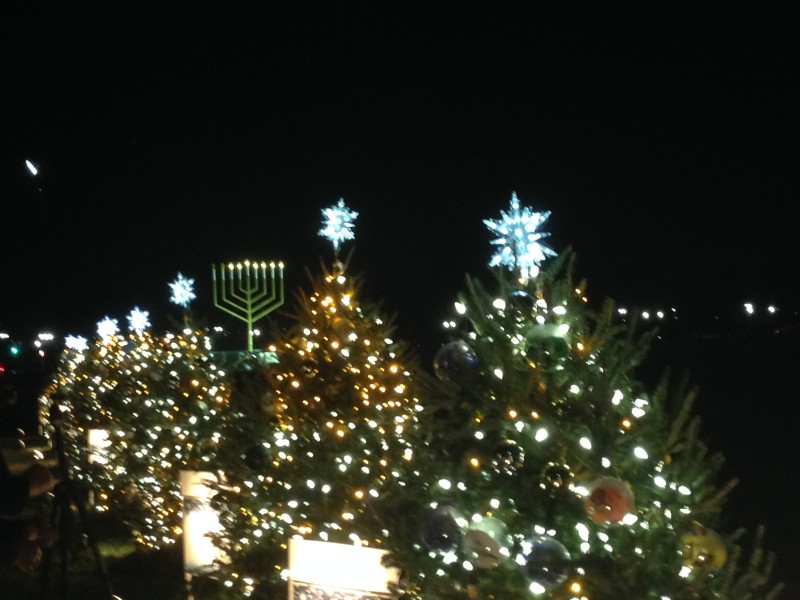 It's always fun to go to D.C. at night. We will usually go see the National Christmas Tree and State Trees. It's also fun to visit a few memorials (which are a lot of fun to see at night). This is a free activity for the entire family 🙂
5. Christmas at Mount Vernon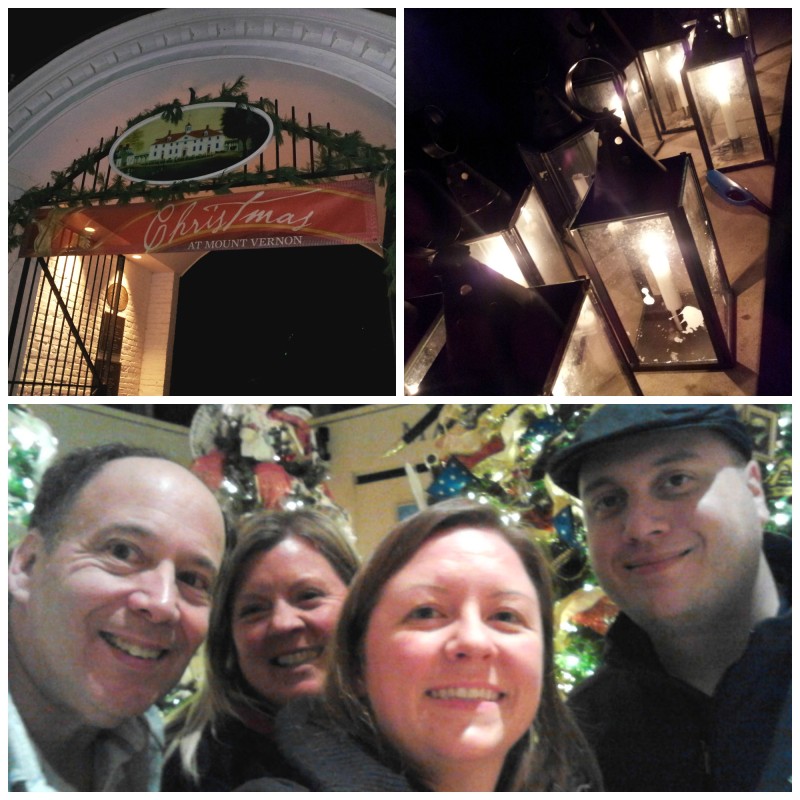 The holidays are full of delight at George Washington's estate. During the day, tour the third floor of the Mansion, watch historic chocolate-making demonstrations, and meet Aladdin the Camel. Or, go in the evening for candlelight tours of the Mansion, a dazzling display of holiday fireworks, and a moving tribute to Washington honoring the anniversary of his death.
P.S. There is a camel there! I am always excited to visit with Aladdin the Camel!
5. Photos with Santa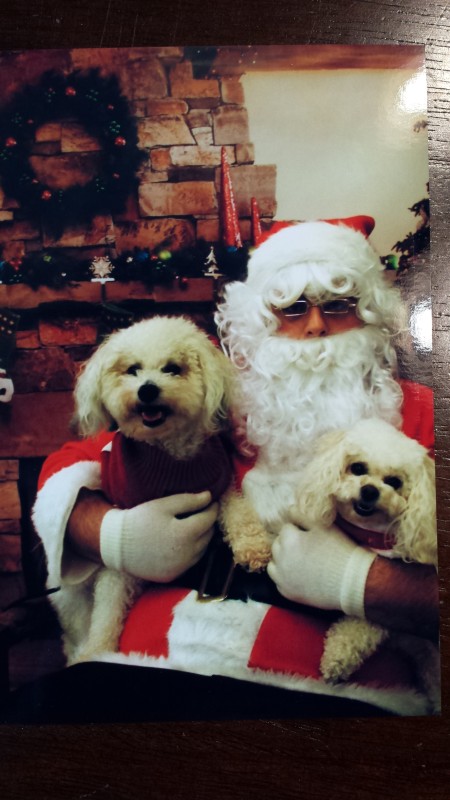 Of course! Both Petco and Petsmart usually both have events where Maestro can go visit Santa and tell him all the treats and toys he wants for Christmas. Plus, I get a super cute picture (and the proceeds go to help animals!)