Movie Review- Hotel Transylvania: Transformania
Disclosure: This is a sponsored post on behalf of Review Wire Media for Amazon Studios & Sony Pictures Animation.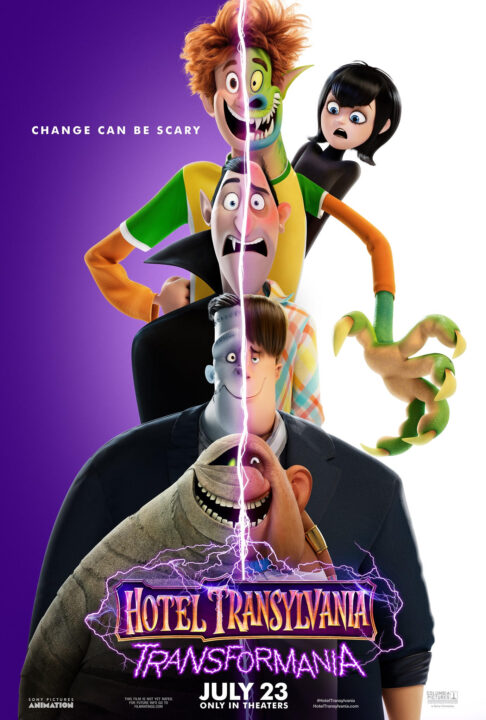 About Hotel Transylvania: Transformania
Drac and the Pack are back, like you've never seen them before in Hotel Transylvania: Transformania. Reunite with your favorite monsters for an all-new adventure that presents Drac (Brian Hull) with his most terrifying task yet. When Van Helsing's (Jim Gaffigan) mysterious invention, the 'Monsterification Ray,' goes haywire, Drac and his monster pals are all transformed into humans, and Johnny (Andy Samberg) becomes a monster! In their new mismatched bodies, Drac, stripped of his powers, and an exuberant Johnny, loving life as a monster, must team up and race across the globe to find a cure before it's too late, and before they drive each other crazy.
With help from Mavis (Selena Gomez) and the hilariously human Drac Pack, the heat is on to find a way to switch themselves back before their transformations become permanent. The film also features the voices of Kathryn Hahn (Ericka), Steve Buscemi (Wayne), Molly Shannon (Wanda), David Spade (Griffin the Invisible Man), Keegan-Michael Key (Murray), Fran Drescher (Eunice), Brad Abrell (Frank), and Asher Blinkoff (Dennis).
Hotel Transylvania: Transformania will be released on Prime Video January 14, 2022!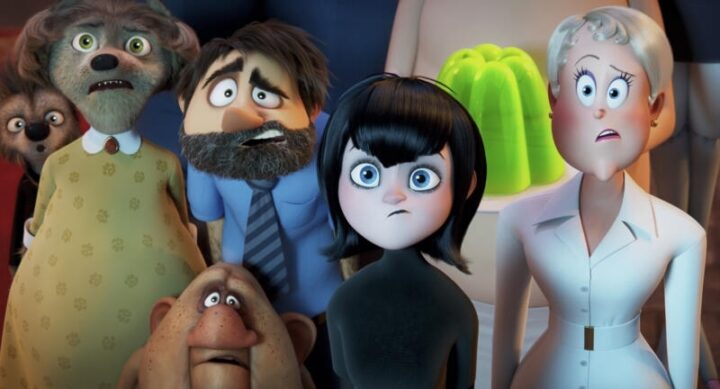 Mixolydian's Movie Review
Katie's Movie Review
I have been a fan of the Hotel Transylvania movies since they first came out. I was super excited to get a chance to preview this new movie (in the comfort of my own home!). Hotel Transylvania: Transformania takes place after the third installment Hotel Transylvania: Summer Vacation and includes Dracula's "zing" (Ericka) and Professor Abraham Van Helsing, Ericka's great grandfather and Dracula's formal rival. A large part of this movie tells the story of the developing relationship between Dracula and Johnny as they embark on a journey together.
Interesting to note – Adam Sandler is NOT the voice in this movie, but you can't tell that it is any different from the previous films.
I enjoyed Hotel Transylvania: Transformania very much and look forward to any possible movies. My husband, however, thought that the movie was too much like the first one and that it felt rushed and rehashed.
To each their own, I thought this was an enjoyable family film. But, as Mixolydian reviewed, there is a small part that may be scary to younger children, so be careful.
Watch the Trailer!
More Movie Reviews
Interested in checking out other movie reviews?